If you're a creative arts professional that does photo-editing, photography or graphic designing, it is essential that you purchase a monitor that can cater to your needs adequately. This also applies to seasoned professionals as well as beginners and freelancers who are starting up their career in this field.
Buying a monitor for photography includes looking at necessary features such as colour gamut, refresh rates, resolutions, eye care technology, and compatible software. There can be many choices, resulting in users getting confused. Additionally, the budget can be a deciding factor for many people. To make your life easier and stress-free, below are our recommended monitors for photographers, both novice and experts!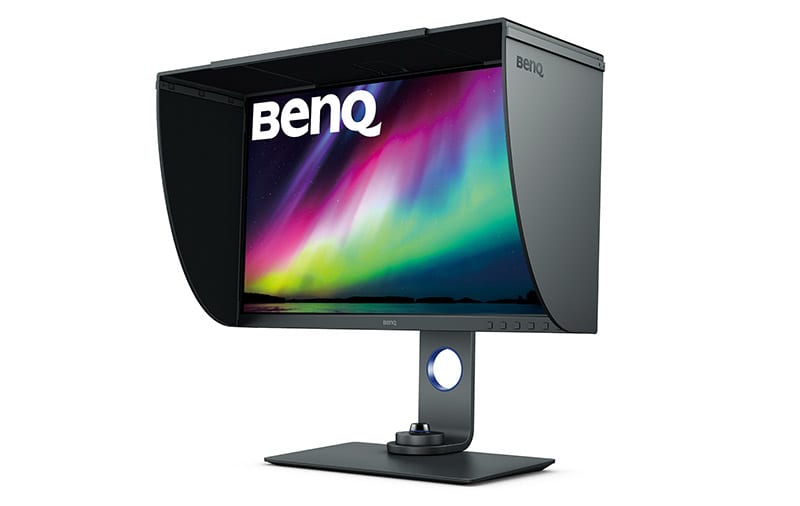 BenQ SW270C Photographer Monitor
SGD 1299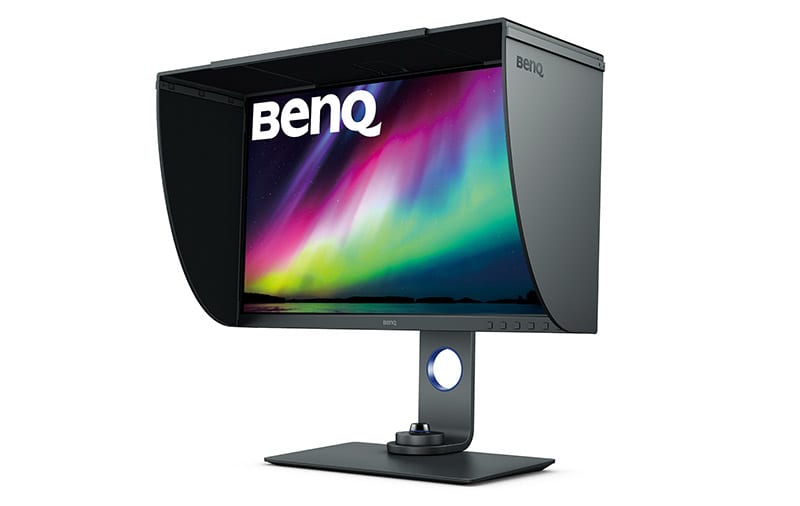 Is 4K photo editing hurting your eyes? Try a 2K monitor instead, like the BenQ SW270C. The 27-inch monitor is colour calibrated to give accurate colour reproduction, thanks to its coverage of 97% DCI-P3 (aka Display P3), the latest standard colour gamut. The monitor also covers 99% of the highest colouring measuring standard, adobe sRGB. Therefore, you're guaranteed almost a hundred per cent accuracy of colours compared to real life.
Colours of different shades and gradations will also look smooth when you edit photos, as the monitor comes supported with 10-bit colour depth. And if you hate looking at vignetting when editing photos, you'd be glad that the SW270C has uniformity technology to ensure consistency of colour reproduction from one end of the screen to the other.
Moreover, the monitor comes with detachable screen shades and USB C ports for viewing and connectivity conveniences respectively.
---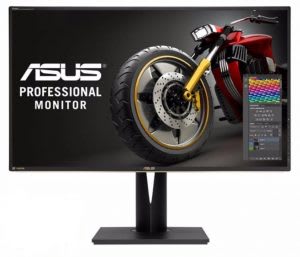 ASUS ProArt PA329Q Professional Monitor
SGD 1999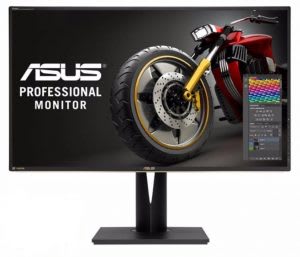 If you're a professional photographer or graphic designer, getting a better monitor increases credibility and service trust This is especially when it comes to accurate and amazing high colour fidelity reproduction.
The ASUS ProArt PA329Q Professional Monitor is an ideal pick for high-end editing with its additional ProArt Calibration Technology feature that focuses on colour tuning. Other user-friendly features included in this monitor are Picture-in-Picture, Picture-by-Picture, QuickFit Virtual Scale and Eye-Care Technology. Brilliant for those who work long hours designing and editing photographs!
---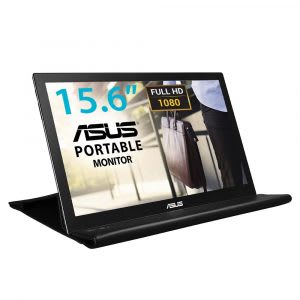 Asus MB169B+ Portable Monitor
SGD 332.22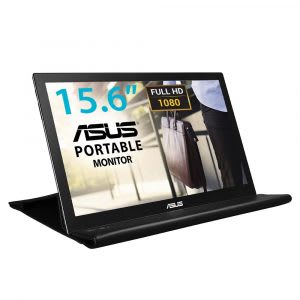 If you're a photography novice, the ASUS MB169B+ Portable Monitor may just be the one for you! With an FHD display of 1920 x 1080, this monitor is USB-Powered and IPS Ultra-Slim. It also comes with a single USB 3.0 cable for power and data transmission activities.
One of the key features of this monitor is portability. The design of the ASUS MB169B+ Portable Monitor is sleek and ultra-slim, with a Zen design as inspiration. Furthermore, it adjusts to the user's needs with Auto-Rotate functions to give you a better viewing angle.
---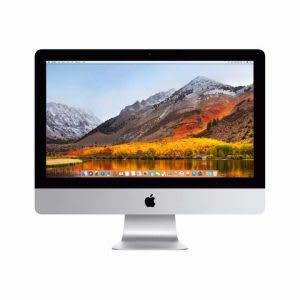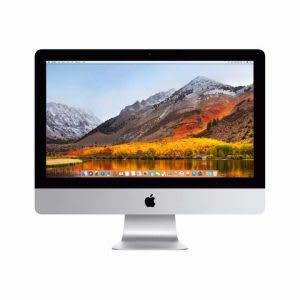 The 21.5-inch Apple iMac with Retina 4K display provides you with bright and colourful vision, and is perfect for photo enthusiasts looking to edit photographs like a pro! The highlight of this monitor is the 3D graphics with visual effects that include advanced video editing features. Other features included in the Apple iMac are two thunderbolt 3 (USB-C) ports and 3.0GHz quad-core Intel Core i5 - accelerated performance at maximum velocity!
---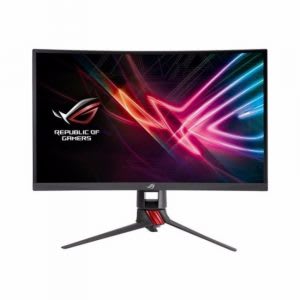 ASUS ROG Strix XG27VQ Curved Gaming Monitor
SGD 719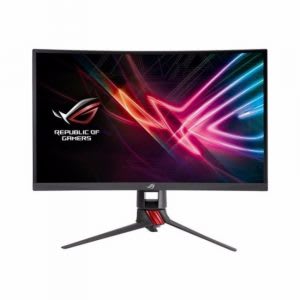 When it comes to both photography and gaming, features such as speed and display take on a priority! At 27-inch, 1080p and with 144 Hz super-quick refresh rate, the ASUS ROG Strix XG27VQ Curved Gaming Monitor provides vibrant colour performance. This makes it perfect for both tasks so that you won't have to purchase two monitors. The design of the monitor is also gamer oriented.
Another amazing feature of this monitor is the extreme low motion blur technology which eliminates motion blur and smearing, producing sharper images and character movements.
---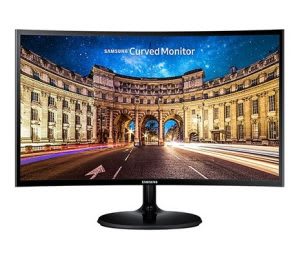 Samsung C27F390F Curved Monitor
SGD 328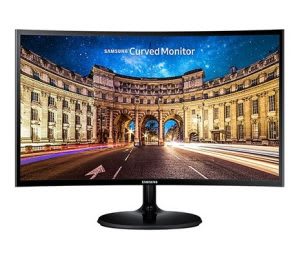 A full HD display without too much of financial damage is always a good deal! With exceptional image quality on screen, the Samsung C27F390F showcases sharp details, dark blacks and impressive colours combination for clear, optimised picture quality and visibility. Perfect for photo viewing and editing!
This monitor also sports an elegant, ergonomic design and features an eye-saver mode, flicker-free technology, VGA and HDMI ports. All in all, it is a fantastic addition to photographers, providing you with a comfortable viewing experience void of eye-strains!
---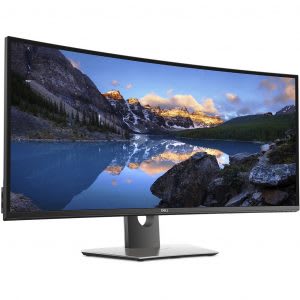 Dell UltraSharp U3818DW Curved Monitor
SGD 1882.10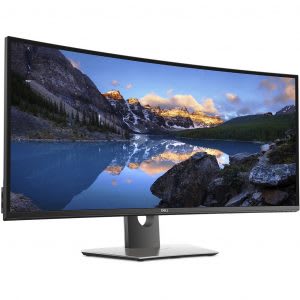 Besides the attractive visuals provided by the Dell U3818DW UltraSharp 38" Curved Monitor, it works as the ideal canvas, delivering panoramic views and an encompassing experience for editing projects.
Those who work long hours will find this monitor especially easy on the eyes with its Comfort View feature. The colours are vibrant and accurate with 99% sRGB factory calibration. On top of that, the Dell U3818DW UltraSharp 38" Curved Monitor helps you to multitask like a professional by allowing you to display content from two PCs simultaneously!
---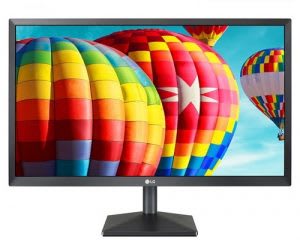 LG 24MK430 IPS Monitor
SGD 159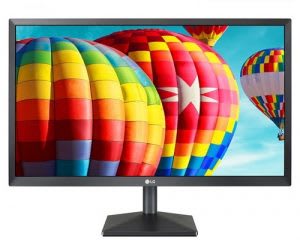 For both affordability and quality, the LG 24MK430 provides large screens and stimulating, realistic colours with ultra wide monitors. It also claims to have a 99% sRGB coverage. Thus, this monitor is the perfect workstation for photographers and designers who need a highly precise range of colours. This model also owns features such as Split Screen, Speedy File Transfer with Mac-compatible monitors, and Thunderbolt 3 display dock which supports 4K daisy chaining.
---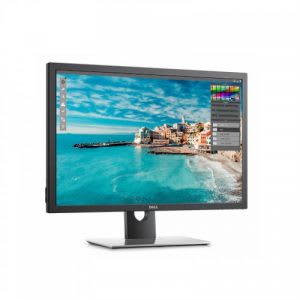 Dell UltraSharp UP3017 Monitor
SGD 1838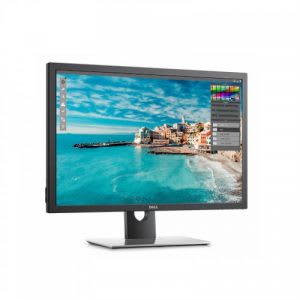 The Dell UltraSharp 30 Monitor W/ PremierColor UP3017 is well known for Colour-Critical Performance. Photographers will love it as it has a wide range of colour coverage and users can fine-tune their selections to their needs and preferences.
The monitor's design comes with versatile and comfortable ergonomics. Other features include quick response time and an incredible contrast ratio for true blacks.
---
Disclaimer: The pricing shown is just a good indication of how much these products are worth. The prices could change based on the e-commerce promotions that are going on. If some of the products are not available, do email us at [email protected] Thank you!