The annual Consumer Electronics Show (CES or Consumer Technology Association) is back this year in Las Vegas, inviting innovators from all around the world to showcase their latest products that may even reach the consumer market.
With so many interesting offerings from brands like Samsung, Apple, LG, Sony and Xiaomi, here are the top coolest products and inventions that we think are worth looking forward to!
Top 11 Coolest Product Inventions at CES 2020:
The smallest, future-proof gaming desktop:

Intel NUC 9 Extreme (Ghost Canyon)

Phone with a disappearing camera:

OnePlus Concept One

Helmet-shaped gaming desktop:

MEG Aegis Ti5

3-in-1 drone that flies in heavy rain:

PowerEgg X

Vegan pork:

Impossible Pork

DIY makeup dispenser:

L'Oreal Perso

Self-cleaning litter box with a deodoriser:

iKuddle Automatic Litter Box

Automatic baby milk dispenser:

Baby Brezza Milk Dispenser

Digital helmet with integrated LED screen:

Crosshelmet X1 Smart Helmet

Self-folding laundry machine:

Foldimate Robotic Laundry Folder

Smart Supplements dispenser with a tracker: Nutricco Automatic Supplements Dispenser
Here are other popular tech announcements at CES!
---
Love your gaming setup but hate all the hands-on maintenance that comes with it?
This gaming desktop may look inconspicuous, but it's a full-fledged gaming desktop that's designed with a modular concept, making it future-proof for upgrades. The desktop is slightly smaller than the PS4 Pro and utilises the idea of "CPU cartridges" for upgrades.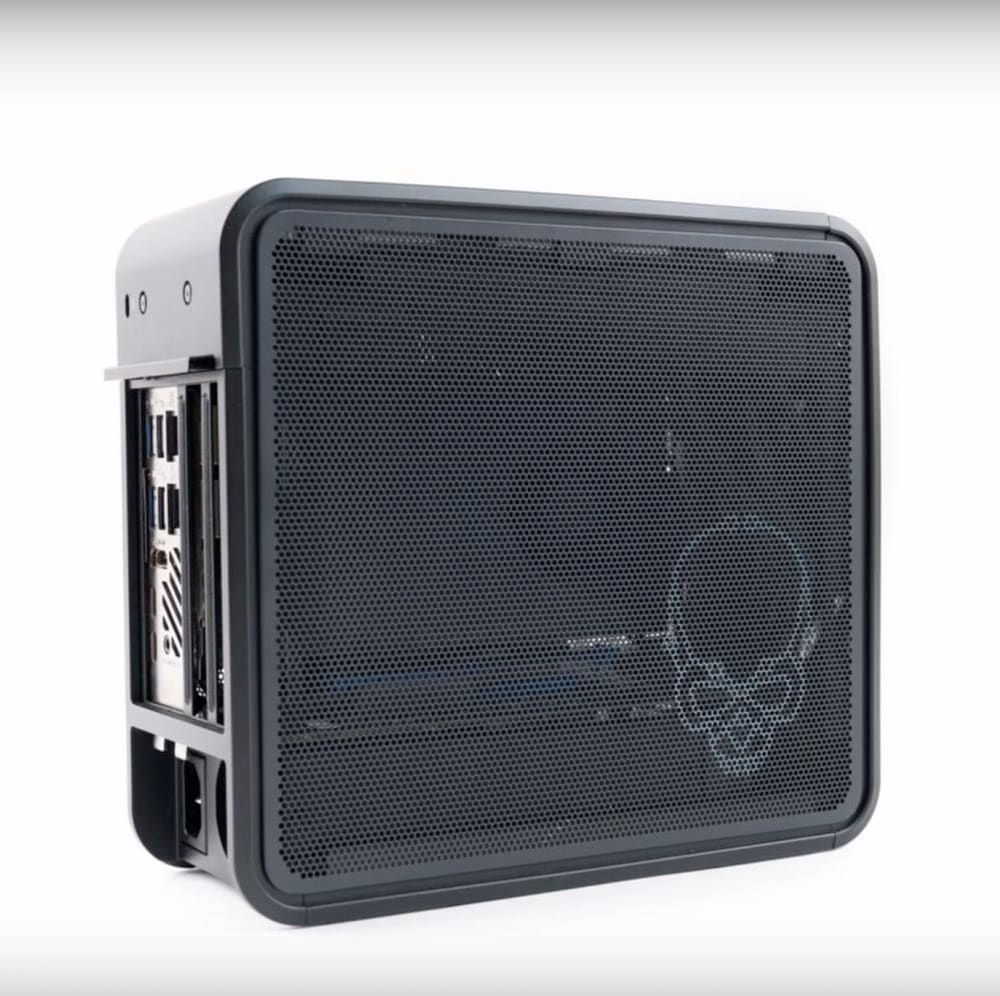 Just like plugging in a new graphic card, the NUC 9 Extreme emulates this experience with everything else including the motherboard and RAM. Not sacrificing anything, the desktop has all you need such as USB ports, a card reader and a 500W FlexATX power supply to support any graphics card in the market.
Intel plans to sell the desktop at up to $1,700 USD (SGD $2,304.71).
2. Phone with disappearing cameras - OnePlus Concept
Every day we see phone brands with a crazy camera set up. Not surprising, camera designs are also getting out of hand, with the iPhone 11's looking like a stove and Nokia 9's that just look like a cult floor arrangement.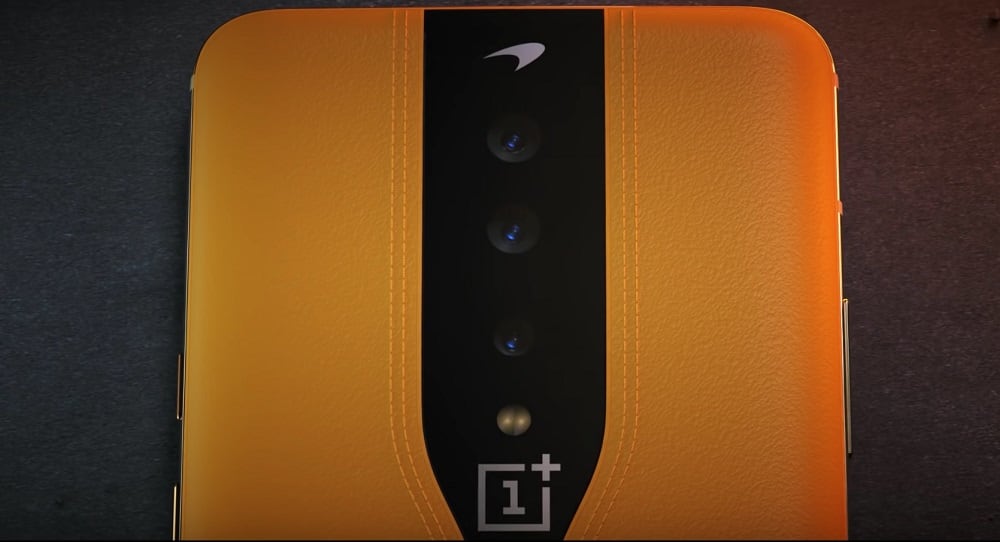 OnePlus Concept, one takes just 0.7 seconds to activate and reveal its rear cameras which hide behind tinted-black opaque glass when not in use. Working around this novelty concept, the black glass that acts as the phone cover does double as a density filter to let you tweak with light settings. This also means no more bumps when your phone lies on a flat surface.
3. Helmet-shaped gaming desktop - MEG Aegis Ti5
We like cool stuff, and what's cooler than a gaming desktop in the shape of a futuristic robot helmet?
MSI's MEG Aegis Ti5 lends its design idea from the brand's Aegis compact desktops. The desktop is not just for show; it utilises MSI Commander Unit technology which lets it display real-time system information on the system's front LCD screen.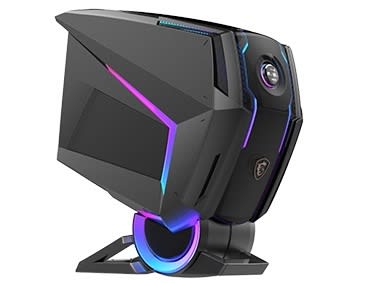 Other cool features include a built-in 5G modem, Silent Storm Cooling 4 system, configurations of up to core i9 processor, support for as high as MSI GeForce RTX 2080Ti for graphics and more.
Other cool features include audio sync which lets you activate recording from your phone, 30 minutes of flight time and an automatic obstacle avoidance system.
4. The 3-in-1 drone that flies in heavy rain - PowerEgg X
Living in a tropical country, we get crazy hot weather and super heavy downpours. So imagine if you can pilot a drone while it's raining heavily like a waterfall!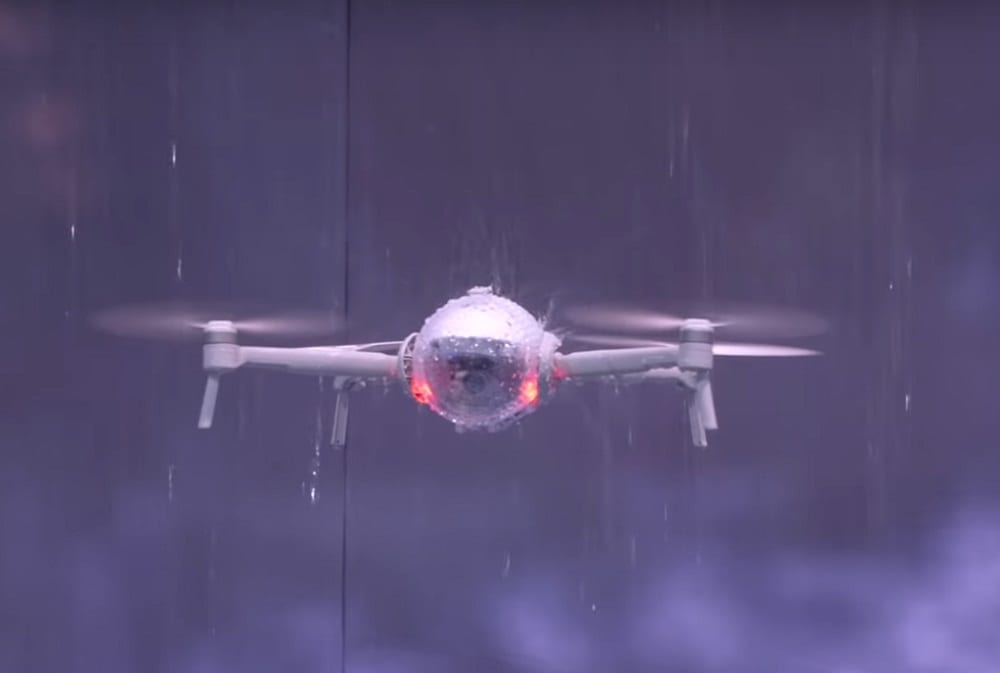 Besides being a drone, the PowerEgg X can act as a table-top selfie camera which has facial recognition capabilities to continuously track faces and can be handheld as a camera too. It also has a 4K resolution camera that sits on a three-axis motorized gimbal for visuals so smooth, and that it can also land and take off on water!!!
As someone who avoids or can't eat pork, if given the chance, would you try a vegan, plant-based option?
Being Singaporean, you probably would've tried Impossible Foods' vegan meat which tastes exactly just like the real thing, and their latest "Impossible Pork" is no different either. Made gluten-free with soy as the main ingredient, we now have the choice of eating 'pork' without harming extra piggies! It's a nice addition to the decade as many nations are calling for a solution to how we deal with climate change.
For those that don't know, the meat industry is one of the biggest contributions to the dire climate change in recent years. Just livestock farming alone (not processing it) already contributes to 18% of greenhouse emission worldwide.
If you have not tried Impossible Foods which is available in Singapore, you really should! And who knows, Impossible Pork may soon be available on our shores!
Makeup is much more than just slapping it onto your face; the reason for makeup's existence is to correct facial flaws in a temporary moment. So if you're doing that, it's important to get the perfect shade to your skin, no?
L'Oreal's latest invention is a dispenser that creates a mix of your favourite/closest desired colours of a beauty product and deposits the ideal mixture for you. Can't decide which lipstick or foundation shade is for you? You take 3 colours, choose the closest mix via previewing it on yourself in the connecting app, and produce it!
A skincare version of the product uses AI to detect the problems of your face, as well as letting you create a formula based on your geographical climate patterns.
Cleaning your cat's litter box is probably one of the worst things you'll need to do, compared to all the other dreaded house chores you have. However, this automatic litter box will do all the scooping for you. The scooper will place all clumps and dirt into a bag of a different compartment before auto-packing them, letting you easily pick up and dispose of them. It's operated by a lithium battery which can last for up to 15 days.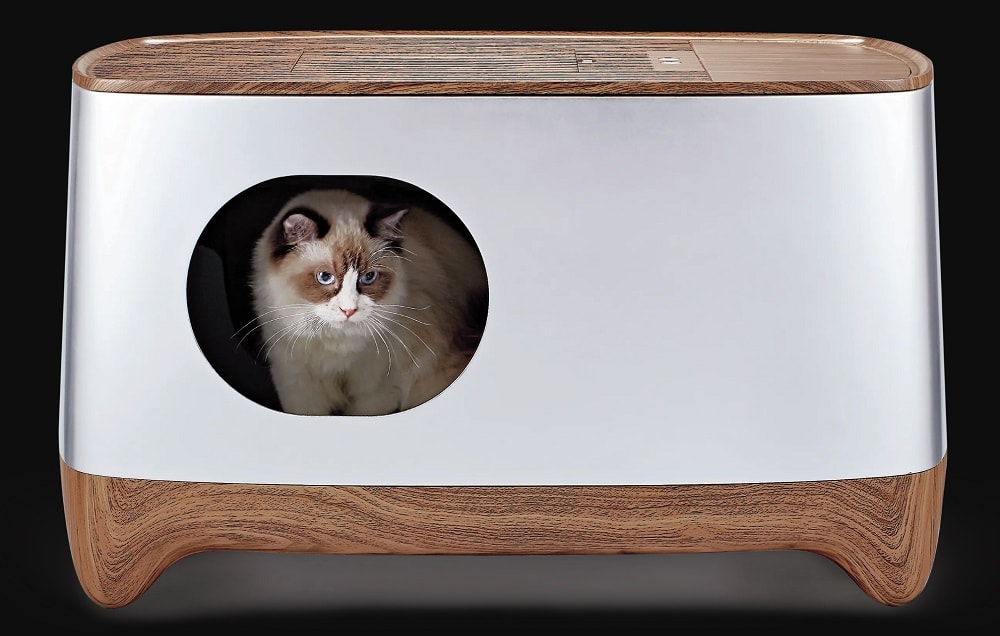 All functions are automatic, which you can set with the app via your smartphone. The app also allows you to track your cat's health, as the sensors in the litter box will tell you to increase or decrease their food intake and whatnot. Additionally, this box also comes with a deodorizer to make sure your entire home doesn't smell foul.
Scooping milk formula into your baby's shaker bottle might not give you the right measurements and consistency. Which is why this baby milk dispenser will be of great help to you. Simply fill up the airtight container with milk powder and choose how many ounces of milk you'd like to prepare.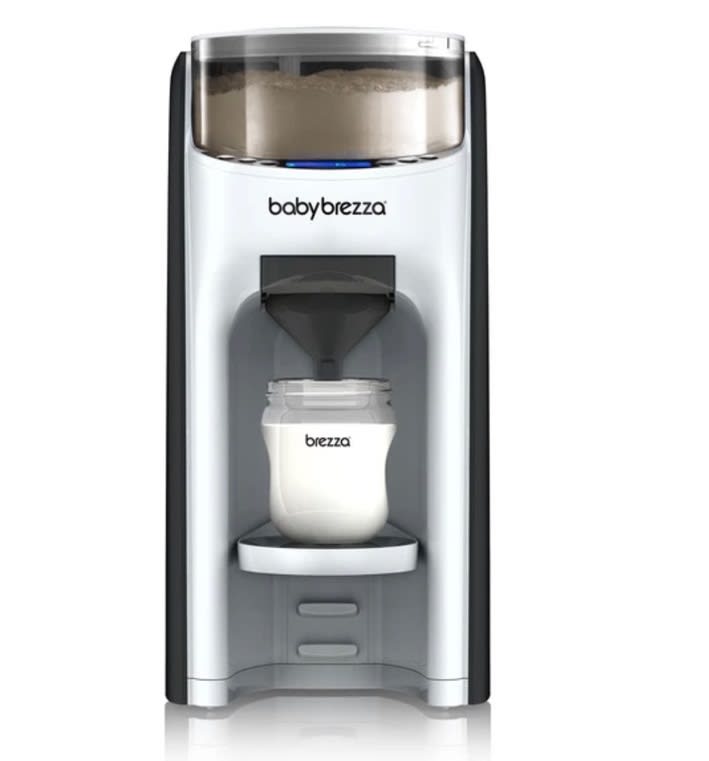 With just a press of a button, it will then automatically mix the milk with warm water into the perfect consistency, making sure it's right (and better) for your baby's digestion. You can choose from three different temperatures, and if you want only water without milk powder, choose the 'Water Only' mode.
This futuristic helmet is designed with a dual-monitor HUD system, allowing you to connect with the world better when you're riding your bike. It displays selected details on your shade, offers customizable route directions, tells weather and time. And don't you worry as they will not distract your vision at all. Everything is controllable and customised via the CrossHelmet App on your phone.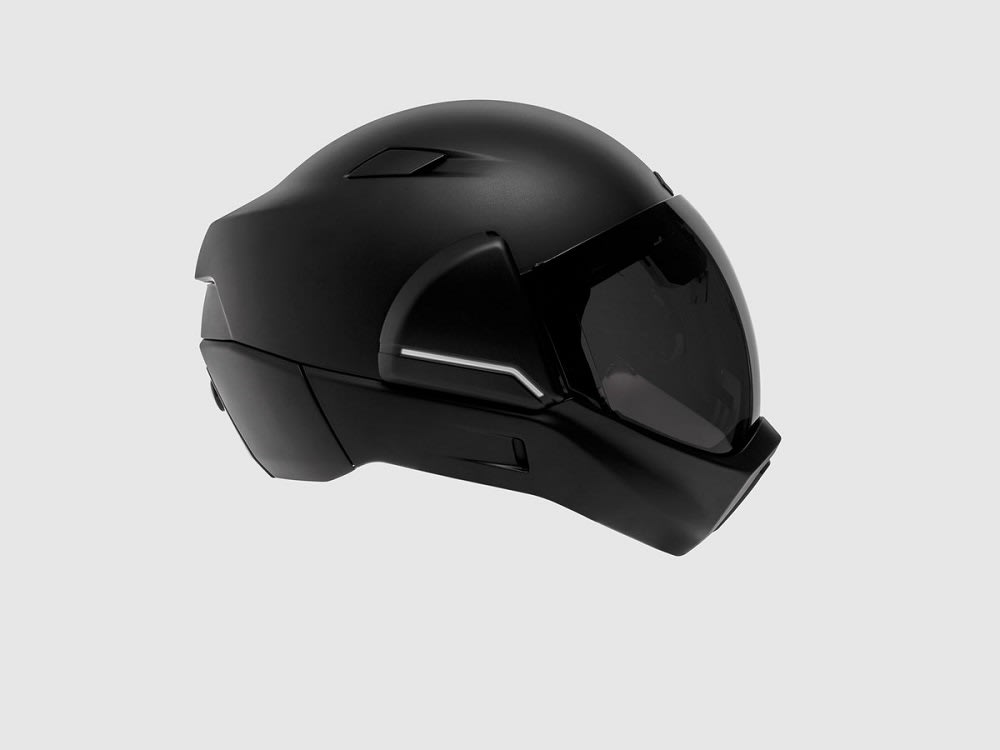 Additionally, you can use the CrossSound Control feature to equalize noise and prevent hearing damage. There's also an integrated touch panel at the left earpiece that lets you answer calls, talk to Siri and Google when you need help, as well as control music that's connected to your phone.
Let's face it, nobody likes folding their laundry. It's the most tedious job ever but at the same time, we cannot compromise tidiness. Why not pay someone to do it, or something, like this robotic laundry folder. Yes, it looks like a photostat machine but it's more stylish and blends nicely as interior décor.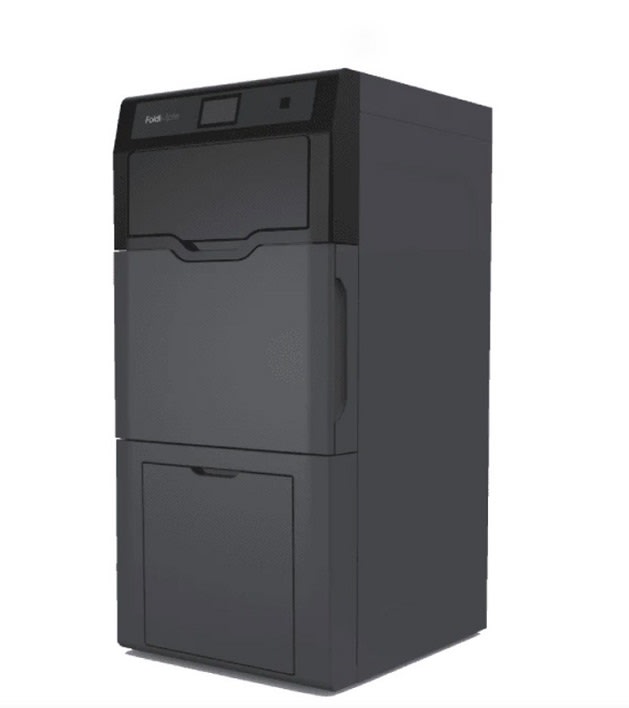 For starters, this machine is fast and can fold up to 25 pieces of clothing in just under five minutes. All you have to do is place the items at the opening and the machine will pull in your fabric like a check deposit machine. When it's done, the machine will deliver your folded laundry at the bottom. Neat, huh?
We can never be sure what our body lack of or needs from day to day; hence why taking a whole lot of vitamins daily can be a waste. So, let this automatic supplements dispenser help you out – it tracks your health and needs all via an app on your phone. You can customise the settings manually, or allow the machine to play doctor.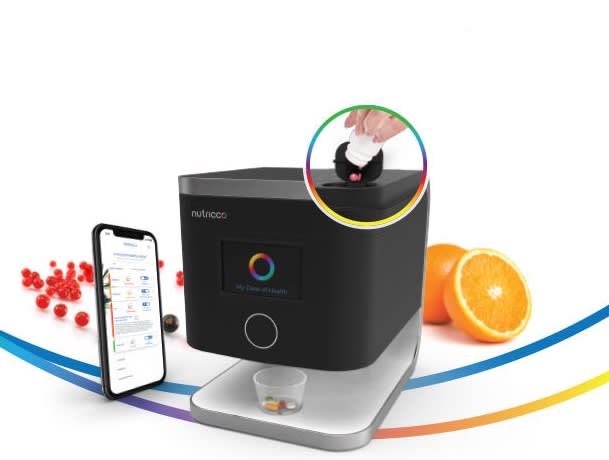 Firstly, the app will detect what you actually need for the day before sending the deets to the machine. It will then dispense the necessary pills of the right dosages for you. Running out of vitamins? The machine will order them for you!
Disclaimer: The pricing shown is just a good indication of how much these products are worth. The prices could change based on the e-commerce promotions that are going on. If some of the products are not available, do email us at [email protected] Thank you!