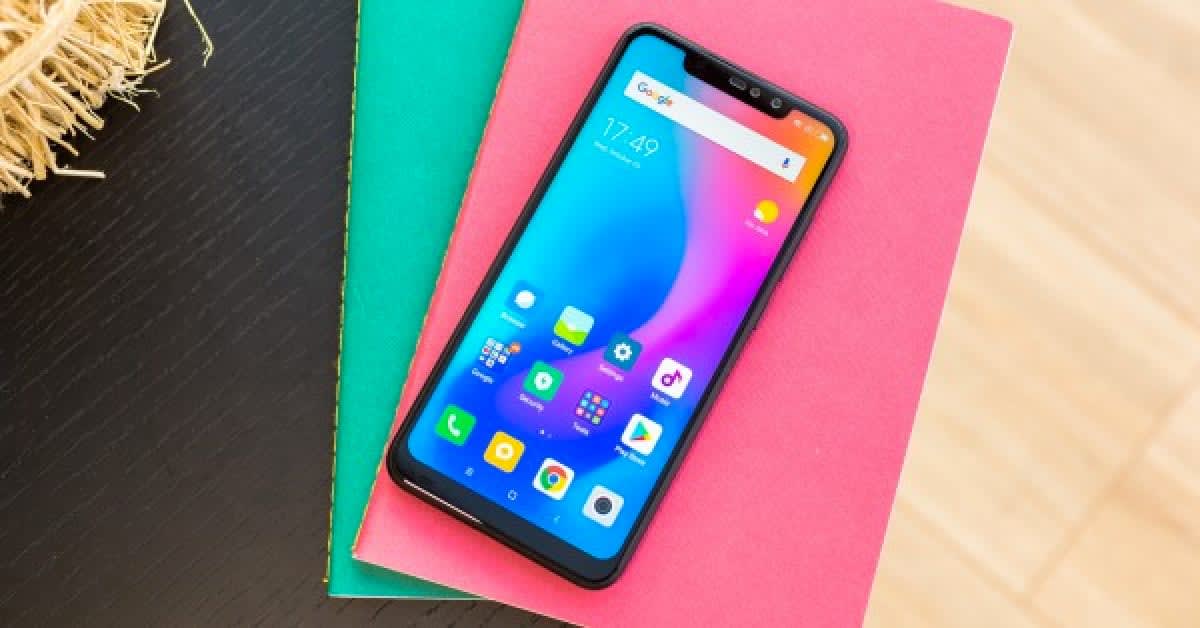 Xiaomi has been consistently climbing its way up to the arena of top-quality smartphones over the past few years. And it's safe to say, it has now earned its right to enjoy a spot next to top popular brands such as Apple and Samsung.
However, what makes this brand special isn't just about its products but its affordability in general without compromising on quality. You can get the exact same specs from more well-known brands for nearly half the price. And if you think that's awesome, then check out this list to see our top Xiaomi picks.
Best with NFC
Price from SGD139.00
The first phone on our list is the cheapest of the Xiaomi phones, the Xiaomi Redmi 6A. You can even say it's one of the most affordable smartphones to date that still provides a decent overall performance.
It's a 5.5-inch phone with 16GB of storage and 2GB of RAM. Furthermore, it has a decent 13MP primary camera and even has NFC (near field communication) to have high-tech data transactions with ease.
The 6A is not that loaded for performance, so it's quite sluggish at times but its battery life lasts significantly longer. Granted that it's not blazing fast, it can still run essentials apps, though not as smooth as the other phones on this list.
Best for gaming (Pokemon Go)
Price from SGD249.00
Next on our list is a surprisingly decent phone that can run games smoothly on a low price - the Xiaomi Redmi Note 5. This phone is part of the mid-range phone that's super versatile.
The Note 5 starts with a Snapdragon 636 chipset, 3GB of RAM, 32GB of storage, and a 4000mAh battery to make sure you can play your favorite titles for hours. It also has a 6-inch screen that just makes experience even better.
The only downside with regards to this phone is its camera – we'd consider it so-so at best. Well, you can't have everything though. But when it comes to performance, we're sure that at this price, you'll enjoy PUBG or Pokemon Go without any issue.
Best with headphone jack - suitable for the elderly
Price from SGD289.00
If you plan on giving a phone to your grandparents or parents who have a hard time operating a smartphone, the best one from Xiaomi that we'd recommend is the Redmi Note 6 Pro. For starters, it's a fast-performing phone with a 6.2-inch display. But what makes it ideal for the elderly is its ergonomic design.
This phone has a sturdy body. It uses a Gorilla Glass front with an Aluminum back, making it reliable enough to function and withstand falls that are a common case for the elderly when handling phones. It's also easier to use overall. Furthermore, with its bigger screen, it's easier for people to read messages.
Best for video
Price from SGD460.00
If you're the type who loves to record videos, edit them, or even just watch them all day long, the Xiaomi Pocophone F1 is for you. This phone is one of the brand's most powerful devices with a higher, but still reasonable price.
For starters, it's equipped with an octa-core Snapdragon 845 processor that can handle just about any app. Moreover, with 6GB RAM and a choice between 64GB or 128GB internal storage, you're sure to have no problem storing or editing videos on the device.
Aside from its stunning performance, you'll also enjoy a dual camera and a 20MP selfie camera. But what makes things even better is that it has a color-accurate display!
Best with wireless charging
Price from SGD763.00
Ready to pay for a heftier price? If you are, then the Xiaomi Mix 3 is super worth it. This phone is one of the most successful, near bezel-less smartphones of today.
For starters, it's fueled by a powerful Qualcomm SDM845 Snapdragon 845 processor with 6GB of RAM and a generous 128GB of storage. But what makes it fascinating isn't its performance but its sleek design. Its selfie camera, which is a powerful 24MP camera, is a hidden feature that pops up at the top when you want to use it through a slider mechanism.
The Xiaomi Mix 3 is durable even with its unique and fragile-looking feature. Perhaps, a few things you might dislike about it are its battery life and the lack of a headphone jack. Nonetheless, both are pretty understandable as this product is more of a futuristic device and doesn't come as a disappointment at all.
Best for audiophiles to play music
Price from SGD799.00
Next on our list is Xiaomi's flagship phone, the Xiaomi Mi 8 Pro. It's the most expensive one on this list but with good reason. Its specs alone are incredible: Qualcomm Snapdragon 845 processor, 8GB of RAM, Qualcomm Adreno 630 GPU, and 128GB UFS flash storage.
Aside from the specs, it is also the best sounding smartphone on this list. It's ideal for those who appreciate music without the need to wear headphones – it is jack-less by the way, which is again quite reasonable for a high-end phone.
The cameras equipped on this phone are also superb. It has a strong dual 12MP primary camera and a 20MP selfie camera. But there's even more to that; it has all the sensors you can think of and a surprisingly fast-reacting face-unlock mechanism. This phone is definitely a beast of a mobile device and it is worth every penny.
Best with USB C - suitable for work
Price from SGD235.00
Second to the last is the Xiaomi Redmi A2 Lite. This phone is most ideal for those who rely on a mobile device for work. Although it isn't the fastest on this list, it's still capable of running all work-related apps without a problem and has a reliable battery life that can last for an entire day.
If you do forget to charge your phone before going to work, you only need half an hour to get it to about 50%. So there's no need to panic. Plus, it's only around SGD 200!
Best Xiaomi phone with best dual camera
Price from SGD380.00
Last on our list is the best Xiaomi phone for photography, the Xiaomi Mi 8 Lite. If taking pictures is what you're most focused on, then this one will win your heart and not put a hole in your pocket.
Although its specs are a bit inferior compared to the Mi 8 Pro, it actually has a better working dual camera. The front one also provides the best selfies with its whopping 24MP camera. And you can get this mobile phone for nearly half the price.
It's still versatile, thanks to its 4GB of RAM and decent Snapdragon 660 processor that allows you to use powerful editing apps with ease.
---
How to Choose a Xiaomi Phone
Like any smartphone brand, it's still quite challenging to choose which one will suit you best – even if the prices are already low. But there's no need to worry, we'll help you to make sure you get the right Xiaomi phone for you.
Performance
One of the first things that you'll want to consider no matter what brand is performance. And that is easily gauged by the phone's processor, graphics card or GPU, and its RAM – the higher the numbers, the faster. Xiaomi phones are all well-balanced, but if you need something to run heavy apps or high-spec games, then opting for one of the high-end phones is for you.
Battery Life
Next thing you should think about is battery life. Again, in any phone brand, battery life is crucial as it alters the whole experience. If you're a heavy user and need the phone for work, then opting for a phone with a longer battery life should be your priority.
Budget
Even though Xiaomi phones are relatively cheap, it still boils down to how much you're willing to pay. As long as the phone meets your daily needs, it's never a bad choice to get the cheapest one. But if you have more to spare, opting for a higher-end Xiaomi phone such as the Mi 8 Lite is a better overall option.
---
Conclusion
Xiaomi phones, although cheap, are reliable and competitive. Just because they have a lower price tag, it doesn't mean they're instantly inferior to phones from well-known brands. In most cases, they're actually equal with regards to performance, only less the price.
Disclaimer: The pricing shown is just a good indication of how much these products are worth. The prices could change based on the e-commerce promotions that are going on. If some of the products are not available, do email us at [email protected] Thank you!