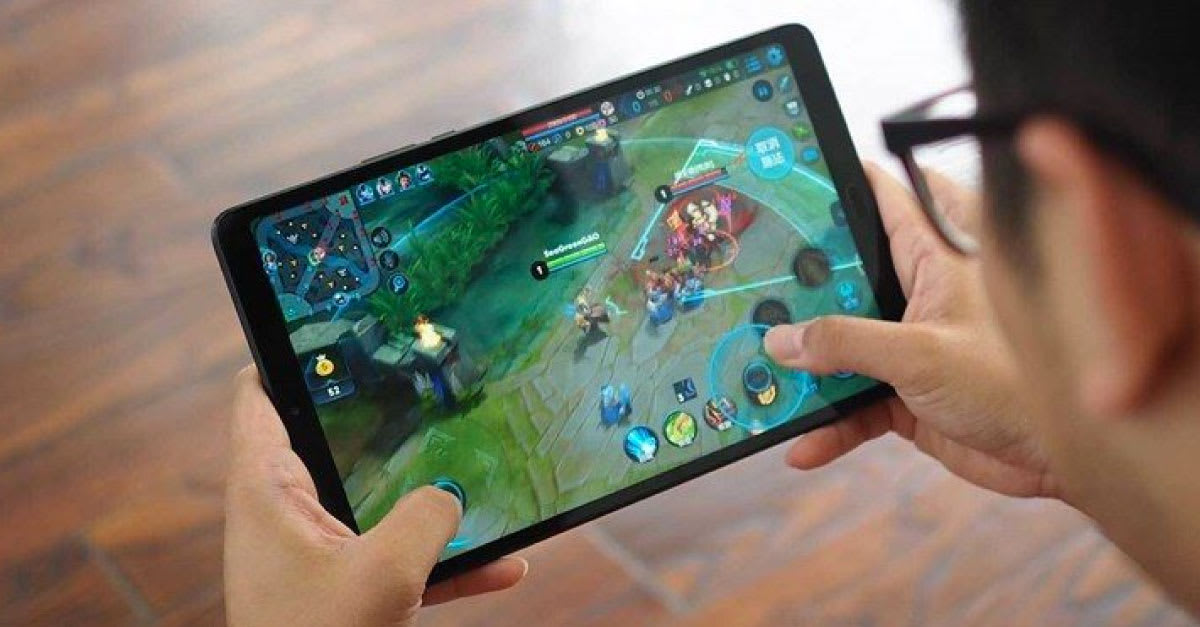 New tablets can be costly especially when they are fresh in the market. What more, if their branding is top-notch! However, not everyone might be willing to spend a fortune on tablets. If this is you, you're in the right place!
If you are looking for something simple that does the necessary job with a no-nonsense attitude, tablets are an affordable option. While these tablets are not the latest models, they function well in daily tasks and are capable of moderating video and gaming usage.
Below are some budget tablets that introduce affordability, simplicity and quality in the same package!
Best budget tablet for the money - suitable for watching movies
Price from SGD349.00
When one is looking for a sleek tablet for entertainment, yet on a tight budget, the Acer Predator 8 Gaming Tablet is your answer! At 8 inches, the display screen's size is an astounding 1200 x 1920 pixels. This is amazing for its affordable price. Moreover, the Acer Predator 8 Gaming Tablet provides an immersive experience for movie buffs. The display is vibrant and sharp and enhances the user's experience.
On top of that, there are 4 front-facing speakers which will no doubt bring movies and emotions to life! What's even more value for money is that the Acer Predator 8 Gaming Tablet enables users to indulge in playing games. Worth the buy if you ask us!
Best budget tablet with a keyboard - suitable for work
Price from SGD325.00
The WMP AVR116T Avengers 2 in 1 Tablet has an 11.6-inch Multi-Touch Screen with 32GB Storage. This particular version contains specially customised wallpapers and icons that feature characters from Avengers. Perfect for Marvel fans!
This tablet also comes with a detachable keyboard, enabling users to use it either as a laptop or tablet. It operates on Windows 10 for good functionality and user experience. Furthermore, it is a perfect working companion for those constantly on the go as it has a reminder function as well as a virtual assistant known as Cortana.
Best 10-inches budget tablet - with SIM slot
Price from SGD499.00
With a wide size of 10.1 inches, the Acer Iconia One 10 B3-A42-K1VK Tablet comes with both WIFI and 4G LTE features. Running on the Android 7.0 Nougat, Acer claims that its battery has a capacity of up to 10 hours. Moreover, this tablet is compatible with Nano sim cards.
Being able to use applications like WhatsApp on this tablet enhances the user's experience, especially as it is able to function as both a tablet and a phone. Other features include high definition display, DTS-HD premium audio, and dual micro USB ports. Truly convenience in a tablet!
Best budget tablet with good camera - suitable for photo editing
Price from SGD420.00
The iPad Air 2 comes with 64 GB storage and is perfect as your photography companion. Apart from portability, the retina display is fantastic! It allows for maximum clarity in photos and provides convenience by being able to view details simply through zooming in.
The iPad Air 2 also contains free editing applications like Snapseed, VSCO, Adobe Photoshop Express, and Instagram. Camera quality wise, it has 8 MP with a resolution of 2448 x 3264. Taking beautiful photos is possible with this affordable tablet!
Best budget tablet with 4G and GPS
Price from SGD299.90
The Xiaomi Mi Pad 4 comes with 4GB RAM and 64GB Storage. This version also comes with LTE and is compatible with GPS functions.
If you're frequently on the road with friends or family, the Xiaomi Mi Pad 4 is a great travel companion. It has the basic functions commonly required such as a camera with 5MP selfie camera, WIFI, and Bluetooth.
Best budget tablet with stylus - suitable for reading
Price from SGD434.30
Together with Samsung's innovative S Pen, this tablet has a large 10.1-inch screen and an attractive display that is beneficial for those who love to read. If e-novels are your thing, the battery life of the Galaxy Tab A is impressive as Samsung claims that it can last for up to 13 hours of Internet usage or video playbacks. For students who need to revise on their notes before their examination, the stylus pen is handy to highlight important key points. Pretty decent for a budget tablet!
Best budget tablet for drawing and note taking
Price from SGD499.00
The Wacom Intuos Pro Medium Special Edition has a design for creativity. With the innovative and pressure sensitive pen tablet, it is convenient for individuals who sketch, draw or take notes, and is useful for meetings and lectures. This tablet works well with painting and drawing softwares - a plus point for design students and graphic designers who are looking for an affordable tablet.
More: Top 8 Tablets That Serve as Reliable Laptop Alternatives
Disclaimer: The pricing shown is just a good indication of how much these products are worth. The prices could change based on the e-commerce promotions that are going on. If some of the products are not available, do email us at [email protected] Thank you!