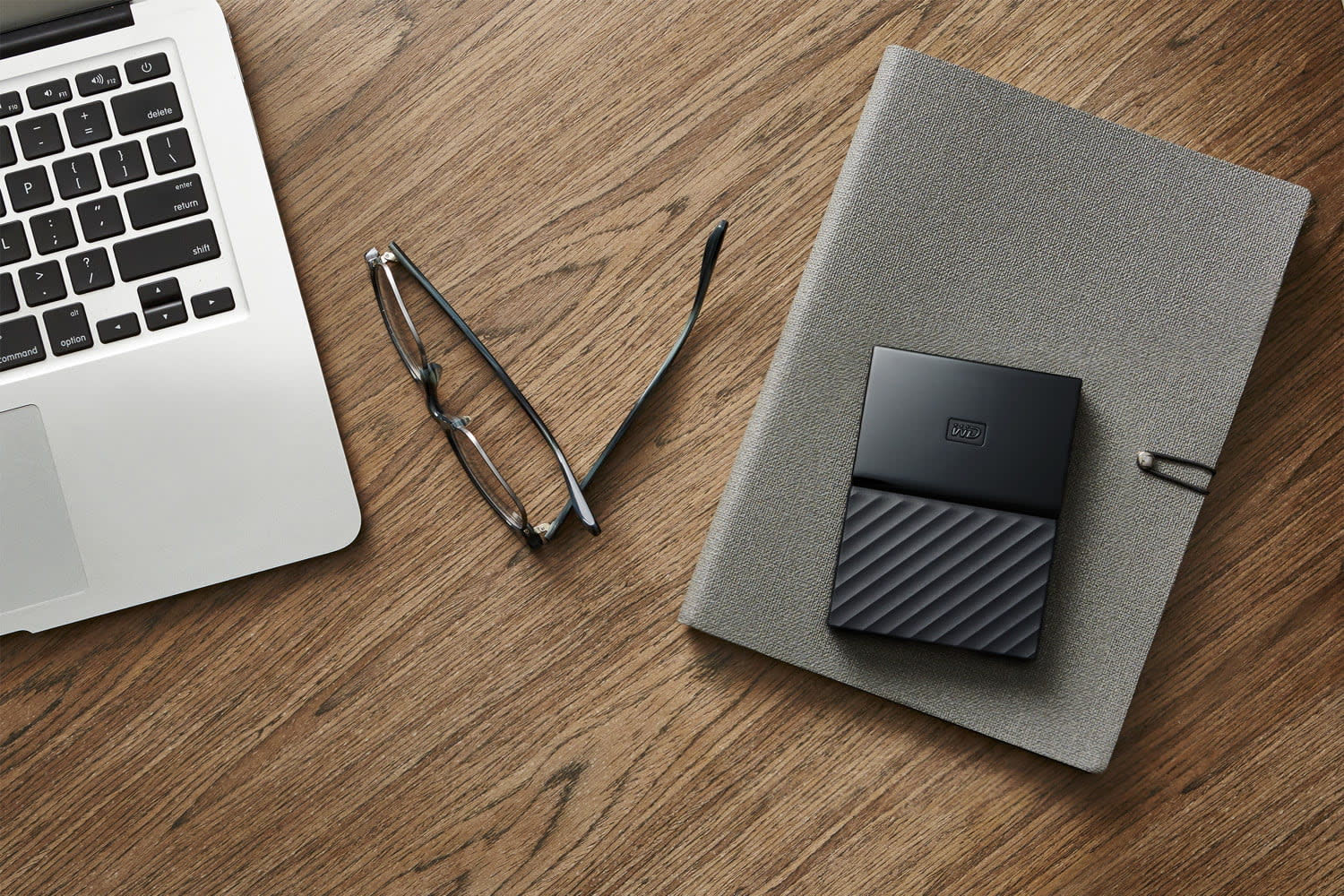 External storage devices – or colloquially known as external hard drives (HDD) – are now an integral part of our life. Face it, if you love taking pictures or videos, you can't rely on saving those files on a computer or camera forever. Sooner or later, those shots and clips are going to require more space. And that's when an external HDD comes in handy. If you're in need of some extra space, a backup solution, or just a device to carry and transfer huge files, here's our best picks this 2017 for you.
Best long-lasting external HDD for laptop and desktop computers that's worth the price
Price from SGD79.00
Western Digital is one of the biggest brands when it comes to producing high-quality storage devices – both internal and external. The My Passport series is one of their most popular and heavily used products – I personally have two of them.
To start, their 1TB model provides a decent and reliable transfer speed, especially when using a USB 3.0 port. Although it's not as fast as the others on this list, it's still enough for someone who just wants an extra storage for a variety of files.
It's durable and will last long enough as long as it's handled with care. My two five-year-old My Passports are still kicking and playing movies on our smart TV.
Best for durability (shockproof) that's compatible with Apple Mac computers and PC
Price from SGD156.44
First of all, this is an external HDD that can be used by both Macs and PCs – and even on gaming consoles. It can do what storage devices are supposed to do. But what makes it stand out is its superb durability.
Although it can resist bumps and accidental drops, it can still be damaged if you deliberately throw it around. However, it's tough, and its warranty will back that up. The company is going to provide full services for three years if anything goes wrong.
The SP Armor A30 is an excellent storage device if you're the type who travels a lot. The price is quite higher than the other products here. But it does assure you that your data is safe no matter how rough the road – no more random corrupt files.
Best for quick data backups with an extra security feature
Price from SGD93.90
The best description for this external hard drive is secure. It has a decent reading and writing speed, uses the Advanced Encryption Standard (256-bit) to protect your files better, and has a keypad lock to tighten things further.
Moreover, this external storage device is thin, easy to carry, and doesn't consume a lot of power. One thing that might make people get discouraged with this device is due to its poor aesthetics. It doesn't seem to look professional or elegant due to the number buttons on its cover, but it does the job at keeping your files safe.
What you have here is basically a vault. If you want to bring crucial or sensitive data around, but you'd rather have it missing than be exposed, the Netac K390 is for you.
Best for its consistent transfer speed – making gaming possible
Price from SGD123.00
Next on our list is one of the best performing external storage devices due to its sheer speed consistency. It's able to write and read data at around 110 megabytes per second on a USB 3.0 port. Although there are others on this list that can reach the same speed, only this one can do the data transfer at a consistent rate.
So, in a nutshell, it works almost the same as an internal hard drive. You can put games on it and play them. Granted that these games you install are not AAA or too graphic-intensive. Hence, games like the "Witcher 3" shouldn't be installed but rather just have a copy of its installer.
Overall, if you're the type that loves your games while on the go without bringing a bulky laptop, the EAGET G30 is an excellent choice.
Best premium-quality external HDD for storing pictures, videos, and even PS4 games
Price from SGD219.00
When it comes to aesthetics, this one is the best on the list. Although it's also the most expensive, it does provide reliability, speed, and professional looks. It's particularly slim but durable, making it convenient to bring around anywhere while it rests in your pocket.
We strongly recommend it for those who're working in the corporate world as it's eye-catching for potential clients. It's great for storing almost anything; you can pile up some pictures, videos, and even PS4 games.
In a few words, the Samsung H3 is an exceptional external storage device that excels in almost every aspect. You can consider it as an investment that's worth the money. Yes, it is pricey, but it won't let you down.
Best compact external HDD that's best for direct video editing and audio recording
Price from SGD83.58
The last product we have is a close relative to the first one on our list. The first thing you'll notice right away about it is its size. The My Passport Ultra is a lot thinner and lighter – which makes it an ideal companion to carry around.
Although it's not as fast as the EAGET G30, it's still consistent with its speed. So you can edit videos and audio files straight from the external HDD. To simply put it, it's an upgrade of the normal WD My Passport. And it's a great tool for photographers or videographers who are always on the move.
It's reasonably priced and can be used just like the others on this list. Overall, if you're looking for a cheaper alternative to the Samsung H3, the My Passport Ultra is probably it.
Disclaimer: The pricing shown is just a good indication of how much these products are worth. The prices could change based on the e-commerce promotions that are going on. If some of the products are not available, do email us at [email protected] Thank you!