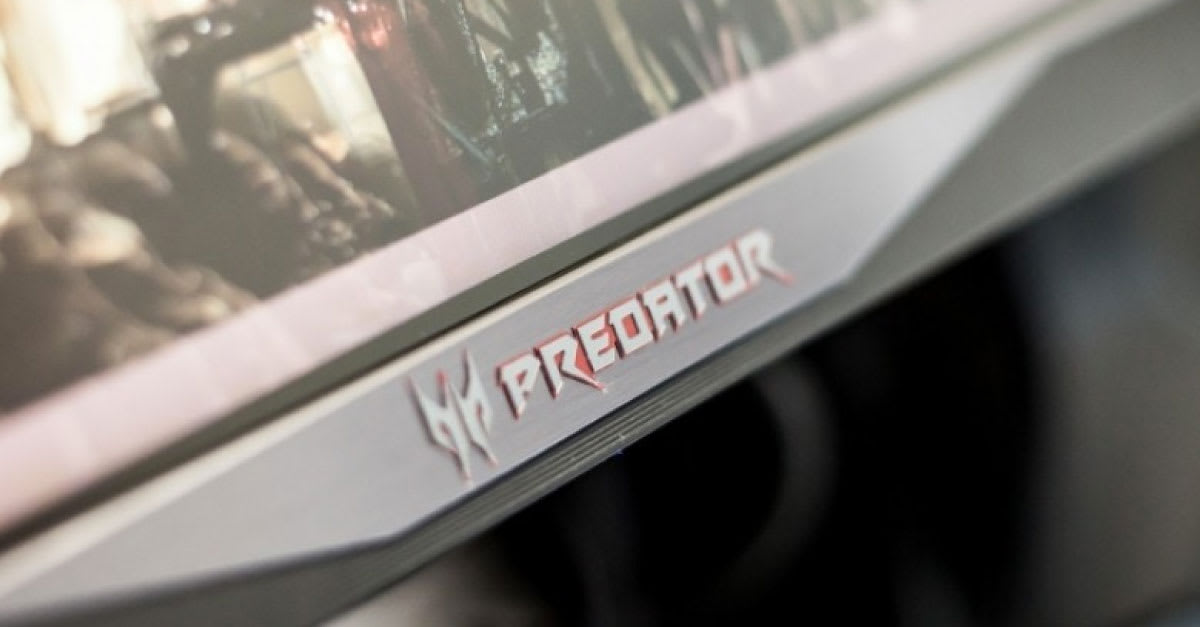 Not all computer monitors are made equal. It's the same as televisions; some are more vivid with customizability features, while some are plain and simple. But with monitors, things get a bit more complicated. That's because there are so many options available and specifications to consider.
Some screens are designed for gaming while others are for work. You have to consider its response time, viewing angle, colour support, refresh rate, and so much more. But chill out because we've got you covered. We've listed the best monitors you can buy without stirring up your head with too many technical terms.
Best cheap LCD monitor
Price from SGD145.00
If you're on a tight budget and in need of a monitor, we can't recommend anything else but the Viewsonic VA2261-8. Although you might consider it as outdated due to the fact it still uses LCD technology, it has other favourable features.
First of all, it's a 22-inch monitor that's in full HD. So, for SGD 140.00, it's not a bad deal. And second, it has an excellent blue-light filter and flicker-free technology that helps reduce eye strain. That means you can work or play as much as you want.
Although it's not the best monitor for gaming or working, it does give a smooth overall experience in both matters. It also has five "view mode" features just to enhance what you're into: Game, Movie, Web, Text, and Mono.
Best 24-inch monitor with HDMI
Price from SGD170.00
For people with an up-to-date rig but doesn't want a hardcore monitor – probably only wanting a reliable and versatile screen – the AOC E2470SWH is for you. It's a full HD 24-inch monitor using TN (twisted nematic) panels, which is known for being power efficient.
To start, it has a high brightness capacity that doesn't compromise colour quality. However, it has narrower viewing angles, which is normal for TN panels. Plus, it can deliver a 75Hz refresh rate that's more than enough for gaming.
Overall, it's a definite upgrade of the first product on this list. Although it still doesn't excel in anything, it's a great purchase for only SGD 168.00. You'll also enjoy its integrated speakers, too. So, you have the luxury of buying quality headsets instead of speakers.
Best gaming monitor with G-Sync
Price from SGD1,298.00
Gaming, this monitor is what most of you have been waiting for. If you're into 21:9 aspect ratio settings for a more realistic experience with excellent tactical advantages, the Acer Predator X34 with its curved screen is for you.
This monitor is Acer's pride as it does outstandingly well with its G-Sync capability. You don't have to worry about enabling your V-Sync and putting too much stress on your video card as it does all the hard work.
Aside from its visual performance, which is superior to all the monitors on this list in terms of gaming, it also has the best aesthetics. It has an aluminium bezel and a classy stand that just make this monitor super attractive.
Best 32-inch 4K monitor
Price from SGD1,066.03
Now this one is the complete opposite of the previous monitor, the BenQ PD3200U. It's a 32-inch monitor that has a 4K display. But what makes it ideal for work is its superb sRGB (standard red, green, and blue) rating, which is at 100%. This attribute makes it easy for creators and designers to see accurate input.
Aside from the excellent display it provides, it's also easy on the eyes. So even if you have to work for hours looking at a mix of contrasting colours, you're not going to put eye health at risk. Moreover, it's not too wide. You can work on design, research, or other tasks without wasting space – optimal. In a nutshell, it's just right.
The only problem with this monitor is its price. At around SGD 1,400.00, you might consider it too much at first glance. But when you put it to work and see how comfortable it is to use, you'll know that it's more than worth it.
Best 27-inch full HD monitor
Price from SGD258.00
Next on our list is what we recommend for people who want to buy a gaming monitor but doesn't want to spend a fortune, the Acer KG271. Granted that it's not as big as the Predator X34, it still provides an amazing overall gaming experience.
This 27-inch full-HD monitor has a 75Hz refresh rate and a 16:9 aspect ratio, which is the staple for most games today. And aside from that, it has an incredibly low response time – 1ms! You'll notice that there's almost no remnant graphics when using this monitor even when you move your cursor at lightning speed. So, when it comes to FPS, you're sure to have no delay whatsoever.
To sum this monitor up, it's affordable and gives you a pleasurable gaming experience. Although it can't beat the Predator, it's going to beat every other monitor on this list in terms of price-performance ratio. In other words, it's the best bang for your buck.
Best widescreen IPS monitor
Price from SGD898.98
If you want a balanced monitor that gives you a 32-inch display, the LG 34UC79G-B is for you. For starters, it has a bit of everything. It can provide you a fantastic gaming experience due to its curved screen while allowing you to be productive due to its IPS (in-plane switching) panel. This type of screen technology gives you the best viewing angle. Even if you're moving around the room, you'll see the display vividly, which is also ideal for watching movies from a distance.
The LG 34UC79G-B is also fairly priced at only around SGD 900.00. However, it has some flaws. Since it's very wide, it has a higher response time which is 10.3ms, and the average for this price range should be around 5ms. Aside from that, it has a 92.1% sRGB, so it's not as accurate as the other ones. Nonetheless, it's still more than tolerable and provides an excellent overall experience.
Best small portable monitor
Price from SGD320.00
Last on our list is targeted to a very specific set of people, the Asus MB169B+. It's designed mainly as a compact monitor that you can bring to the office or use it during presentations. This monitor is surprisingly light at only around 800 grams and is as thick as a pencil.
It has a 16:9 aspect ratio and a 15-inch screen. Additionally, it only has one port, a USB type-C – one cable gets the job done. Connecting it to a computer or mobile device will also serve as its power source too. You don't need to bring a power brick or anything like that to get this monitor running.
If you think you need a backup monitor to help you be more productive while on the go, this monitor is for you. Although we consider it expensive as it's very limited, we still think it's a worth-it purchase if you're in need of a small and mobile monitor.
Disclaimer: The pricing shown is just a good indication of how much these products are worth. The prices could change based on the e-commerce promotions that are going on. If some of the products are not available, do email us at [email protected] Thank you!