The effects of exposure to the sun can be merciless, especially on your baby's delicate skin. It's common knowledge that a little Vitamin-D-rich sunshine can work wonders. However, if you've experienced a sunburn or heard about skin cancer, you'd probably be more cautious. Exposure to harmful sunny rays could stir up a lot of trouble for young skin.
What is the best age for babies to start wearing sunscreen?
It's best to keep babies younger than six months away from direct sunshine. Specifically, parents should keep their infants away from intense rays between 10 A.M. and 2 P.M. After babies are past their first six months of life, applying sunscreen is perfect as a precautionary measure.
In looking for a suitable sunscreen for babies, you'll ideally want to go for broad-spectrum coverage that incorporates natural ingredients with at least SPF 15. Take note that UVA rays prematurely age skin while UVB rays causes sunburns, you'll want to looking for something with those.
Here are the best sunscreens for your baby.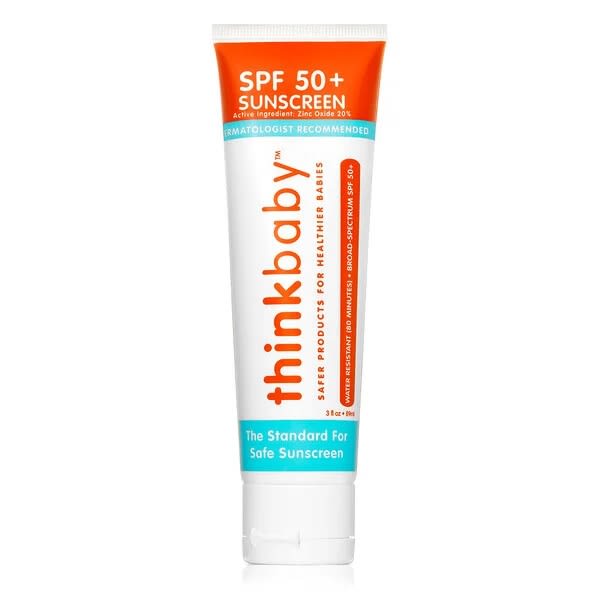 Thinkbaby Sunscreen SPF 50+
SGD 14.35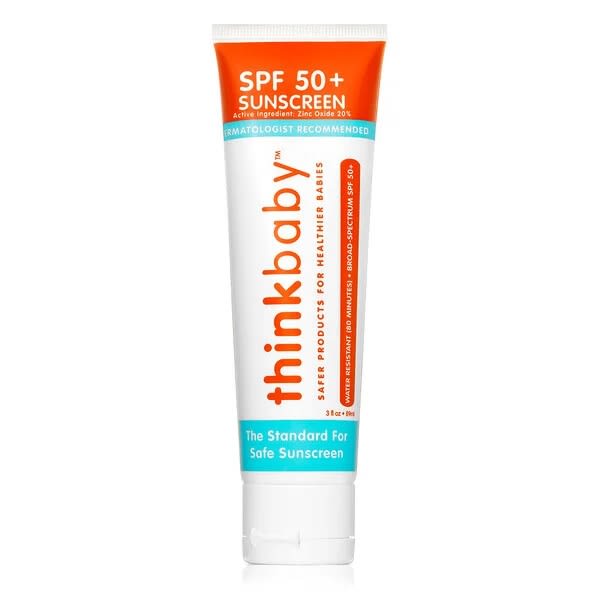 Thinkbaby sets the bar for safe baby sunscreens. This sunscreen has been top-rated in EWG's Skin Deep database since its release in 2010. Also as the first sunscreen to pass Whole Foods Premium Body Care requirements, this sunscreen provides broad-spectrum UVA/UVB protection that is recommended by many dermatologists.
Thinkbaby uses safe ingredients that are free from harmful chemicals such as BPA, Oxybenzone, Avobenzone, and parabens, which puts concerned parents at ease. It is also easily applied and absorbs nice and quickly into your baby's skin, leaving no oily residue behind for maximum comfort.
---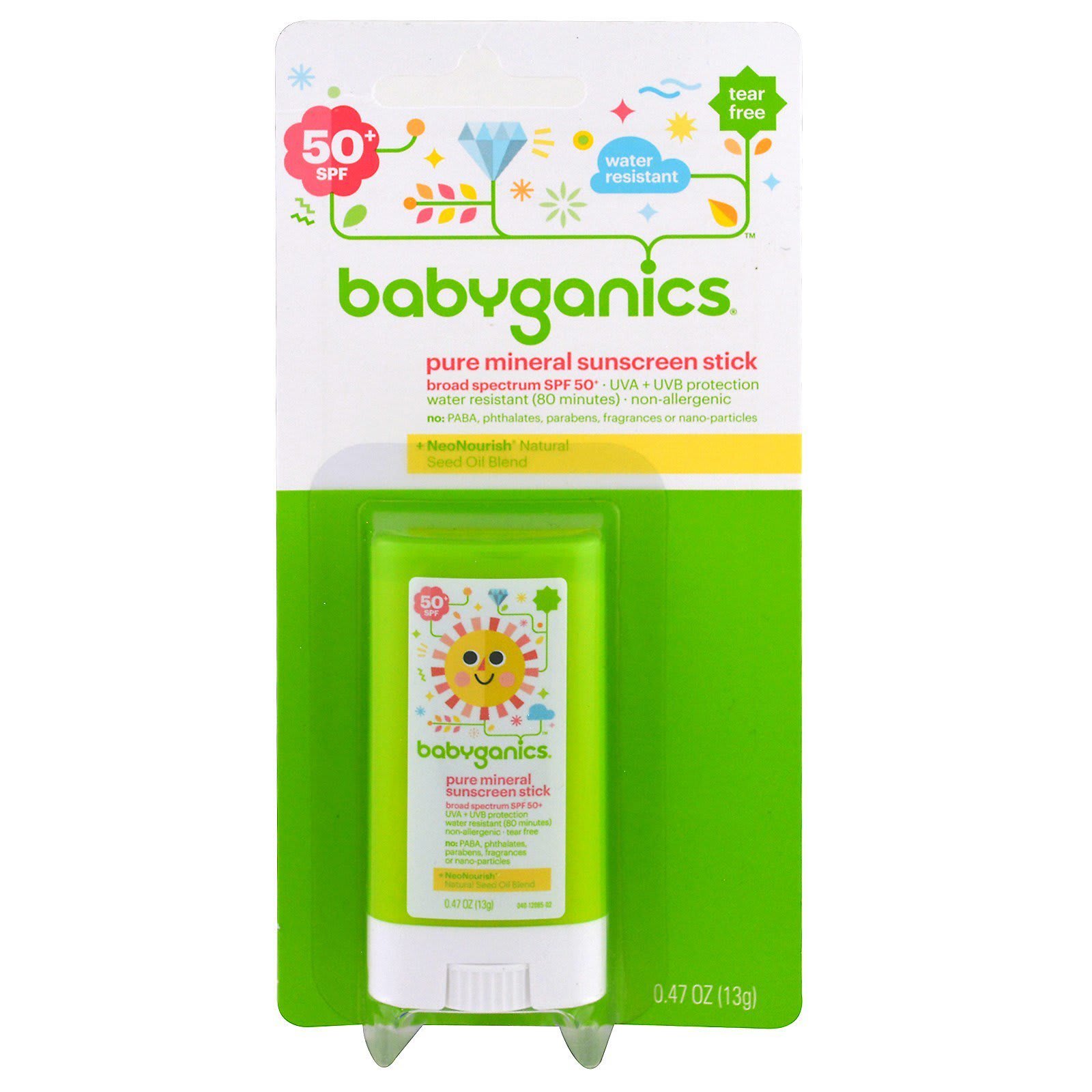 Babyganics Pure Mineral Sunscreen Stick SPF 50
SGD 14.9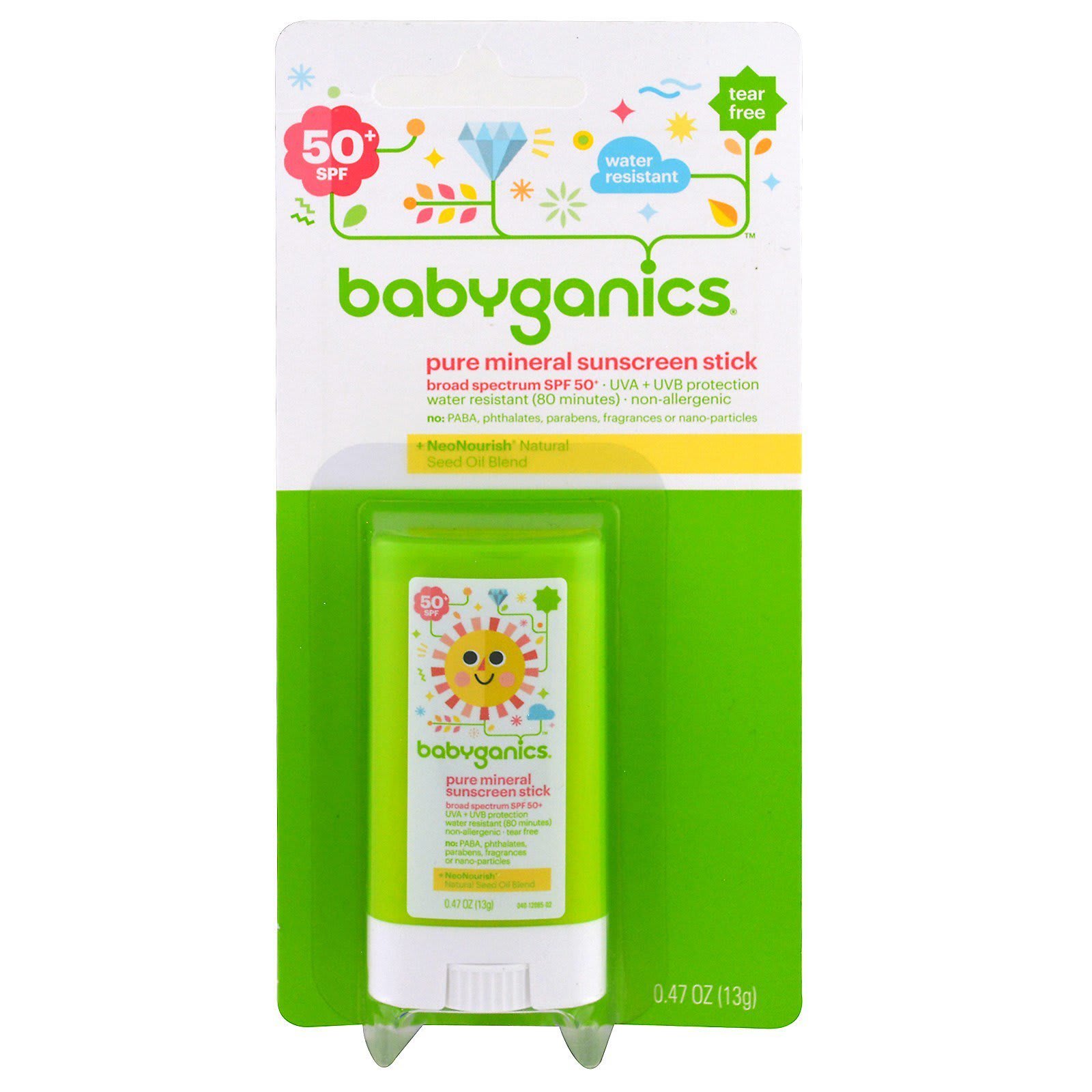 Despite being formulated with Titanium Dioxide and Zinc Oxide, Babyganics' Pure Mineral Sunscreen Stick prevents sunburn from UVA and UVB rays. Not only is it super travel-friendly, but this non-allergenic formula is also dermatologically tested for baby application - definitely one to keep with you at all times. It is also tear-free and free from harmful ingredients such as PABA, Phthalates, Parabens, Fragrances and Nano-Particles.
---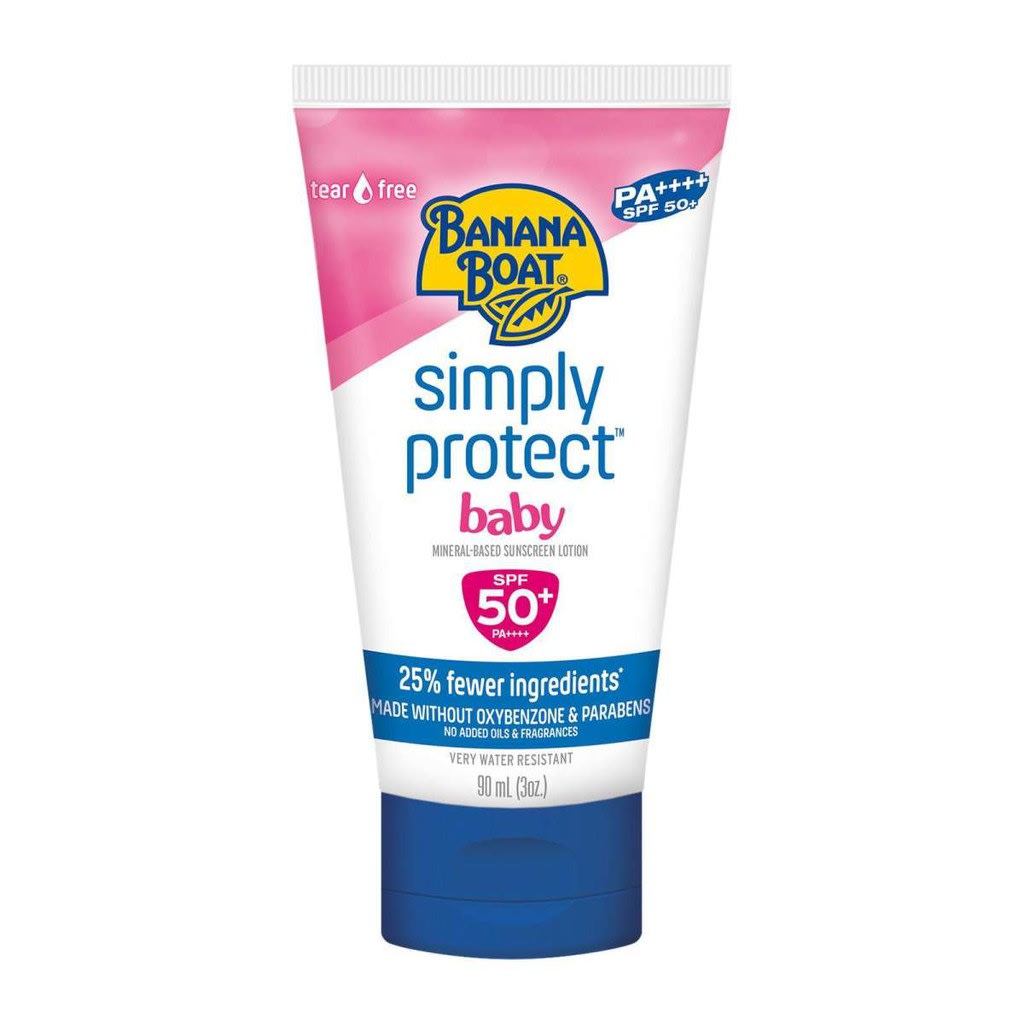 Banana Boat Simply Protect Baby Sunscreen Lotion SPF50+
SGD 11.85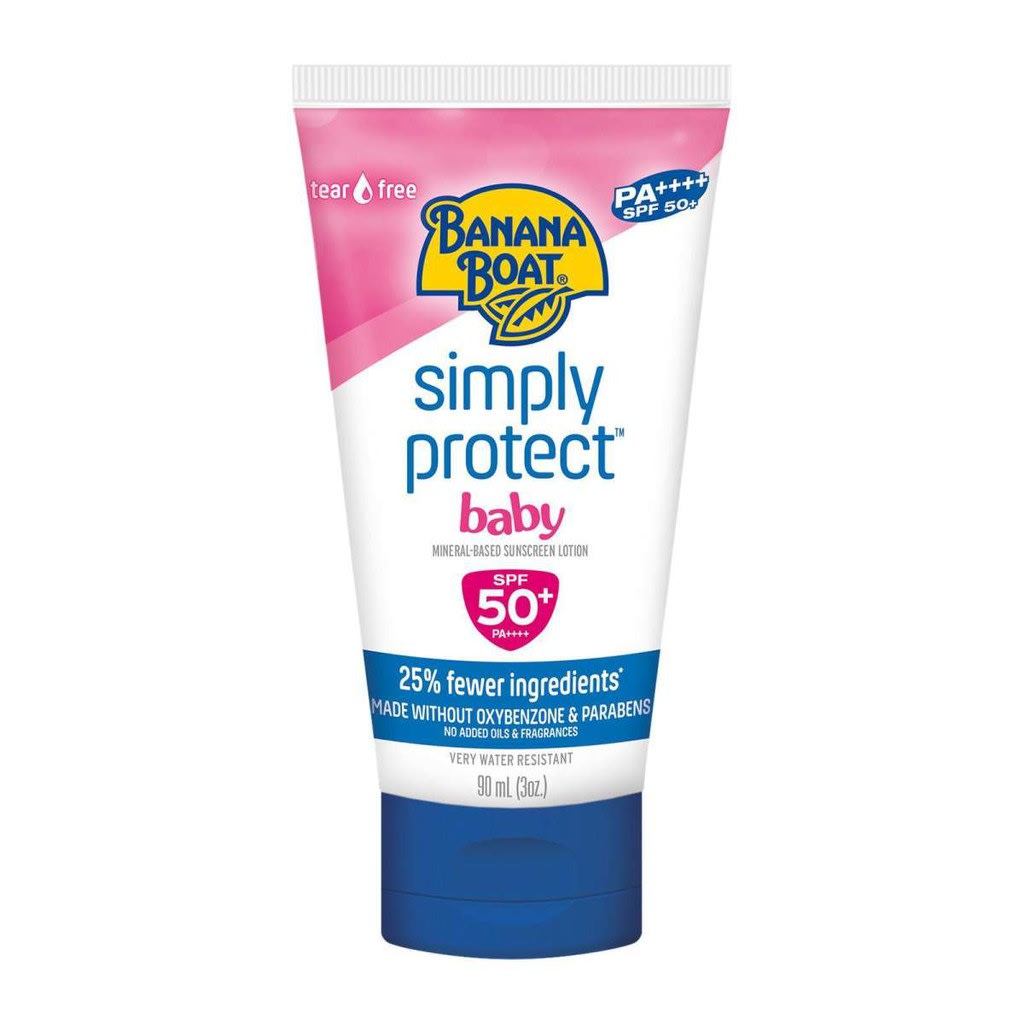 If you're looking for a moisturising formula that protects from both harmful UVA and UVB rays, then Banana Boat Simply Protect Baby Sunscreen Lotion fits the bill. To be on the safe side, it is tear-free and are also free from oxybenzone, parabens, fragrances and oils.
Banana Boat has also formulated this lightweight sunscreen to stay on in 7 different conditions. Whether your baby is in the sun, or exposed to pool water, ocean water, wind, sweat, sand or even 100 °C heat – Banana Boat sunscreen stays on regardless!
---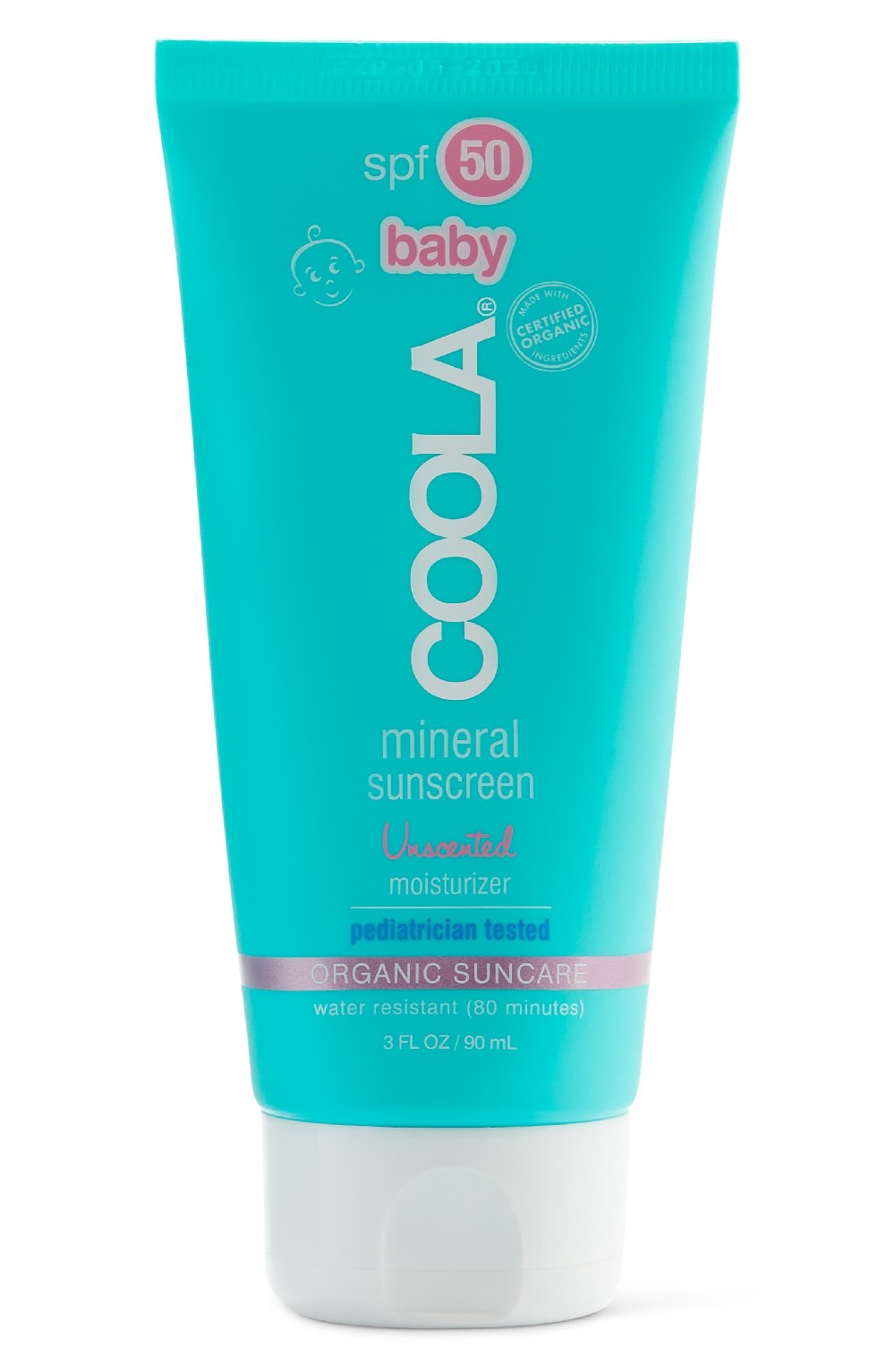 COOLA Baby Mineral Sunscreen Moisturizer SPF 50
SGD 65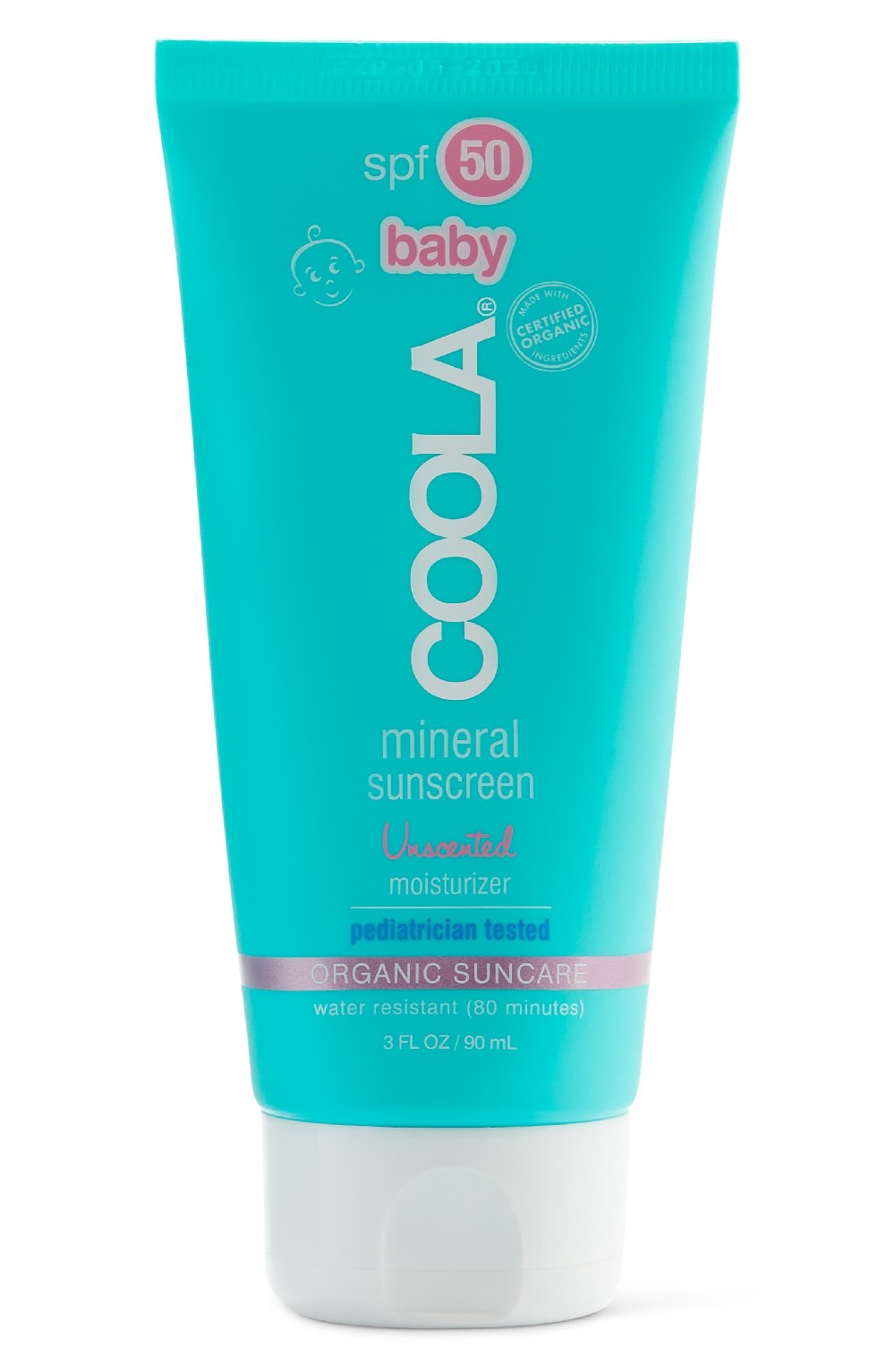 Safeguard your little one with COOLA's 100% natural shield against harmful rays. Tailored for the delicate skin of babies, this mineral SPF50 contains zero chemicals or preservatives. For your peace of mind, this sunscreen is infused with more than 70% certified organic ingredients that actively reflects UV rays. The lightweight sunscreen is also unscented, and has ingredients to deflect and keep your worries about harmful pollutants such as dust and smog at bay.
---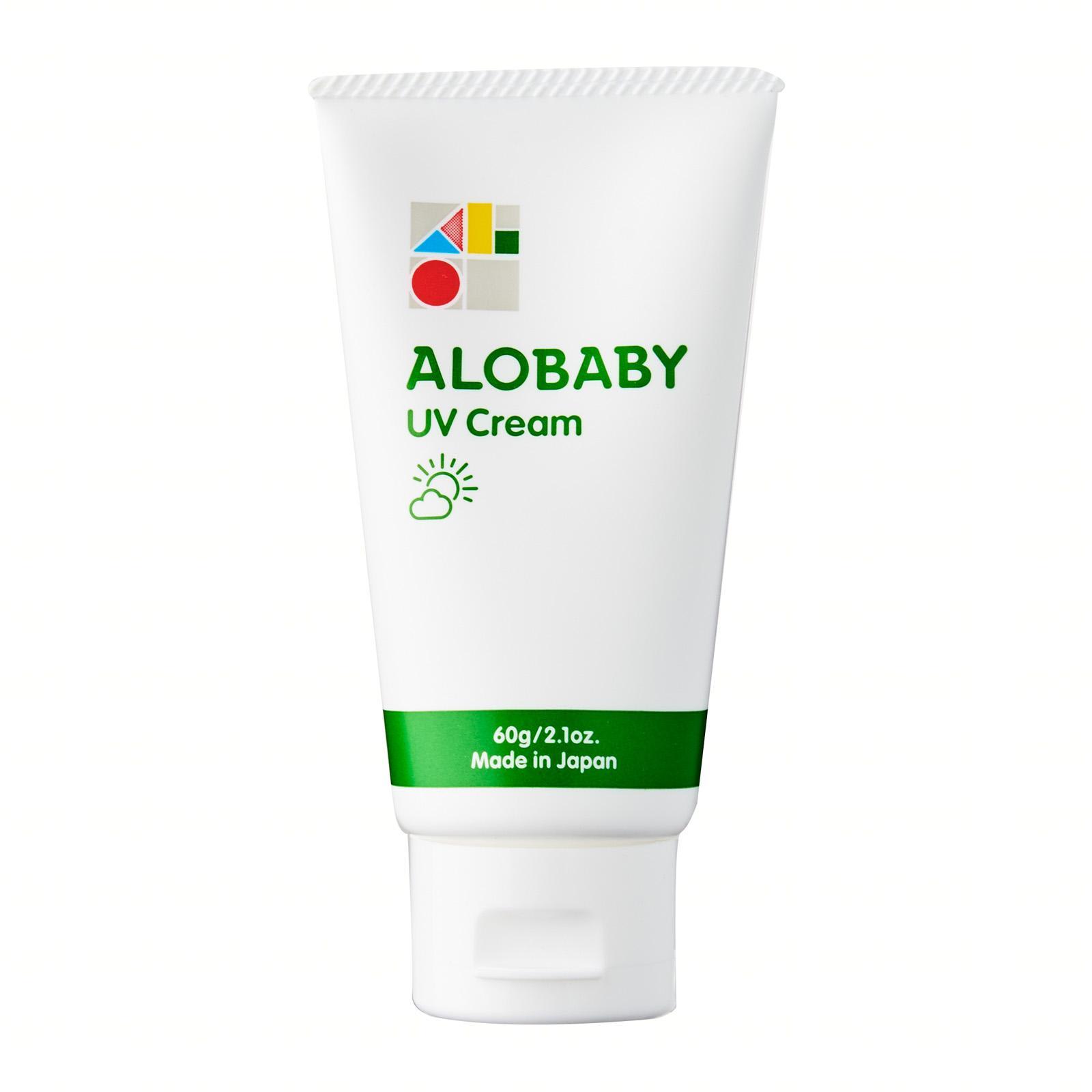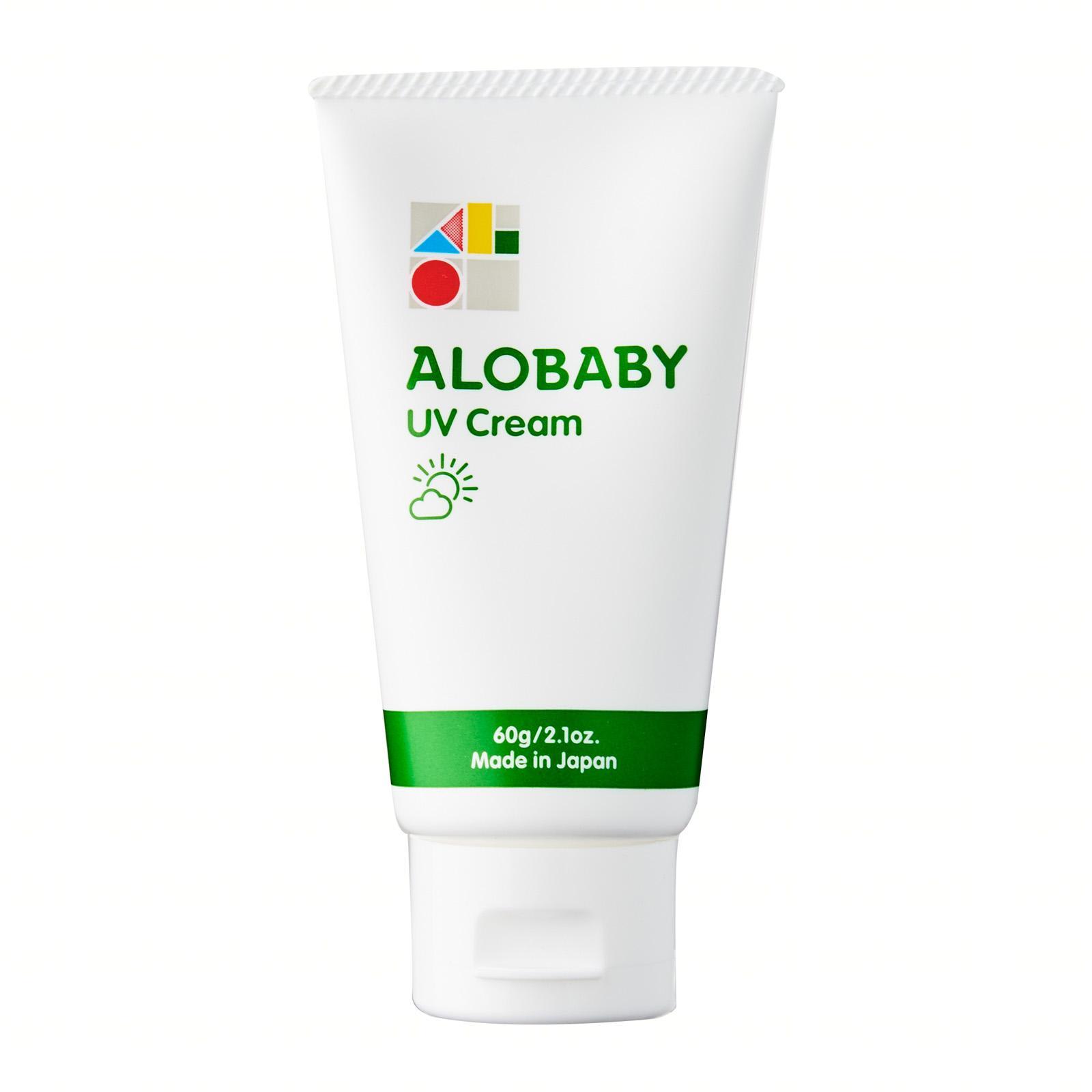 As Japan's top organic skincare brand for babies, ALOBABY is a trusted name for infant care. For safety, this UV cream is certified organic and comprises of 100% naturally derived ingredients.
ALOBABY carries a commitment to your baby's skin by preventing UV-ray-causing skin damage. Because sunscreens with higher SPF can actually cause more skin irritation for sensitive skins, thus, this sunscreen provides a minimum SPF15 coverage which strikes the perfect balance of sun protection and skin-friendliness.
---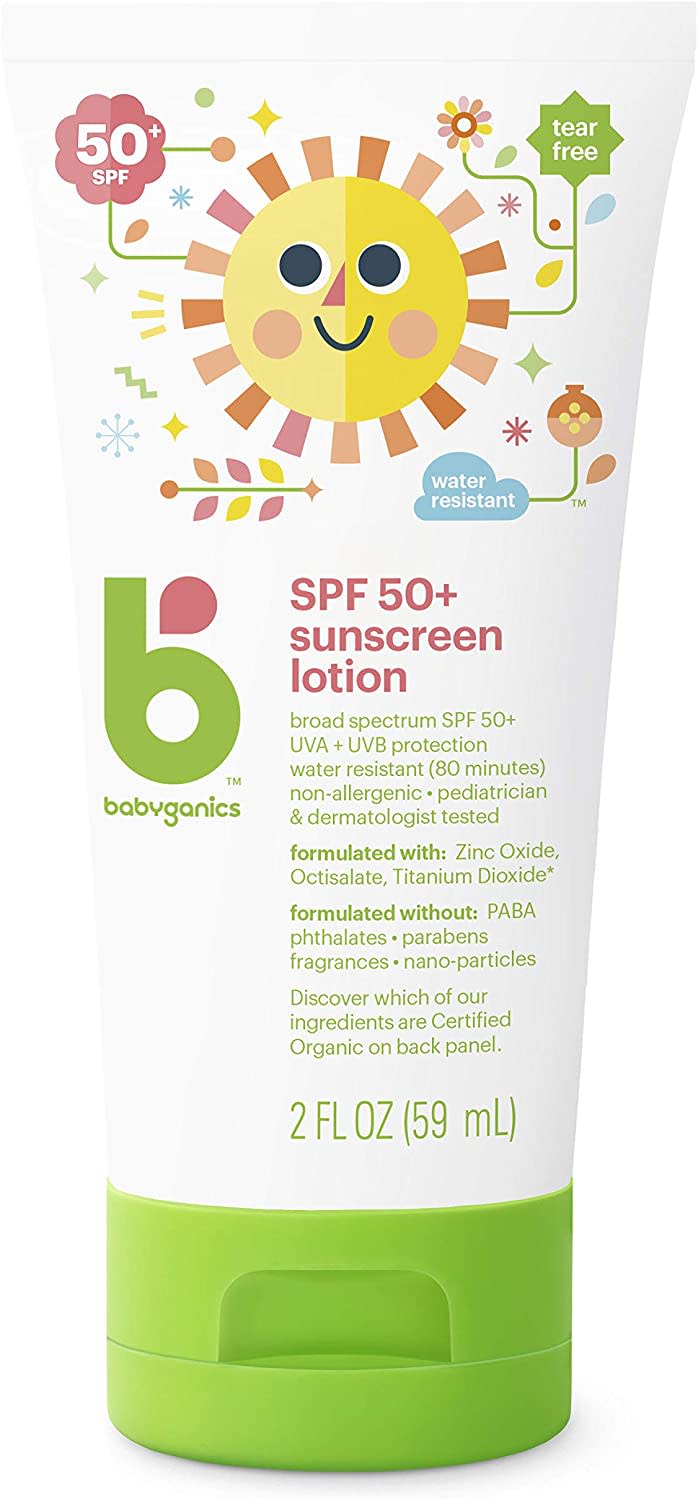 Babyganics Cover Up Baby Sunscreen SPF 50
SGD 13.9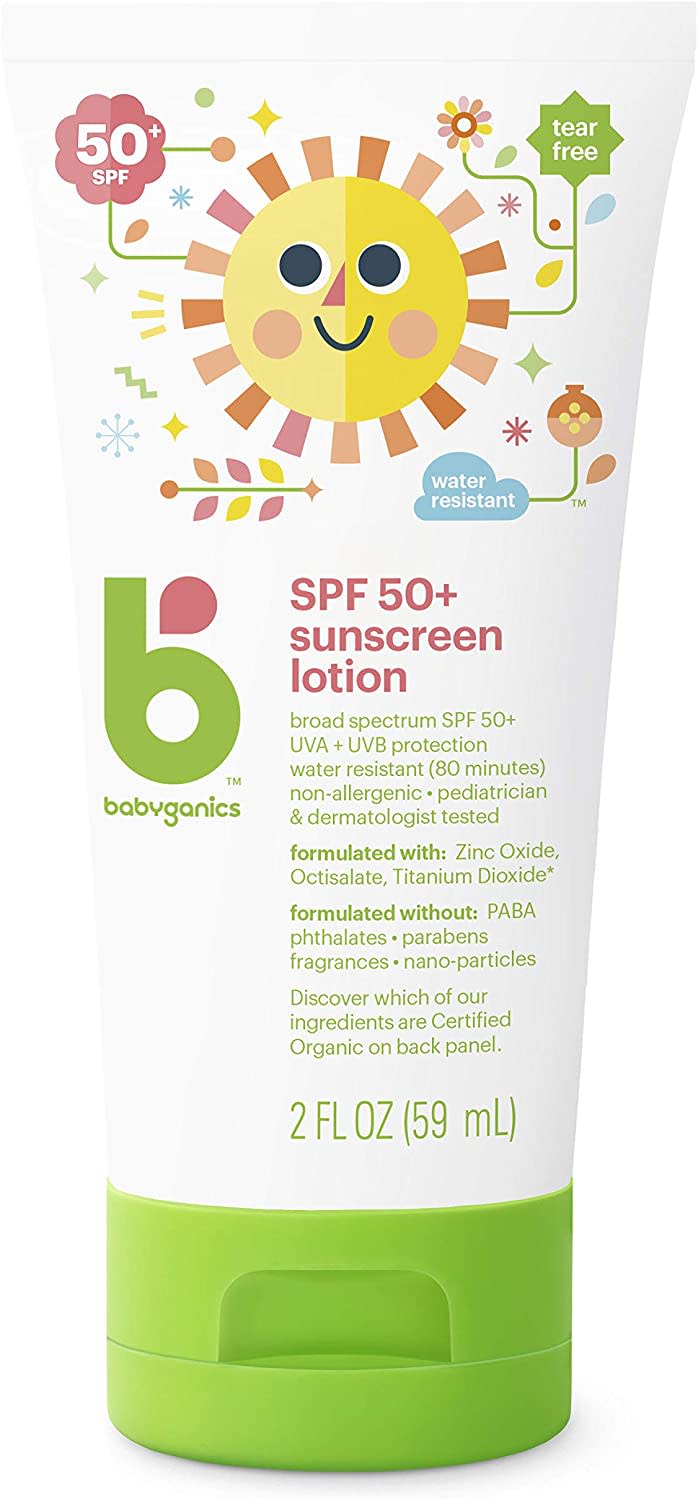 Babyganics is a common household name for many parents and to-be parents. This rings true even for baby sunscreens. Babyganics Cover Up Baby Sunscreen is a paediatrician and dermatologist tested product, giving most parents peace of mind when they coat their little ones for a day trip outside. The non-allergenic sunscreen provides strong protection while moisturizing your baby's skin too.
---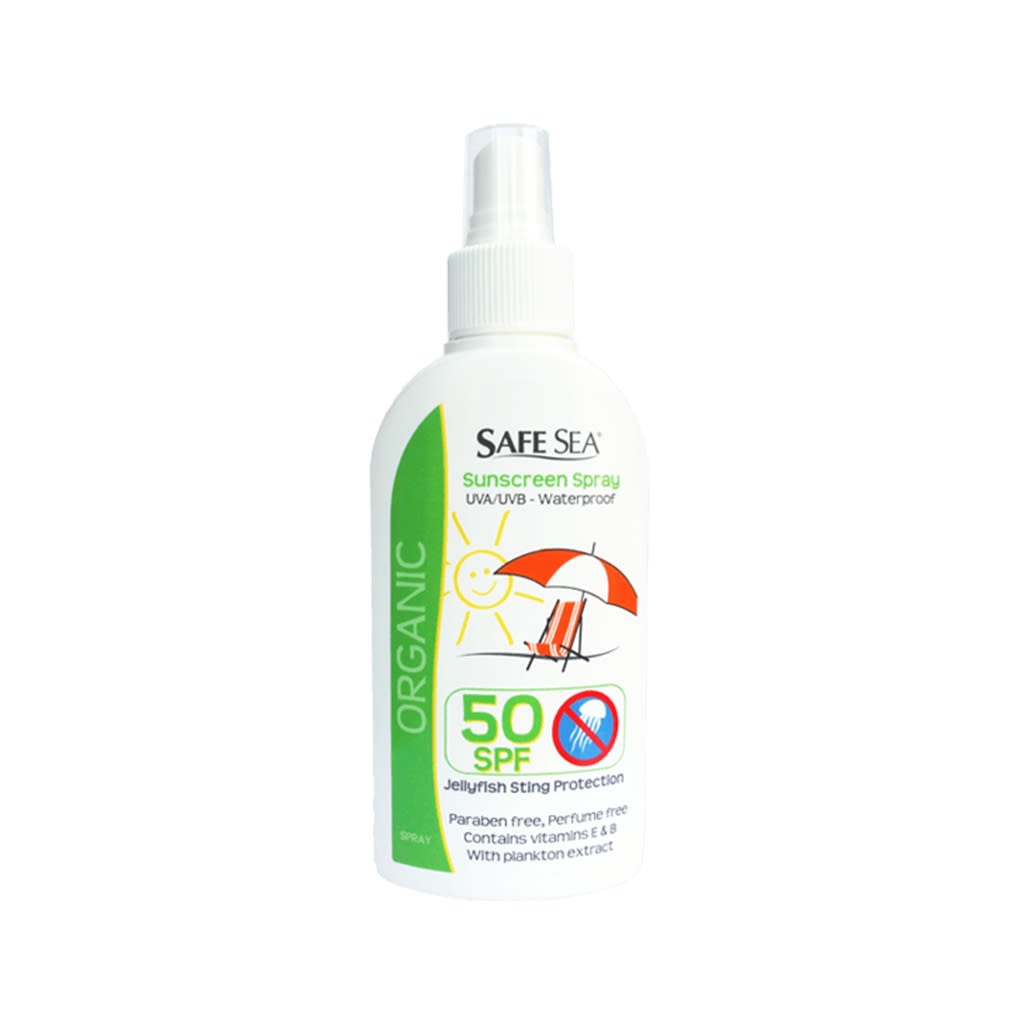 Safe Sea Organic Sunscreen Spray SPF 50
SGD 24.90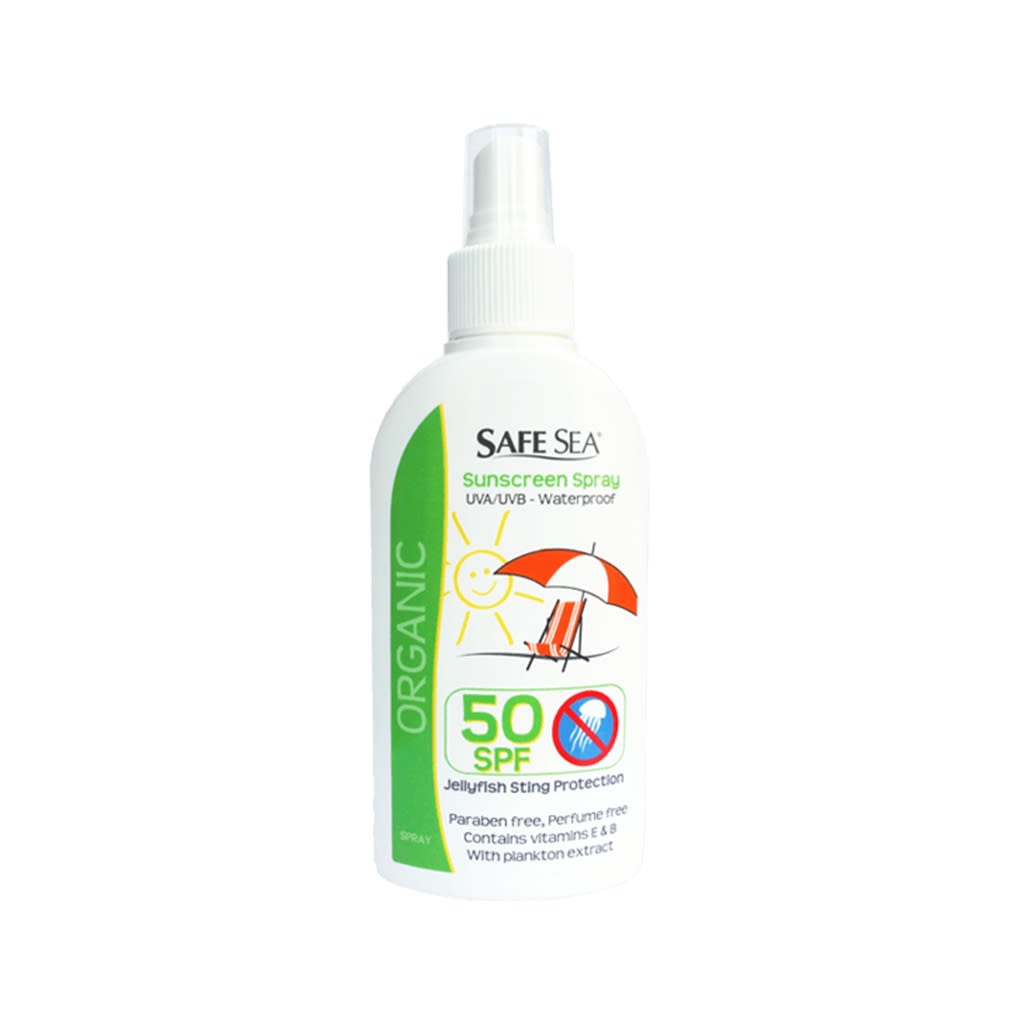 Planning your baby's first trip to the beach? Safe Sea Organic Sunscreen Spray has got you covered. Free from unnecessary paraben and perfumes, this waterproof sunscreen also doubles up as jellyfish protection. Filled with enriching Vitamin B & E, Safe Sea is a quick alternative to lotions that incorporates moisturizing properties to energize your baby's skin in the sunny heat while offering convenience in application.
---
Wotnot Naturals Baby Sunscreen SPF30
SGD 25.90
Finding a sunscreen that is safe for babies with eczema has never been easier. As a supporter of the Australian Eczema Association, Wotnot Naturals Baby Sunscreen is an all-natural protective lotion that shields your baby from harmful rays. Incorporating aloe vera and skin-nourishing shea butter, this sunscreen uses zinc oxide to provide your baby broad-spectrum skin protection.
---
Disclaimer: The pricing shown is just a good indication of how much these products are worth. The prices could change based on the e-commerce promotions that are going on. If some of the products are not available, do email us at [email protected] Thank you!