With more brick and mortars extending their business online, prices do get more attractive as brands and sites fight for your sale. From time to time, Lazada and Shopee promo codes are abundant no matter what festive season Singapore is in. And thanks to that, we may end up buying (and spending) more than we should.
Therefore, having good online shopping habits is important. But where do you start?
Here are fast and easy tips to save money online whether it's for food or groceries!
Collecting coupons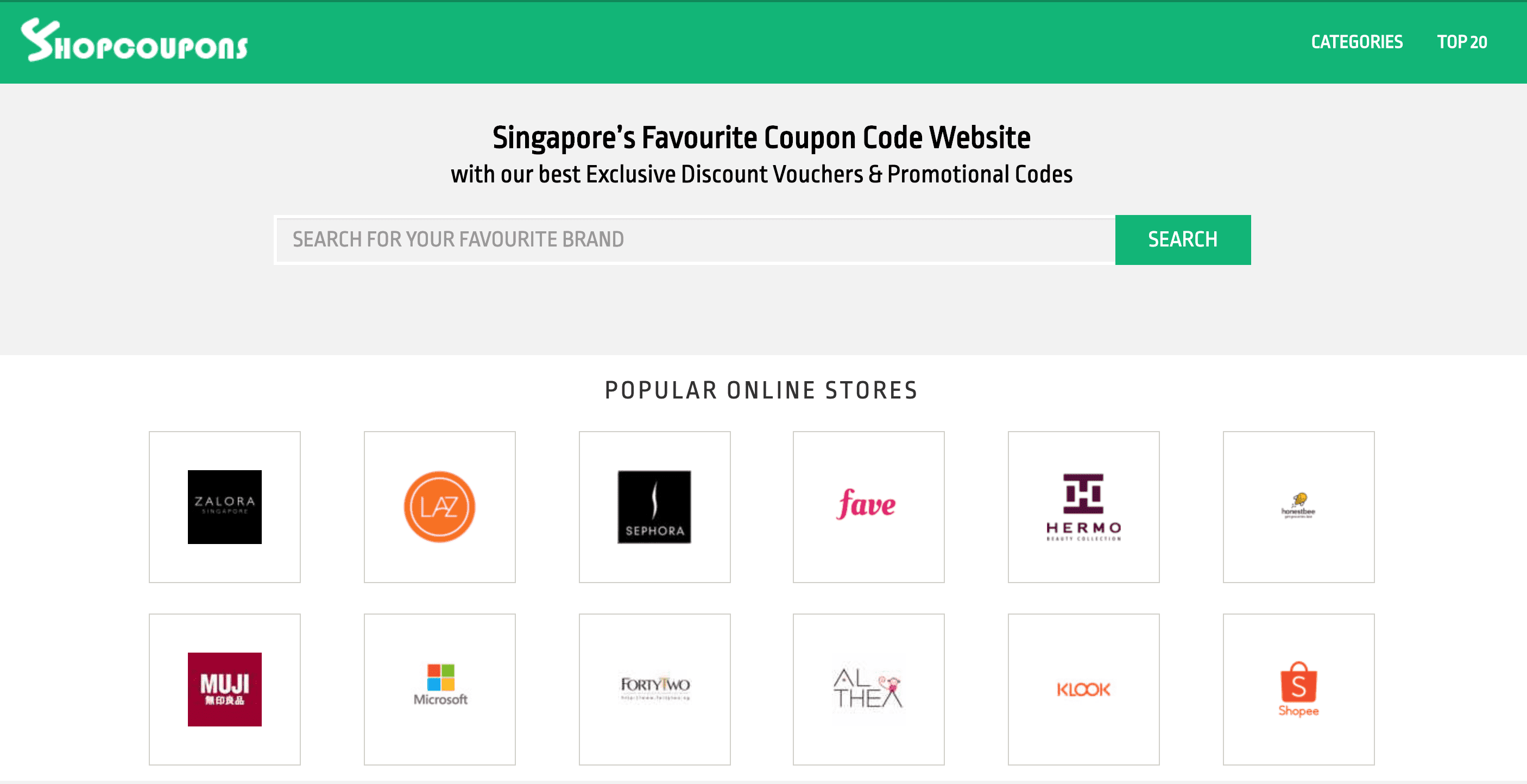 Many (if not, most) online shops are generous when it comes to giving a discount for your first purchase. After that, what happens?
a coupon that offers 50% off do exist, but they are hard to come by and usually appears only once in a blue moon annually. So instead of only waiting for a big sale that may or may not offer such a voucher, you should head to coupon sites such as ShopCoupons to check all current valid coupons.
Not only will the coupons be neatly categorised for you, but you can also see the latest or hidden coupons such as affiliate codes. Additionally, terms and conditions are displayed right away so you can narrow down the coupons quicker.
Additionally, check to see all the sweet Lazada vouchers or Shopee promo codes you can claim now.
More tips:
Make sure you check if the coupon has a 'minimum spend'. Often people fall for this by adding more to their cart, and end up spending way above their budget!

Keep tabs on more than one coupon site. This way, you make sure that no coupon codes are left unturned.

Often, coupons are limited and run out fast during big sales especially for marketplaces. So be prepared!

Be aware of discount cap as well! Sometimes, it's better to use the right coupon that gives a smaller discount and no cap, rather than a bigger discount with a price cap!

Check if your debit/credit card company is offering special coupons during sales too!
Wish-listing your items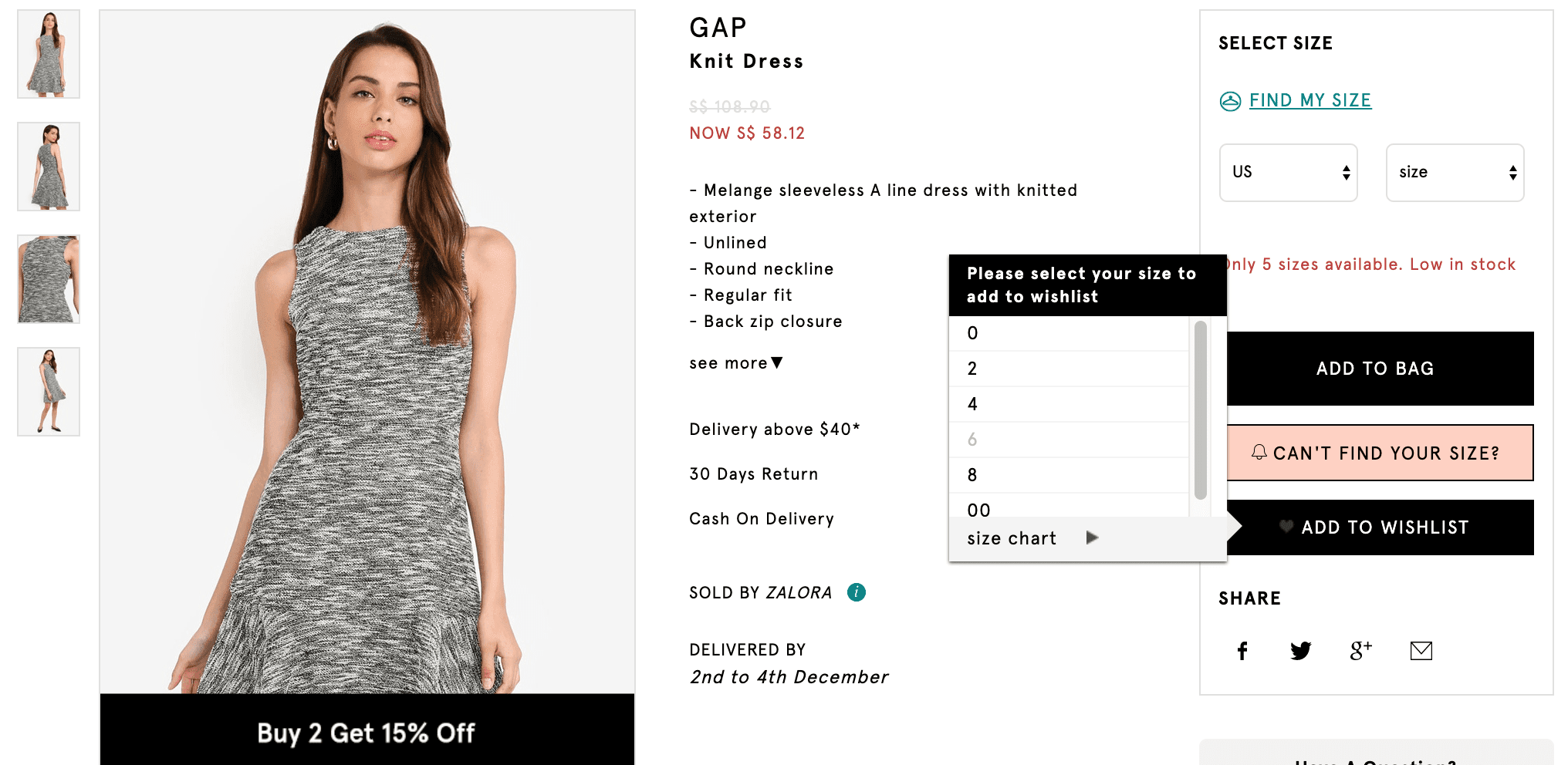 You've done your homework and decided to get that pair of Nike Air Jordans. As you hunt it down on your favourite website that sells it for 20% off but is currently sold out, you wonder if you should wait or look elsewhere.
Here's what many people may take for granted; wish-listing an item. By doing so, you actually get alerts on if it's in stock, or when it's on sale. Even if you aren't sure whether to buy an item right away, wish-listing it will alert you on price changes too. Therefore, it's definitely possible to get them at an even cheaper price.
Subscribing to a price-checker helps too! In fact, ProductNation subscribers can benefit from our price-checker feature when they add favourites to their wishlist.
More tips:
Many items get discounted when it's low in stock, so timing your purchase matters.

If you visit the purchase page of an item, they may appear as a Google or Facebook discount ad. Therefore, keep tabs on prices to avoid buying something you thought became cheaper!

With that, clear your cache, cookies as well as logging out of your Facebook/Gmail accounts to disengage activity tracking. Then view the item in incognito mode to see if the price changes.
Keep them in shopping cart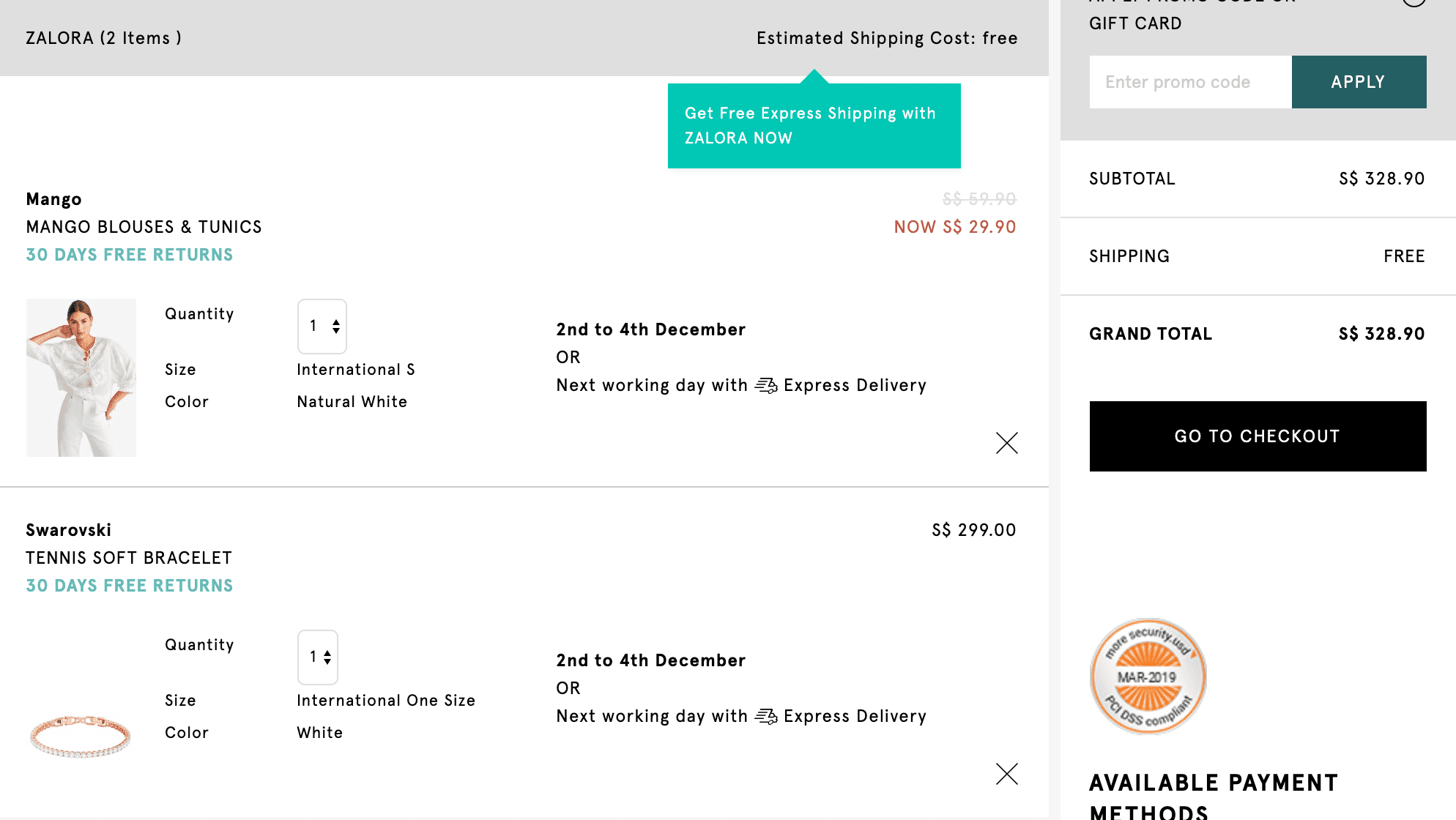 Sometimes we tend to get carried away by adding the whole store into our shopping cart. As previously mentioned, a coupon can be so great that you decide to buy even more products when you might not need them!
Instead of getting everything at one shot, why not add them all to your cart and take some time to look at the total price. Do you really need everything? Are you sure that it's the cheapest price you can get? By carefully analysing what you can get at another time may save you money as well as dispel your habit of impulse purchasing.
More tips:
Especially useful for not going over budget, try recalculating the total price if you decide to remove one or more things from your cart.

This way, you also give yourself a day or two to think about the purchase and avoid impulse purchase. As you leave them there, some sites such as Zalora may email a nice discount code to get you into purchasing the items fast.

Sometimes, the prices of products during flash sales will not reflect automatically if you had added them into the cart before the sale. It's best to bookmark or wishlist items in this case.
Read reviews & comments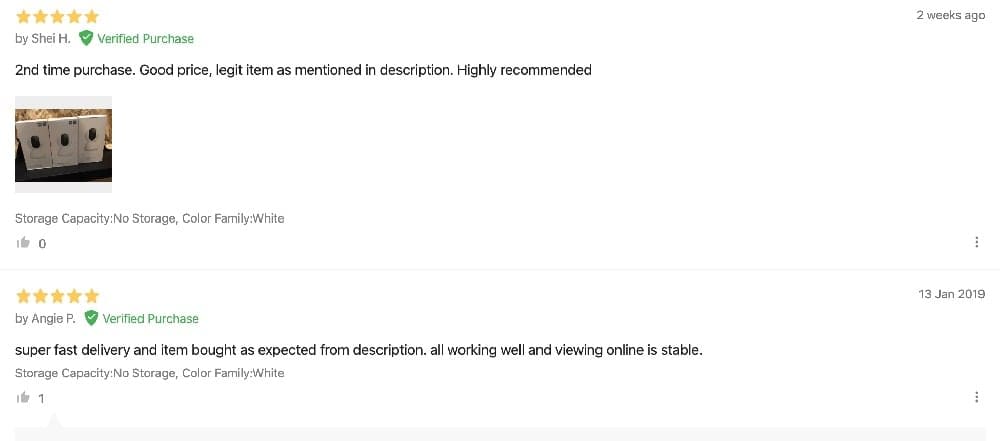 Ever thought that you've just scored a good buy, only to realise how poor the quality is after receiving it? Often, we get easily swayed into buying a product due to its price without conducting a quality check.
Even if you're okay with the quality, it doesn't always guarantee long-lasting usage. Therefore, it would cost you more to buy a replacement rather than spending once on a good quality option in the first place.
Take the time to read reviews and Google search to see if the product is legit. Also, remember to read product reviews such as here on ProductNation. It'll save you time and frustrations of dealing with a poor quality one.
More tips:
Do take note that different reviewer's usage may differ based on their way of life. Example, a dry-skin user wouldn't enjoy compact powders as much as an oily-skin user due to the product's true target audience (loose powders are better for dry skin users).

Many e-commerce sites have also allowed users to post automated reviews instead of personalised ones. Therefore, pay more attention to personalised comments, especially those with a photo of the product.
Mark your calendars (for festive sales)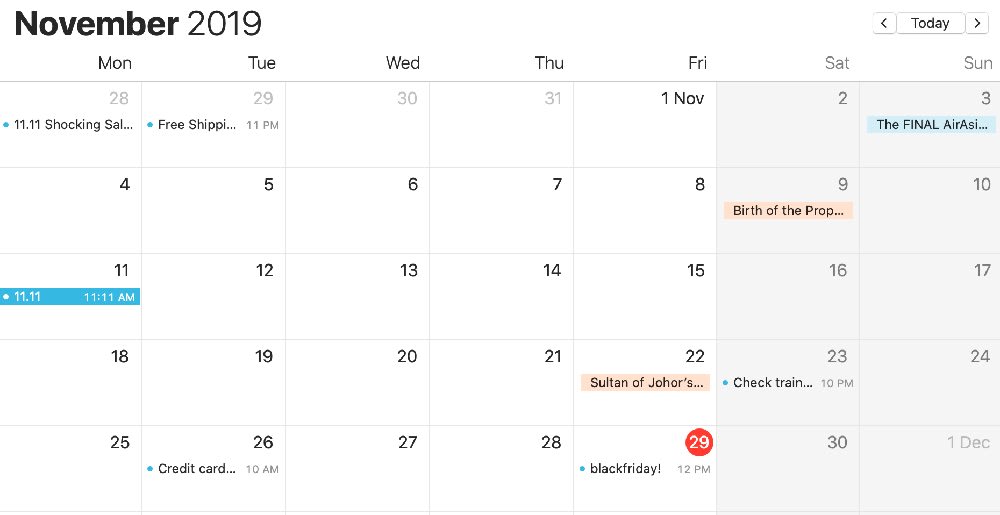 Singapore is blessed with different cultures and races, therefore inviting several festivities in a year. With this, there are many celebratory sales that offer good discounts.
Depending on the season, certain categories are more likely to get discounted such as groceries on Chinese New Year and tech items for Cyber Monday (post-black Friday sale).
By taking note on what comes next, you may get a huge discount on a product in comparison to buying it offseason.
More tips:
Coupon and review sites like

ShopCoupons

will often update on upcoming sales, so keep tabs on them too!

Giant e-commerce sites like Lazada and Shopee also do have special sales such as their birthdays as well as popular (and massive) sale traditions from overseas like Singles Day.
Apply Cashback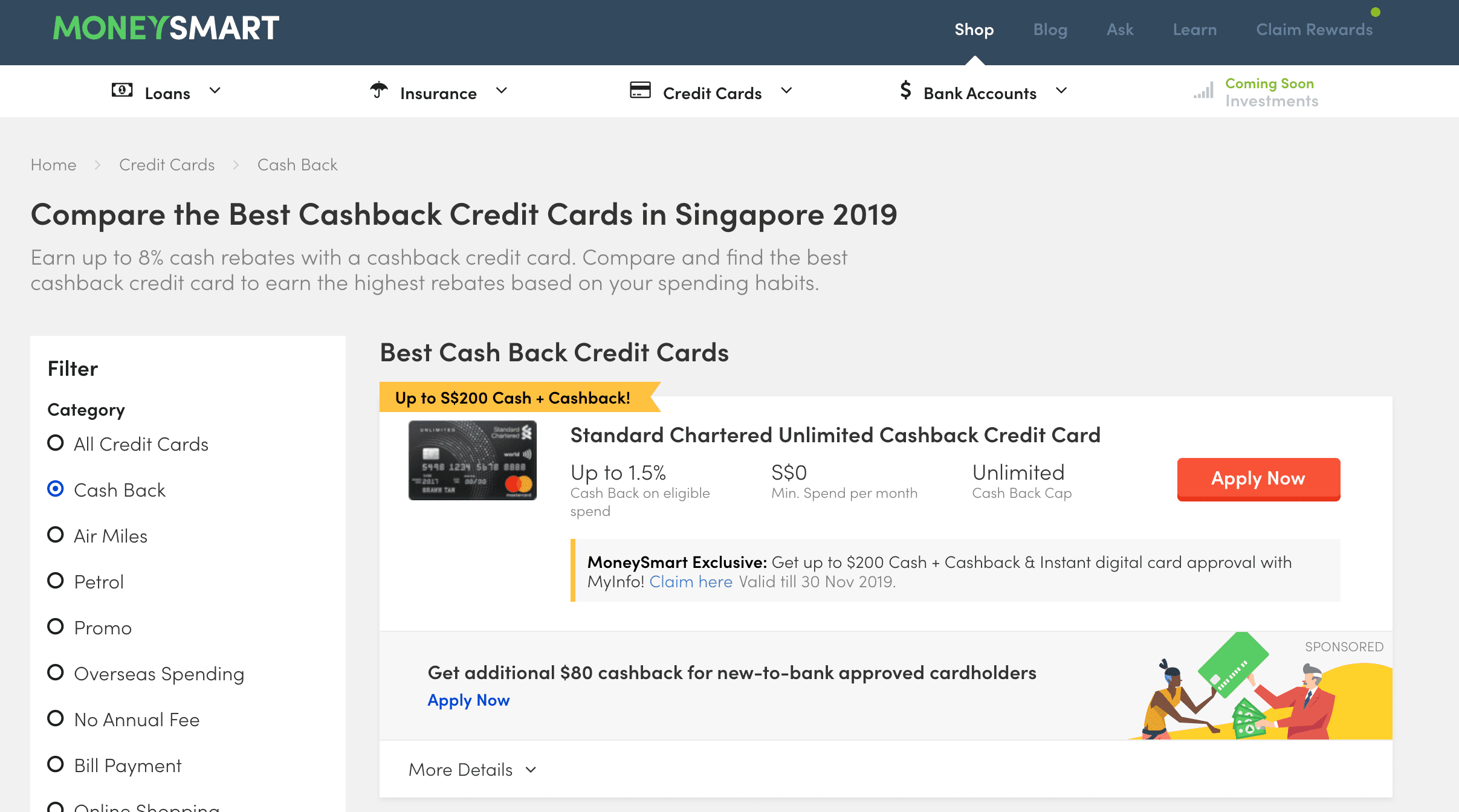 If you don't know what is cashback, it's technically incentive in the form of cash given back to the buyer after purchasing an item through a cashback service-provider. Such example would be spending a minimum on a cashback credit card in order to gain some of your spendings back.
If you don't fancy the idea of cashback credit cards, several services such as e-commerce site Shopback also offer cashback for purchases that you make. The best way to determine which one you should use is the one that suits your lifestyle the most.
More tips:
Depending on your lifestyle, feel free to use multiple services for different needs. Example, as Boost is an e-wallet, you can use it to pay for several categories from dining to public parking.

Often, different credit cards offer higher cashbacks for specific categories such as petrol and groceries. But if you can't afford several cards for different categories, go for one that has a lower cashback percentage but covers more categories.

Often, most credit cards offer sweet cashback deals on sales such as 12.12 and Christmas season, so head to your bank's online site and check before you buy!
Google shopping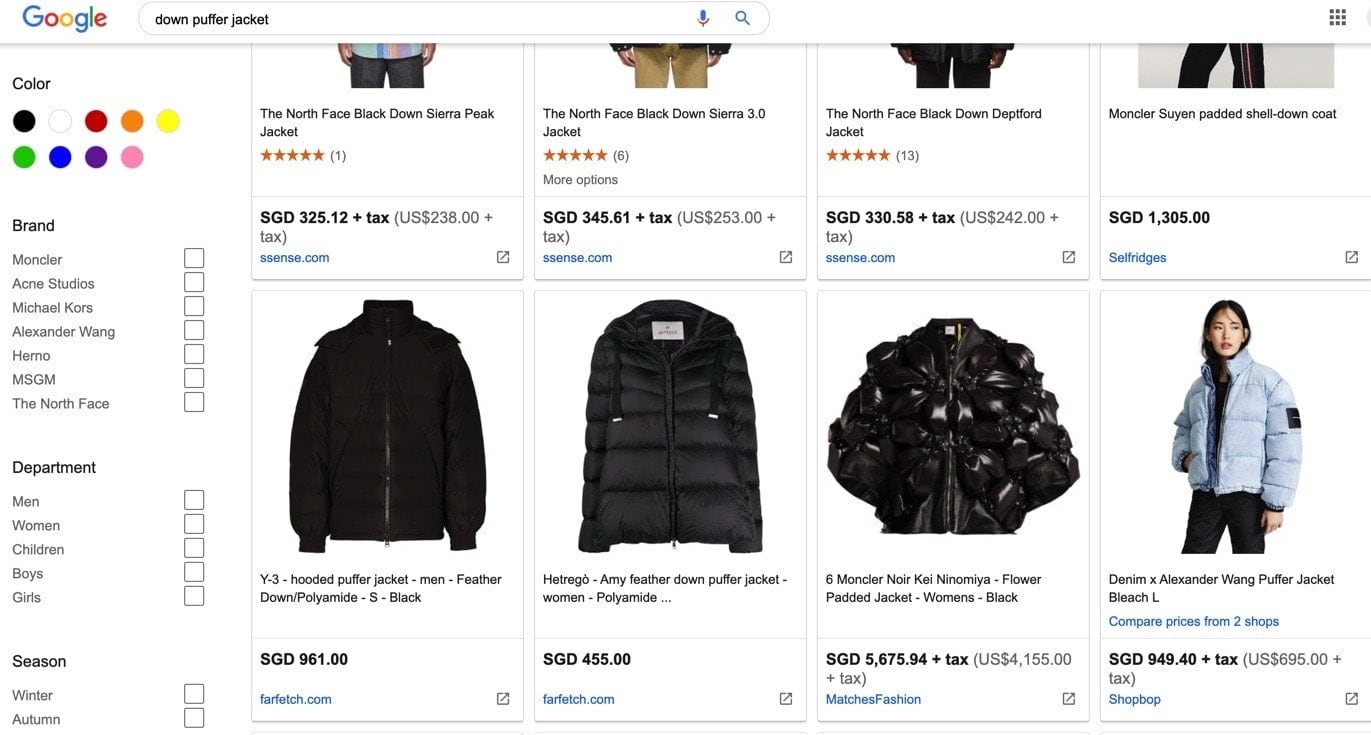 Google can do many things, and comparing prices is one of them. To do so, just click on "Shopping" when you're searching for something on Google, and the results will show different prices from different retailers (locally and globally) across the net.
More tips:
There have been several instances where prices also appear differently on several platforms although it's sold by the same merchant (example; Watsons on Shopee and Lazada). Therefore, do your research before you press "buy".
Install the shop's app on your phone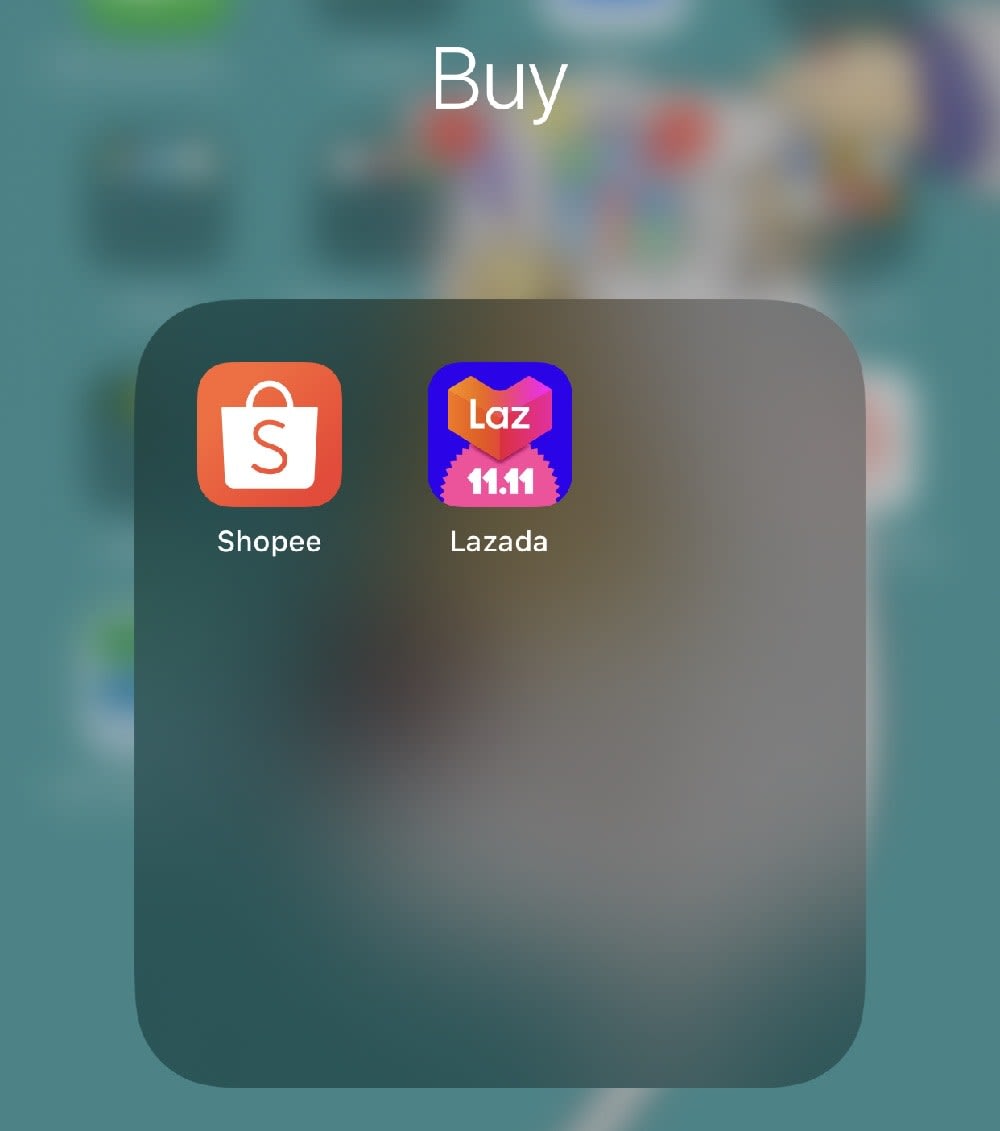 About 78% of Singaporeans are smartphone users. Hence, it's no secret why many businesses can live purely on mobile app transactions alone. Did you know that besides the convenience of shopping directly from your phone, you also get notifications on special offers?
It's common for merchants to offer a mobile-only coupon in order to retain loyal customers. So the next time you decide to shop online, check to see if a merchant would be available on any e-commerce mobile apps.
More tips:
By allowing push notification, you also get dibs on flash sales which may happen for only a few hours. This way, you don't need to regularly check in on a site for the latest sale.
Buy from the same merchant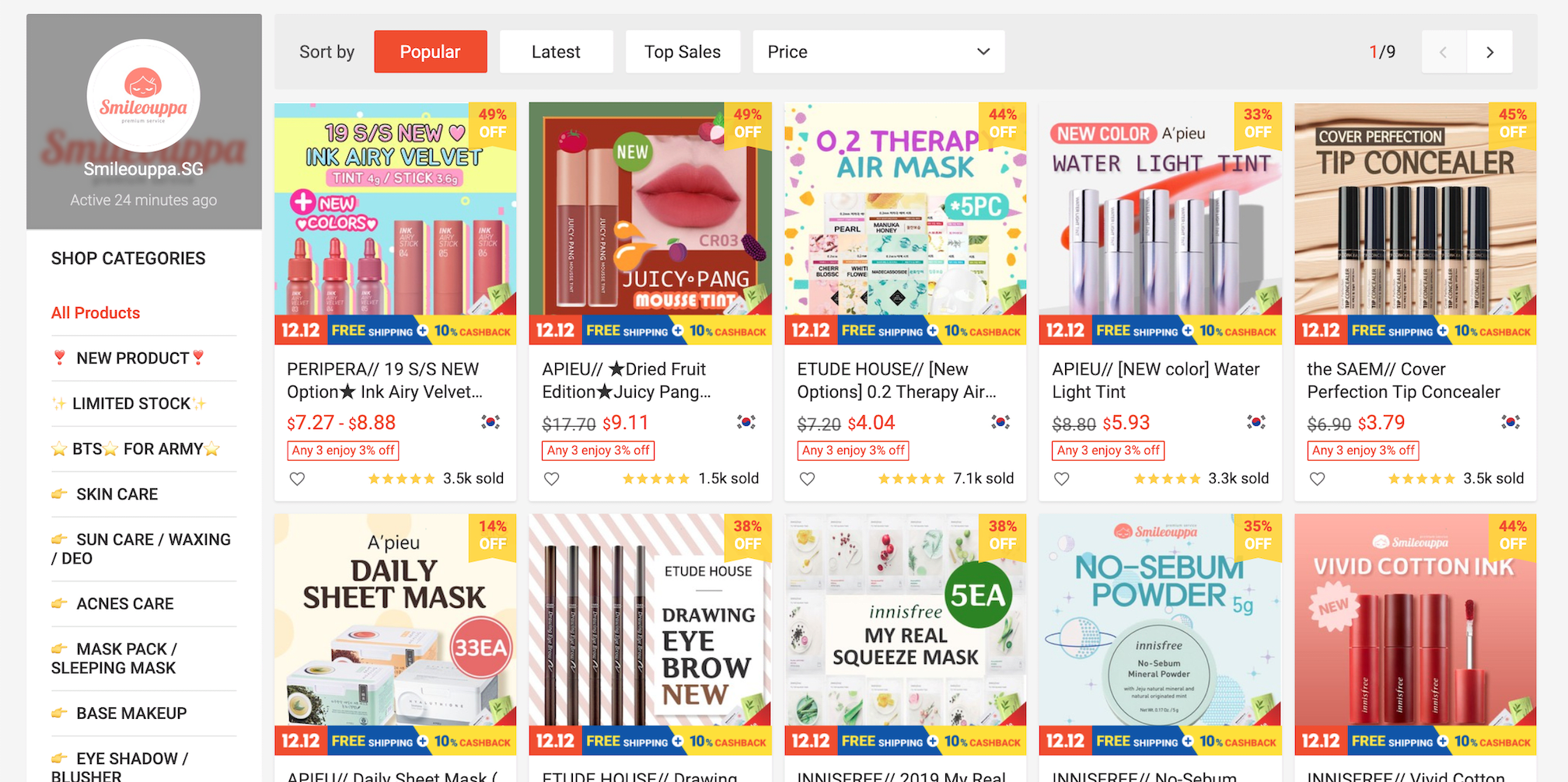 If you haven't noticed, many merchants on e-commerce platforms do give out bigger discounts when you buy more items from them! You're often entitled to big discounts or even promo sets, which is quite convenient as your items will ship out and arrive on the same day.
More tips:
Many merchants also carry several brands at once, which can earn you a bigger discount and better deals if you're planning to shop for different brands.
Buy from a trusted seller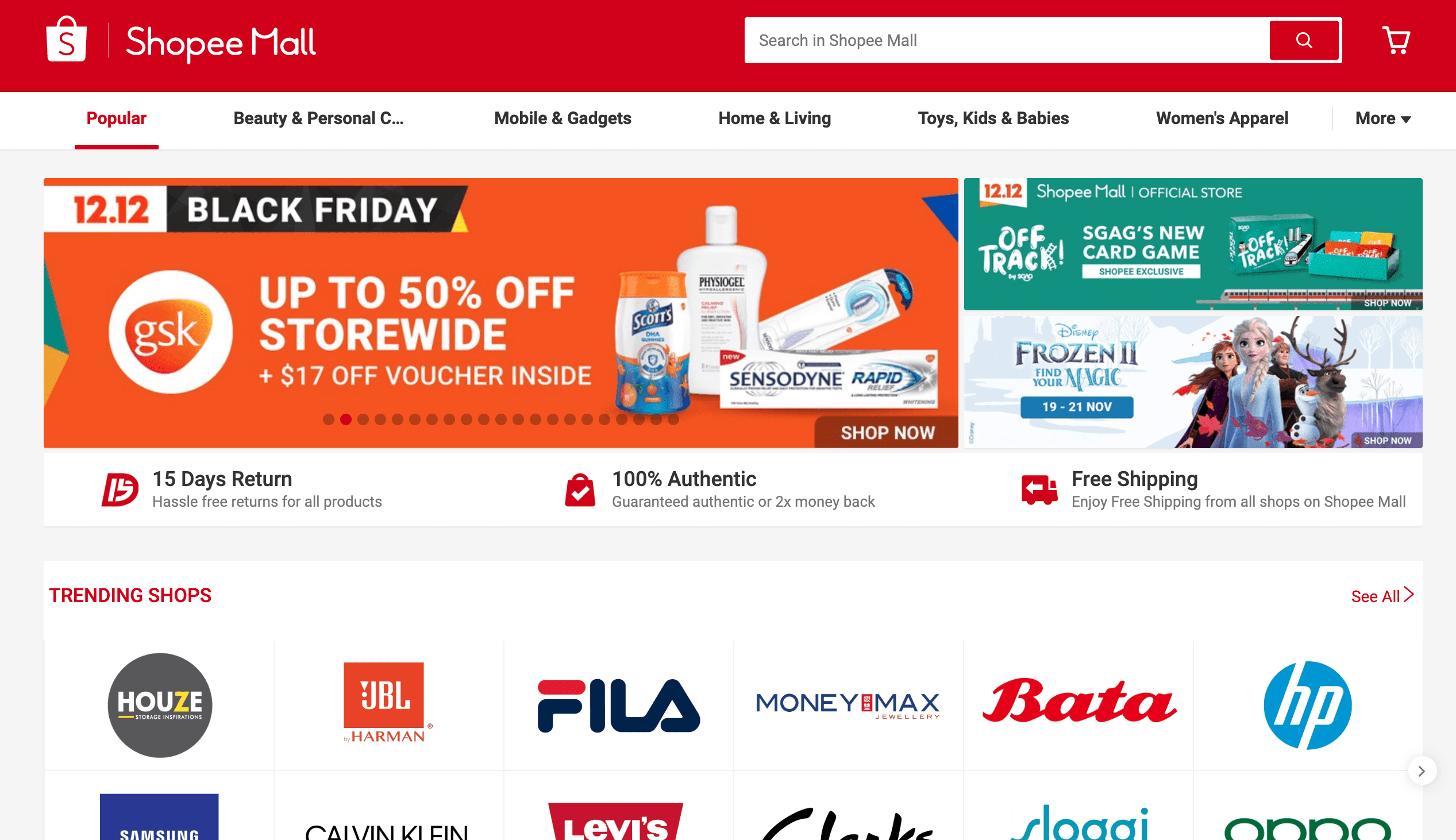 You've probably read countless stories on how people have gotten their purchases that look NOTHING like the products advertised. Not only do you feel cheated, but have literally wasted money due to these scams.
If the item is too good to be true, then it's best to avoid it unless it's from a merchant that you've shopped with often.
More tips:
Pay equal attention to the seller's store age and ratings too. Sometimes a product might be good, but shipping may be an issue from the merchant's end.

When in doubt, you can drop the merchants a message regarding their products, and analyse how you're treated as a customer. Valid merchants are eager to gain loyal customers and are likely to provide good shopping experience before and after-sales. This is also a form of quality check to show how genuine and serious the merchant is.

Unfortunately, sometimes counterfeits are still sold by genuine, good sellers, so be sure to check for verification.