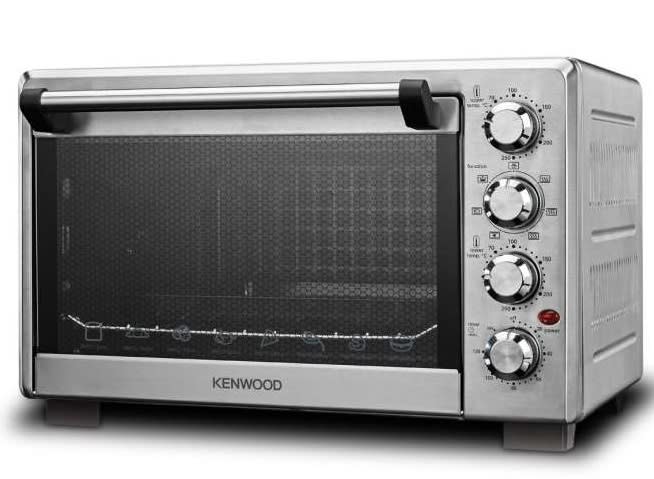 Kenwood
Kenwood Electric Oven MOM880BS
Kenwood
Kenwood Electric Oven MOM880BS
Summary
add_circle
Dual temperature system
add_circle
Good temperature range (100-250 deg.c)
add_circle
Large capacity in a compact body
remove_circle
Cannot choose heat direction
Summary
Electric convection ovens like the Kenwood MOM880BS are known to be more consistent with the temperature as compared to gas ovens. This model in specific, has a 32L capacity and a full stainless steel body. It is multifunctional and includes both a grill rotisserie & a convection oven to serve your cooking needs, whether roasting poultry or baking cakes. Additionally, the convection fan ensures that the air circulation creates an even temperature throughout internally – ensuring that all your food is always well and evenly cooked.
Kenwood MOM880BS specifications:
Size (cm): 31.9H x 40.9W x 50.8D
Wattage: 1800W
Weight: 6.4kg
This electric oven also comes supplied with an enamel tray, rack, slide-in dish, and rack/dish handle. It has a slide out crumb tray so that you can safely and conveniently remove any crumbs, and its cavity is designed to be non-stick so that all food debris can always be easily cleaned out.
Articles