Every breastfeeding mother's lifestyle and needs are different, so certain electric breast pumps may be better suited for them. Before you get one, there are a few things to consider. What will be the frequency of use? The size of your breast? How about the amount of milk you need to provide and store?
There's also the price, quality, efficiency and the size of the product to think about. All in all, you'll need the most convenient and comfortable one for you. Example, for daily usage, a double electric pump is the best to save time, but for pumping occasionally, single electric pumps will do the job.
To help you save time researching, here's a list of the best electric breast pumps in the market today. Nevertheless, advice from a lactation consultant is still a must.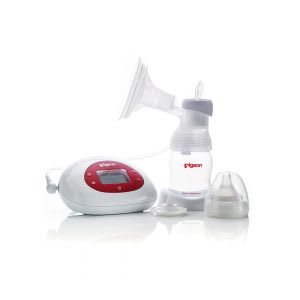 Pigeon - Electric Breast Pump Pro
SGD 269.00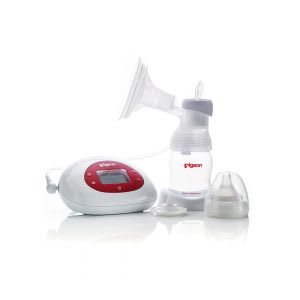 Pigeon Electric Breast Pump Pro is known for its customizable pumping style with 7 adjustable suction levels and 4 adjustable suction speed available. It also has a Comfort ProperFit Flange feature that provides a comfortable fit for optimal suction and better efficiency. The 2 Phase Technology Stimulation and Expression modes help initiate and maximise milk flow.
For consideration, the use of breast shells and nipple shields may also be recommended by doctors and lactation experts for moms who struggle with flat or inverted nipples.
---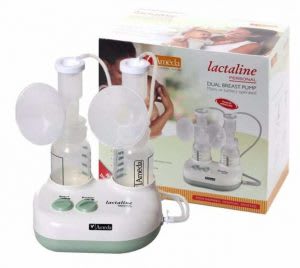 Ameda Purely Yours Lactaline Dual Breast Pump
SGD 299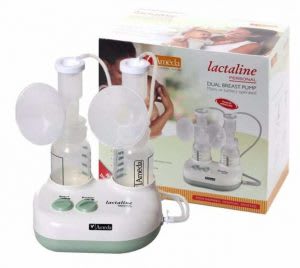 Ameda has the world's only breast pump with a proven airlock protection barrier to keep your freshly pumped milk free from bacteria or viruses. Aside from its BPA Free and DEHP free feature, this product wins every mom's heart when it comes to adjustability, comfort, and performance.
The best thing about this product is its 32 combinations of custom control settings which allows you the freedom to customise the speed and suction power for maximum milk flow and comfort. Worried about flange fitting? Ameda CustomFit Flange System is designed to give mothers the option of seven flange sizes for the greatest comfort and maximum milk flow.
---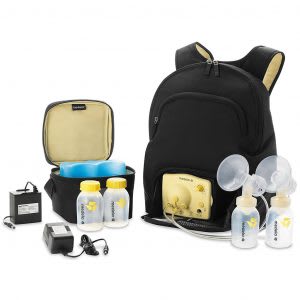 Medela Pump In Style Advanced Breast Pump
SGD 369.9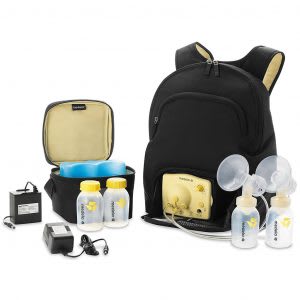 Medela Pump in Style's two-phase expression technology with one-touch let-down button is designed to make breastfeeding easier. With this breast pump, moms can now deliver an amazing amount of milk for their baby even when they are not around.
Organising is made easy. The pump is built-into a microfiber backpack. Inside, you can fit the included set of 5-oz Medela milk bottles and 24mm breast shields. There's also a removable cooler bag with ice pack, AC adapter, and battery pack that you can take anywhere.
---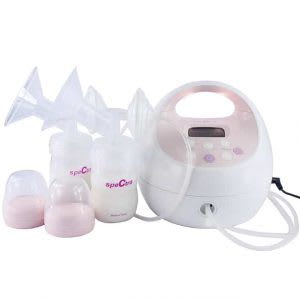 Spectra S2 Double Breast Pump
SGD 289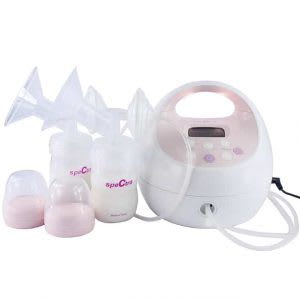 The S2 is a highly versatile pump, being able to transform from a single to a double pump. This pump is designed with many highly adjustable settings to meet the needs of first-time moms for a smoother breastfeeding experience.
S2 has a closed system for hygienic purposes, and a night light as well as a timer for an easier breast pumping session anytime. It also allows you to control the speed and pumping rhythm to suit your body's fancy.
---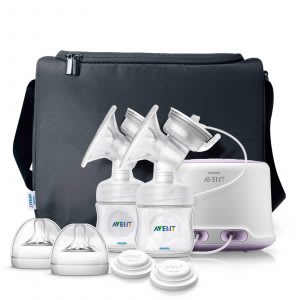 Philips AVENT Comfort Double Electric Breast Pump
SGD 399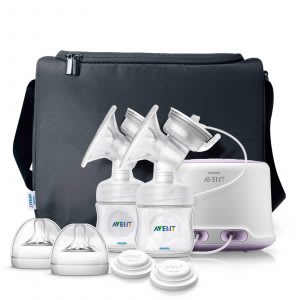 The Philips Avent Comfort Double Breast Pump is most ideal for travelling as you can pump right into the container, meaning fewer bottles to pack! Mothers can also have comfortable pumping position given its unique design. With its effective and comfortable settings, you can easily milk anywhere and anytime you want.
---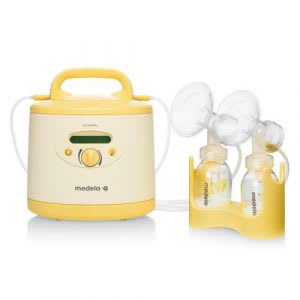 Medela Symphony Breast Pump (Hospital Grade)
SGD 2899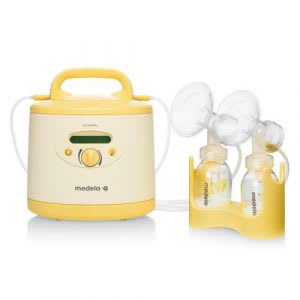 Medela Symphony Breast Pump is a hospital grade breast pump that is suitable for single or double pumping. It is designed to effectively initiate and maintain breast milk supply with its 2-Phase Expression technology. Hygiene is also a priority as the pump is made of BPA-free materials, making it easy to clean.
While it may be a pricey breast pump, this is quite an effective and comfortable pump for any busy mothers who need to feed their twins.
---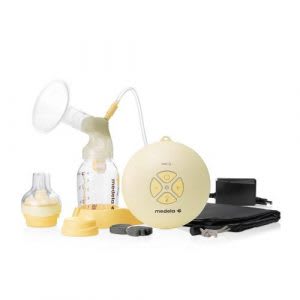 Medela Swing Single Electric Breast Pump
SGD 199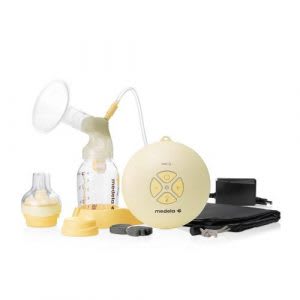 The Medela Swing Single breast pump is Medela's smallest and lightest 2-Phase pump that mimics a baby's sucking rhythm. A high quality, hospital grade, and BPA-free pump, busy mothers may only need to pump occasionally. This single electric pump is small, compact and lightweight, making it easy to set up and comfortable to use anywhere you go.
---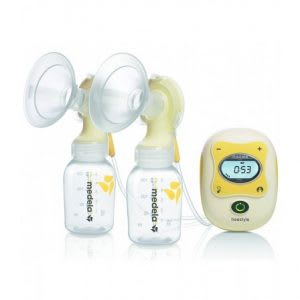 Medela Freestyle Double Electric Breast Pump
SGD 799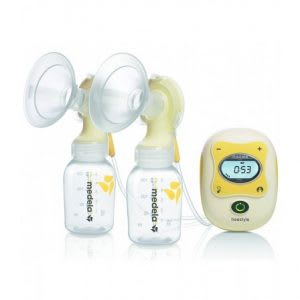 Medela Freestyle breast pump is a double electric pump with an excellent feature and performance. It is highly portable, as the pump is made rechargeable so that you can bring it anywhere.
Thanks to the adjustable vacuum settings, moms can say goodbye to sore breasts and nipples. Large breasts? The pump also comes with 2 PersonalFit breast shields which are 24mm and 27mm in size. That's not all; the pump comes with a tote bag, removable cooler bag with an icepack, and four 5oz bottles which are helpful for moms who are always on-the-go.
---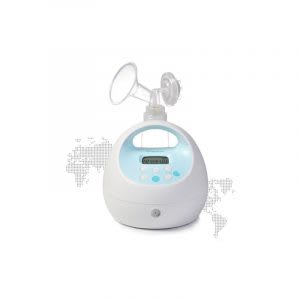 Spectra S1 Double Electric Breast Pump
SGD 497.5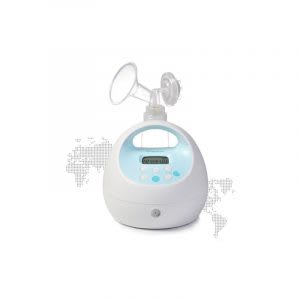 Spectra S1 Double Electric Breast Pump is a closed system, quiet pump to induce milk supply by emptying the breasts during pumping sessions. Graded for hospital use, it is designed to extract milk quickly, efficiently, and comfortably for mothers who are suffering from inadequate milk supply.
---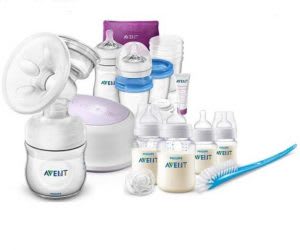 Philips Avent Single Electric Breast Pump
SGD 199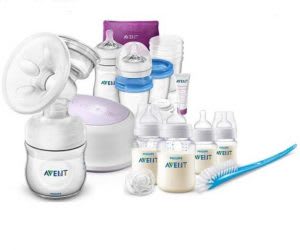 This is for those who are looking for an affordable yet effective and quality pump. The Philips Avent Single Electric Breast Pump has several features to cater to mothers. Such attributes include a gentle stimulation mode and 3 simple pumping settings.
The light and compact pump also have soft and flexible breast shield. To add, it is made of BPA-free materials with the ability to sit comfortably while pumping.
---
Disclaimer: The pricing shown is just a good indication of how much these products are worth. The prices could change based on the e-commerce promotions that are going on. If some of the products are not available, do email us at [email protected]roductnation.co. Thank you!
Like writing about great products? We're hiring! Learn how you can write for us!