Baby bouncers are a helpful alternative to nannies especially if mommies or daddies are the ones at home, looking after the little ones. At times, it can be parents needing to settle chores or tasks around the house or just wanting to take a short break to unwind and freshen up. Whatever the reason is, investing in a proper and decent baby bouncer will add value to your young one's comfort and security, leaving them calm and entertained.
Selecting a baby bouncer depends on the features you're looking for. Therefore, we have a few recommendations based on your needs to help you find the perfect match for your baby!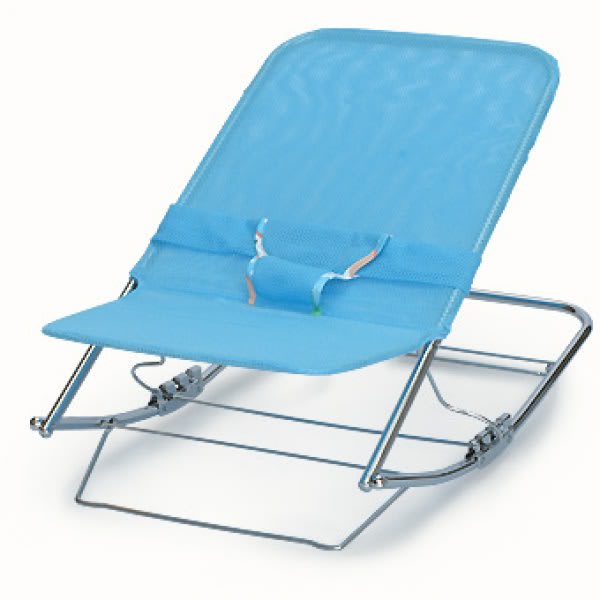 OEM Rocker chair
SGD 33.9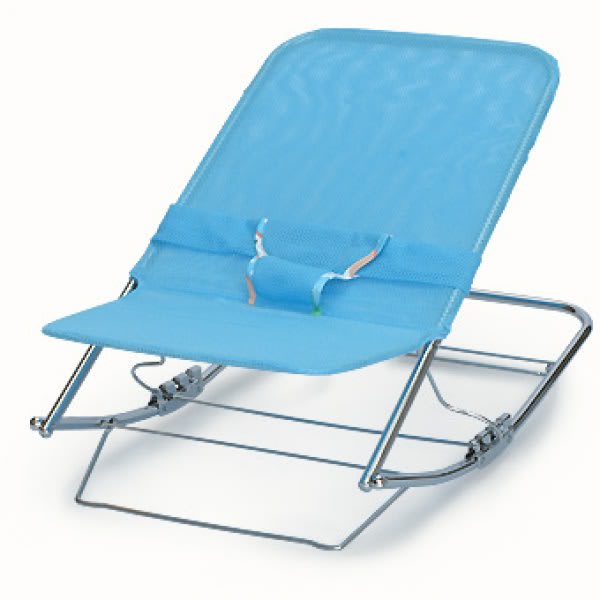 Coming in either blue or pink, this baby bouncer is a combination of comfortable and convenient! Giving your little ones the rest they deserve, mommies naturally want them close and secure. Therefore, the baby bouncer is adjustable to a rocker chair where moms and their young can be comfortable together. On top of that, it is perfect for Singapore's hot and humid weather as the breathable mesh that it is made of suits both non-aircon and air-conditioned rooms. Suitable for newborns up to 1 year of age!
---
Joie Dreamer Baby Bouncer
SGD 149
As dreamy as the name sounds, this baby bouncer comes with 2-speed soothing vibration. On top of that, it plays 5 classical lullabies and 5 nature sounds for calming and sensational effects. Well known for comfort, the seat gently rocks with a light push or when your baby moves to seek a comfortable position. The Joie Dreamer Baby Bouncer is also easily portable and secure with the SoftTouch 3 point harness for maximum peace of mind!
---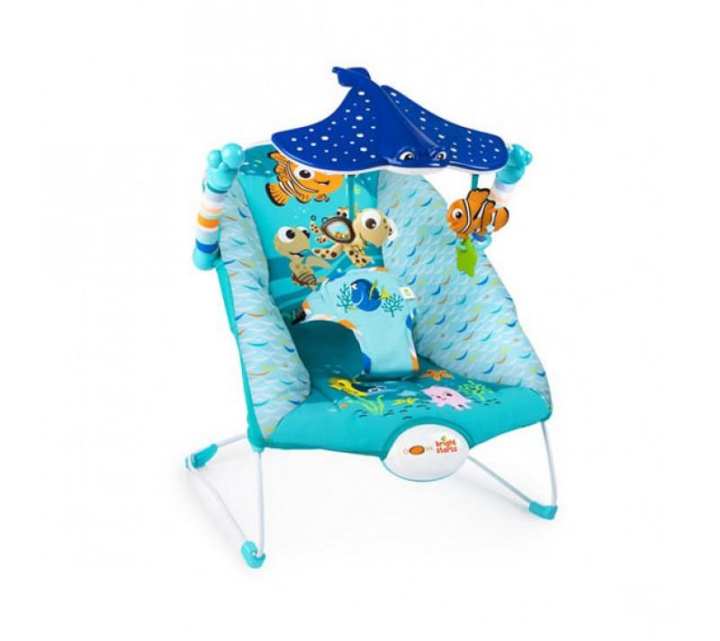 Bright Starts Disney Finding Nemo See & Swim Bouncer
SGD 129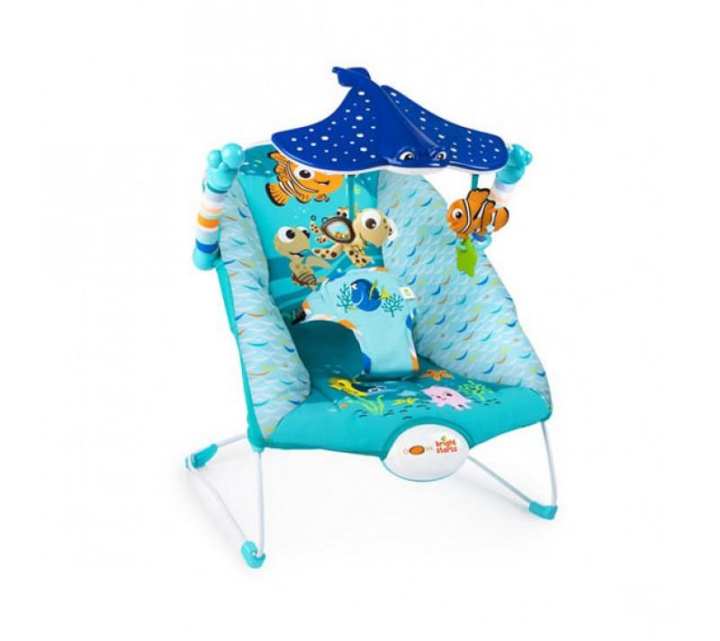 Apart from the fun and entertaining sounds this bouncer makes, the Bright Starts Disney Finding Nemo See & Swim Bouncer provides entertaining soft toys in the form of Finding Nemo characters like everybody's beloved Nemo, Mr.Ray and Squirt! Coming with a mesh seat, airflow and ventilation are good and great to keep babies cool from the scorching tropical heat. Furthermore, parents can worry less as this baby bouncer is slip-resistant and seat pads are machine washable. Perfect for busy parents!
---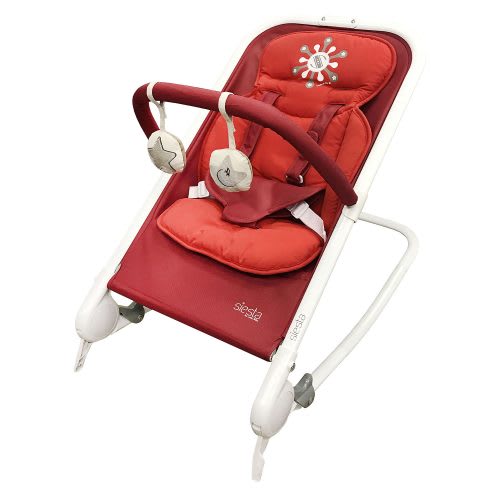 Lucky Baby® 500040 Siesta Plus™ Baby Rocker
SGD 89.9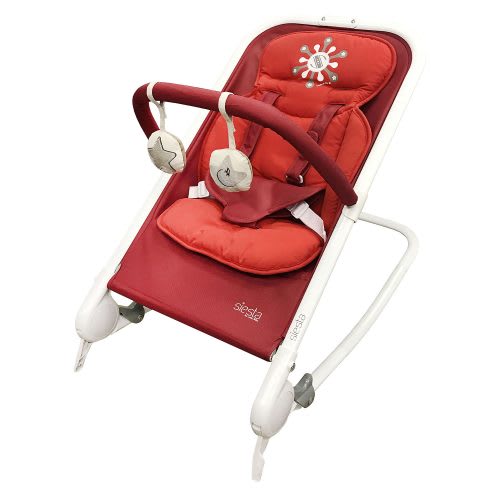 Conforming to European Safety Standards, the Lucky Baby® 500040 Siesta Plus™ Baby Rocker is the baby bouncer parents need for a comfortable and happy baby in a secured environment. With an adjustable backrest and canopy, it creates a homely and cozy environment for your little one to catch up on a good night's sleep. A plus point, seats are super comfy, assuring less sulky little ones. This also means mommies and daddies will have more energy up their sleeves for another good day of fun and games! Other features include a 3-point fully adjustable waist harness and hanging soft toys for your child's entertainment.
---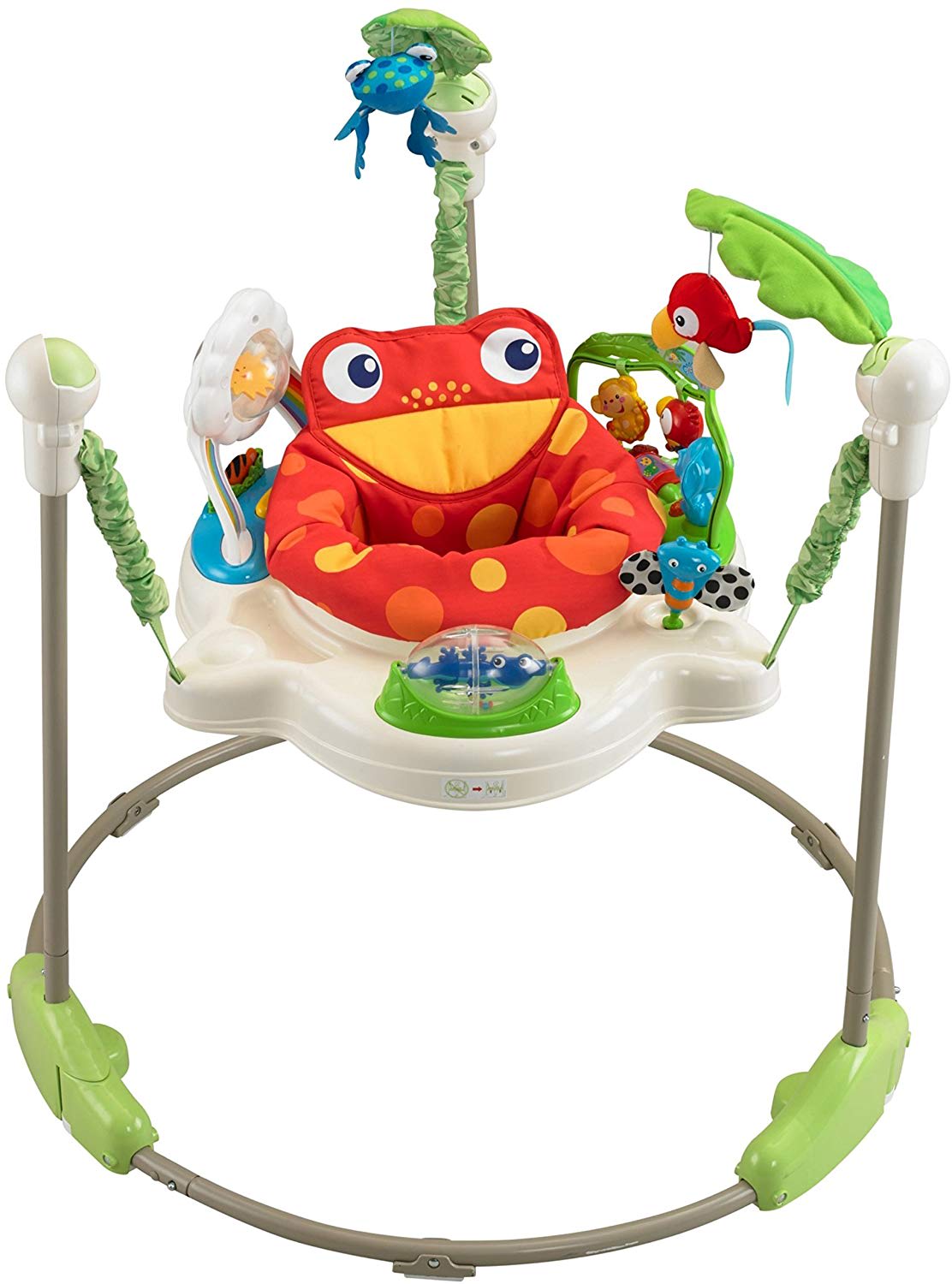 Rainforest Jumperoo Baby Jumper Walker Bouncer Activity Seat
SGD 99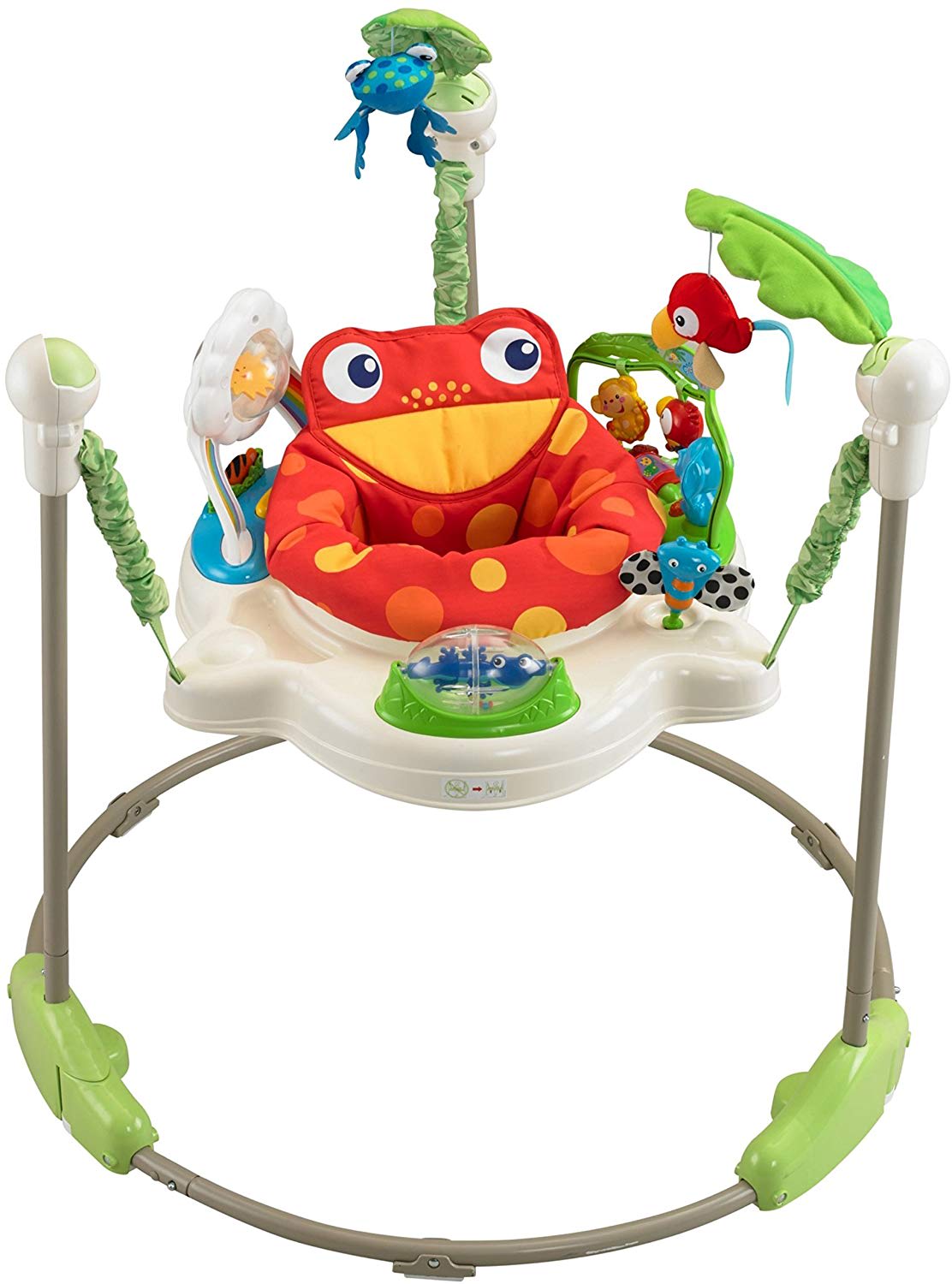 If this reminds you of the land down under, your little one will have lots of fun with the Rainforest Jumperoo Baby Jumper Walker Bouncer Activity Seat! Colourful and featuring a fun rainforest theme, your baby can jump safely in this bouncer. It rewards your young ones with activating flickering lights and rainforest music to encourage giggles and laughter. With the 360 degrees spin seat feature, this is also the time for them to wear their explorer caps and start to recognize the various hanging soft toy animals.
---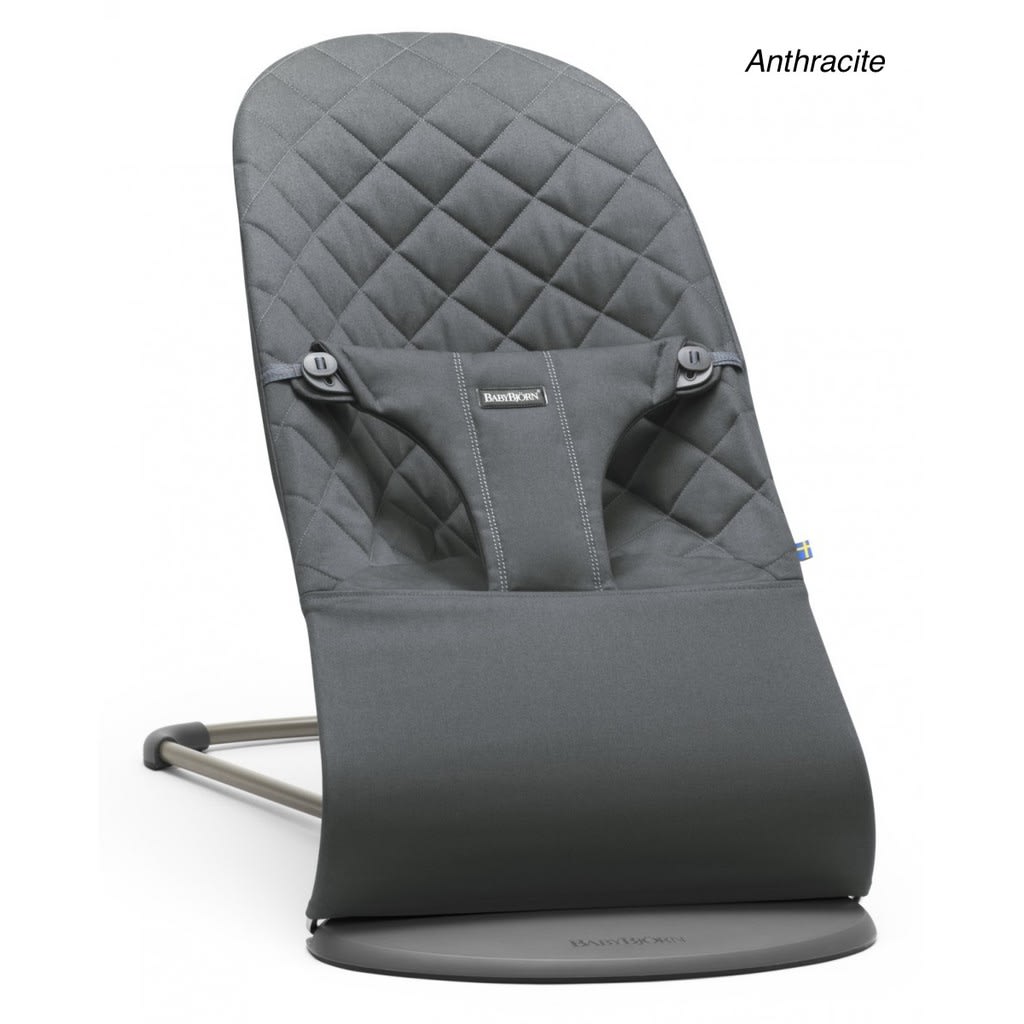 BabyBjorn Bliss Balance Bouncer (Cotton)
SGD 251.1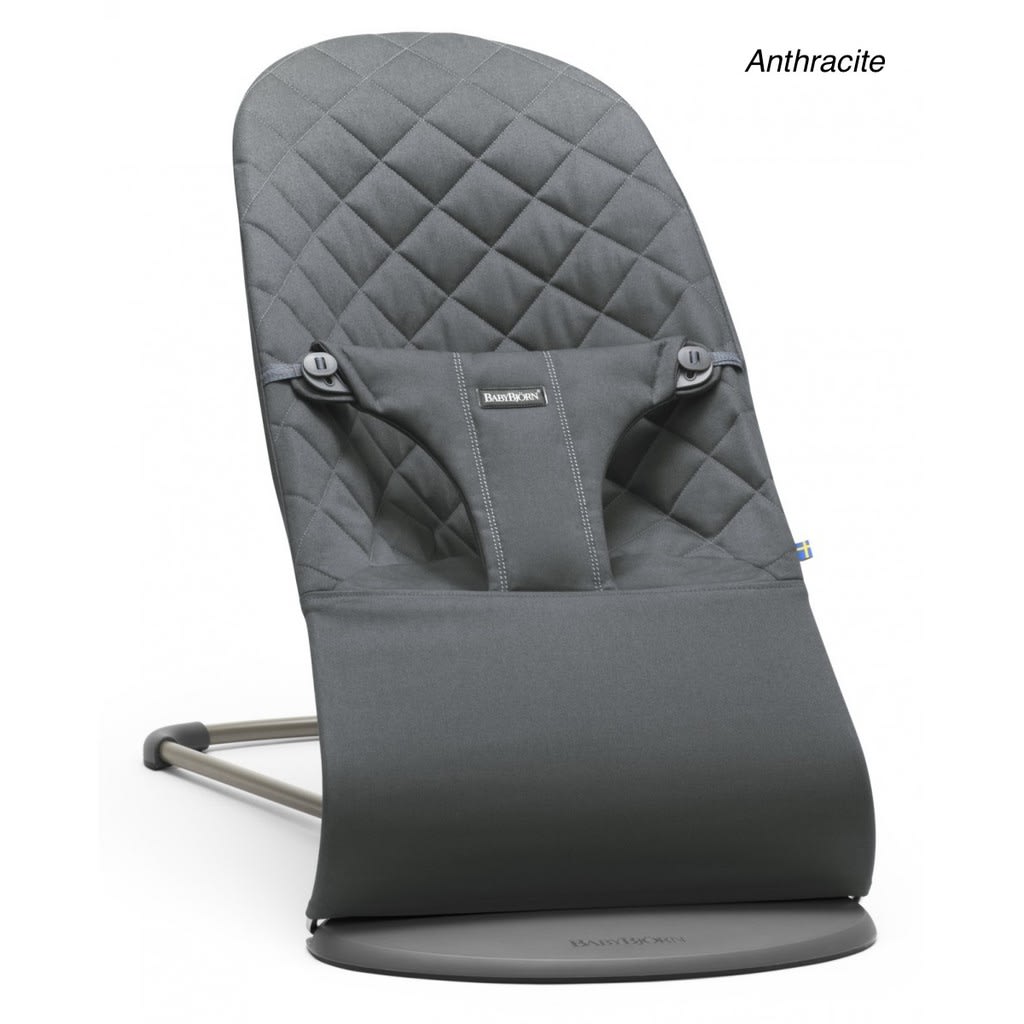 As parents, one of the things we worry about is the support system for our little ones, preferring options that ensure both comfort and safety. The BabyBjorn Bliss Balance Bouncer's fabric seat provides this desired comfort alongside detailed support which distributes your baby's weight evenly. This then ensures head, neck and back support is present while your child plays, rest and even sleep!
Made out of cotton, this baby bouncer is suitable for the warm temperatures of Singapore. What's even awesome is that the BabyBjorn Bliss Balance Bouncer converts into a chair when they can sit and walk on their own. Durability for the win!
---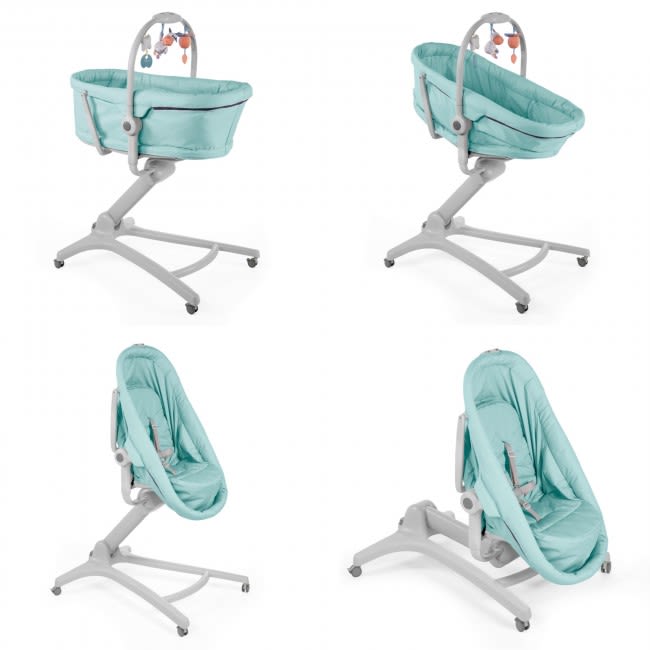 Chicco Baby Hug 4-in-1 Baby Bouncer
SGD 60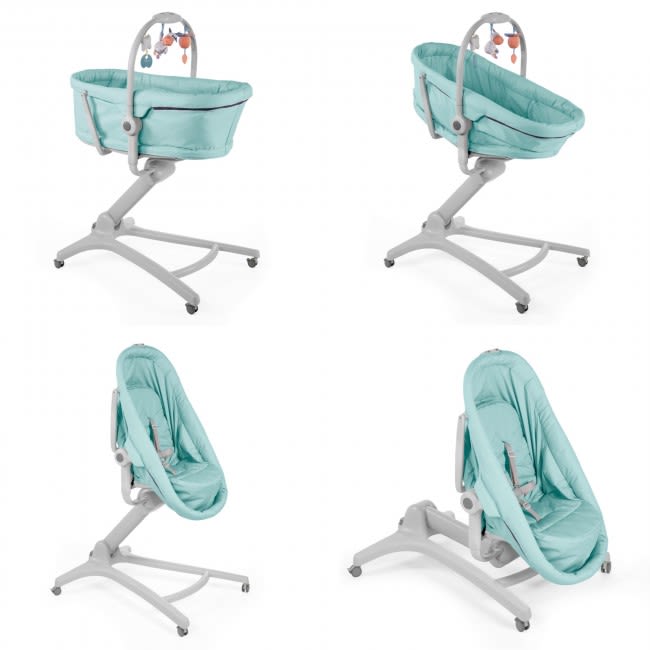 Where convenience matters, the Chicco Baby Hug 4-in-1 Baby Bouncer provides different uses depending on your little one's daily routines. While they're young, this bouncer has wheels which help young parents to move their child conveniently and smoothly around the house. It also transforms into a reclining seat where your child can play and be entertained with the music, lights and visual look of the hanging toys. Other functional modes that will prove practical, are the high chair and first chair features where your little one will be able to join you at the dining table or even during family activities.
---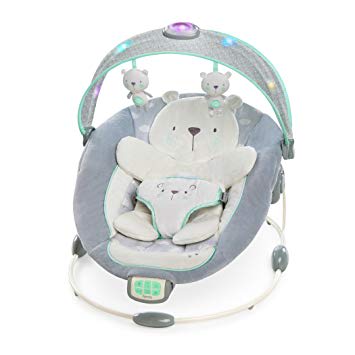 Ingenuity InLighten Bouncer - Twinkle Twinkle Teddy Bear
SGD 229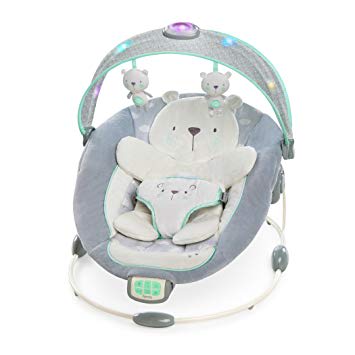 The Ingenuity InLighten Bouncer comes with fun sounds, melodies and lights to keep your baby intrigued whenever seated in it. The canopy toy bar comes with two hanging plush toys that can be removed for your child, and an array of twinkling lights that change colours. Seat pads are machine washable and the bouncing seat reclines to two different positions too!
---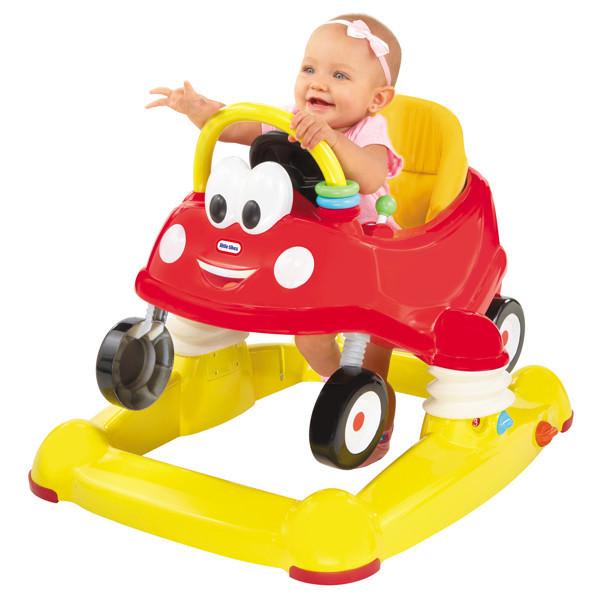 Little Tikes Cozy Coupe Bouncer & Walker
SGD 189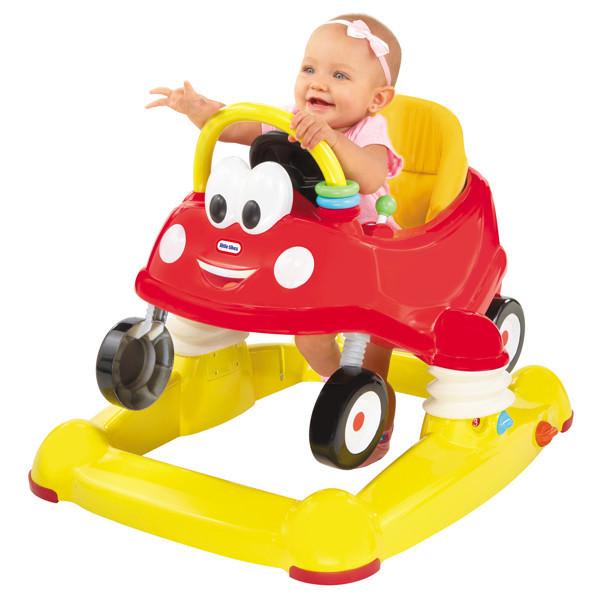 The Little Tikes Cozy Coupe Bouncer & Walker is a good addition to the family with a knack for playtime fun and stimulation. It launches little ones into taking their first steps confidently, paired with a steering wheel for fun. Additionally, this baby bouncer can convert into a stationary activity centre with lockable bouncing features, keeping babies happy and entertained! Parents will also love its easy-to-clean surface which can be conveniently wiped down anytime.
---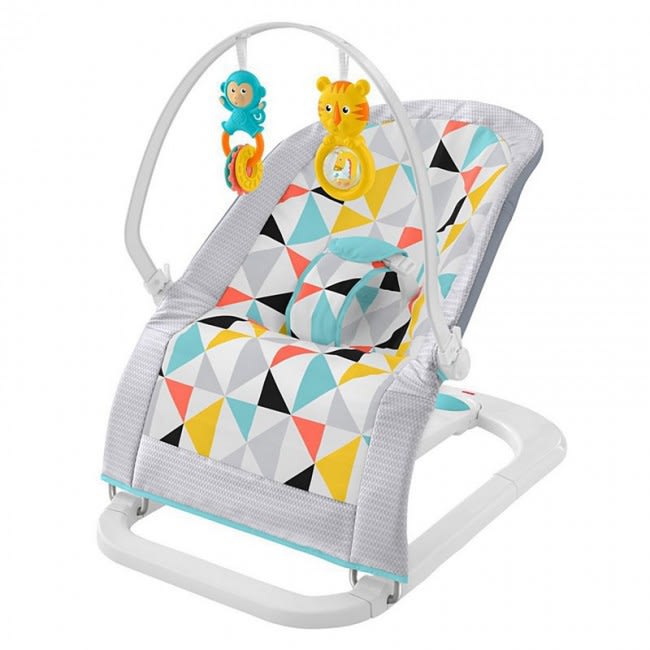 Fisher-Price Fun 'N Fold Bouncer
SGD 149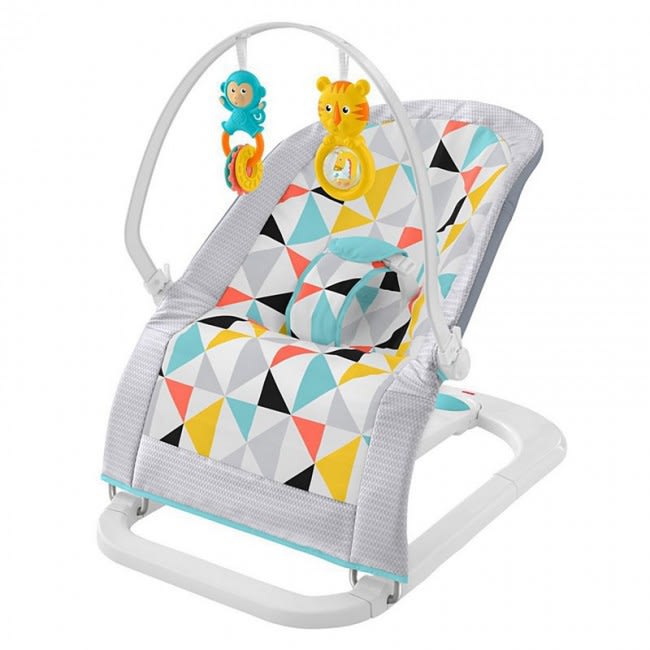 The Fisher-Price Fun 'N Fold Bouncer is a minimalist baby bouncer for the family who lives in small apartments or HDBs. Not only is it a space saver, but it's smart to assist parents with less fuss too. With its smart calming vibration feature, it turns on automatically when your child lies in the seat. Pretty amazing for something so simple yet cozy! On top of that, it comes with a battery insert and a manual on-off switch for convenience sake.
---
Disclaimer: The pricing shown is just a good indication of how much these products are worth. The prices could change based on the e-commerce promotions that are going on. If some of the products are not available, do email us at [email protected] Thank you!