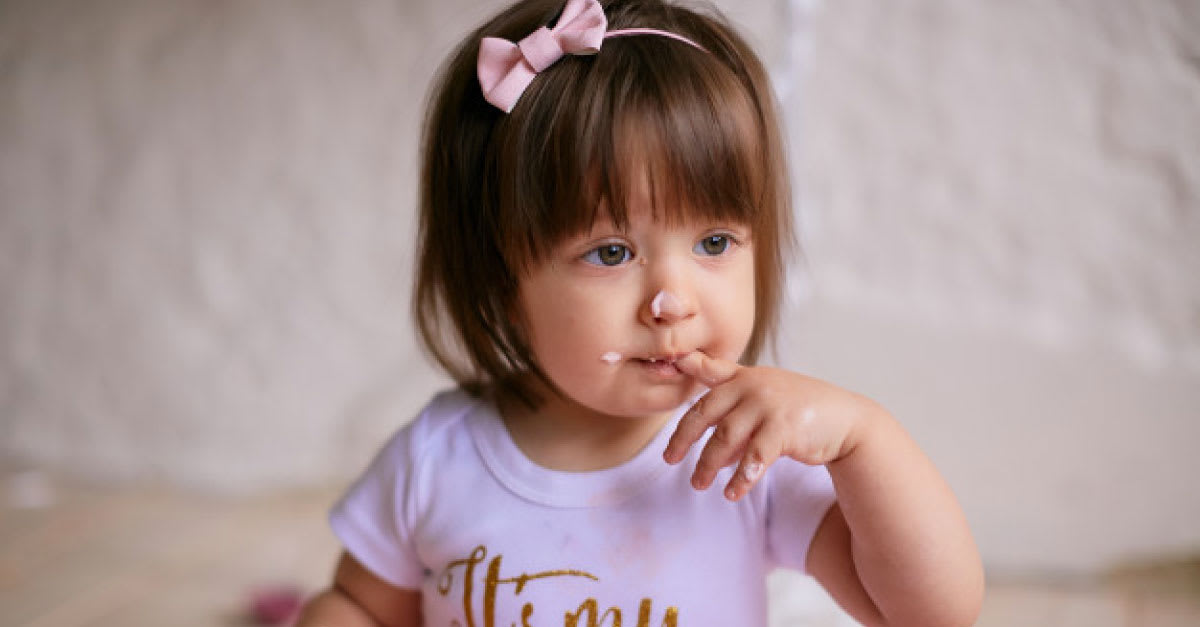 Being new parents, there is a need to juggle between the wellbeing of your little one as well as work and lifestyle. Therefore, anything that is safe and helps ease your burden is highly recommended.
As you may have already heard or experienced, babies and toddlers are always hungry. If not taken care of right away, a tantrum follows, which you would like to avoid at all cost. In that case, why not have a food blender to meal prep and save time? Many comes with functions such as steamers, grinder, chopper and others.
Here we have some of the best baby food blenders you may want to consider right away.
Best baby hand blender – suitable for making puree
Price from SGD119.00
A food blender is a technological wonder in terms of convenience especially if you have a baby with an appetite. If you are thinking of getting one to make puree, consider the Braun MQ523 MultiQuick 5 Baby Hand Blender.
The food blender offers two speed control and splash free technology. Thanks to its ergonomic design with slip-proof grip, you can soothe your hangry baby on one hand while you whip up a wholesome meal with the other.
Best baby food blender with steamer
Price from SGD199.00
Tommee Tippee is an award-winning brand for baby products. With a range of high-quality products, there is no reason for you to doubt the Tommy Tippee Baby Food Steamer and Blender.
Enjoy steaming fruits, vegetables or meat for a healthy and highly nutritious meal your little one will appreciate. The best part about this product is no decanting is required between steps thanks to the automatic blend function of this product.
Best easy-to-use baby food blender
Price from SGD49.00
Anything simple yet powerful is always easier to use and less time consuming especially useful when you have a baby who requires a lot of attention.
The Takahi 1828 Baby Food Electric Blender features high quality blades and a grinder for easy food preparation. Straightforward to operate, the blender has an exclusive "lock-to-run" switch-free operation in case you need your hands free.
Best glass baby food blender
Price from SGD29.90
Travelling with your little one just got easier with this Portable Blender. The blender is cordless and USB, power bank, laptop or cellphone rechargeable, how convenient! It is made with FDA borosilicate glass, which is high or cold temperature resistant, leak proof and durable.
Best baby food blender and processor
Price from SGD150.00
Blend, steam, defrost or reheat with the Philips Avent 4 In 1 Healthy Baby Food Maker. Whip up a tasty meal quick with its unique preparation system provided by this baby food maker. To use, just quickly turn it around to blend the food after steaming them. Whether its puree or chunky meals, your baby is guaranteed meal satisfaction.
Best BPA free baby food blender
Price from SGD399.00
A baby is highly sensitive to the environment. Hence it is important to keep in check of the items they may have contact with, including the products used during meal prep.
The Babycook NEO Night Blue baby food maker is BPA, lead and phthalate free, making it safe for baby-related use. It is one of the rare baby food blenders that comes with a glass bowl and stainless-steel steam basket. The blender is easy to use and dishwasher safe too.
Best baby food chopper blender
Price from SGD3,206.55
This Mini Blender and Chopper by Mayer is ideal for a meal filled with chunky vegetables or fruits for your toddler. The set comes with a BPA-free blending cup and an easy-drink lid in case your toddler wishes for a fruit smoothie. You also get a 1000ml BPA-free chopper bowl.
Best blender for baby food and smoothies
Price from SGD49.90
From tasty smoothies to delicious baby puree, this hand blender by Panasonic has got you covered. It blends so swiftly and efficiently that you need not worry about the little munchkin becoming hangry. Besides that, the stainless-steel blender shaft and beaker are safe for high or low temperature therefore highly durable.
Best electric baby food blender
Price from SGD299.00
Babycook is a brand dedicated towards the wellbeing of your little munchkins. It is a 4 in 1 blender which can also be used for steaming, defrosting and/or reheating.
The blender is well designed with the tiniest of details, providing a graduated measuring bowl for accurate quantities of ingredients. When steaming, it does not require monitoring thanks to the automatic switch feature. Finally, the manual cyclone-effect blade helps preserve nutrients and control consistency of food according to the child's age.
Disclaimer: The pricing shown is just a good indication of how much these products are worth. The prices could change based on the e-commerce promotions that are going on. If some of the products are not available, do email us at [email protected] Thank you!