A baby pacifier has its many uses such as calming down a crying baby, lower the risk of Sudden Infant Death Syndromes (SIDS), and teach them how to self soothe. However, relying on a baby pacifier may cause your little one to develop dental problems like slanting teeth or even ear problems.
Therefore, it's important to establish a few rules for when you should use them. When that's done, you can now decide on the best one for your little tot! With a variety types that features ergonomic designs such as for newborns or for baby teeth, we list down some great baby pacifiers for your picking.
MAM Baby Pacifier 0-6 Months Value Pack
SGD 19.9
Newborns should best not use a pacifier, especially if being breastfed. However, if you need one, the MAM Baby Pacifier will calm and soothe newborns up to 6 months old.
This pacifier's teat is specially designed by parents and medical experts to ensure that it feels like the mother's breast. That's because it would help to relax babies as the design feels familiar to a nipple. Also, sucking on the pacifier provides support for a healthy jaw and teeth development, which is a plus point for breastfed babies!
Other features include a universal design with removable flexible silicone ring, MAM pacifier clip that secures onto clothing, ensuring hygiene and convenience.
---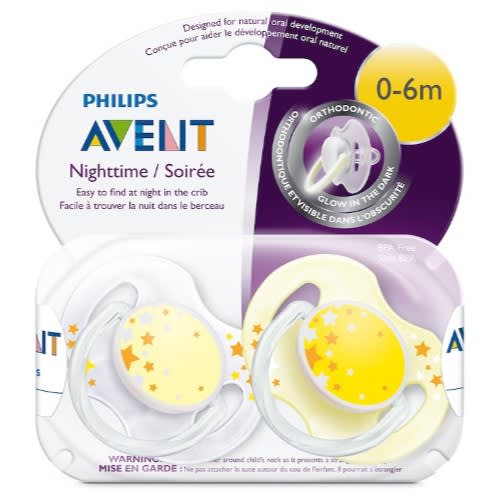 Philips Avent Orthodontic Glow In The Dark Nighttime Pacifier
SGD 16.9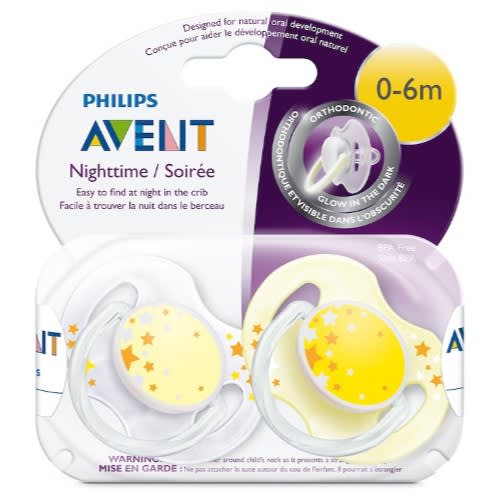 The Philips Avent Orthodontic Glow In The Dark Nighttime Pacifier is suitable for babies with a lip tie. Reason being is that the pacifier's nipple is bigger in size and assist in natural oral development. In return, it enable the pacifier to hang on securely, having your baby feeling calm and relax.
On top of that, there's no taste or smell, which is good to take note as certain sensory stimulus may hinder babies to use one. Babies after all do prefer something natural, familiar and safe which reminds them of home. Additionally, the glow in the dark feature help sleepy parents to locate it easily around bedtime.
---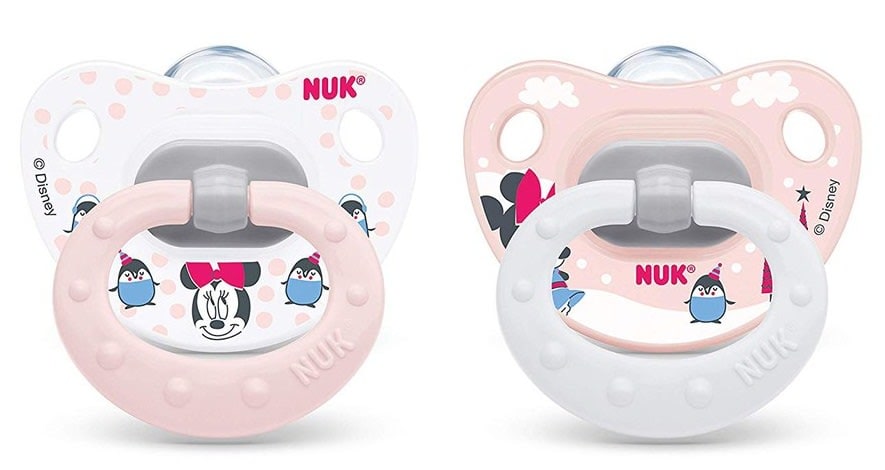 Nuk Minnie Pacifier
SGD 9.9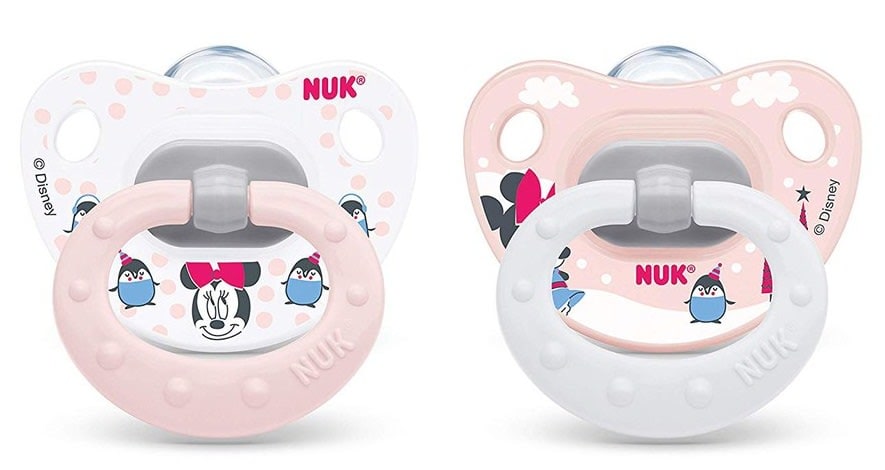 Suitable for babies up to 18 months of age, the Nuk Minnie Pacifier promotes healthy oral development and proper teeth alignment as well as reducing the frequency of your baby thumb-sucking.
Naturally fitting into your little one's palate, the pacifier has a heart-shaped shield for easy breathing as well as less irritation. On top of that, it comes with a scoop nipple cavity to allow maximum tongue movement, which encourages your baby to develop strong tongue, palate and jaw.
---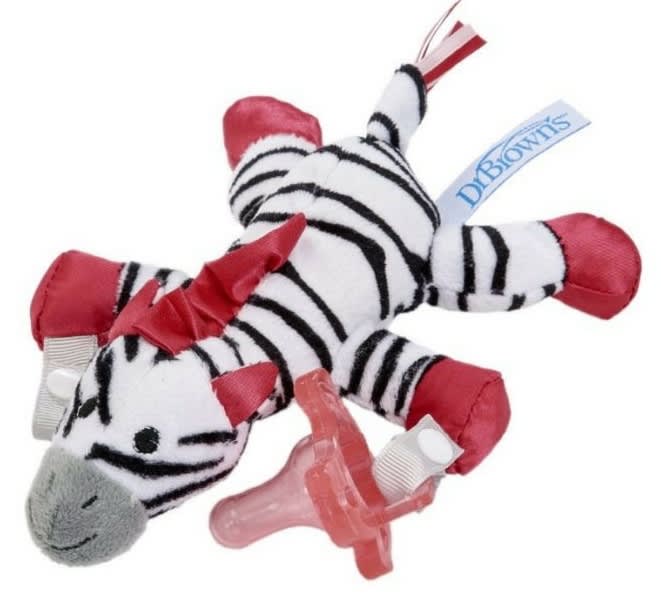 Dr. Brown's Lovely Pacifier & Teether Holder (Zoe The Zebra)
SGD 39.9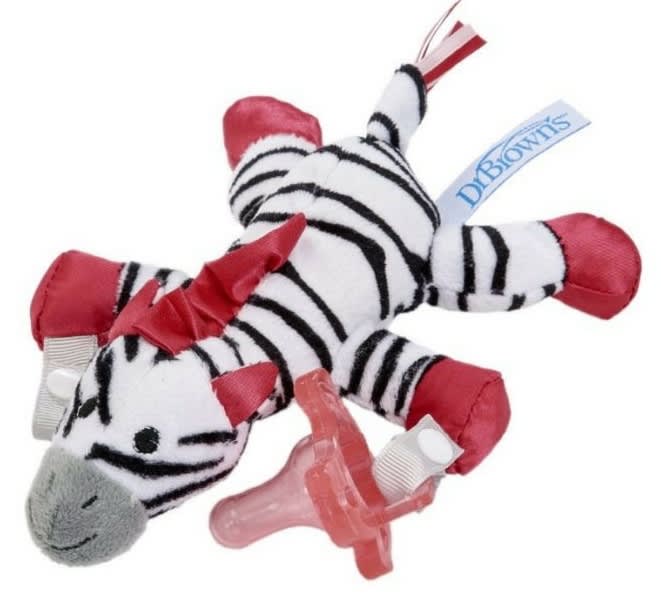 This Zoe The Zebra Pacifier by Dr. Brown is a cute but useful option that'll benefit both babies and parents. It comes with a teether holder that allows parents to detach and attach new pacifier teats for different or older age groups.
Moreover, it's an additional snuggle buddy for your little bundle. Definitely a good long term investment without needing to worry about inconvenience or inflexibility!
---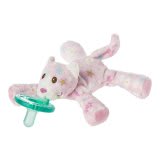 WubbaNub Little Nuzzles Kitty Pacifier
SGD 30.9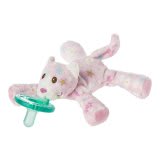 The WubbaNub Little Nuzzles Kitty Pacifier is attached to a plush toy, which allows your little one to grasp and manipulate the pacifier themselves. This then allows independency, maximum comfort, and autonomy.
Being latex free and rated for Soothie medical grade, this pacifier is also safe for your baby to hug and sleep with, leaving them with less sleepless nights. On top of that, it creates convenience for busy parents. No more forgetting to bring pacifiers!
---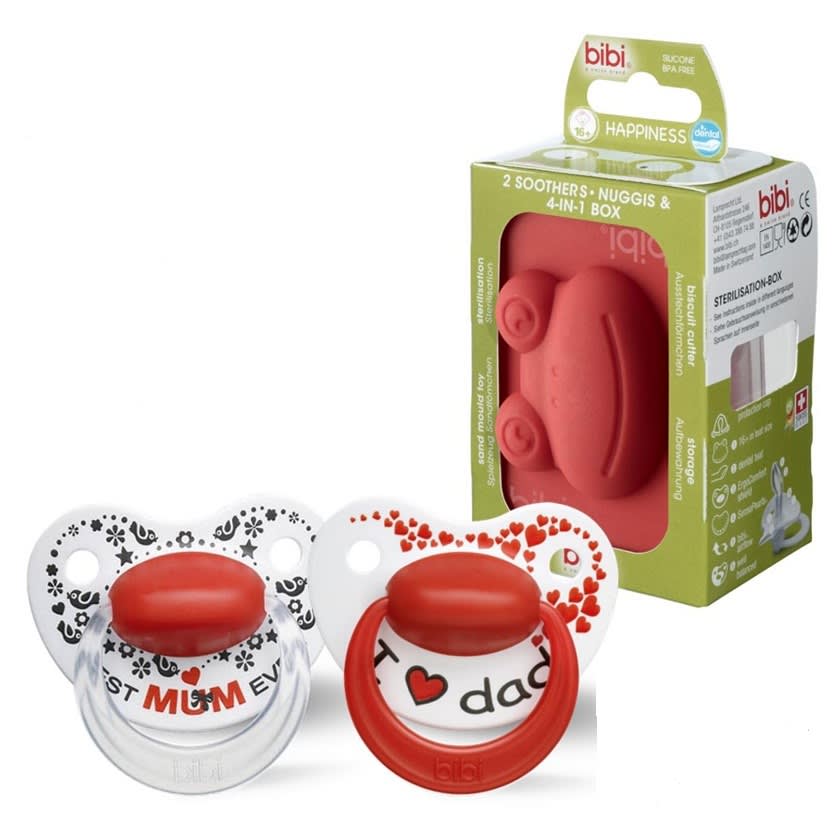 Bibi Soother Happiness Dental Silicone Pacifiers
SGD 14.9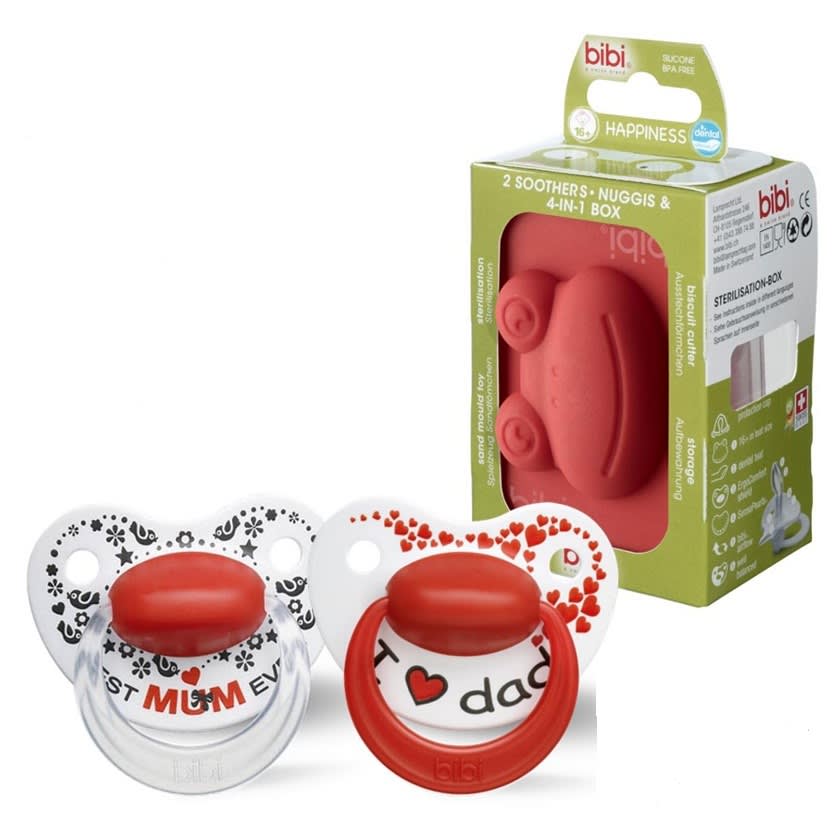 This Swiss-made Bibi Soother Happiness Dental Silicone Pacifier focuses on developing baby's speech development on top of natural oral development. Suitable for tongue-tied babies, it also supports healthy growth and development of the gums to retain strong teeth.
Not to worry who will be able to take the pacifier, as there are 3 sizes for different age groups. Other features include a soft silicone soother teat that provides additional bite resistance, senso pearls to prevent skin irritation and ergo comfort shield to adapt to your baby's face.
---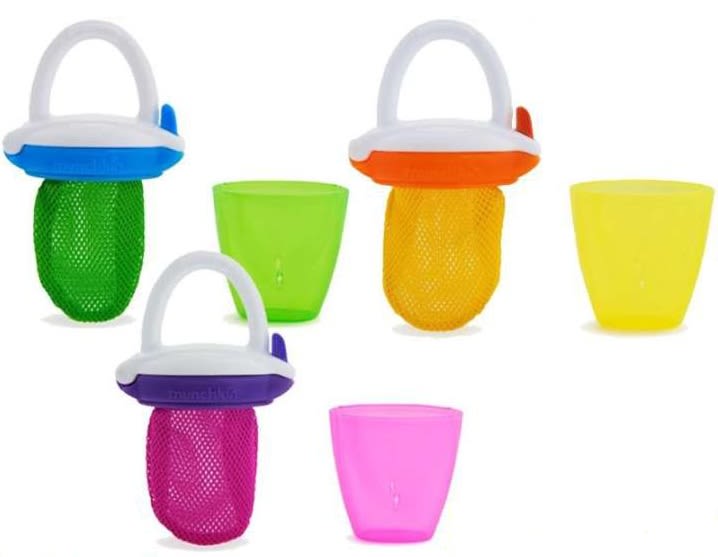 Munchkin Deluxe Fresh Food Feeder
SGD 8.9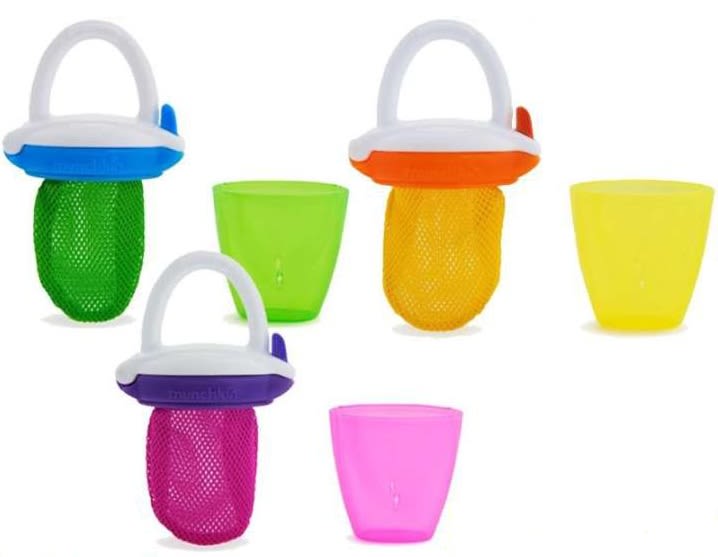 When it's time to introduce food to your baby, the most notable concern is your young one choking on solids. Therefore, try the Munchkin Deluxe Fresh Food Feeder which allows food like fruits and vegetables to be stored into it.
The teat would then only allow small pieces of food debris to go through. Simple and convenient, it's great for travel and less fuss for clean ups too. Best suitable for babies 6 months of age and above.
---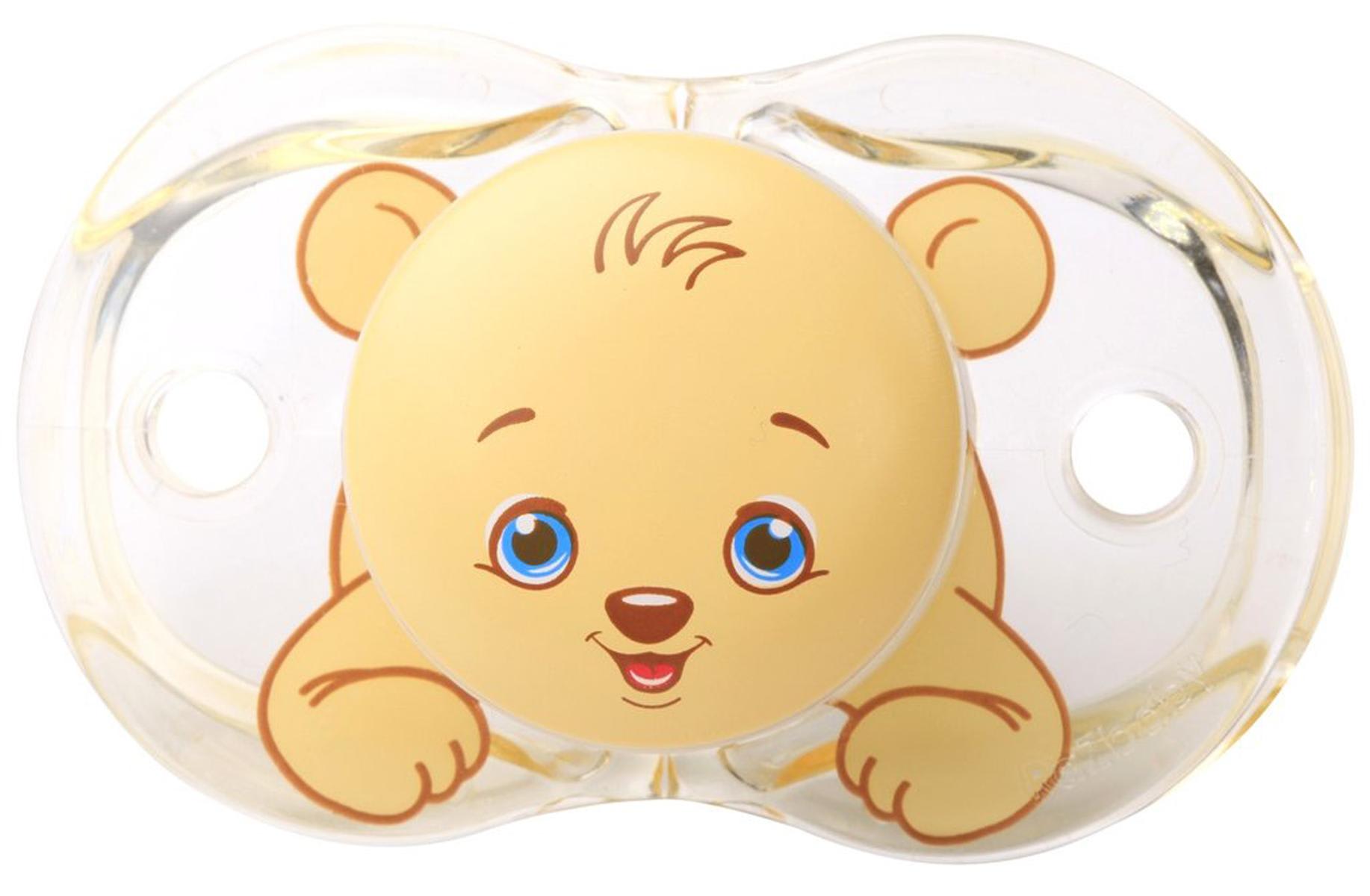 RaZbaby Keep-It-Kleen Orthodontic Pacifier
SGD 8.9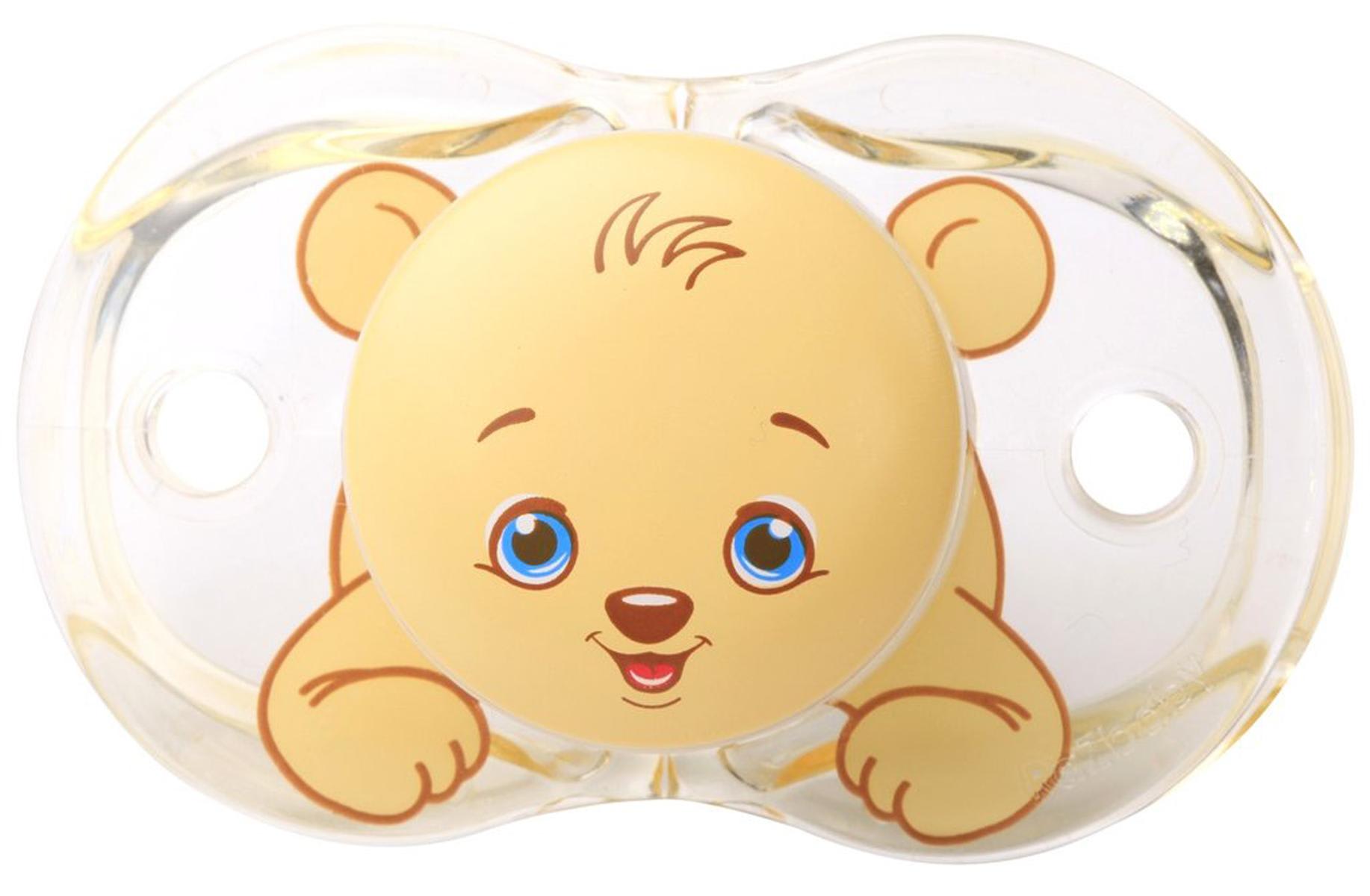 Hygiene can be a worrying factor when it comes to baby pacifiers as germs may creep onto pacifiers left lying around. Therefore, best keep your baby safe and healthy at a fragile stage with a pacifier like the RaZbaby Keep-It-Kleen Orthodontic Pacifier.
With Bobby Bear as the pacifier's mascot, it provides comfort to your baby. The pacifier is BPA Free and has secure closing shields for additional protection from external germs and bacteria.
---
Disclaimer: The pricing shown is just a good indication of how much these products are worth. The prices could change based on the e-commerce promotions that are going on. If some of the products are not available, do email us at [email protected] Thanks!