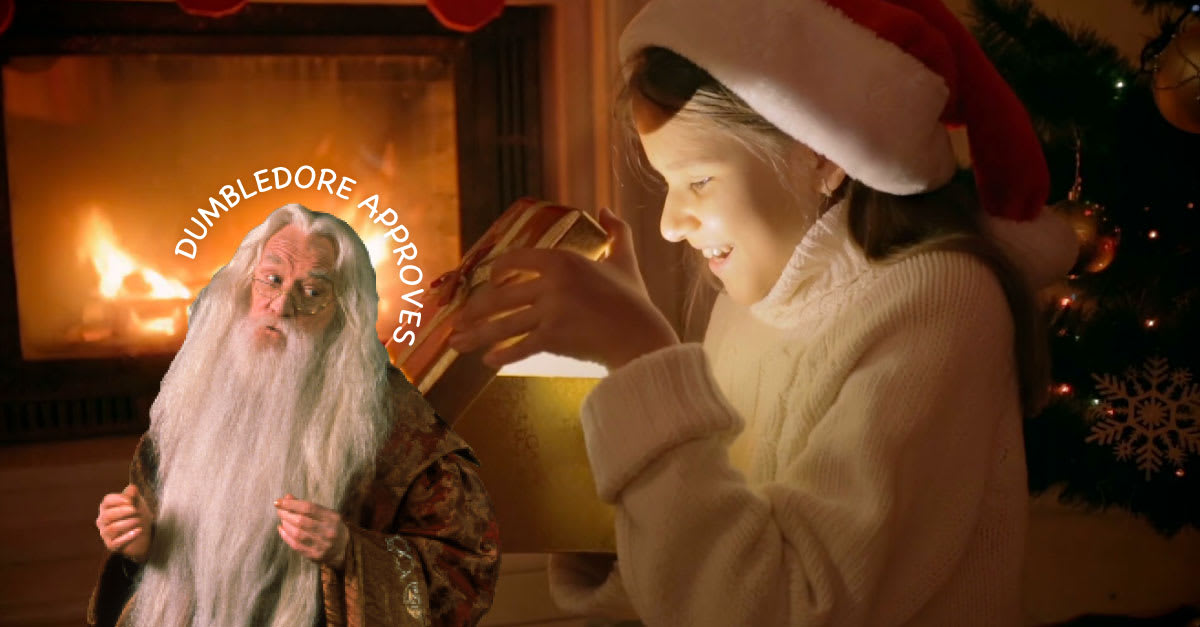 Apart from the recent release of Fantastic Beasts: The Crimes of Grindelwald, something magical has arrived in the heart of Singapore!
Know a Harry Potter die-hard fan that does not have enough money to go all the way to Universal Studios Japan to bring home the best magical souvenir? Don't crucio your heart, there's no need for extremeness!
Wingardium Leviosa yourself to a wonderful opportunity as Harry Potter merchandises are in Singapore. Here are our recommendations to add to your gift list!
Best Harry Potter gift for him
Price from SGD39.99
Remember how courageous and drop-dead gorgeous those male wizarding students looked when you were just a kid? Yes, we know and we get you! That's why the Hogwarts Houses Scarf is the best gift for your male 'bae'.
The sexy look given off by the warm and comfy scarf around his neck based on your character crush is totally a reason to put a mistletoe nearby. Just like in Harry Potter and the Order of the Phoenix, you can be the Cho Chang to your Harry Potter too!
Best Harry Potter gift for adults
Price from SGD11.99
With Chinese New Year around the corner, playing cards are a great way to bond and have some fun with the gang. Make it extra special next year by gifting Hogwarts-themed playing cards to Potter heads in your friends and family! Each deck includes 54 playing cards with 4 aces and 2 jokers, ideal for Muggle games and challenges. Additionally, all cards are based on the 4 main houses in Hogwarts.
Best Harry Potter gift for wife
Price from SGD29.99
Want to pamper your wife with something warm and comfortable after a long day of house chores, taking care of children or slogging away at work? Treat her like a queen with this Hedwig Novelty Slipper that provides both comfort and satisfaction!
If she loves fluffy, snowy and adorable Hedwig, that's extra house points in your pocket too. So gentlemen, remember that a happy wife is a happy life!
Best Harry Potter gift set
Price from SGD19.99
A great gift for students and individuals who have an undying love for novelty stationeries, this is a gift set that includes sticky notes, pencils, binder clips, pen, and an eraser. There's no doubt that this will be a huge plus point for Potterheads as it comes in unique themed-designs such as the golden snitch, and deathly hallows.
Best Harry Potter gift for her
Price from SGD29.90
If you want to surprise your girlfriend or a potential partner who's a Harry Potter fanatic, this adorable Hedwig Cushy cushion will win her heart! Fluffy Hedwig includes a cushion inner, is comfy to cuddle and will probably make for a good proposal present as Valentine's Day is around the corner too. If that doesn't work out, at least you, the boy who lived will still have Hedwig by your side!
Best Harry Potter gift for her
Price from SGD19.99
Swish and flick your wand for the magic that this cosmetic case gives you. Girls who are not into makeup can use this multi zip cosmetic case as a pencil case or toiletry bag. It is perfect for those who aspire and look up to Hermione Granger and are intelligent, organised and courageous in their own way. She's truly an inspiration to female Muggles that anything is possible!
Best Harry Potter gift for kids
Price from SGD11.99
As kids, magic is like the coolest thing ever! Be that awesome aunt or uncle that brings magic to life by gifting these heat sensitive mugs to them. Available in 5 different designs, you can choose from the 4 house colours and the up to no good Marauder's Map for the future rebels. See the spark in their eyes as they pour their hot chocolate or warm, home-made non-alcoholic Butterbeer into their mug and see the images appear within a flash!
Best Harry Potter gift box
Price from SGD5.99
Know anyone hoping to hop on the Hogwarts Express at Platform 9¾ at King's Cross Station? Make their day by sending them their own Hogwarts acceptance letter that's arriving at the cupboard under the stairs! The bonus point is that there are more surprises awaiting them in this awesome gift box! As long as it's not the almighty sorcerer's stone, we can assure you that the receiver will stay a mortal.
Best Harry Potter gift for a bride
Price from SGD11.99
The season for wedding bells has arrived and this is the best time for brides to feel the need to pamper themselves. Planning a wedding can be stressful and tiring. After a long day celebrating, this bath fizzer is a treat for every deserving bride! With a nice, aromatic vanilla scent, surprise her as the bath fizzer reveals the hidden message of the witch she is. If she's lucky, she will get the best wedding message of all without the need to shout out 'Revelio'!
Best Harry Potter gift for a student
Price from SGD49.99
This is probably the coolest gift you can present to your students who are die-hard Potter fans! It could be for their graduation or farewell gift without the need to give a feast or Dumbledore's long-winded speech. This novelty light is not like regular lamp-stands. Instead, it is one that creates magical moments in different colours before bedtime. Plus, students who receive the iconic book and magic at the same time, they'll remember you for life!
Best Harry Potter gift for a boss
Price from SGD17.99
Got a tough cookie like the elegant Professor Minerva McGonagall or sarcastic Professor Snape as a boss? Present them with the Harry Potter A3 Plan Ahead Planner! If they're an all-time Potterholic with a dash of humour, make sure to tell them that you are free for plans! But a word of caution, do this at your own risk or only if you're certain that your boss won't whack you on the head. All jokes aside, this is a great option to let your boss know how much you appreciate them and to bless their new year with pleasantries.
Best Harry Potter gift for a baby
Price from SGD49.99
What's more comforting than Hedwig, the cute and snowy owl, to keep your little one tucked in at night? Soft and cozy, this hooded blanket will make both baby and mommy comfortable - it's one size fits most too! Perfect to play peek-a-boo with your baby, your little one's giggly sounds will make that motherly heart of yours melt, just like a wizardly spell!
Best Harry Potter gift for a groom
Price from SGD3.00
It might sound a little boring and plain to present a groom socks on the most memorable day of his life. However, we assure you that there is significance behind this pair. For starters, it symbolises humility and the awareness that things are not what they seem.
When you see the groom behaving unusually sweet and obedient, it's a sneaky way to send the message to his bride. Additionally, it could signify family love as socks bring a level of comfort, love, and trust between loved ones. That's super 'wicked' and awesome!
Best gift basket idea for Harry Potter fans
Price from SGD19.99
If you have the budget, this is one of the coolest and most magical gifts that you can present to Pottermaniacs! With this candle, they can be their own sorting hat by randomly picking a candle and burning it to reveal a Hogwarts House. If you want to make it more tear-jerking for your Potterhead friends, you can imitate Albus Dumbledore and quote "It does not do well to dwell on dreams and forget to live." Pretty much a timely reminder as 2019 approaches!
Disclaimer: The pricing shown is just a good indication of how much these products are worth. The prices could change based on the e-commerce promotions that are going on. If some of the products are not available, do email us at [email protected] Thank you!