There's just something about coffee and other beverages prepared at home. It has that personal touch or satisfaction of making it yourself. Perhaps, that's the reason why travel mugs exist, so you can enjoy your drink exactly the way you want it.
With so many travel mugs available, it can be quite a challenge to choose one that suits your needs. But lucky for you, we've got you covered. Whether you want your mocha hot or cold, there's a mug for you here.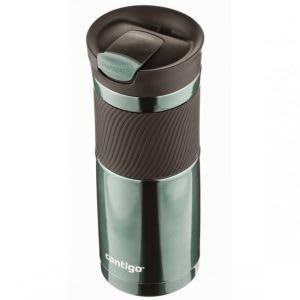 Contigo Snapseal
SGD 22.9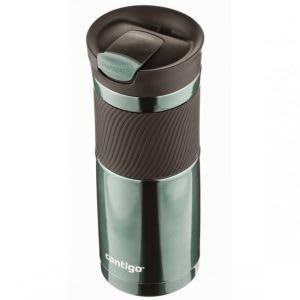 First on our list is my personal travel mug, the Contigo Snapseal. What's great about it is its durability and temperature insulation technology. Plus, it's leakproof, so you'll never start with a bad day just because you stained your shirt.
It's easy to use, clean, and reasonably priced for only SGD 20.00. The Snapseal is perfect for people who have a nine-to-five job and need to have their drink hot throughout the day. It can hold up to 600 millilitres of liquid, just enough to keep you going for the entire shift.
If there's one thing we dislike, that would be its mouthpiece. It's too exposed, and some of you might consider that a problem, especially if you have to commute through a lot of smoke and dust.
---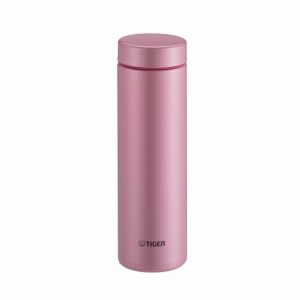 Tiger Insulated Travel Mug
SGD 51.00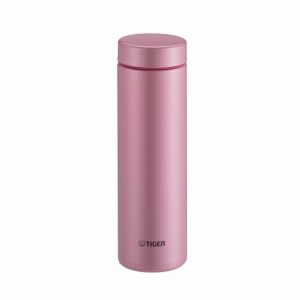 Some people prefer the classics, like drinking coffee straight from a traditional large opening rather than a sip lid. If you like such freedom, we recommend the Tiger Insulated Travel Mug. Enjoy its 1.6-inch wide stainless steel opening, so you can gulp faster or slowly sip a little at a time.
But aside from its basic design, it still has decent insulation properties to keep your drink hot or cold for about six hours. Plus, it secures incredibly well due to its tight screw lid. If you're into the minimalistic style, this is the mug for you. Plus, it's also available in white.
---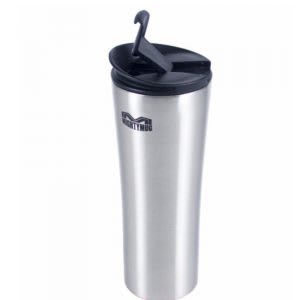 Mighty Mug SS Silver
SGD 34.9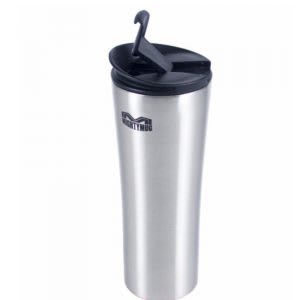 Next on our list is a champion, the Mighty Mug SS Silver. It's one of the most innovative products you can buy today. To keep it short, it's impossible to spill its contents unless you're willing to flip the table - it's that great.
The Mighty Mug SS Silver has a smart grip technology that allows itself to stick on a flat surface like a desk. And by "stick," it doesn't fall over even if you hit it hard. You just can't knock it down. But, surprisingly, even with all its strength, it's still effortless to pick up. You only have to lift it, and, voila, it's detached.
For only SGD 35.00, you get a modern-designed travel mug that's BPA free, leakproof, and impossible to knock over. Although you can only fill it up with about 470 millilitres of liquid, it's still worth every penny.
---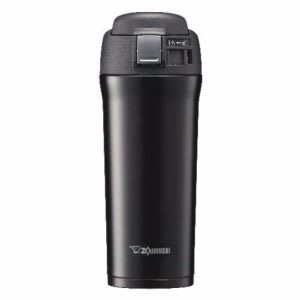 Zojirushi Travel Mug
SGD 57.99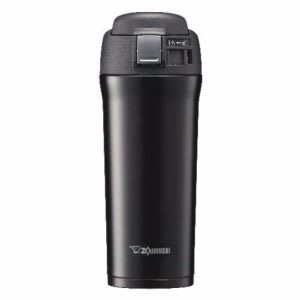 Here's one of the most common challenges amongst men, buying a travel mug that won't make them lose man points. We all know most travel mugs look quite feminine, and with good reason, it's only famous for women. However, it doesn't mean men can't bring their brew to the office, and the Zojirushi Travel Mug will make sure of that.
This travel mug has similar features with the Contigo Snapseal. It's made from high-quality materials, and it even has a lock to make sure nothing spills. But what makes it stand out is its design. It looks manly in plain black with strong accents on its lid and base.
---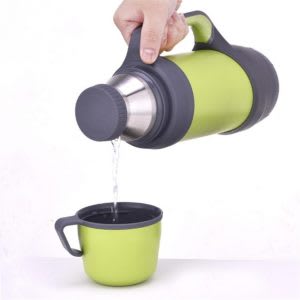 Vacuum Flask Thermos
SGD 23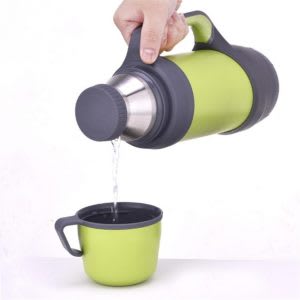 If you love your drink so much that you just want to bring a lot of it to wherever you go, this product is perfect for you, the Vacuum Flask Thermos. For starters, it's the only one on this list that can handle a litre of liquid. So you can bring enough for yourself and a couple of friends.
It can keep your beverage hot for up to six hours or cold for up to nine hours. The only thing that might make you dislike it is its design. However, looks are deceiving as it stores your favourite beverage without a problem.
---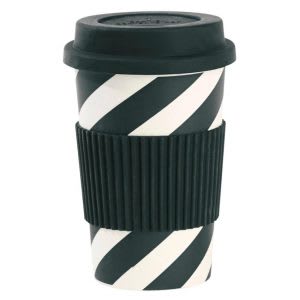 Miss Etoile Bamboo Travel Mug
SGD 22.80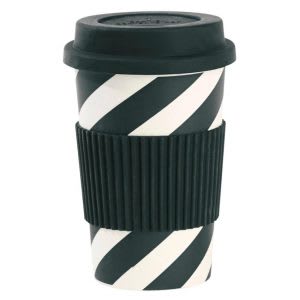 If you're a nature lover and would love to keep everything green as much as possible, including where you keep your drink, the Miss Etoile Bamboo Travel Mug is for you. First and foremost, it doesn't have any plastic, making it super eco-friendly. And second, it's not expensive like most environmentally-friendly products.
As its name suggests, it's made out of bamboo and harmless adhesive with the exception of its lid (silicone). Although it can't keep your beverage cold or hot for a long time like most of the mugs on this list, it does compensate for its artistic design. Handling one of these sure does make you get attention.
---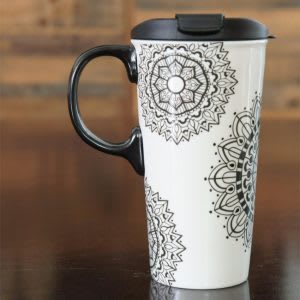 Customizable Ceramic Travel Mug
SGD 19.5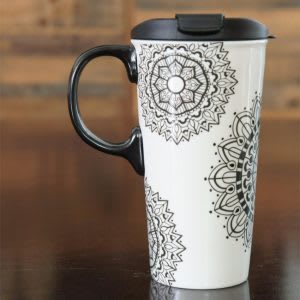 Next on our list is for your special someone in life. Whether it's for your girlfriend or wife, this Customizable Ceramic Travel Mug will not disappoint. Although it looks simple, black and white, basic, it has a secret. And that secret is the ability for you to personalize it yourself.
Before you give it to her, you have the option to colour it the way you want. Or you can give it straight away and let them have the fun. This feature allows you to show that it's not only about the physical gift but also the effort that comes with it.
It's affordable, made out of high-quality ceramic, and it can hold about 400 millilitres of liquid. However, it doesn't insulate temperature well, so it's more of a drink-right-away mug but with a lid to secure your beverage.
---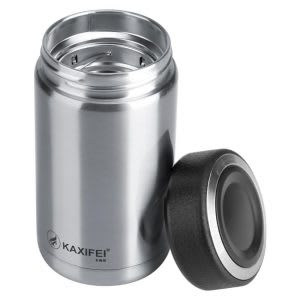 KAXIFEI Travel Mug
SGD 11.43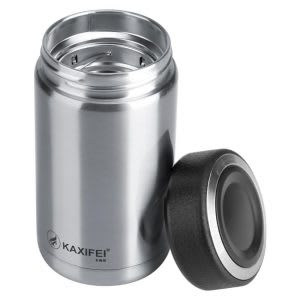 Last on our list is for those who love tea, the KAXIFEI Travel Mug. We all know that brewing tea for too long can make it bitter and unpleasant. But with this travel mug, you can brew it fresh anywhere you want, thanks to its stainless steel strainer.
Although it's quite small and only has a 400-millilitre capacity, it can keep you liquid hot for up to 12 hours. Plus, it looks very elegant, too. If you travel a lot and want to relax and enjoy some fresh tea without the nuisance, the KAXIFEI Travel Mug is your best option.
---
Disclaimer: The pricing shown is just a good indication of how much these products are worth. The prices could change based on the e-commerce promotions that are going on. If some of the products are not available, do email us at [email protected] Thank you!
Like writing about great products? We're hiring! Learn how you can write for us!