It's fun and relaxing to travel, but that's not always the case. Sometimes, during our commute or on our way to our holiday destination, we may experience a few unfortunate circumstances. A dying phone while on a call is typical, but it's a frustrating experience nonetheless, especially if there's no way to charge it.
There are challenges on every trip, and if you're not ready, you'll end up miserable and may want to cancel everything. But don't worry, we've listed ten items we're sure will smoothen your journey to make it a memorable, joyful, and worth-sharing experience.
Pineng PN951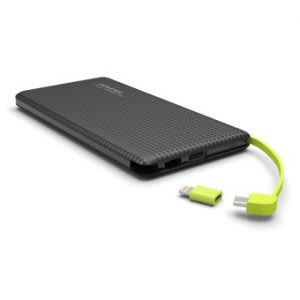 SGD 13.21
First on our list is a must-have for everyone, unless you're a monk and own zero electronic devices, the Pineng PN951 Power Bank. Traveling long distances or even short distances can sometimes be rushed. That means you forget a few things like fully charging your phone. Having a power bank ready in your travel backpack is a lifesaver.
The Pineng PN951, when fully charged, can juice up most smartphones (iPhone or Android) two or three times. That's more than enough for an entire day of travel. Plus, you can even share it with your friends as it can charge two phones simultaneously.
Aside from its charging capacity, it's our recommended pick of power banks due to its compact design. It's slim and lightweight, making it easy to bring along. And as a bonus, you only need to shake it to turn it on, so no need for a future broken switch.
Eko Traveller Mechanical Weighing Scale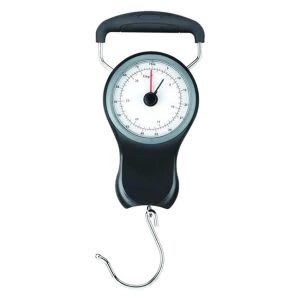 SGD 8.90
After a wonderful vacation, you end up with a lot of souvenirs, and it can add some extra weight. Make sure your baggage won't hurt your budget due to being too heavy when scaled in the airport. With the Eko Traveller, you can weigh up to 32 kilograms to make sure everything is according to plan.
It's mechanical, so you don't have to worry about batteries. Plus, it's small and super lightweight. Other than that, it has a classic hook to lift your stuff with an ergonomic handle, making it comfortable to use. If you want to always fly prepared, don't forget to have one of these.
Coghlan's Army Knife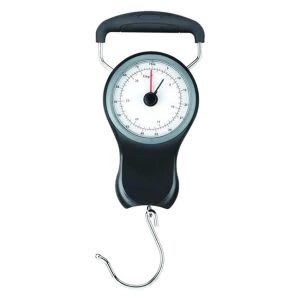 SGD 25.00
If you're the type who loves going deep into the jungle for an adventure, you better ready up and have this Coghlan's Army Knife with you. It has a total of 11 working tools to help you cut, repair, and open whatever you need.
Aside from the hungry adventurer, it also works well with people who're always on the go. You never know what you'll be up against from time to time. There might be something you need to unscrew, or there's a colleague having trouble opening a wine bottle. With this small army knife, you can solve every little problem that requires a tool.
Universal AC Adapter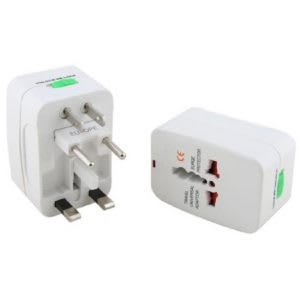 SGD 15.90
Traveling to different countries means adapting to a lot of things. You need to blend with the culture, know a bit of the language, and, surprisingly, use their power outlets. As funny as it may seem, most travelers get frustrated for not being able to charge or use their electronic devices merely because the plug doesn't fit.
If you want a convenient trip, buy this Universal AC Adapter. It has access to everything – fits every kind of outlet. It's tiny and has foldable prongs to ensure safety. But take note, it doesn't convert voltage but does connect your device to a power source without any problem.
YALE Luggage Lock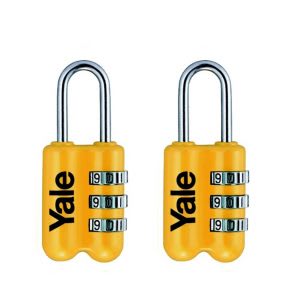 SGD 19.31
When going on a holiday, the last thing you want is to lose something or let thieves make the most out of it. To make sure you keep your items safe and secure throughout your adventure, get this pair of YALE Luggage Lock.
It's durable, aesthetically beautiful, and keyless. You'll never have to worry about losing its key and end up with a new problem to deal with. Plus, the best part is that it comes in pairs. So you can lock two bag compartments for the price of one, or you can lend the spare to a travel buddy.
Lexon Airline Toiletry Bag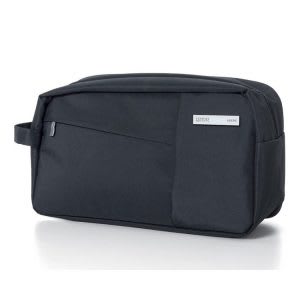 SGD 39.00
If you're going on an adventure, and you're most likely unsure if there are toiletries available, best have yourself one of these, the Lexon Airline Toiletry Bag. It's a small bag that fits in most backpacks and other travel bags. It's sturdy and water-resistant, so you can bring it to the bathroom without worrying if it gets soaked.
Cabeau Evolution Travel Pillow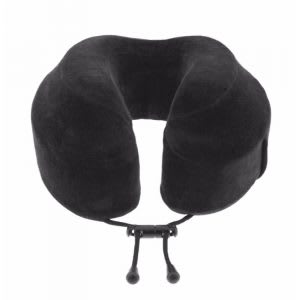 SGD 49.00
Flying from one country to another can take several hours of sitting down and doing nothing. Although you can entertain yourself with your smartphone or talk to your fellow passenger, it can still get boring.
The best and most practiced solution is to sleep, and to make sure it's a pleasant one that can boost your energy on arrival is by using this Cabeau Evolution Travel Pillow. It's cozy, supports your entire neck, and can be compressed, so it fits right in the bag without taking too much space.
3D Soft Eye Blinder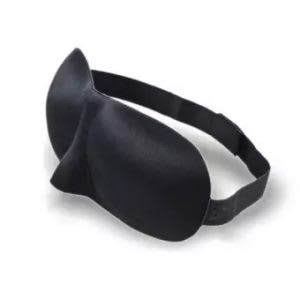 SGD 4.50
As a complementary item to the previous one, this gives your eyes some shade. In an airplane, not everyone falls asleep, and most of them still turn the light on. That can be quite annoying and can disturb your rest. A simple but reliable solution is this 3D Soft Eye Blinder.
It is cottony soft and cool, so you're free from any eye irritation. Furthermore, its strap is elastic but not tight. This feature allows you to experience no discomfort on your ears or back of your head.
JBL E25BT Wireless In-Ear Headphones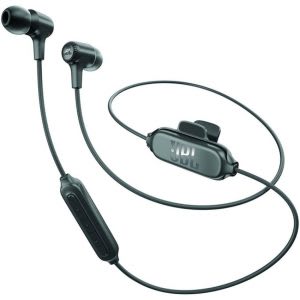 SGD 65.00
Next on our list is something you can't miss, a headphone. And not just any regular headphone, it's an in-ear wireless one, the JBL E25BT. For starters, traveling can sometimes be pretty lonely because you're away from family and friends. A quick solution that can lighten up your journey is by listening to music.
This wireless earphone provides a balanced mix of high, mid, and low notes. And it's made out of high-quality materials, so it looks classy and expensive. But what made us include it on our list is its short but firm cable – it never entangles. Plus, it has a relatively long battery life of up to eight hours.
Spigen Velo S530 Wired Selfie Stick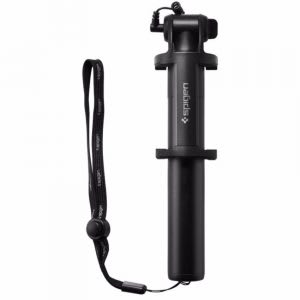 SGD 26.90
Last but not least is this crude selfie stick, the Spigen Velo S530. It's straightforward and doesn't have any bells and whistles. However, it works without a battery and does its job at taking beautiful selfies spot on. There are times when asking strangers to take a picture of you isn't just going to cut it. You can get the job done with this selfie stick and have a memorable trip to wherever you want.
Disclaimer: The pricing shown is just a good indication of how much these products are worth. The prices could change based on the e-commerce promotions that are going on. If some of the products are not available, do email us at [email protected] Thank you!