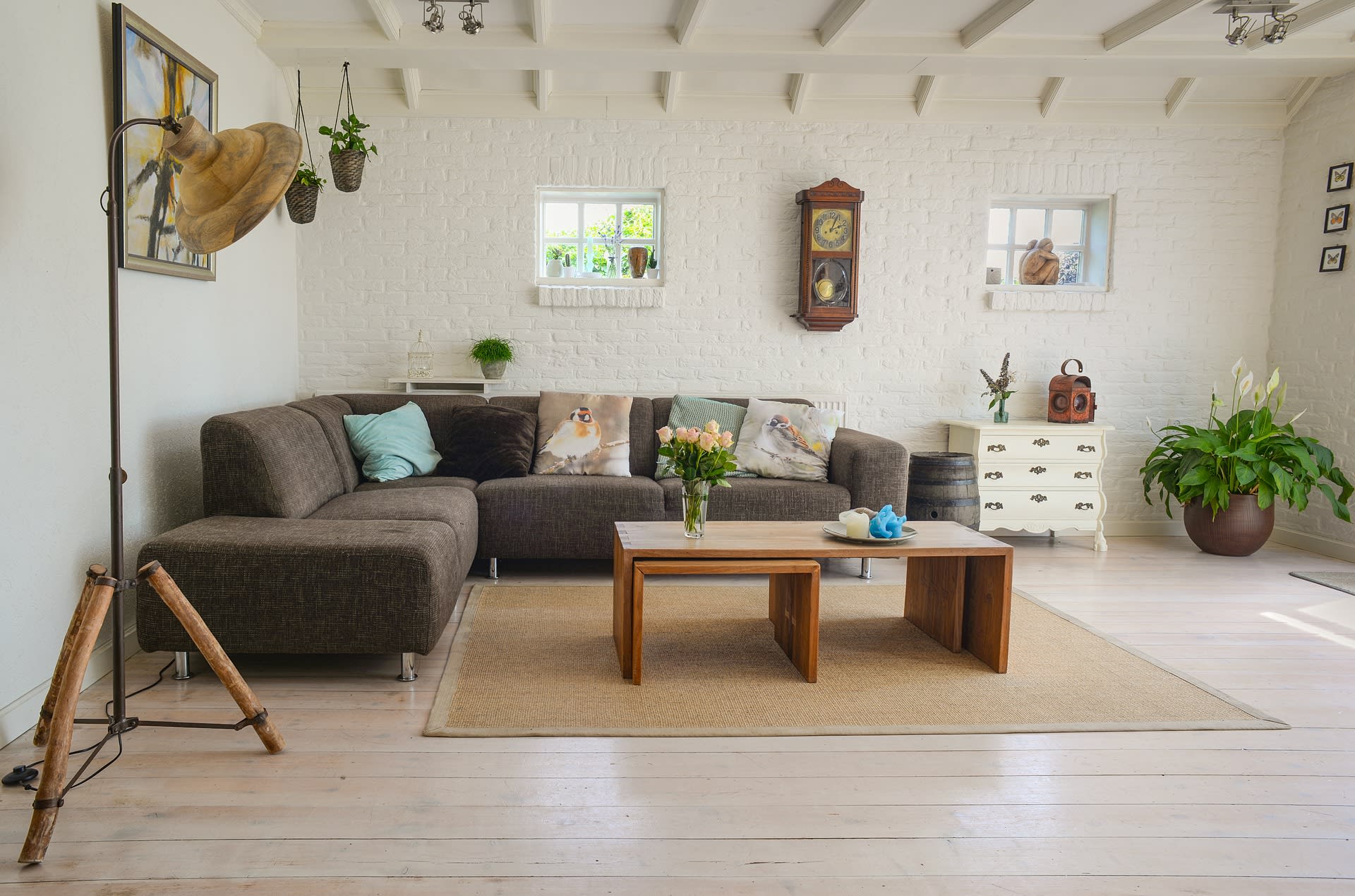 Sometimes, people tend to collect things even when unnecessary. And if you're one of those people, don't worry, there's nothing wrong with that. Although when these knickknacks are left around the house unorganized, it can make quite a mess. Thankfully, this list will help you sort things out. Here are 15 of the best organizers you can avail in Singapore for a clean and lovely home.
Best for the bedroom
Price from SGD19.25
First on our list is a cosmetic and jewellery organizer. Although this product is more useful for women, men can still make use of it. Most households often misplace their valuables, wearables, and beauty products. That's because they're tiny and, honestly, there's just no specific place for them. Buy one of these, and you'll have less time searching and more time getting ready.
Best for people living alone
Price from SGD21.90
Living alone doesn't mean there's no need to keep things organized. Although it's unlikely to have too many stuff lying around, it still better to have a proper place for them. This small but elegant organizer can store a few books, pens, some wearables, and even seldom-used gadgets.
Best for new parents
Price from SGD33.90
A baby is the most beautiful thing on Earth, but heck, it needs a lot of attention. New parents can experience a lot of stress and problems especially when unprepared. Ease that up by having one of these Hanging Nursery Organizers that can be attached to almost anywhere. No more worrying where's the baby bottle or diaper and wipes when you need them.
Best for your wardrobe
Price from SGD4.68
Closets and wardrobe are often so big that you can't use all its space. Of course, you can't hang all the clothes you have – some of them are better folded. And some like underwear are best left in the drawer. A quick solution to also store the smaller clothing in your wardrobe is by using this Closet Hanging Bag. It's cheap, durable, and lets you make the most out of your cabinet by providing you with 16 spacious pockets.
Best for office desks
Price from SGD13.90
Important documents and records, these things should never be misplaced. Losing one of them could mean an extra hour at work or potentially losing a client. To make sure every file and paper is secured, this Office Files Organizer is a must on your work desk. It's sturdy, roomy, and provides an easy-access design. No drawers, just straightforward pick and get for a more productive day at the office.
Best for your chargers
Price from SGD6.62
Wires can get incredibly messy and they are a pain to untangle. Why not keep them straight, easy to use, and elegantly attached to anywhere you want. With the BASEUS Peas Cable Clip, you can attach your charging cable to the edge of your table, the wall, and anywhere that works well for you to charge your devices.
Best for recycling plastic bags
Price from SGD20.00
After a trip to the market to buy food and other necessities, you often end up with a lot of plastic bags. Rather than folding them one by one, which takes time and energy, why not put them right in one of these 2 Packs Plastic Bag Organizer. Not only does it make the plastic bags look well-kept, but it also grants you an easy-to-access hole to get one of them when needed.
Best for everyday wearables
Price from SGD27.00
We all have accessories, jackets, hats, and things we just wear more often than others. Why not have a special place for them, right? Well, that special place is this Hat & Clothes Hanger Stand. You can hang all your daily items from umbrellas to coats on this stand.
Best for the bathroom
Price from SGD35.90
A simple hook for your towel is useful, but being honest here, it's just not enough. Where do you place your other bathroom utilities? Or if you have an overnight guest, where will they put their clean clothes? Here's the solution, the RC-Global Deluxe Bathroom Towel Rack. It's made out of stainless steel and allows you to place your towel, clothes, and other bathroom tools.
Best for organizing remote controls
Price from SGD8.40
One of the most common things we misplace in the living room is the TV or AC remote. Did you know that most TV fans spend about three hours looking for their remote control every week? If you want to spend that three wasted hours on something more important, you need to buy this Remote Control and Stationery Holder.
Best for your valuables, cash, and jewellery
Price from SGD11.90
Huge amounts of cash and jewellery should always be kept somewhere secure. A safe is always an ideal choice. However, it takes too much space and is quite impractical if you don't have that much. The solution is this small but reliable Cash Safety Box. It's sturdy, made out of stainless steel, and has a lock.
Best for the laundry room
Price from SGD36.90
A washing machine takes a lot of space. Add laundry detergents, fabric softeners, bleaches, and other chemicals used for cleaning clothes to the equation, and you'll have a total clutter. Why not put them on top of your washing machine but in a more convenient manner by buying one of these Washing Machine Rack Shelf Organizers. It fits on any washing machine and allows you to utilize the free space on top of it efficiently.
Best for your refrigerator
Price from SGD32.20
We often put stuff on top of our fridge to make use of its space. However, it's often not enough. Why not make use of the sides as well, as that's all possible with the help of this UMD Fridge Rack. It can store condiments, tissue rolls, kitchen towels, and even aluminium foils.
Best for dishes, plates, and bowls
Price from SGD48.80
After washing the dishes, it can be quite a problem of where to put them next. Although a drying rack is essential, it also consumes drying time. And transferring the plates after drying is another hassle. Why not dry them to where you permanently place them without wetting the countertop. You can do that by purchasing one of these Double Layer Dish Racks. It's made out of stainless steel, can safely store a lot of plates, and has a drip tray so you won't wet your countertop.
Best for your dishwashing tools
Price from SGD4.90
Last on our list is for your dishwashing tools like your sponge and scrub brushes, the Faucet Sponge Holder. It can keep every cleaning tool you need, and it holds well just below your faucet thanks to its adjustable belt. It's designed with holes to make sure it dries your tools fast to prevent bacteria build up.
Disclaimer: The pricing shown is just a good indication of how much these products are worth. The prices could change based on the e-commerce promotions that are going on. If some of the products are not available, do email us at [email protected] Thank you!