One of the essential tools in any home is a kitchen knife. In fact, it can even be said that a good knife has a thousand and one uses. That's because it does - from preparing your meat cuts to opening canned goods. But with so many knives available to buy on the market, it can be frustrating to select which is the best one for you. Luckily, we've listed the top eight knives available online!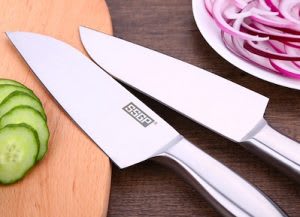 Chef's Multipurpose SUS304
SGD 22.34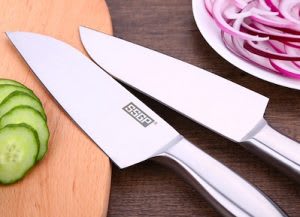 First on our list is a one-piece stainless-steel knife, the Chef's Multipurpose SUS304. This 12-inch knife is fully stainless from end to point. It's an ideal knife for cutting just about anything except for bony meat. As it's a stainless steel blade, it's durable and will last years without having the slightest rust. The only downside is that it takes more time to sharpen than carbon knives.
---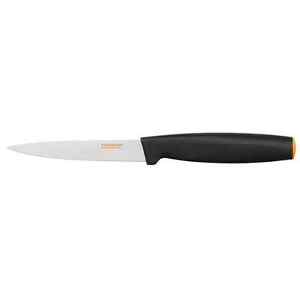 Fiskars Function Form Pairing Knife
SGD 29.3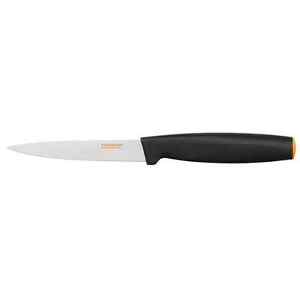 Peeling and chopping vegetables and fruits can be done efficiently with the right knife, which is a pairing knife. The best one available is the Fiskars Function Form Pairing Knife. It has a 4-inch blade with a handle of the same length. Sharp, lightweight, and with a soft-grip handle, it ensures that you don't accidentally drop it while peeling or slicing an apple.
---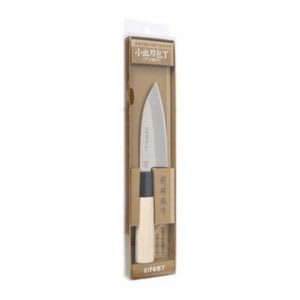 Poo Lee Stainless Steel Japanese Knife
SGD 17.9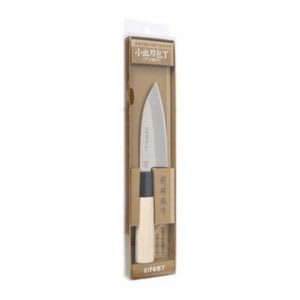 Wooden-handle knives provide a firm, warm grip. They're also more aesthetically pleasing than knives with plastic or metal handles. If you want a knife with a durable handle, the Poo Lee Stainless Steel Japanese Knife is for you. It's sturdy, has a solid build and is made in Japan, assuring you excellent quality.
---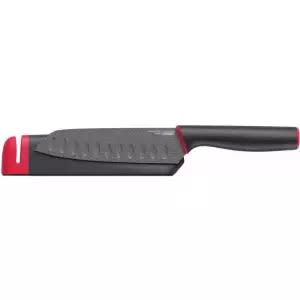 Joseph Joseph 10144
SGD 39.9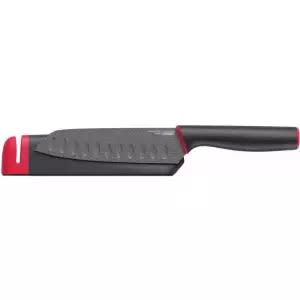 If you need a kitchen knife that is reliable and ideal for camping, the Joseph Joseph 10144 is for you. This knife comes along with a sheath, making it portable. The best part about the sheath is that it has a built-in quick sharpener. Not only can you safely bring this knife around, you can also easily sharpen its blade without needing to carry a sharpening tool. Plus, it also serves as extra protection for storing your knife to keep it clean and rust-free.
---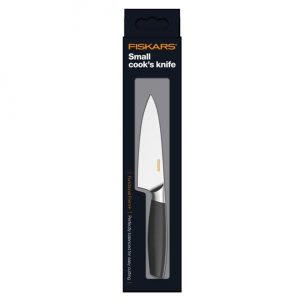 Fiskars Small Cooks Knife
SGD 29.3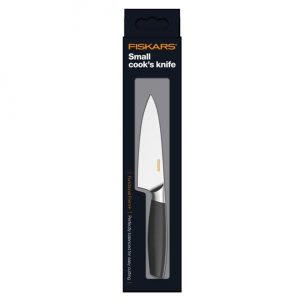 People with smaller hands might find the Fiskars Small Cooks Knife handy to use. This knife has a 4.7-inch blade, but with a 4-inch handle. The handle is slimmer than most knives, making it easier for those with shorter fingers to get a firm grip. It is sharp, durable, and can take on almost any cutting task.
---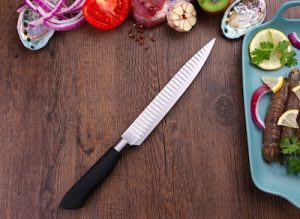 Chef's Professional Kitchen Meat Knife
SGD 17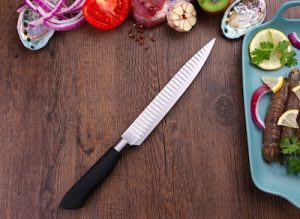 If you need a reliable knife for slicing and cutting meat, the Chef's Professional Kitchen Meat Knife is for you. This knife is a combination of stainless steel and carbon, making it durable but soft enough to sharpen easily. Its long profile and wide width makes it ideal to use on meat as it adds enough weight to cut tough meat quickly and effortlessly.
---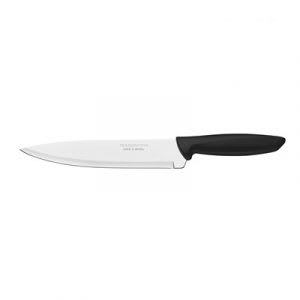 Tramontina 8" Chef's Knife
SGD 8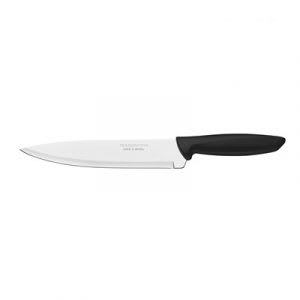 If you need a knife because you have none at home, a good start that is both versatile and reliable for any cutting task is the Tramontina 8" Chef's Knife. An 8-inch knife, it has a durable stainless steel blade, a plastic handle and an incredibly low price - pretty much great for almost any use.
---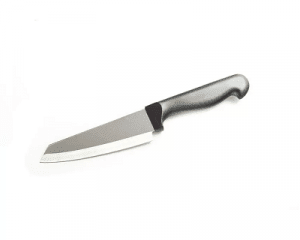 Vesta Bunka Knife
SGD 11.5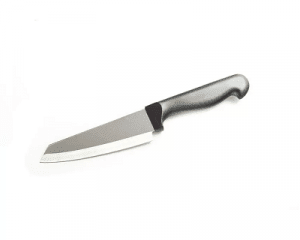 If you have joint pain or arthritis, some knives won't work well with you, but the Vesta Bunka Knife just might! It's a 7-inch knife with a super ergonomic handle to provide you with a stable, excellent and natural grip. It also has a carbon blade, allowing you to easily sharpen the knife without requiring too much force.
---
Disclaimer: The pricing shown is just a good indication of how much these products are worth. The prices could change based on the e-commerce promotions that are going on. If some of the products are not available, do email us at [email protected] Thank you!