Water is essential to humans. In fact, our body is made up of 70% water, so we should drink ideally 8 glasses of water every day. Although we can get water from the tap, but they are not necessarily the safest the drink. So it is best to boil the water with a kettle.
One of the trending types of kettle to have these days is a glass kettle. But, what is so impressive about them? Well, for starters, they do not rust. So you can be sure to use one for quite some time. Also, unlike other materials, they do not leave weird tastes or odours in water even if left full for a while.
Glass kettle vs stainless steel kettle
Glass kettles and stainless steel kettles have their own pros and cons. Both are wonderful materials that actually work well together. But on their own, either one can be stronger than the other. For example, glass kettles look more stylish and are easier to clean as they are see-through, whereas stainless steel kettles are more durable.
It all comes down to one's preferences and needs. Here, we list down some lovely glass kettles for you to pick.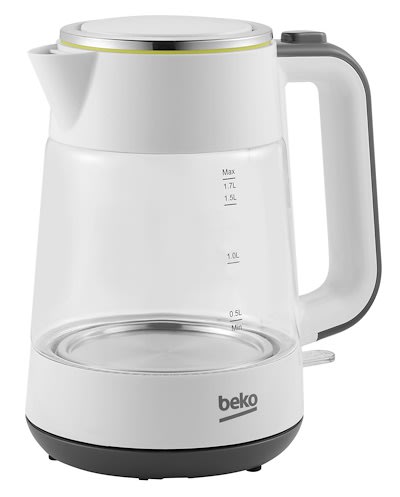 Beko Glass Kettle WKM6321W
SGD 49.00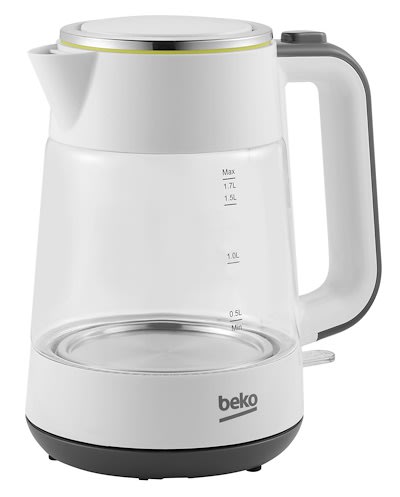 The Beko Glass Kettle is a great addition to your home or office. Designed elegantly as a transparent kettle, it looks stylish while it boils water or even when just sitting on the counter.
It works quickly and silently, that you won't even know it's there. With just 5 minutes, you can have 1.7 litres of drinkable boiled water. To add, it automatically shuts off when there's hardly any water in it with its dry-boil protection feature. That way, accidents can be prevented and damage to the kettle is reduced.
---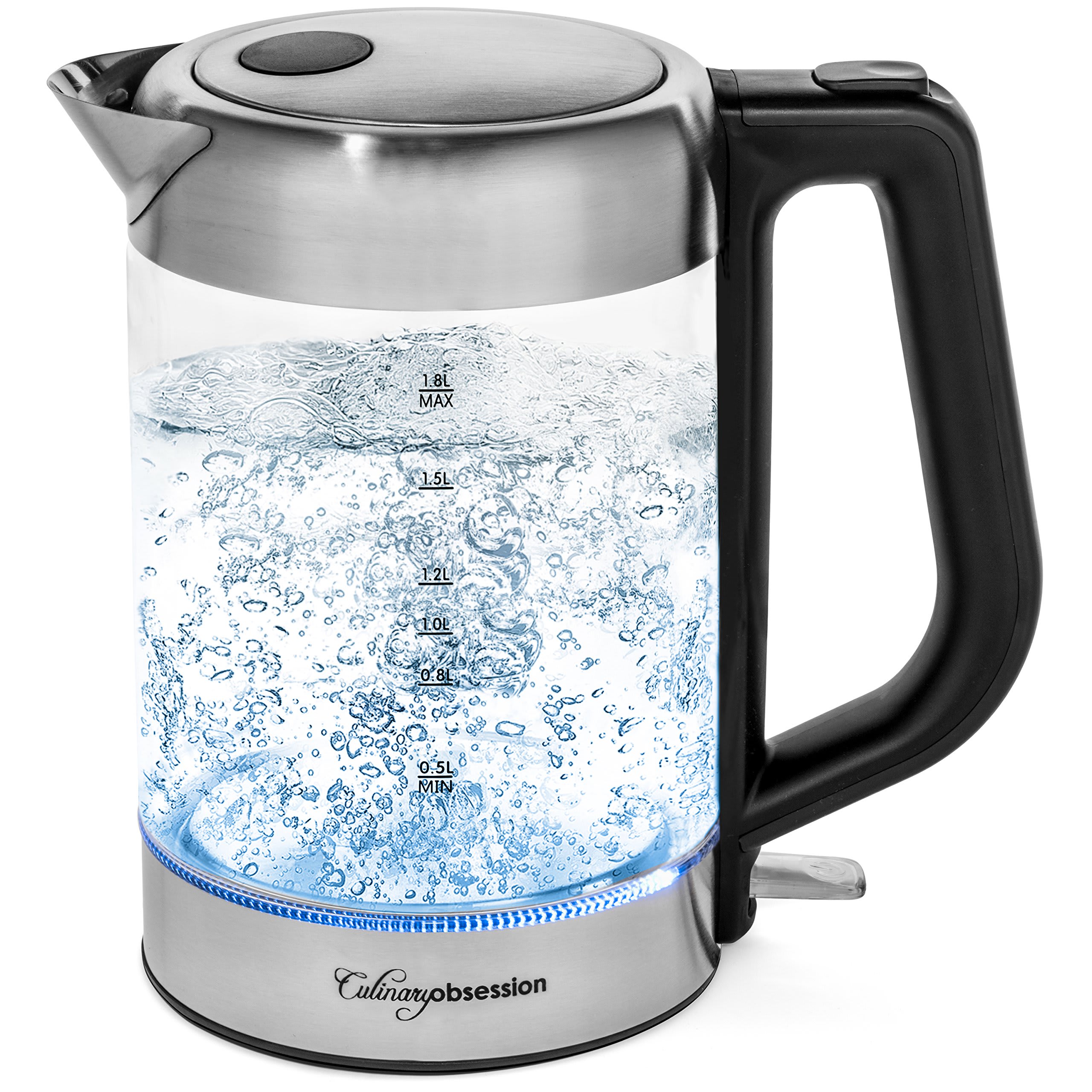 Culinary Obsession Glass Electric Kettle
SGD 101.00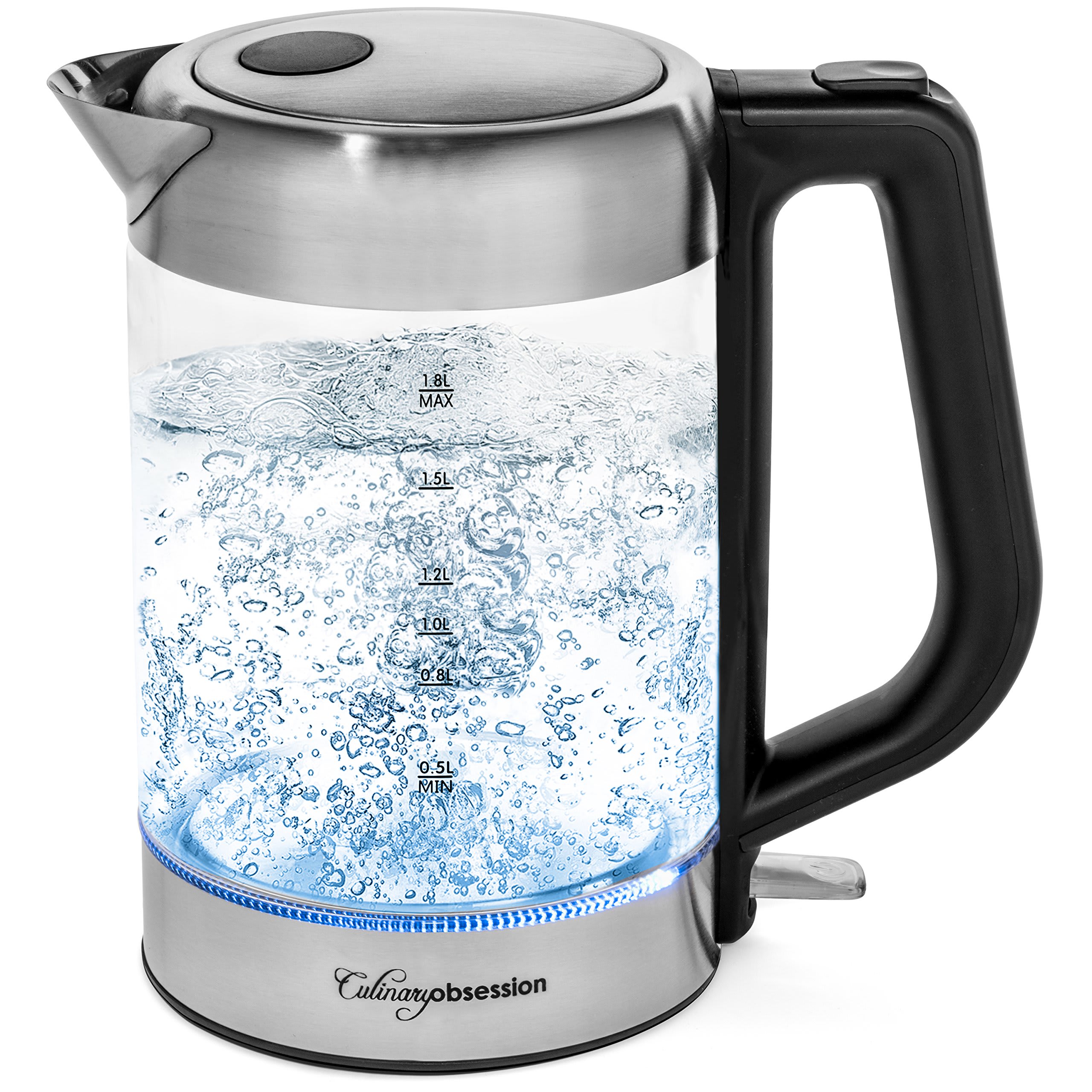 As BPA is a concern that most of us are aware of, it is something we try to avoid when we get new kitchen appliances and tools. With the Culinary Obsession Glass Electric Kettle, BPA is no longer a problem.
Made with borosilicate glass and stainless steel, it provides good protection from any contact with plastic. It is also easy to clean thanks to its large lid and wide opening that a large hand can fit inside just fine.
---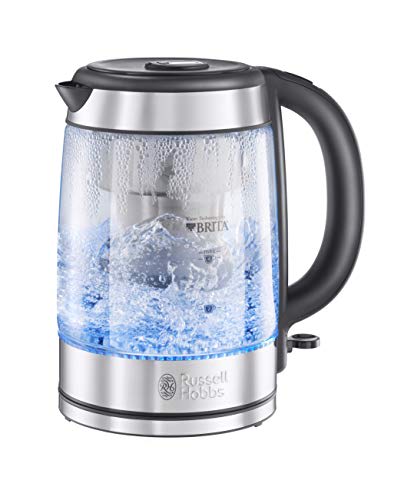 Russell Hobbs 20760-10 BRITA Filter Purity Glass Kettle
SGD 142.00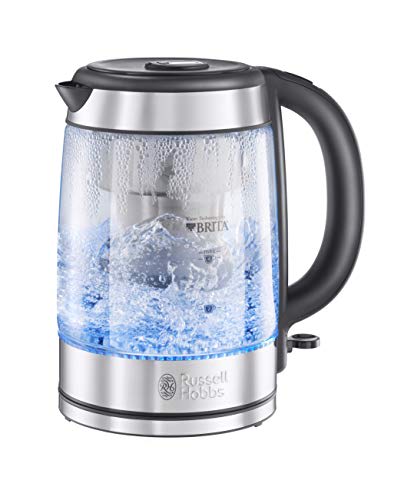 Hard water can be too rich for some to consume. So it is better to get an appliance that can filter out excess minerals in water like the Russell Hobbs glass kettle with BRITA filter.
With the filter, the kettle is able to reduce metals, chlorine, and limescale. This results in better tasting drinks and a longer kettle life, which equate healthier water intake and cost-saving. There is also a cartridge replacement reminder so that you will always have fresh filtered water.
---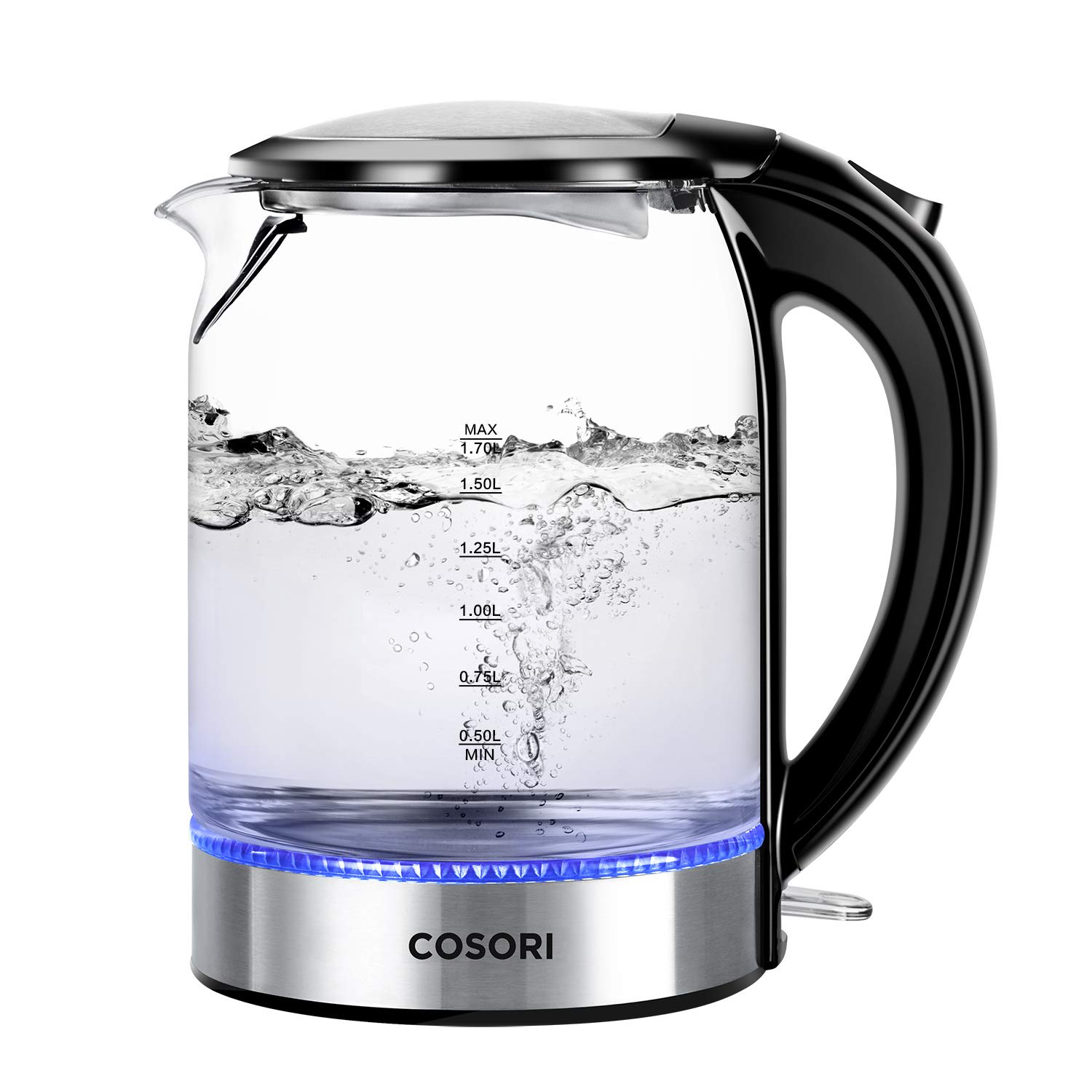 Cosori Electric Kettle
SGD 112.00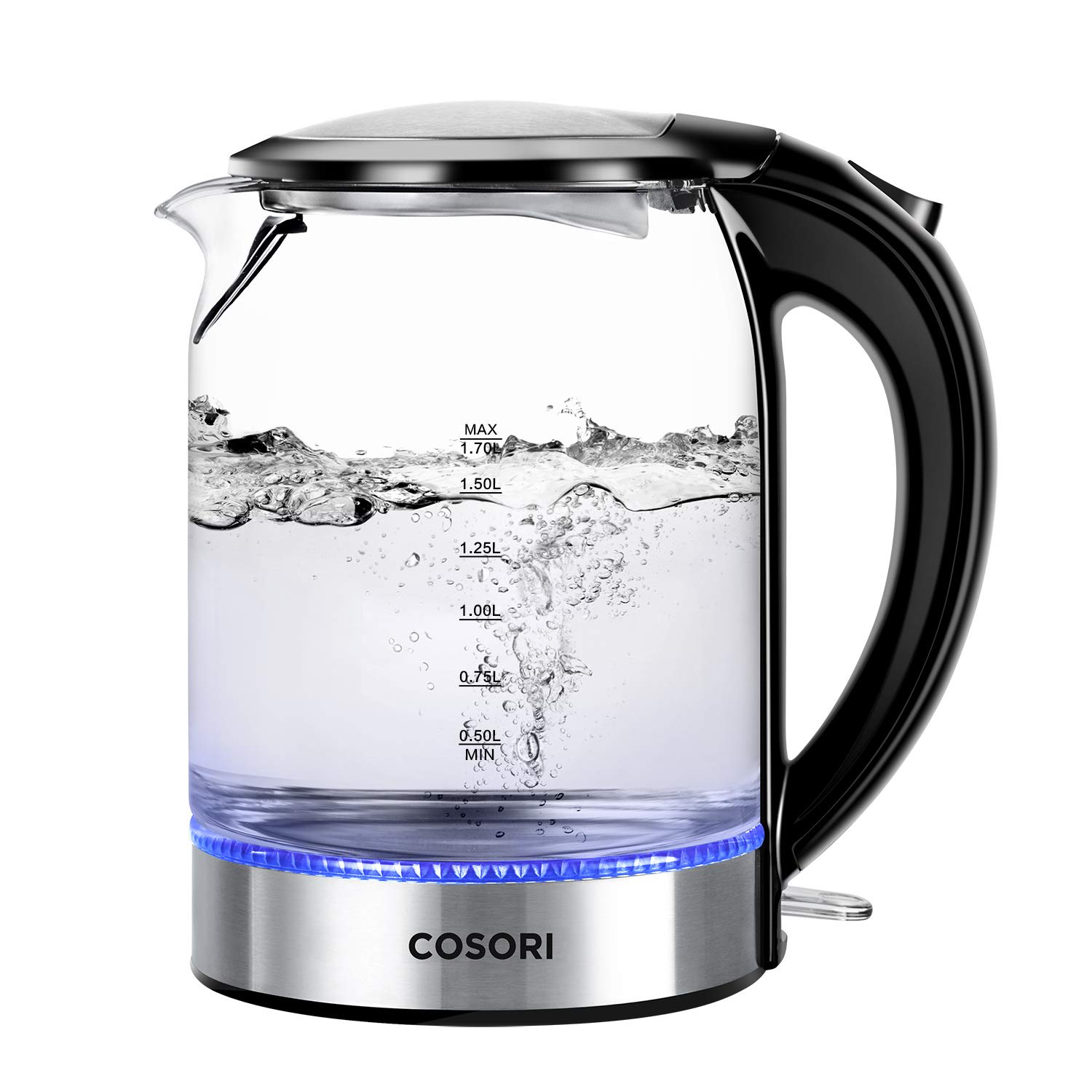 If you think plastic and heat is not a good combination, then you might just be happy with the COSORI electric kettle. This kettle is made entirely without plastic - only with borosilicate glass and stainless steel - even the lid.
When it is time to boil water, the blue LED indicator will light up, making a lovely view while the kettle does its job. Boiling only takes 3-7 minutes. After that, you can use the water to make coffee, oatmeal, pasta, and whatever you like. The kettle rotates 360 degrees, so measurement is precise and pouring is not an inconvenience.
---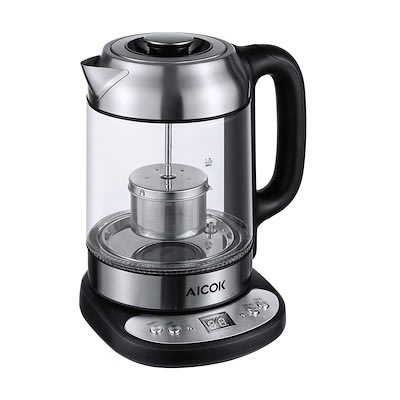 Aicok Electric Glass Tea Kettle MD-326T
SGD 99.00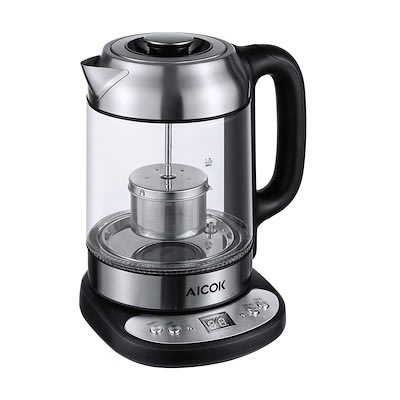 Are you a tea lover? Then of course you would get a kettle that has a tea infuser, which is exactly what the AICOK electric glass tea kettle has. The infuser is removable so that you don't have to use it when you're boiling just water.
After boiling, the temperature can be set to keep warm between 50-95 degrees Celsius, but only up to 2 hours for power-saving purposes. This is a useful function if you happened to forget to switch the kettle off. Now you can drink happily and healthily in a safe manner.
---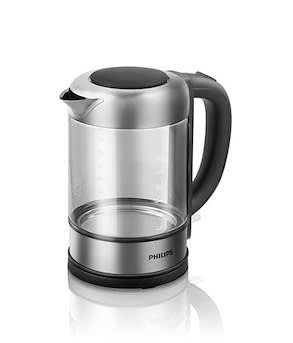 Philips Glass Kettle Avance Collection SCHOTT DURAN® glass HD9342
SGD 119.00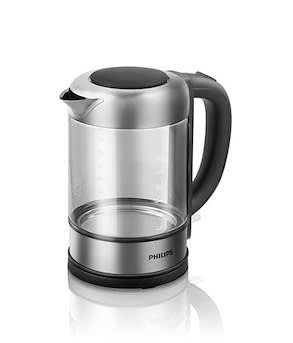 Made from SCHOTT DURAN Germany glass, the Philips Glass Kettle HD9342 is a durable piece of appliance that will last you a long time. It also encourages moderation in the sense that it has a cup by cup indication so that you do not need to boil more than you require.
This kettle ensures reduction of water and electricity wastage. Be a cost-saving, power-saving, and environment-friendly water boiler with this kettle.
---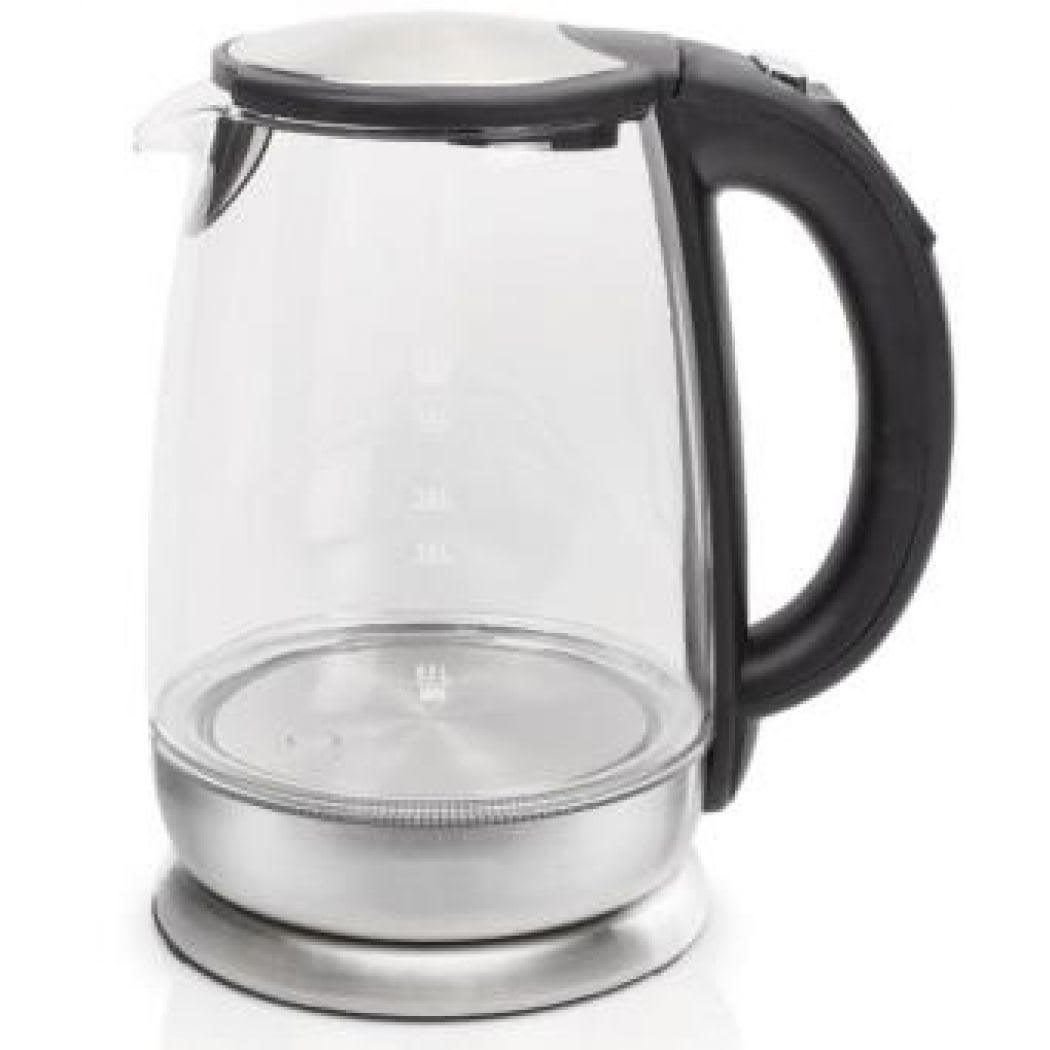 Morries Borosilicate Glass Kettle MS3030GKKW (5 LED Colours)
SGD 48.90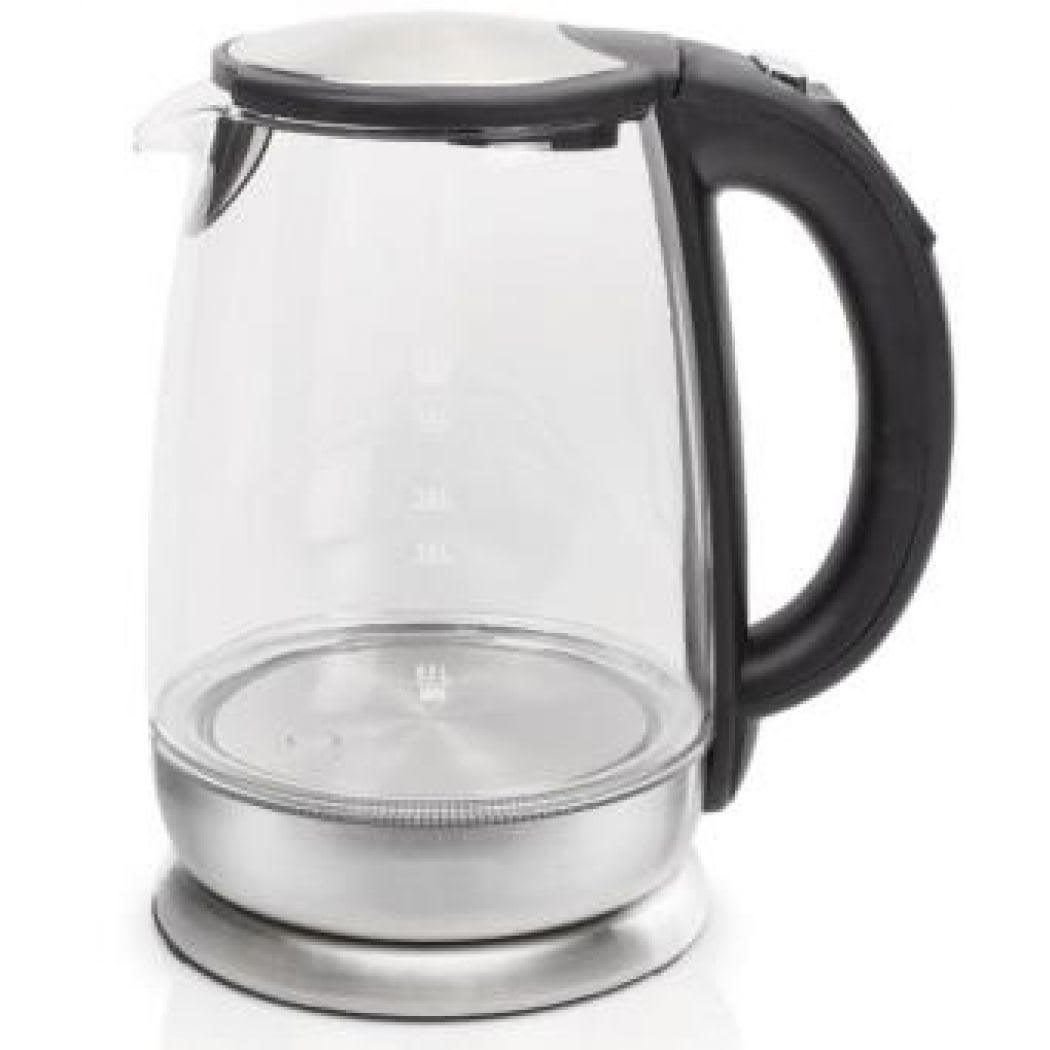 Pretty is one adjective to describe the Morries glass kettle. It comes with 5 LED colours for when keeping liquid warm. Each one represents a different temperature - green for 50oC, blue for 70oC, yellow for 80oC, and pink for 90oC. This way, you get to enjoy different hot drinks.
For example, if you fancy a cup of green tea, it would be perfect at 70oC. Meanwhile, coffee mixture is amazing at 90oC. Get this kettle to light up your space and drink your beverage while you enjoy the beautiful light and process.
---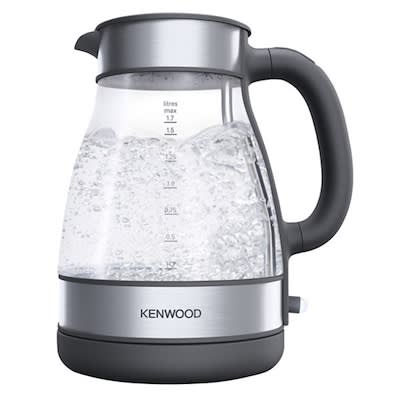 Kenwood ZJG112CL Glass Kettle
SGD 120.00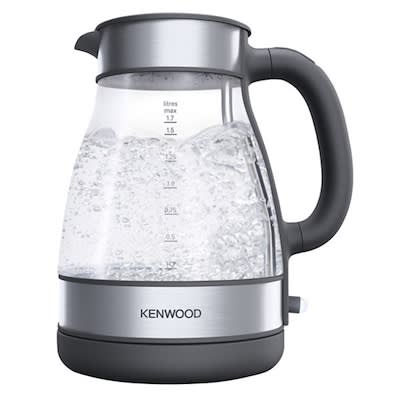 Tired of having wires all around your kitchen top? Say no more messy cords and wiring with the cordless Kenwood glass kettle.
This kettle has a sleek curved shape that is classy and beautiful to look at, and has a 360 degrees power base which makes the kettle suitable for both left and right-handers. Not to forget, it has a removable mesh filter that makes cleaning an easy task so your water and kettle will always be clean.
---
Disclaimer: The pricing shown is just a good indication of how much these products are worth. The prices could change based on the e-commerce promotions that are going on. If some of the products are not available, do email us at [email protected] Thank you!