A pressure cooker is one of the best hands-off methods to quickly get delicious meals on the table without stirring up a mess. Their versatile and user-friendly features help you slow cook, steam, and sauté healthy food in minutes. If you love convenience, a pressure cooker is simply a must-have in your modern kitchen.
Before purchasing a brand-new pressure cooker, there are a few things that you need to watch out for to make sure you're getting the right product.
What should I look for when buying a pressure cooker?
First off, you need to know whether you're planning on getting a stovetop pressure cooker or an electric one. If you're getting the stovetop version, make sure it has a spring valve, so you won't have to suffer too much noise when the cooker releases steam. On the other hand, electrics have a weighted float valve which also produces less noise and are more energy efficient.
A good pressure cooker should have at least two pressure settings. A "High Pressure" setting is used for tenderizing meat and anything dense that requires longer cooking time. Meanwhile, a "Low Pressure" is great for cooking softer food like fish, eggs, vegetables, and pasta. If you get a cooker with only one pressure setting, you may end up with longer cooking time or unsatisfying meals.
Finally, you should get pressure cookers from reputable companies as these kitchen devices come with plenty of parts that will eventually wear off and needs to be replaced. Therefore, it is important to get one from a longstanding company with good customer service, so it'll be easier for you to get replacement parts.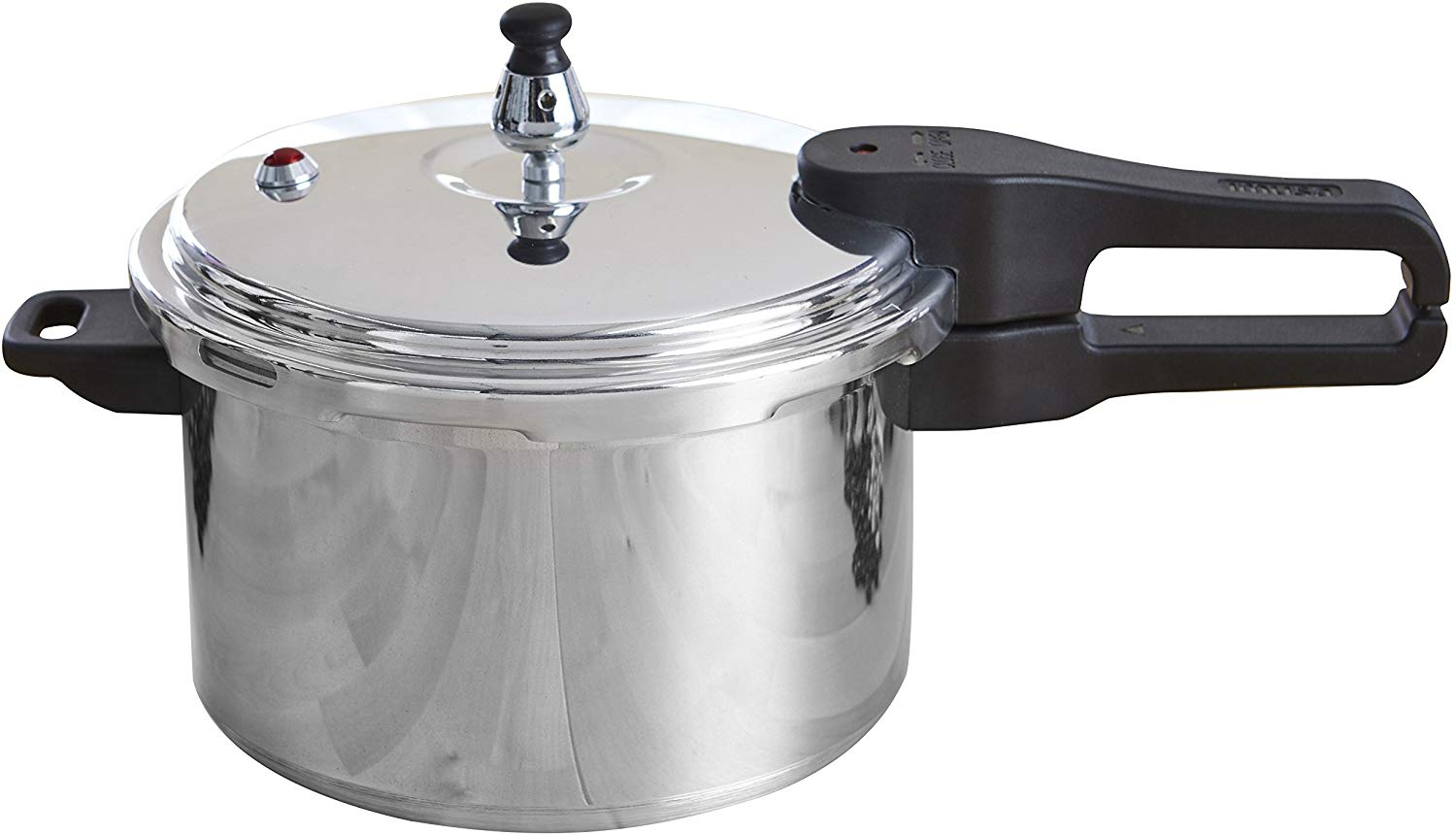 IMUSA USA A417-80801W Stovetop Aluminum Pressure Cooker
SGD 48.75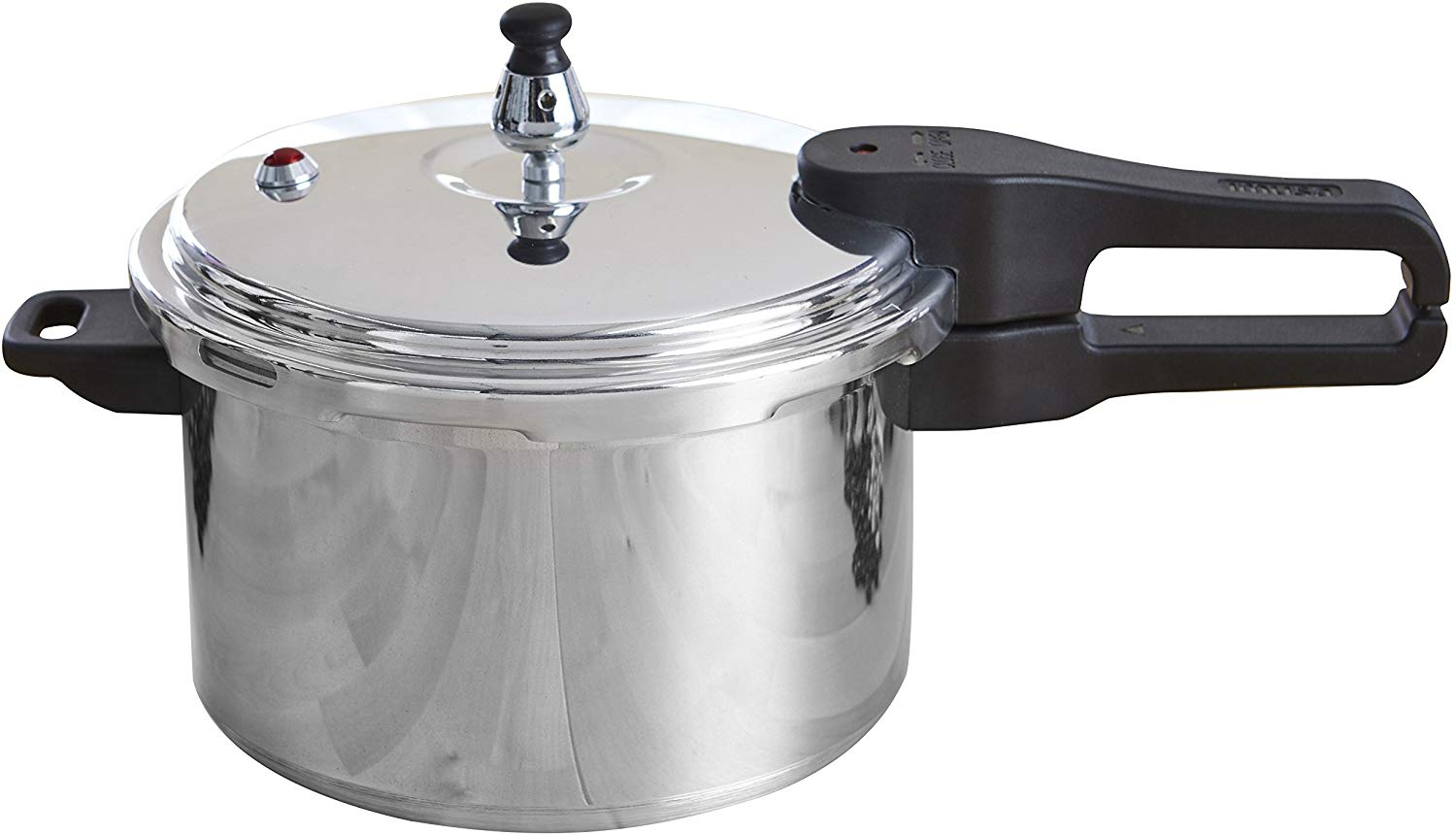 For those who rather a traditional pressure cooker, this remarkable stovetop pressure cooker from IMUSA has cool-touch handles to let you move it around while it's hot. The Aluminium pressure cooker has a safety locking lid to allow pressure build up for complete cooking in minutes. IMUSA's A417-80801W stovetop pressure cooker is sure to deliver a well-prepared meal for your family every time.
---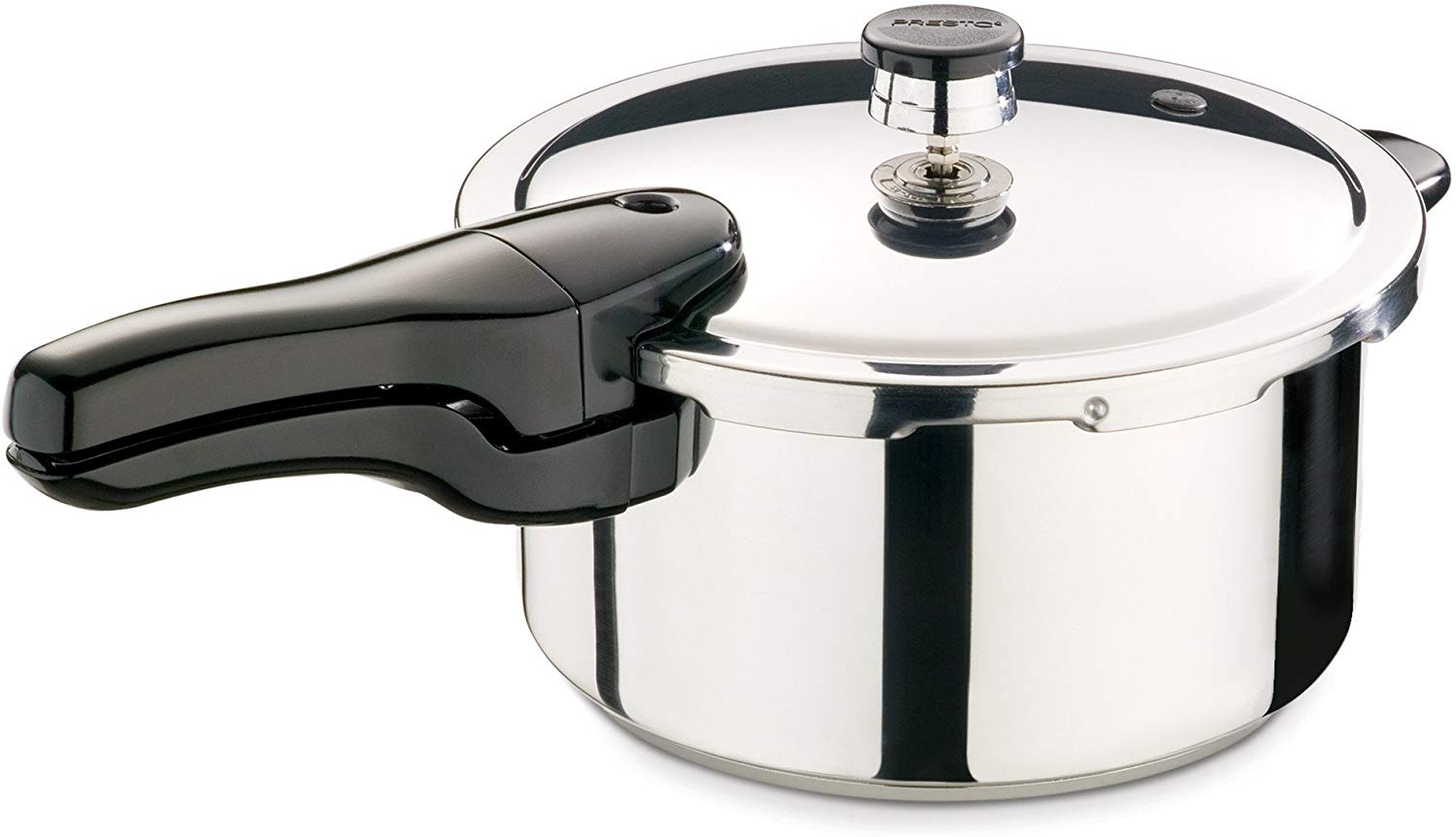 Presto 01341 4-Quart Stainless Steel Pressure Cooker
SGD 77.67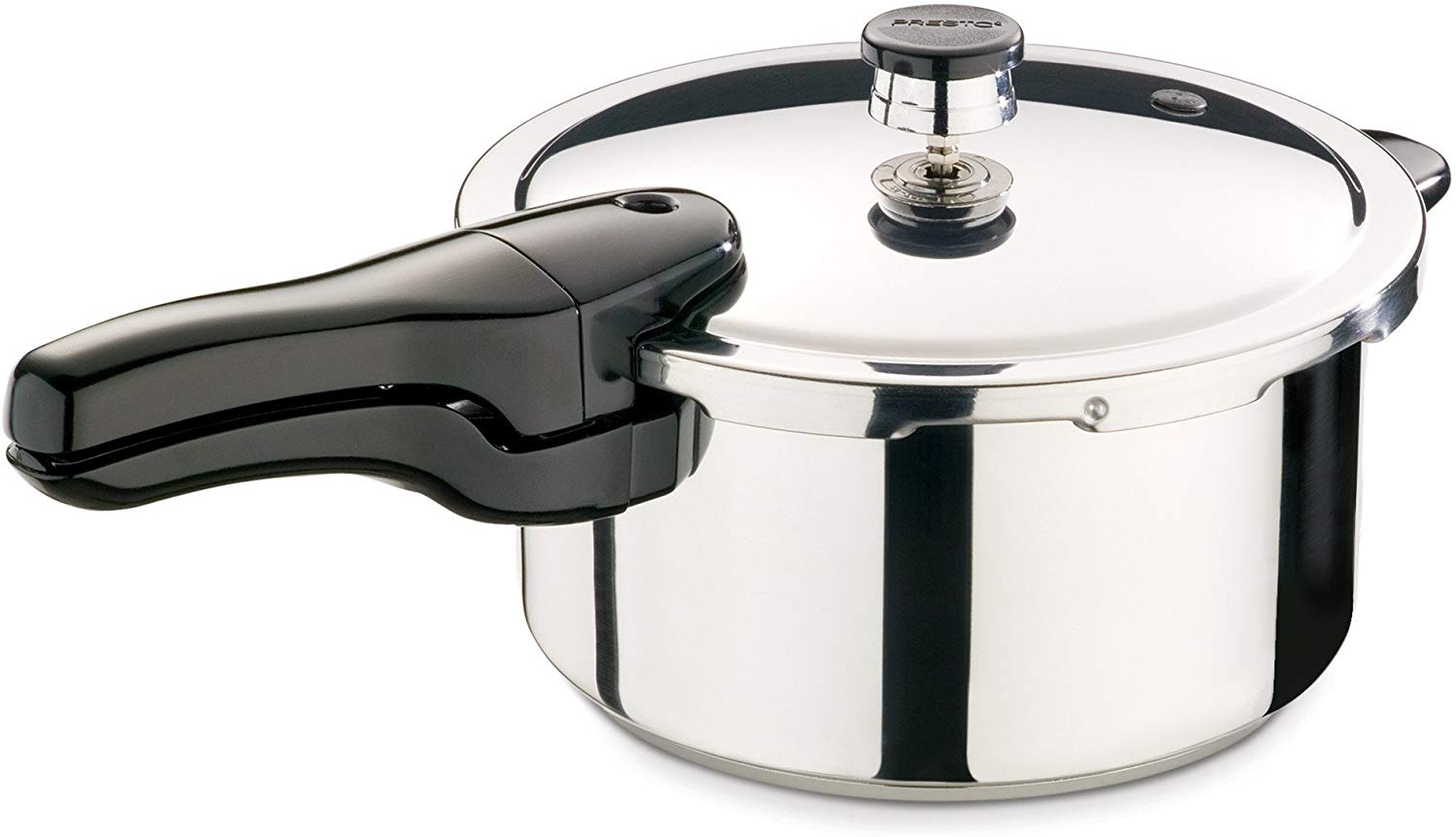 The Presto Pressure Cooker has a luxurious stainless-steel construction that even comes with a special tri-clad base. This cooker works efficiently to preserve flavour and nutrients while maintaining even heating inside the pot for much quicker cooking. An affordable Presto Stainless-Steel Pressure Cooker is certainly the smarter choice for healthy, low calorie food preparation.
---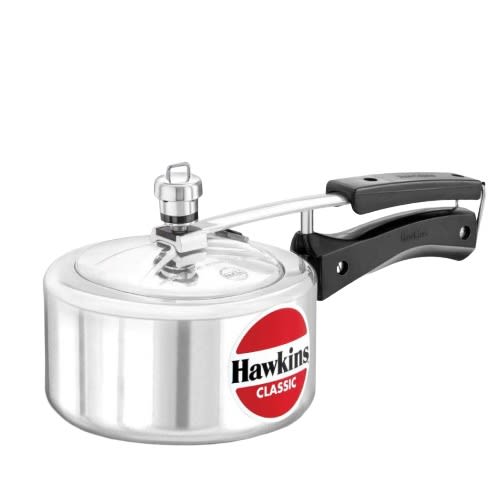 HAWKIN Classic CL15 1.5-Liter New Improved Aluminum Pressure Cooker
SGD 71.84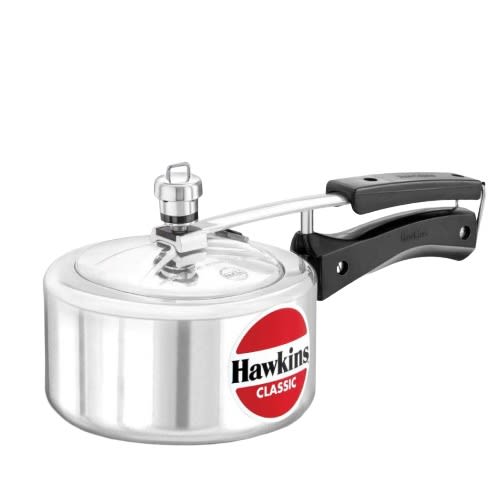 This durable Hawkin Classic CL15 Aluminium pressure cooker is often praised for its affordability and functionality. Hawkin's petite-sized pressure cooker can even find a perfect spot in your tiny apartment without cramping up your style. With strong safety features, this fool-proof pressure cooker makes it very easy to whip up a Michelin star-worthy meal.
---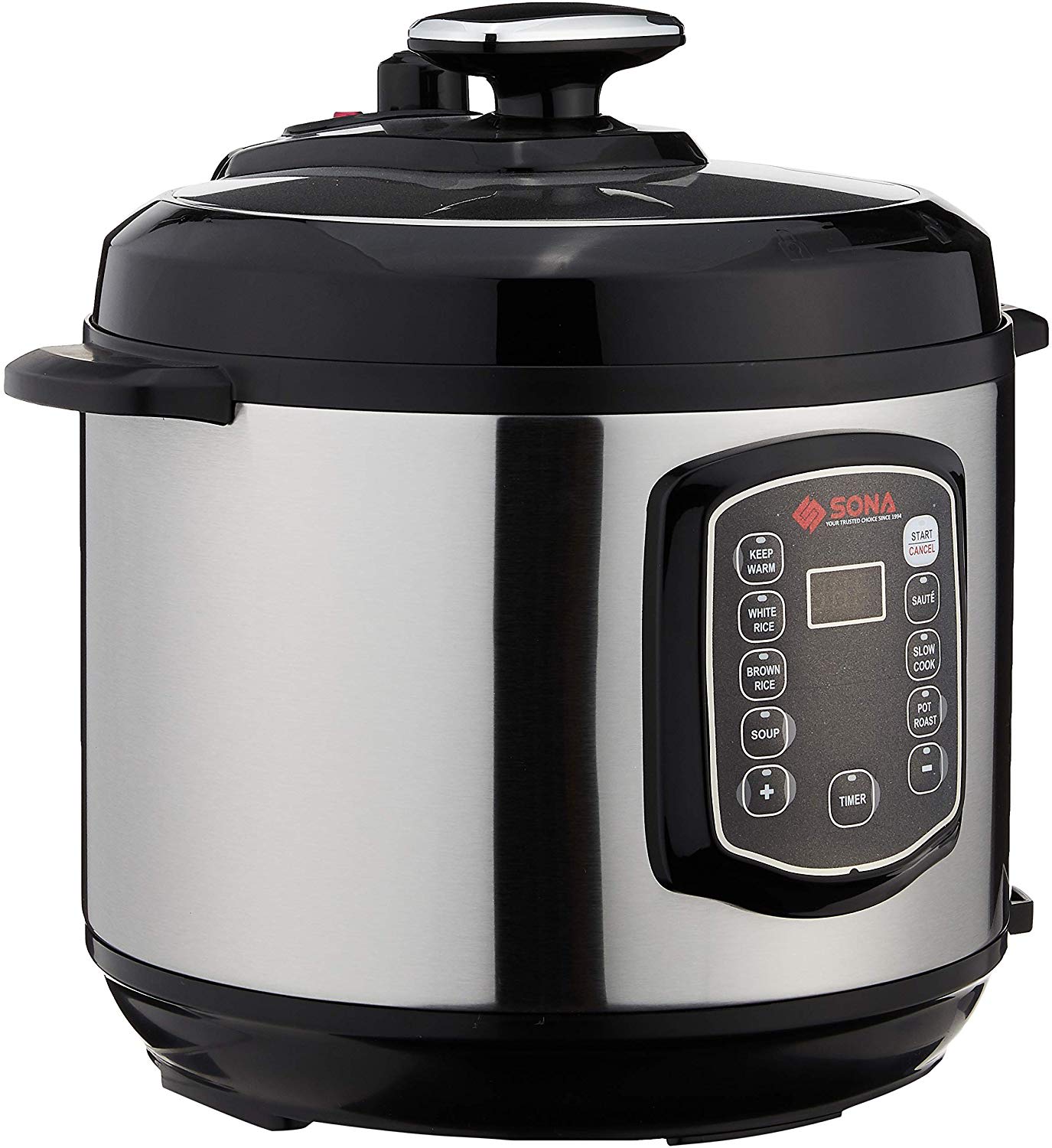 Sona SPC Electric Pressure Cooker
SGD 92.99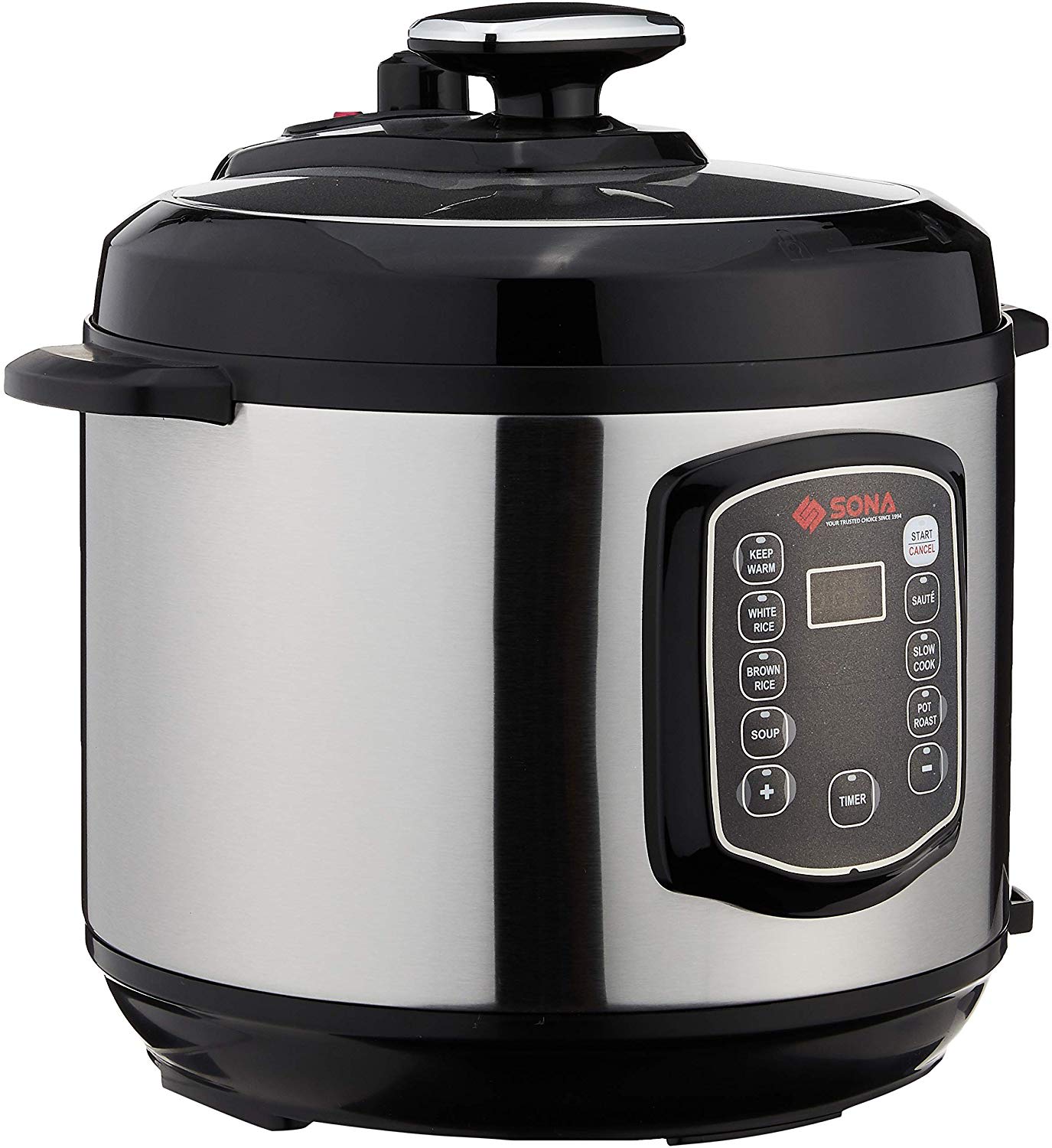 The Sona SPC Electric Pressure Cooker features various pre-set cooking options to help you prepare all sorts of delicious food. Furthermore, it even has an extraordinarily large capacity to help you cater to a crowd. This pressure cooker comes with 7 unique safety features to efficiently serve you with safety in mind.
---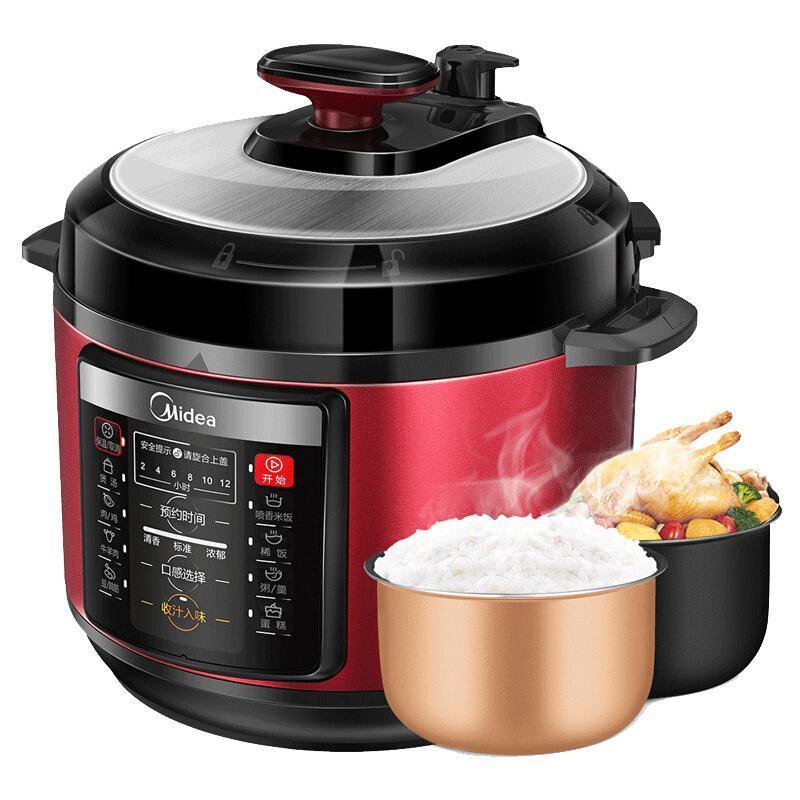 Midea 5L Dual Pots Electric High-Pressure Cooker
SGD 95.9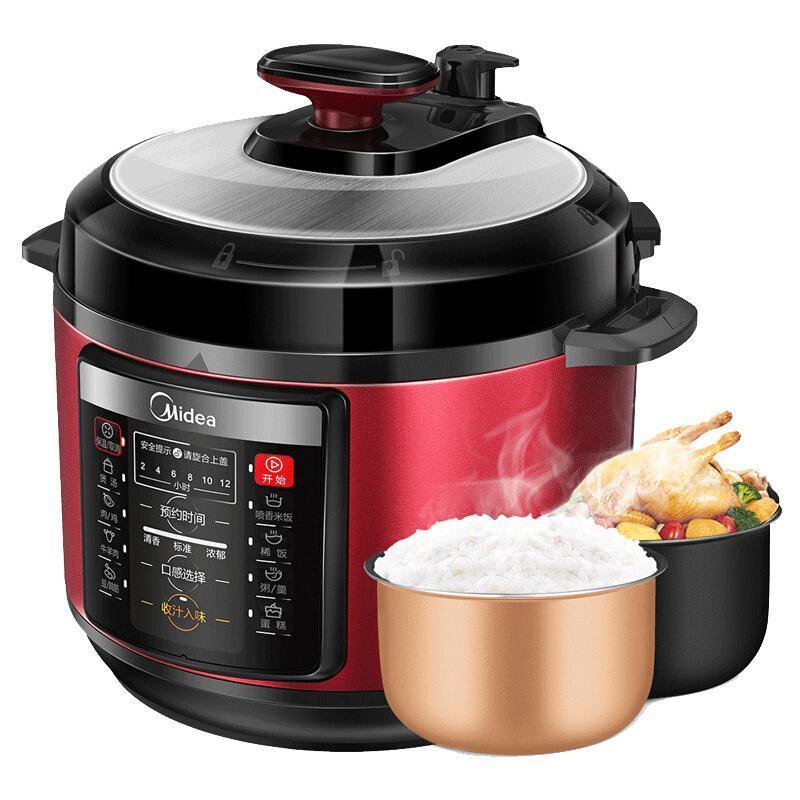 Midea's 5L electric pressure cooker comes with two non-stick inner pots that are specialised in helping you to cook delicious meals effortlessly. With 10 safety features, this pressure cooker maintains a safety cooking environment for you and your family. Midea's versatile electric high-pressure cooker easily turns any kitchen job into a fun and breezy activity without breaking your bank.
---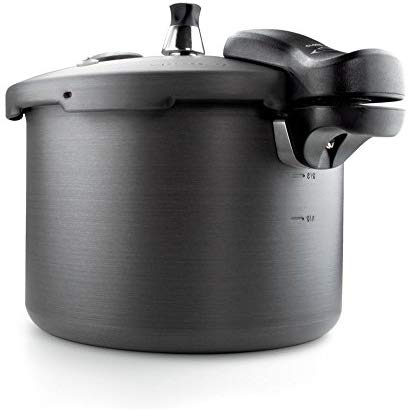 GSI Outdoors Halulite Pressure Cooker
SGD 221.29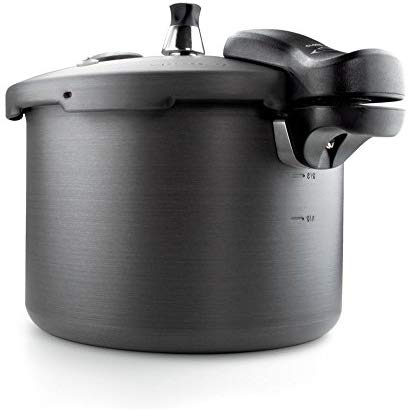 Constructed with proprietary aluminium alloy, the efficient Halulite Pressure Cooker is lightweight enough for easy portability. The cooker is even hard-anodized to have a scratch and abrasion-free surface for heavy-duty cooking. Whether you are cooking in your kitchen or at camp, this mini pressure cooker is sure to help you prepare perfect meals effortlessly.
---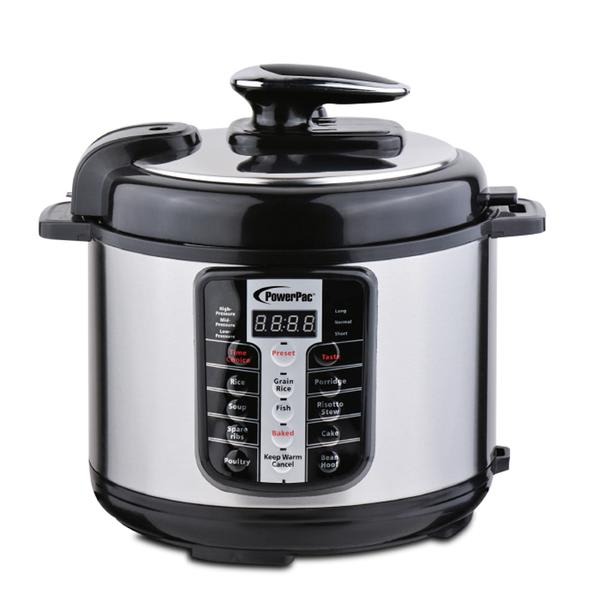 PowerPac Electric Pressure Cooker 5.0L
SGD 89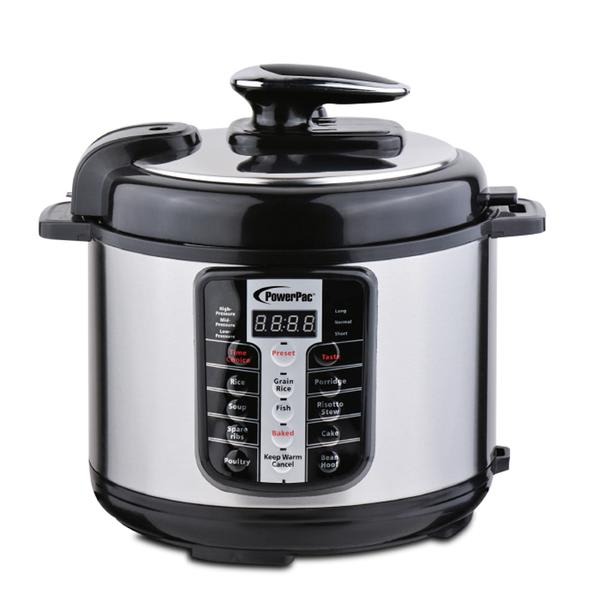 Show off your culinary skills with PowerPac's amazing 5.0L Capacity Electric Pressure Cooker. Featuring pre-set cooking programs, this pressure cooker successfully retains nutrients and aroma for plenty of great tasting meals. This well-built pressure cooker works flawlessly to produce delicious meals without putting a serious dent in your energy bill.
---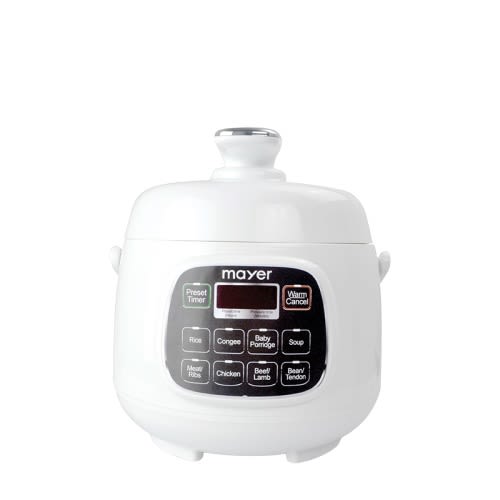 Mayer MMPC1650 Mini Pressure Cooker 1.6L
SGD 79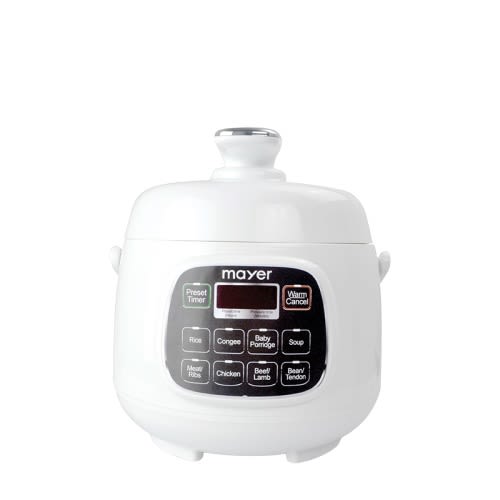 The Mayer MMPC1650 Mini Pressure Cooker is perfect for college students looking to save some extra bucks by cooking at home. It has preset cooking functions to help you produce rice, congee, tenderize meat and even to boil your favorite soup. In addition, the mini pressure cooker has efficient energy saving capability and won't hit your energy bills too hard.
---
Disclaimer: The pricing shown is just a good indication of how much these products are worth. The prices could change based on the e-commerce promotions that are going on. If some of the products are not available, do email us at [email protected] Thank you!