The reason why kitchen hand soaps are distinguished from your regular hand soap is that they need to be gentle enough for your skin as you use your hands a lot in the kitchen. They also need to be effective enough to wash away dirt caused in your kitchen.
Here is a list of 8 kitchen hand soaps you should consider having.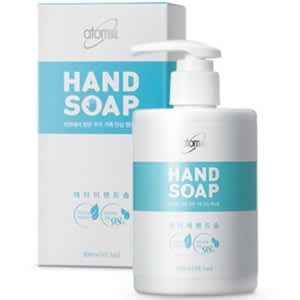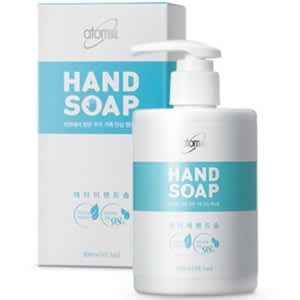 Atomy's hand soap will guarantee clean and moisturised hands. Consisting of complex orange extract, palm and coconut ingredients as well as natural moisture extract, you can ensure your dry skin is well thought after.
---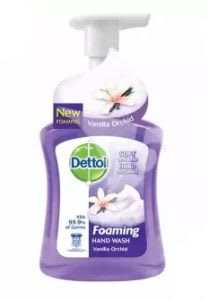 Dettol Foaming Hand Wash - Vanilla Orchid
SGD 3.99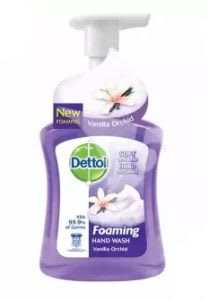 Toddlers are more susceptible to germs and bacteria due to their immune system still in the midst of developing. A way to teach them to wash their hands more often is, believe it or not, through scent. Therefore, nice scented hand soap is ideal.
Dettol is a famous household brand which is known for its anti-bacterial properties. While one can do no wrong with their classic concoction option, you can still get it with different fragrances, such as this popular Vanilla Orchid variation.
---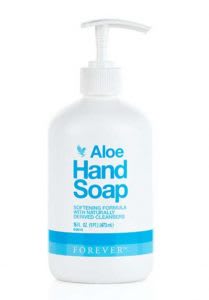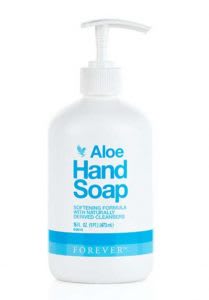 While there are many hand soaps out there made from organic ingredients, aloe vera is your best and safest ingredient to have. Not only does it effectively clean, but it also helps to moisturise and keep your skin supple too — a two-in-one just for you.
---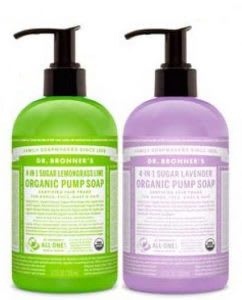 Dr Bronners Organic Sugar Pump Soap
SGD 18.9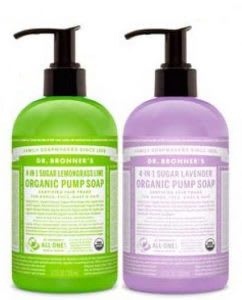 Dealing with eczema requires a great deal of care, especially when it comes to the type of hand soaps you use. Here's one that's friendly on eczema. Dr Bronners Organic Sugar Pump Soap has a gentle formula that ensures that its natural ingredients will not aggravate your eczema. Best of all, it is environmental-friendly!
---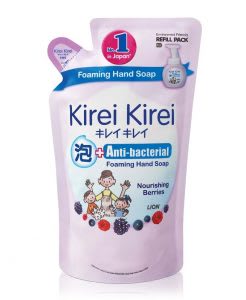 Kirei Kirei Anti-Bacterial Foaming Hand Soap 450ml
SGD 2.34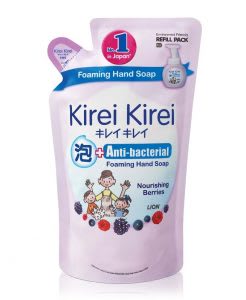 Every household needs a Kirei Kirei Anti-Bacterial Foaming Hand Soap! The hand soap spares no mercy on bacteria while ensuring your skin remains smooth and moisturised since it is made up of 100% plant-based cleaning ingredients. It dispenses creamy foam which can reach into the nooks and crannies of your hand more than your average liquid hand soap.
---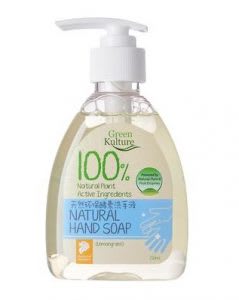 Green Kulture Hand Soap Lemongrass 250ml
SGD 4.90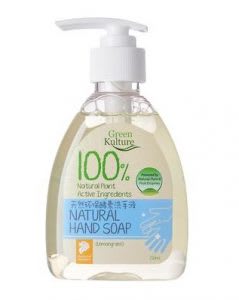 Not all hand soaps are suited for sensitive skin or tattooed skin. If you happen to fall into either one of these categories, then you would most likely find the Green Kulture Hand Soap Lemongrass well-suited for your hands.
Consisting of properties that are anti-inflammatory, the soap is anti-bacterial and hypoallergenic for gentleness on the skin. Besides, it is a homegrown brand of Singapore which serves to promote healthier and cleaning living in the community.
---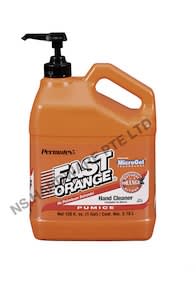 PERMATEX Fast Orange Microgel Hand Cleaner
SGD 34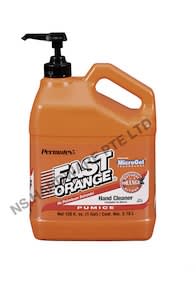 Not all kitchen hand soap has the properties to deal with difficult dirt and grease. Unless it is the Permatex Fast Orange Microgel Hand Cleaning. This natural-citrus infused hand cleaner works magic when you get your hands dirty. It is fortified with various organic ingredients to aid in cleaning without damaging your skin.
---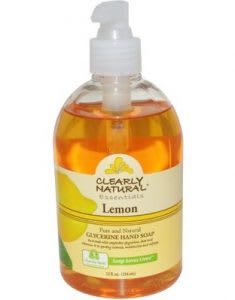 Clearly Natural Essentials Glycerine Hand Soap Lemon 12 fl oz (354 ml)
SGD 9.21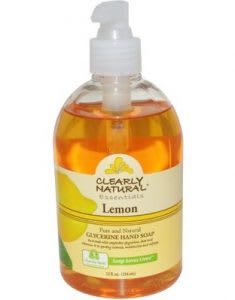 Lemon seems to be the signature choice of scent when it comes to hand soaps, which most of us can never get enough. If you are a sucker for everything lemon, you may want to get yourself on this Clearly Natural Essentials Glycerine Hand Soap Lemon. Made of natural ingredients rich in vitamins such as aloe vera and vegetable-derived glycerine, you're guaranteed supple and smooth hands every use.
---
Disclaimer: The pricing shown is just a good indication of how much these products are worth. The prices could change based on the e-commerce promotions that are going on. If some of the products are not available, do email us at [email protected] Thank you!