As Karen Carpenter sings: "Rainy Days and Mondays always get me down", we know how rainy days can be difficult for drying clothes. Thankfully, you can do that with a tumble dryer! Of course, if you're new, you might wonder, which type of tumble dryer should you buy.
Condenser or vented?
The main difference between a vented and a condenser dryer is how they remove water from the dryer. Vented dryers have a long and flexible hose connected to it, which then expels water, normally to the outside of the house. Meanwhile, a condenser dryer extracts moisture from wet clothes and collect it in an internal container. When the container is full, it will need to be emptied.
You may want to choose the vented dryer if you:-
Are placing the dryer near an outlet or outside of your house

Don't want to empty a container full of water

Are price-conscious
On the other hand, choosing a condenser dryer lets you place your dryer anywhere in your home since there is no hose.
No matter if you choose vented or condenser, both types of tumble dryers will still get the job done - dry clothes. Here is a guide on the best tumble dryers to suit you best.
Europace EDY5701S Tumble Vented Dryer White
SGD 499.00
What makes this 7kg Air Vented Dryer a good buy is the fact that it's easy to use and maintain. It comes with a convenient Sensing Technology and 15 programmes for a beginner-friendly laundry-drying experience. Moreover, it has a stainless steel drum for rust prevention and a big filter that enables easy cleaning. Additionally, its motor comes with a 5-Year warranty.
---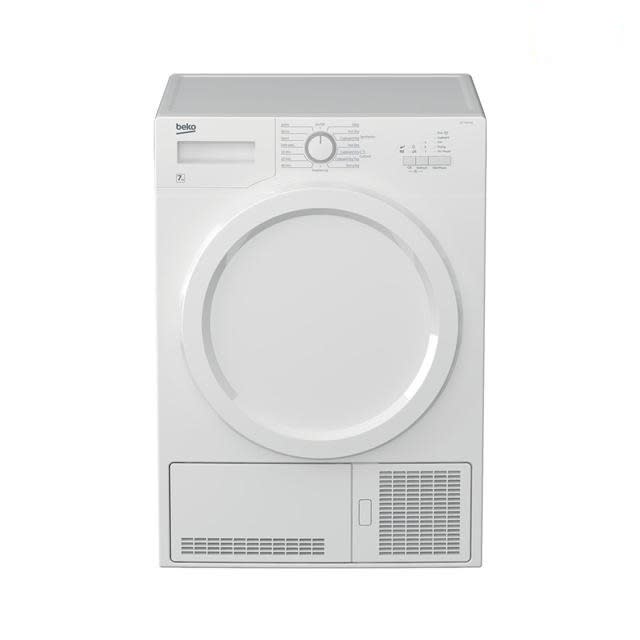 Beko DCY7202XW3 Condenser Dryer
SGD 639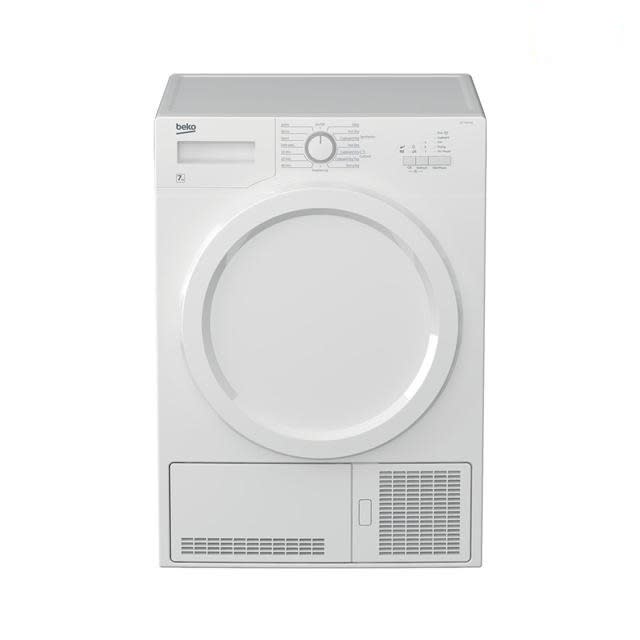 The Beko DCY7202XW3 condenser dryer will save you time on ironing clothes thanks to its Auto Anti-Creasing drying feature. For under S$700, you get a whopping 16 Programs and 12 Years Warranty on the dryers' motor which is one of the longest warranty observed so far.
---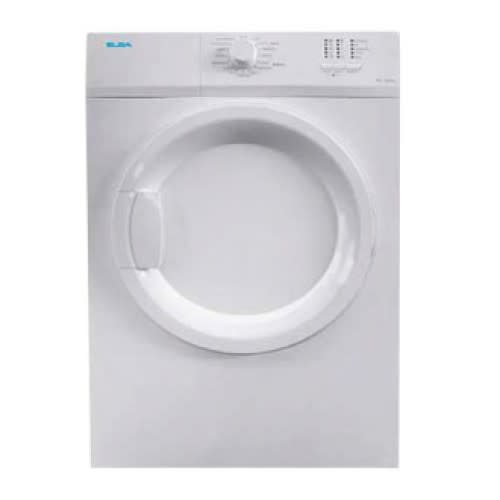 Elba EBD749V Air Vented Dryer
SGD 539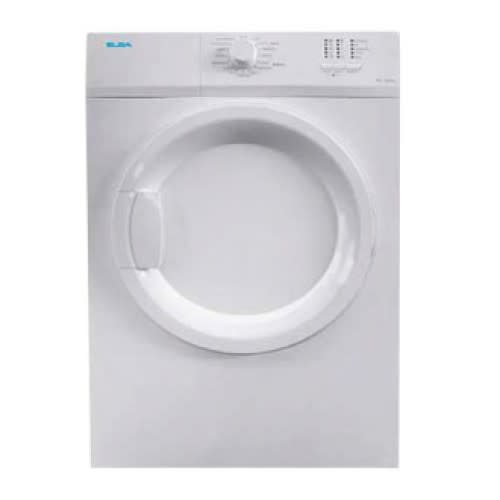 This England-made vented dryer has a galvanised drum for durability. It has 15 programmes for users to choose from and an Automatic Sensor Drying which enables you to customise your drying-preference efficiently. There's also an Auto Anti-Crease Function so you can have a stress-free ironing session after.
---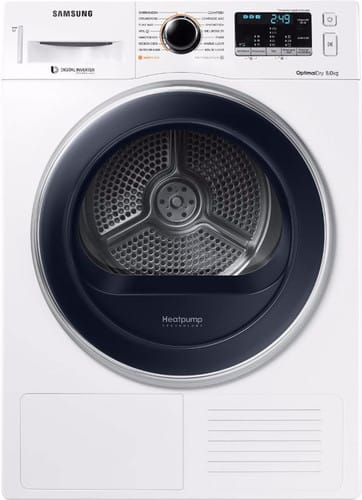 Samsung DV80M5210QW Heatpump Dryer
SGD 1298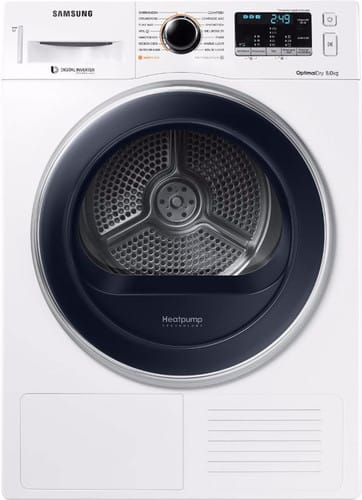 Don't like both condenser and vented? Fret not, there's another option; Heat Pump! The Heat Pump is a special technology where it uses hot air to extract moisture. Moisture then evaporates into a tank or within the drum.
For the Samsung DV80M5210QW dryer, its Heat Pump recycles the air to avoid energy wastage, offering an energy-efficient and cost-effective but gentle way to dry clothes. Choosing the SuperSpeed mode allows you to dry a mixed load of cotton and synthetics in just 81 minutes.
---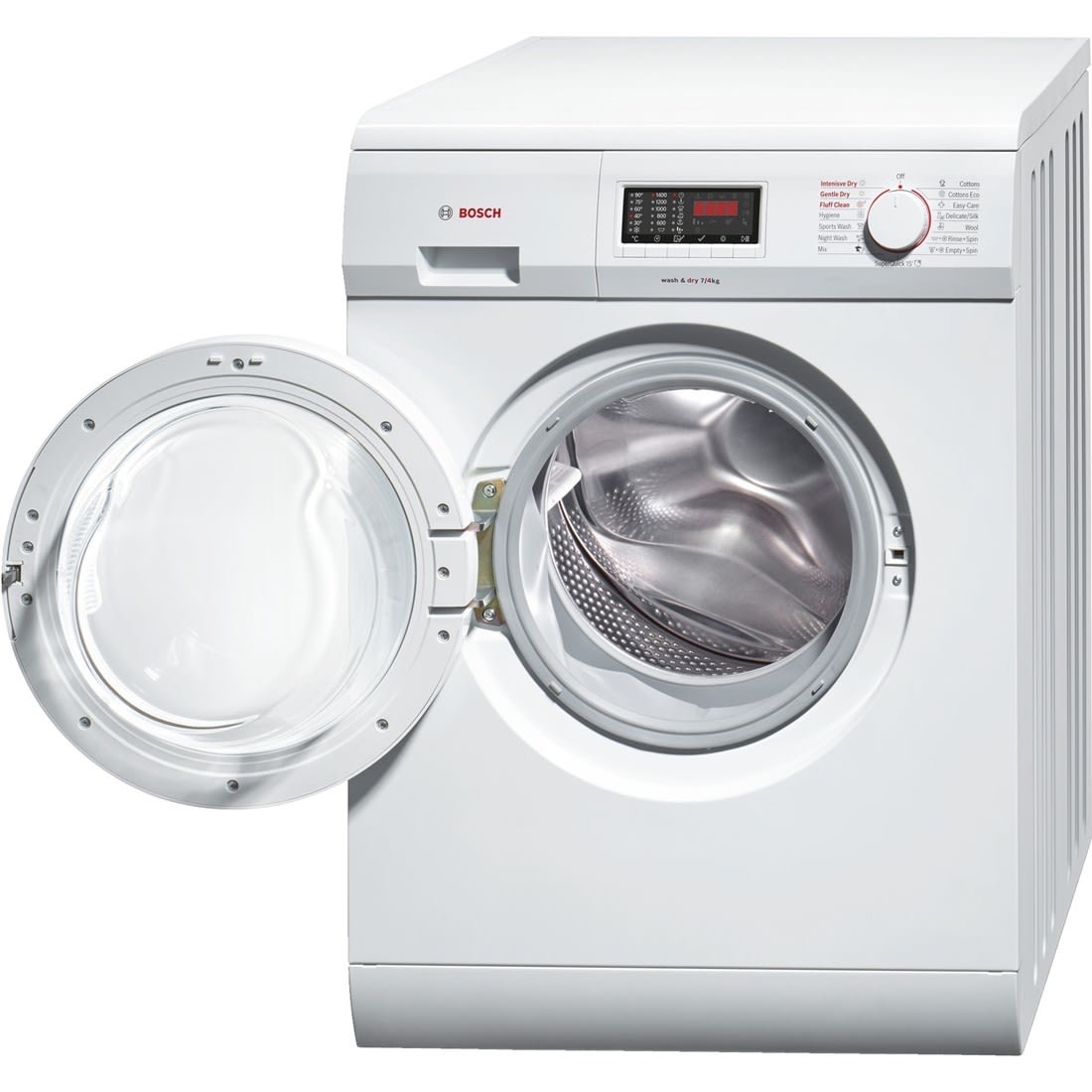 Bosch WVD28360SG Washer & Dryer
SGD 1699.00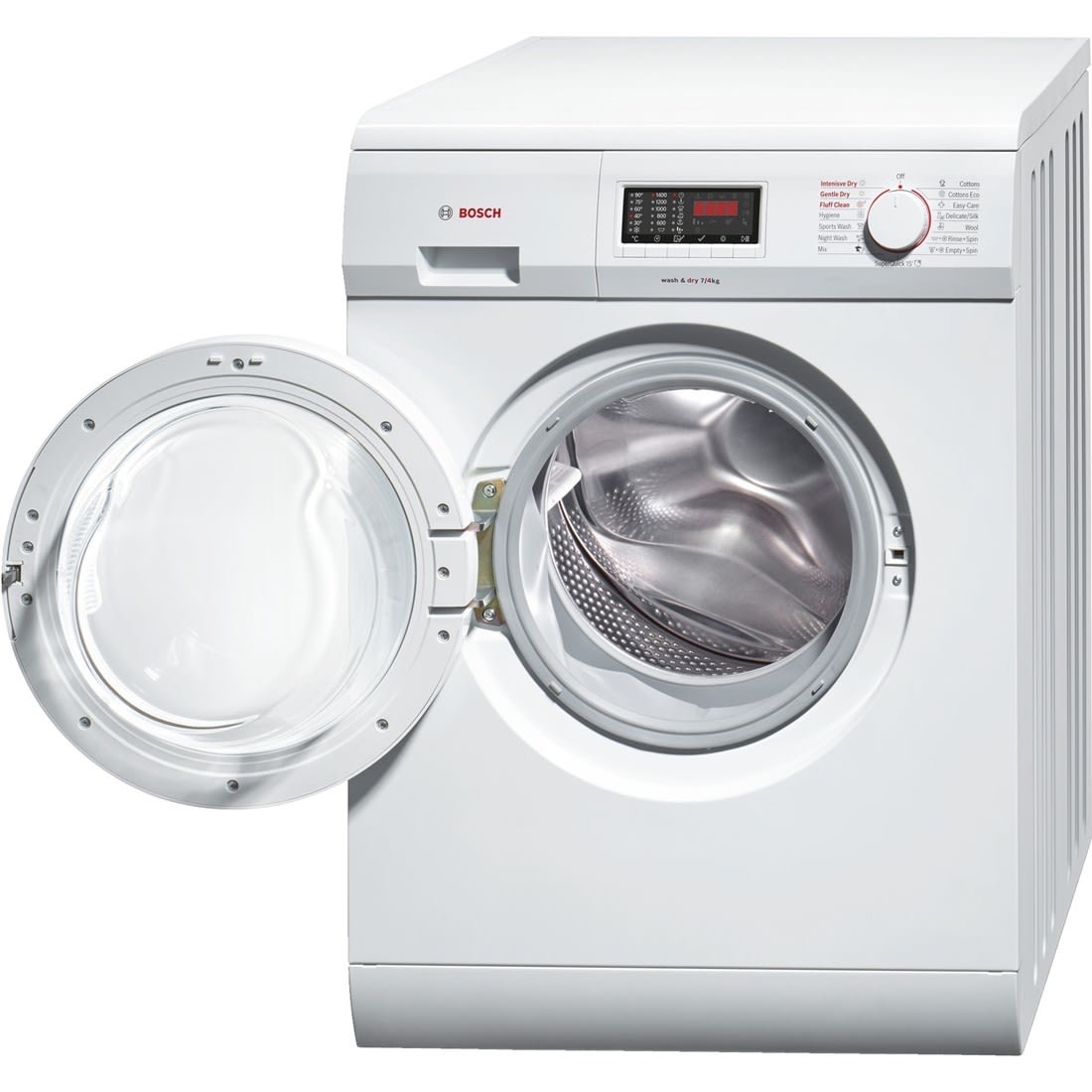 Don't want your dryer to be in your sight? Hide it by integrating it into your kitchen cabinet. Better yet, get both washing and drying together into one machine with the Bosch WVD28360SG.
This Bosch dryer has a 32 cm large porthole for easy loading of cloths. Its ActiveWater™ technology enables an effective water consumption by adjusting the exact water ratio for washing according to fabric type and quantity. Not only it is sophisticated, it also has a child proof lock in case of accidents.
---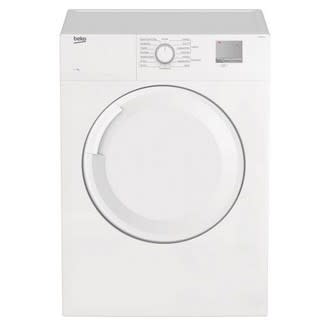 Beko DTGV7001W Vented Tumble Dryer
SGD 409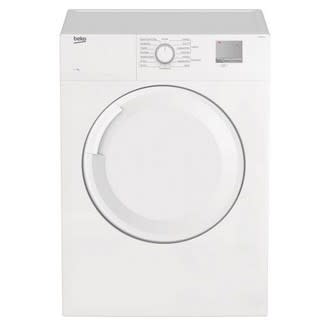 This tumble dryer has a special Sensor Drying Programmes that prevent over-drying by stopping when the optimal dryness is reached. It is also ideal when you are unable to unload laundry immediately. The automatic anti-creasing function works by rotating the drum periodically for up to 2 hours after a completed cycle.
---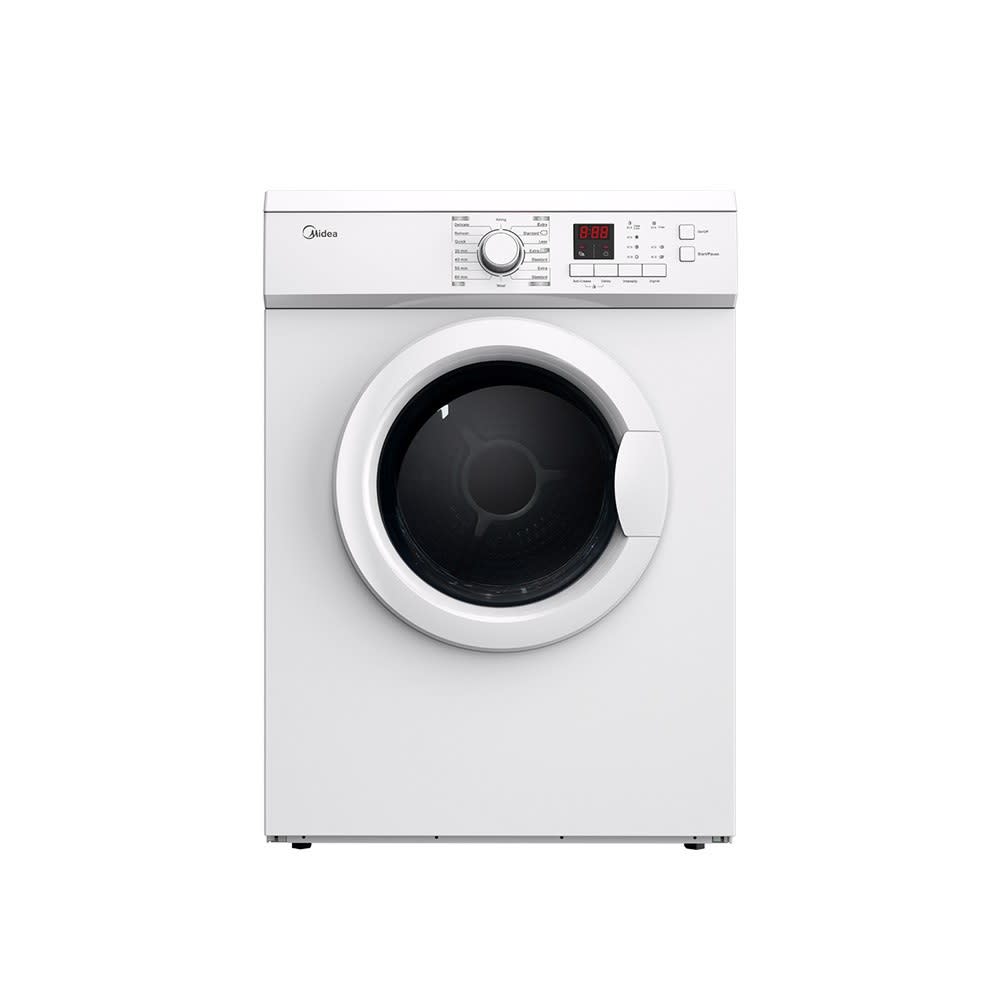 Midea MD710W Tumble Dryer
SGD 499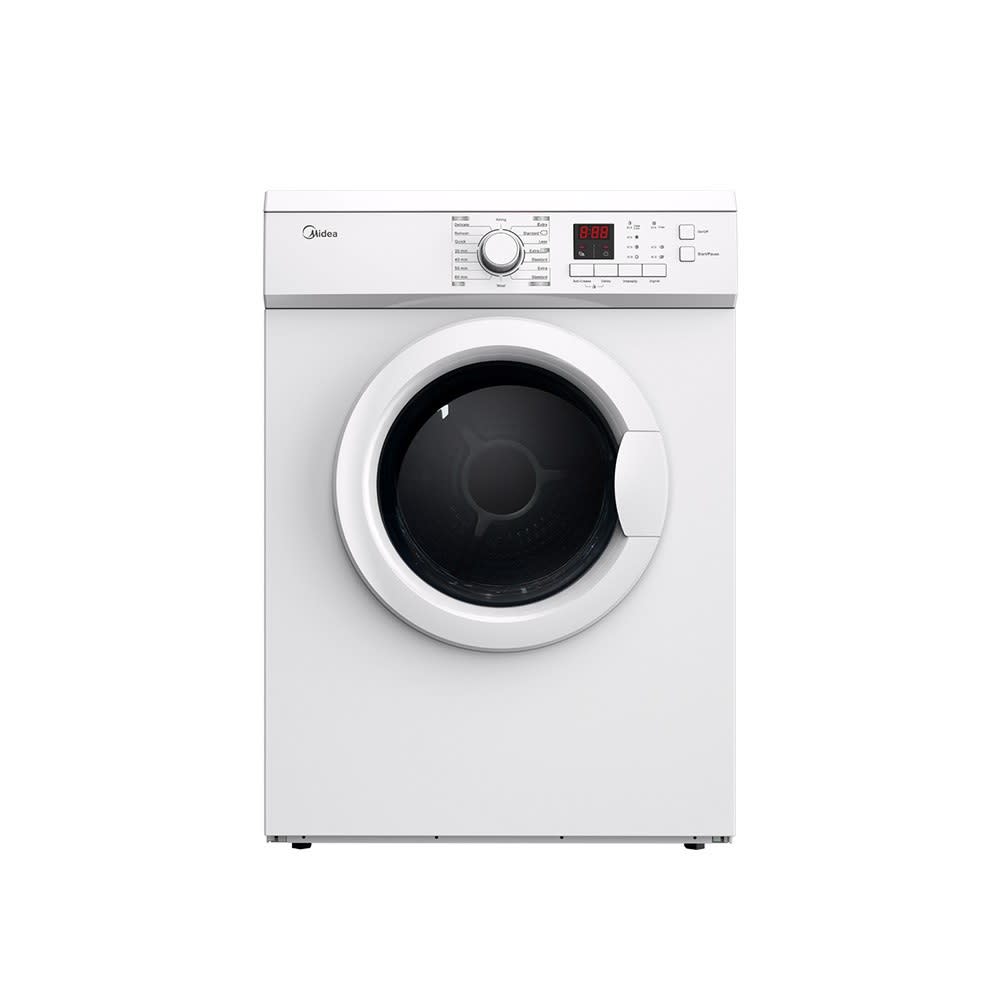 If you have little space to spare, it might be the case of not needing a dryer. Fret not, the Midea MD710W Tumble Dryer may be 10cm shorter than the average dryer, but it won't fail on you.
It has an Anti-wrinkle technology that makes your laundry easier to manage for ironing. Whether you have a basket full of laundry or one single item, there is also a setting for each type of volume where this saves you time.
---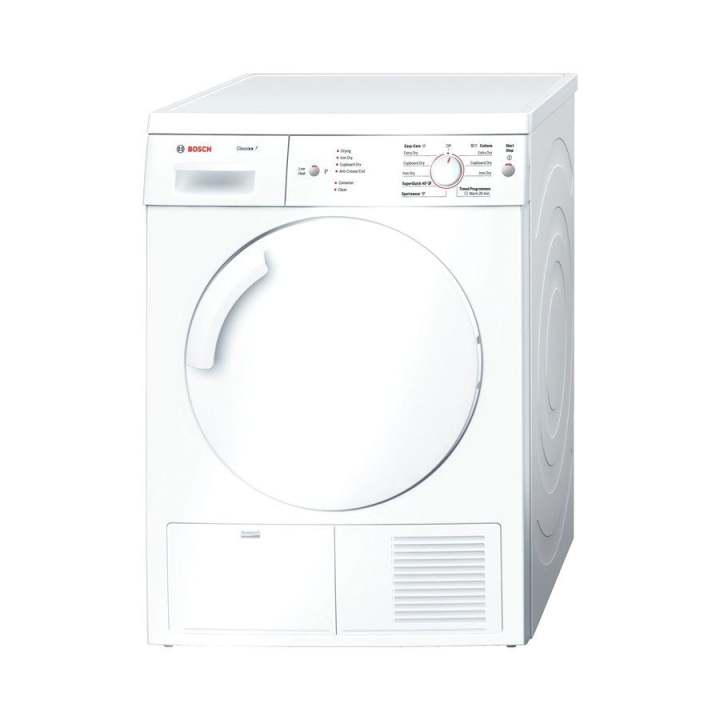 Bosch WTE84105GB Condenser Dryer
SGD 899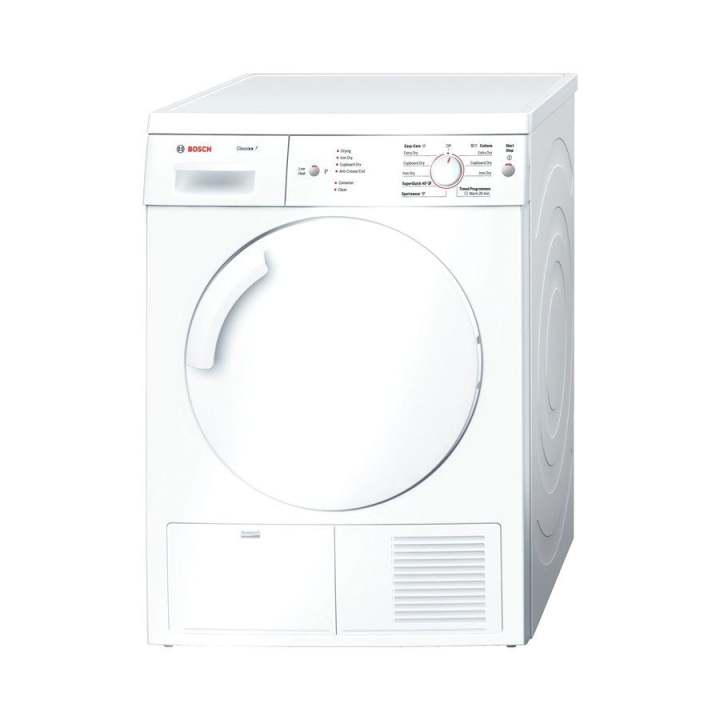 For parents with babies, you need a dryer which can dry fast but is gentle on your baby's clothes. That's why the Bosch WTE84105gb is for you. This dryer has an airflow system and a large drum that gives care to even the most delicate fabrics.
It can dry clothes in 40 minutes, which is perfect for parents with a hectic schedule. The dryer also bears an ECARF Quality Seal which is specially developed for users with sensitive skin, such as babies.
---
Disclaimer: The pricing shown is just a good indication of how much these products are worth. The prices could change based on the e-commerce promotions that are going on. If some of the products are not available, do email us at [email protected] Thank you!