A messy desk isn't ideal for reading, studying, or work. Not only does it makes you lose focus on your tasks but also slows down progress. If you're having a rough time keeping things in place, it could be due to having no organizers. In this review, we'll provide you the essentials for every workspace to have.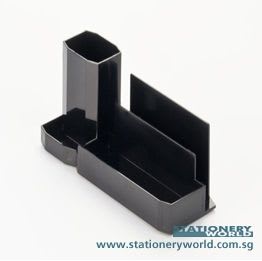 Metro 3450 Pre-Inked Stamp Organiser
SGD 3.75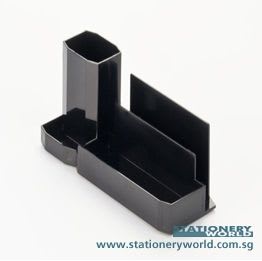 If you're assigned to the front desk, it can be an exhausting experience. Most of the time, you will be answering questions and helping people with paperwork as part of your job. Having a handy pen organizer with some extra space for information flyers will save you time and energy. It also has room for pre-inked stamps. So you can immediately stamp on documents that need your approval.
---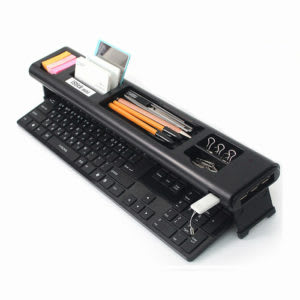 iStick Mini DB2000
SGD 15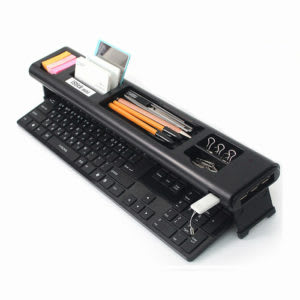 If you work in an office where your desk only has enough room for a desktop computer, it can be frustrating. Where are you going to keep all your other accessories? Is it going to be at the back of your monitor where it's difficult to reach? Ditch that idea and buy the iStick Mini DB2000. It serves as a practical replacement for your keyboard and gives you additional space for pens, office papers, clips, and access to three USB ports.
---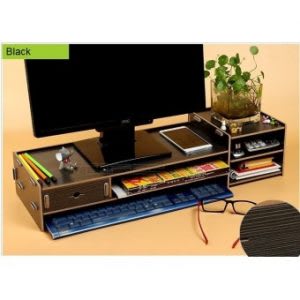 HomeBuddy Wooden Organizer/Monitor Riser
SGD 17.9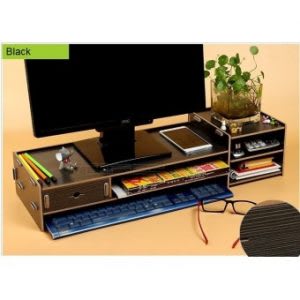 Are you privileged enough to work at home? If you are, dedicating your workspace and feeling like the boss is fun and exciting, but it can also be overwhelming, too. There are so many organizers you can buy online, but what we recommend for people like you is the HomeBuddy Wooden Organizer/Monitor Riser.
First of all, you get to build it yourself, so it's fun and only takes a few minutes to fix. Second, it allows you to store a lot of things – even elevate your monitor and hide your keyboard when not in use. And lastly, its aesthetics match any home with its cozy wood material.
---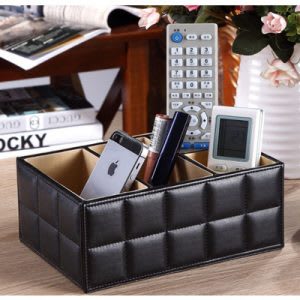 Hilivre Home Multipurpose Desk Organizer
SGD 16.9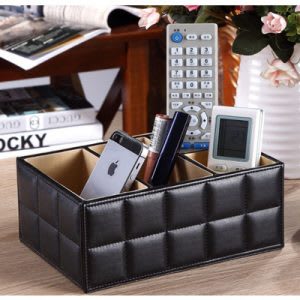 If you need an organizer that can handle almost anything you have cluttered around, this Hilivre Home Multipurpose Desk Organizer is for you. First of all, it's straightforward and looks incredible. It has four compartments, two small and two large ones. You can put remotes, phones, pens, and all kinds of stationeries. It's like an easy-access box where you can place whatever you want.
---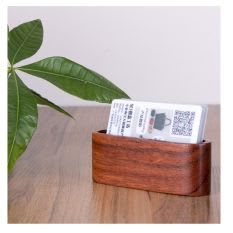 Solid Wood Name Card Holder (Rewood)
SGD 10.00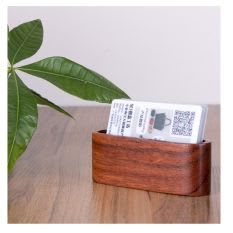 Are you a real estate agent, an engineer, a dentist perhaps, or even a computer technician? If you are, there's a 90% chance that you have name cards or calling cards.
Rather than having them kept in the drawer, why not put them right in front of the desk. Doing so allows potential clients to get in touch with you by just getting them right from this Solid Wood Name Card Holder. It's elegant, looks professional, and durable. It's the perfect product for anyone who offers professional service.
---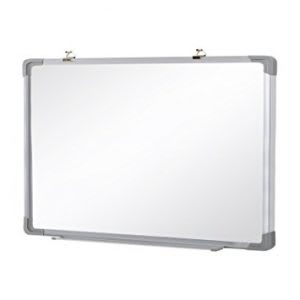 Magnetic Whiteboard with Folding Tray
SGD 16.5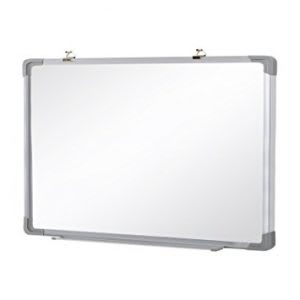 Some people are out-of-this-world busy. And by that, we meant they consistently change their schedules and have loads of appointments every day. In that nature of work, it's essential to have a reminder of things to do.
The best way to list them without spending too much time on paper is by having this Magnetic Whiteboard with Folding Tray attached on the wall or the side of your desk. It's practical, large enough for visibility, and you can use it for almost forever.
---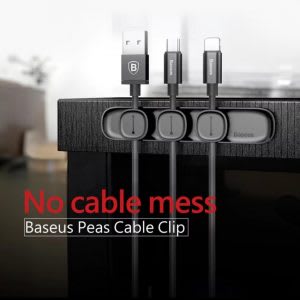 Baseus Peas Cable Clip
SGD 4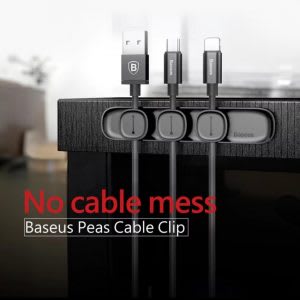 One of the most annoying things lying around our desk is probably a charger (any type). Wires get tangled here and there, and it takes a lot of space. A great solution is having one of these Baseus Peas Cable Clips. It allows you to permanently mount your chargers port wherever you want on your desk and attach its brick to any outlet. It's durable, looks elegant, and does the job without a problem.
---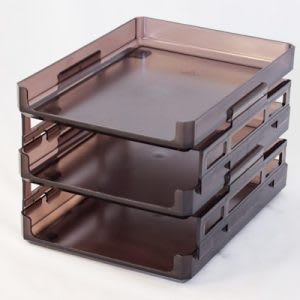 Metro 3406T Triple Document Tray
SGD 24.70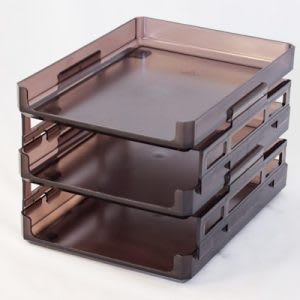 Are your documents just lying on your desk or in a drawer? That can be quite risky as you might misplace or lose them. Furthermore, it takes a lot of unnecessary time searching for a specific paper when they're unorganized.
A quick solution to that is by having this Metro 3406T Triple Document Tray. It has three compartments and can hold long-sized documents. You can even use it to store some books or a couple of stationeries on top.
---
Desk Table Drink Cup Clip
SGD 4.5
Coffee, tea, or any beverage that can keep you awake and active is probably on your desk. Unfortunately, without a proper holder, you may accidentally spill it over your things. Not to mention it also takes some space, which is quite annoying if you need that extra elbow room to check on some documents.
If you want to make the most out of your desk, you need the Desk Table Drink Cup Clip. You can just clip it on the side, and it'll give a dedicated room just for your beverage.
---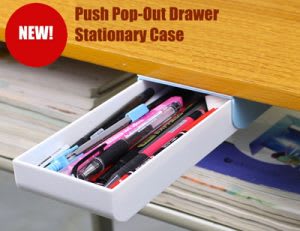 Push Pop-out Stationary Drawer
SGD 9.5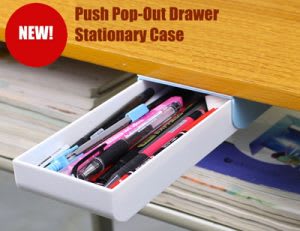 Next on our list is a very innovative product, the Push Pop-out Stationary Drawer. You can attach it to the bottom of your desk and instantly have a small drawer for stationeries – preferably pens and pencils. Although it doesn't have a huge capacity, it saves a lot of space as it's not placed on top of your desk but under it.
---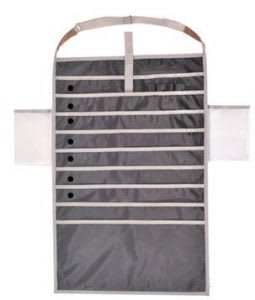 Hanging Stationery Bag Organizer
SGD 9.9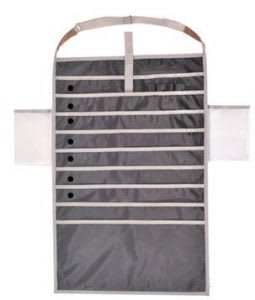 Last on our list is ideal for students, the Hanging Stationery Bag Organizer. Most students are packed with a lot of books and writing materials they have to bring with them. And to be honest, a school bag isn't the best place to store them especially if you have to look for something specific.
This organizer is the perfect solution; you can bring it with you to school as it's lightweight and compact. You only have to attach it to the side of your desk or at the back of your chair. Then you can fill it with school stuff you need throughout the day.
---
Disclaimer: The pricing shown is just a good indication of how much these products are worth. The prices could change based on the e-commerce promotions that are going on. If some of the products are not available, do email us at [email protected] Thank you!