Gone are the days when we spent hours in the kitchen mixing flours, kneading dough, messing with yeast and ingredients just to bake the perfect loaf of bread. Not only does the invention of bread maker ease the tedious processes for your craving needs, but it also enhances your life qualities with an endorsement of health benefits.
Benefits of having your own bread maker
Life indeed tastes good with bakery-made bread, but you can definitely spice it up with homemade loaves. Here are the benefits of having your own bread maker:
Enjoy superior taste without mess: There's nothing more satisfying than the crisp-crusted texture of bread served directly from the oven. With the same (or better) result, however, a bread machine simplifies everything.
It has kneading, mixing and measuring capabilities, all into one-touch programmable functions. There are also automated functions which means freshly baked loaves even if you wake up late in the morning!
Customise your favourite flavour: Needless to say, home-baked bread beats store-bought bread in terms of price, taste and nutrition as you can take full control over the ingredients. This is particularly great if you have any allergies or wish to create a rich flavor with dried fruits, nuts, cinnamon, herbs and cheese.
Make more than bread: Don't be surprised when you find that your bread maker can also make pizza or pasta dough. Actually, you are granted with so much more than those.
In addition to the classic dough-making feature, a bread machine also allows you to bake simple cakes, make jams, yogurts or even ice creams. It all boils down to which model you go for.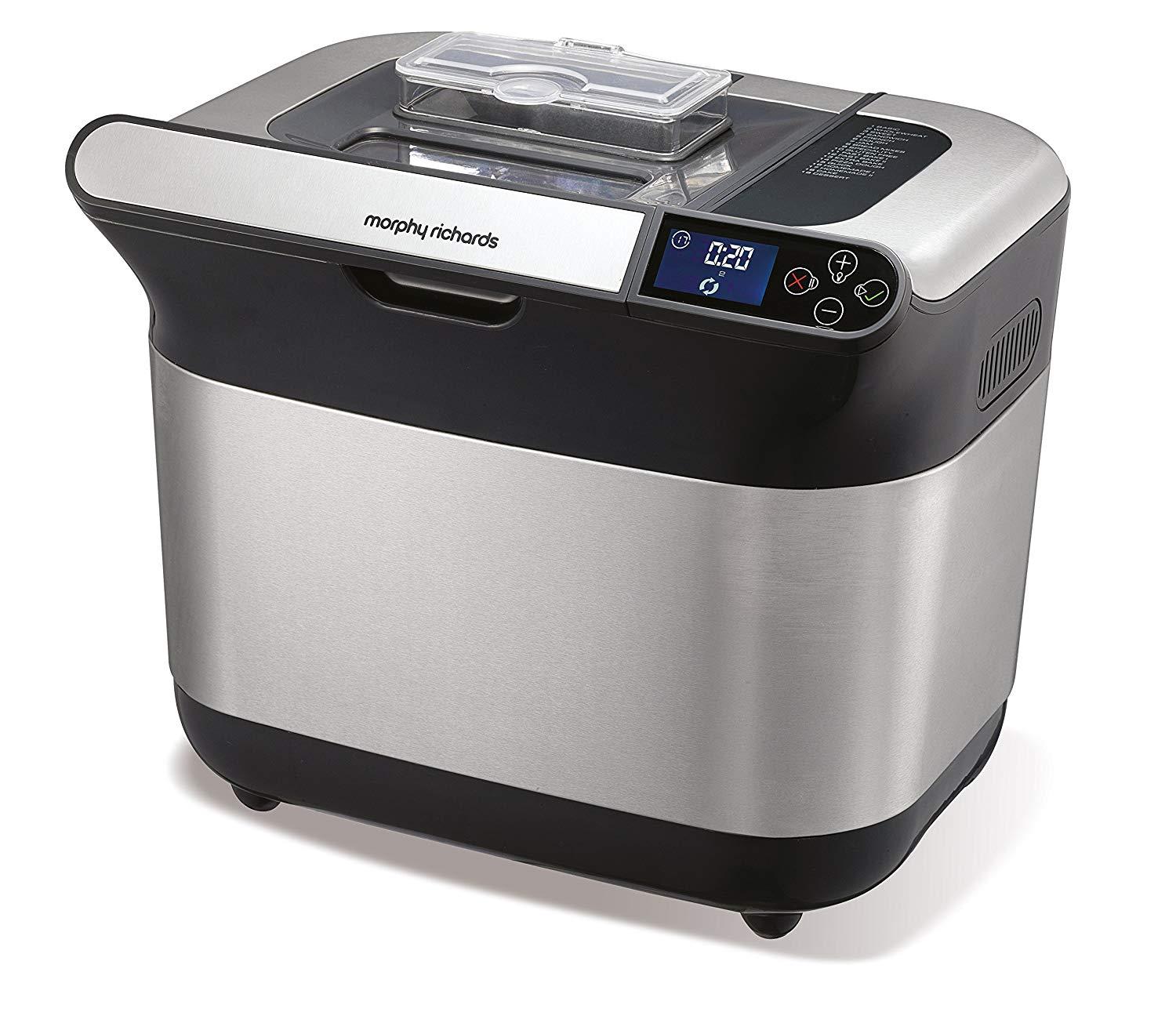 Morphy Richards Premium Plus Breadmaker 48319
SGD 228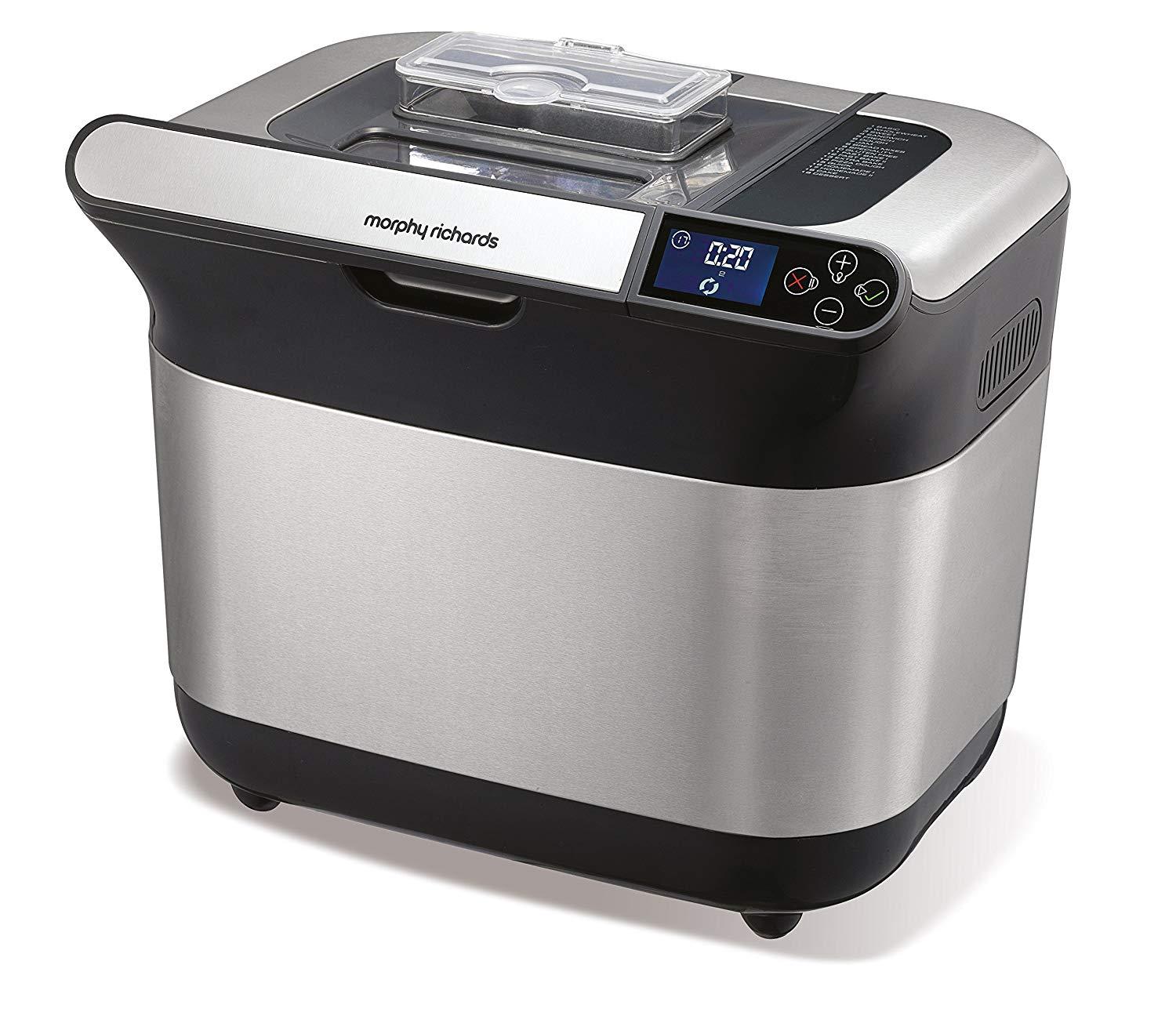 Forget your fingers-burning bread experience as the Morphy Richards Premium Plus Breadmaker is designed with a brilliant cold-touch exterior. Equipped with 19 programmed settings and a 12-hour delayed timer, this one allows you to handle a broad range of bread specialties including sourdough and pizza dough.
It takes just 70 minutes at most to serve you fluffy loaves thanks to its fast bake function. What's more? From chewy moist freshness to golden crust crispiness, it also provides 5 unique crust settings for the texture you desired.
---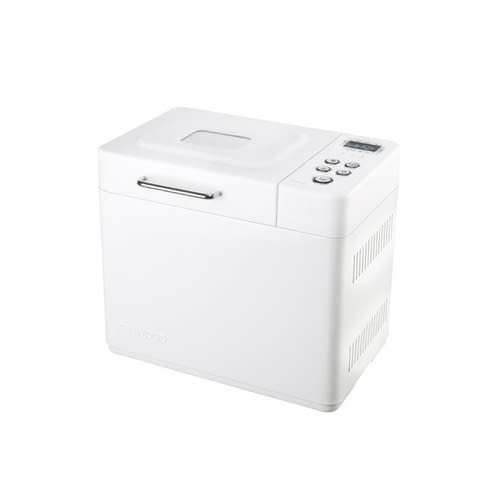 Kenwood Bread Maker (BM250)
SGD 159.00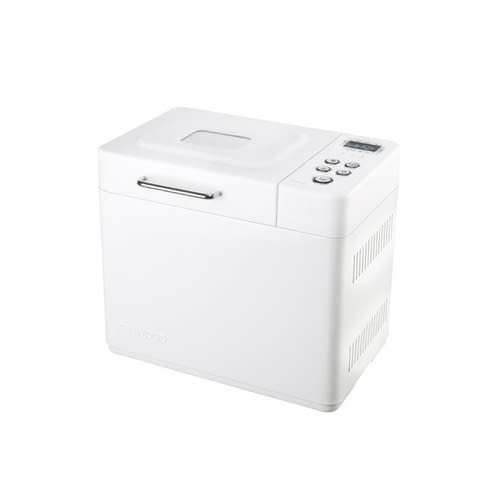 Whether you are a newbie or pro, this user-friendly bread machine cuts all the drama to create daily delights, be it a white, French, gluten-free, pasta or even jam and marmalade. The gadget also has several beginner-friendly features such as 15-hour timer in advance and an 8-minute power interruption memory - in case you need to start over.
All it requires is to pop in the ingredients, select the relevant program and be patient. Golden, crusted bread will be ready in just an hour!
---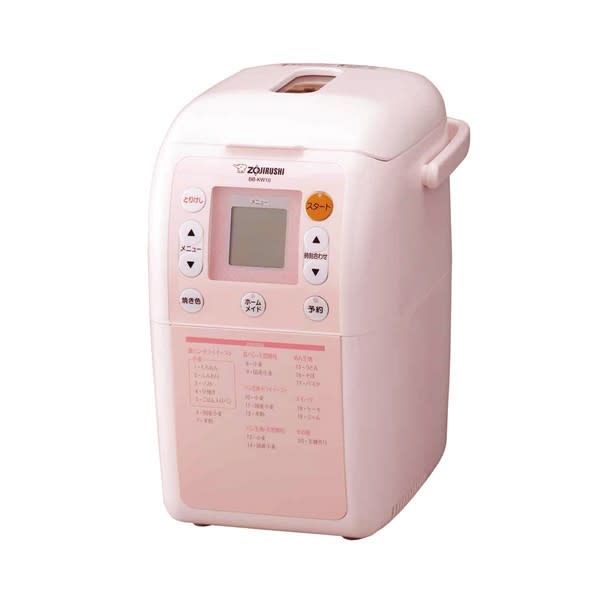 Zojirushi Bread Baking Machine BBKWQ10
SGD 159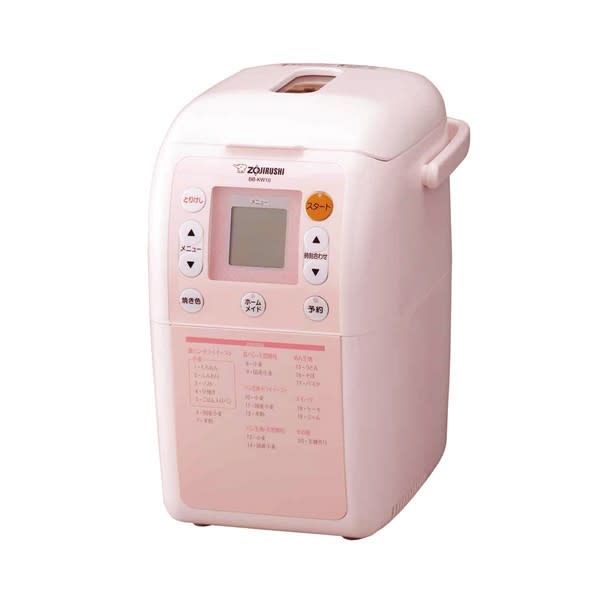 If you are a student or a nine-to-five office worker that usually prepare a recipe for one, this is one ultimate choice in adding some zest to your cuisine life. Its compact size is also extremely space-saving and easy to carry around while containing a sufficient bucket capacity that can bake up to 500g of bread.
Apart from basic bread courses and 5 different dough settings (bread or pizza, noodles, pasta, dumpling wrappers and cookies), you can also enjoy sweet courses like cakes and jam.
---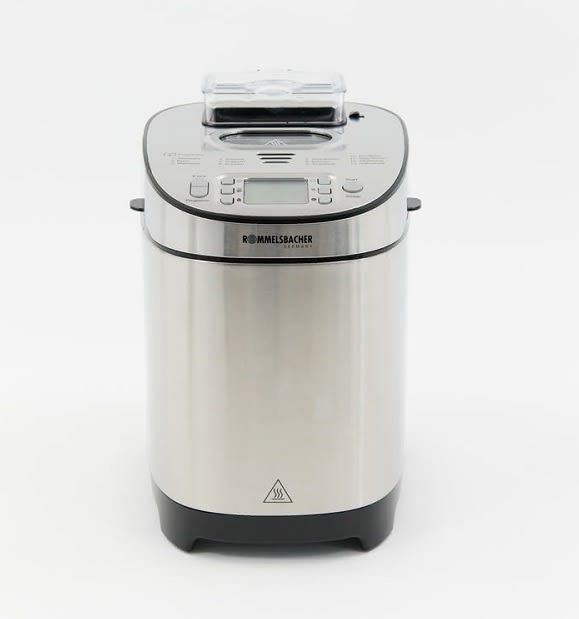 Rommelsbacher Bread Maker BA 550
SGD 179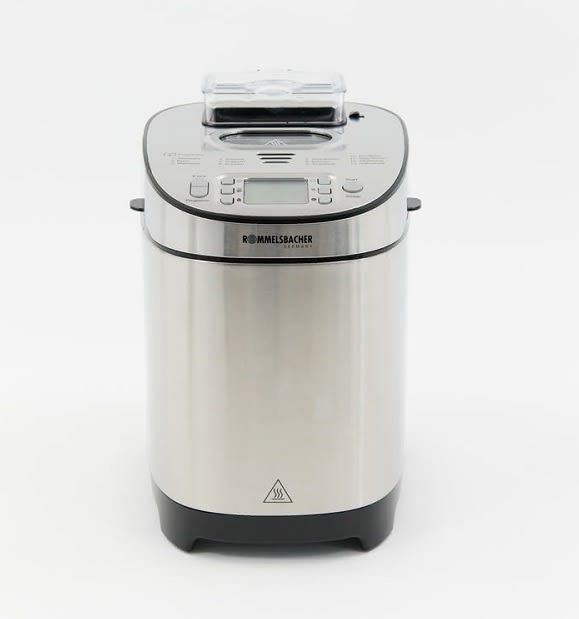 If you do worry about being rough with your bread maker, one made of stainless steel will offer more durability, such as the Rommelsbacher Bread Maker.
This machine lets you prepare warm, savoury loaves with minimum effort. Built-in with a durable stainless steel casing, this pick also includes measuring cup, measuring spoon and a hook to handle dough, letting you bake to perfection.
It also features an automatic ingredient compartment to add in extra ingredient at the ideal time. Moreover, it has 3 browning degrees which enables you to personalised the crusting level to your liking and needs.
---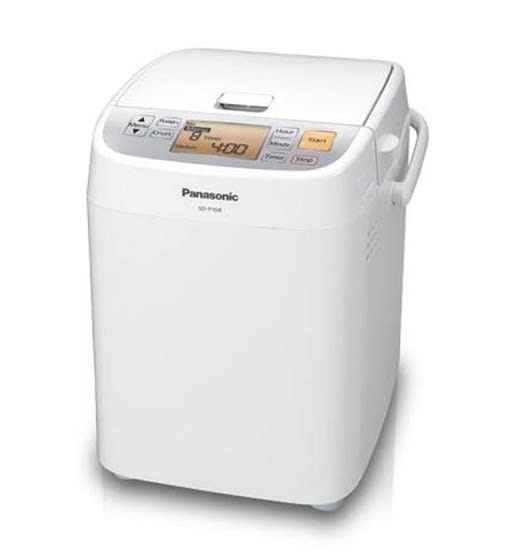 Panasonic SD-P104 Bread Maker
SGD 299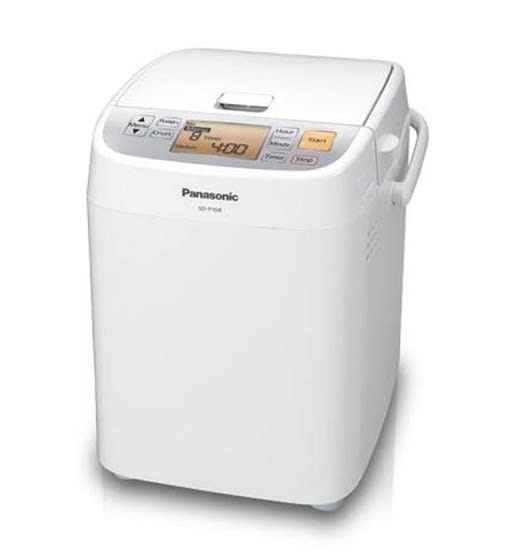 For a heavenly even texture of fluffy bread, the Panasonic Automatic Bread Maker is the winner. This machine works like an expert baker to dispense yeasts automatically at the right time, as well as adding in dry ingredients like raisins, walnuts and oat.
Featuring a temperature sensor, it is capable of adjusting accordingly at every stage of processes without affecting the total baking time. Even better, it has a cool feature called 10-minute Power Interruption Protection. This means the machine owns a 10-minutes memory which will continue functioning even if it experiences a power failure!
---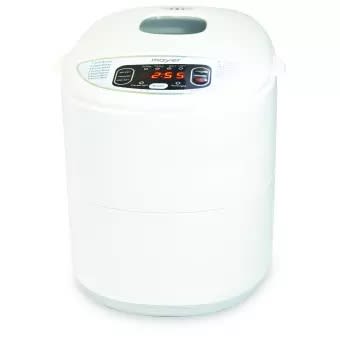 Mayer Bread Maker MMBM12
SGD 78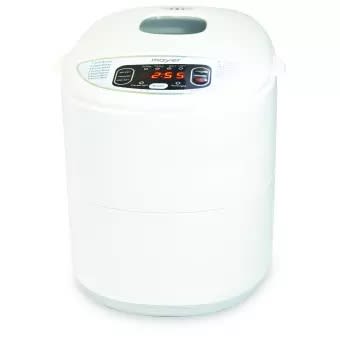 Bake without a mess when you use the smart Mayer Bread Maker. This one comes with a non-stick pan and a kneading paddle to keep your kitchen counter clean throughout the baking process.
You can also customise the loaf sizes (500g/ 750g) and browning levels. There's also several baking presets and a delay timer of up till 15 hours so you can wake up to the aroma of freshly baked bread.
---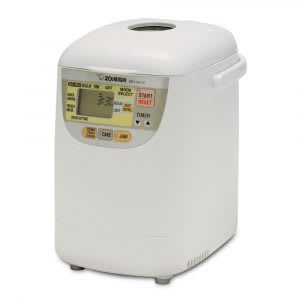 Zojirushi Bb-Haq10
SGD 298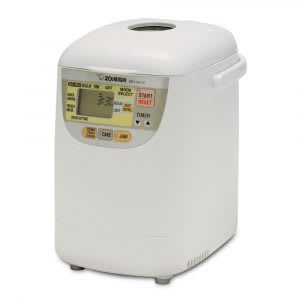 With a versatile and slim design, this bread maker does not take up extra spaces in your tiny kitchen but offers an extra helping hand in baking the perfect loaf. It has all the basic useful features such as controlling your favourite crust levels and bread textures with just a push of a button.
The bread maker is engineered with a 13-hour delay timer, and has viewing window which allows you to easily keep track of the baking processes. Besides a non-stick pan and kneading paddle, it also comes with an instruction video, manual and recipes to help you get started.
---
Disclaimer: The pricing shown is just a good indication of how much these products are worth. The prices could change based on the e-commerce promotions that are going on. If some of the products are not available, do email us at [email protected] Thank you!