Aside from taking medication, it's highly recommended to protect your fellow associates from your flu or viral sickness. And you can do that with the right medical face mask.
At the moment, we are currently experiencing the rise of a global viral pandemic. Many countries are urging citizens to take cautionary measures to protect themselves from the spread of the Coronavirus disease (COVID-19).
As the virus' global spread escalates, many people are also turning to face masks in an effort to protect themselves in high traffic areas. Also, by wearing masks, it helps to prevent cough and sneeze fluids travelling into the air and potentially infect others.
But in truth, if you're not sick (or do not display the symptoms), masks may not be needed for you. Instead, it's better to wash and sanitize your hands regularly as well as avoiding close contact with sick people in limiting the catch of this respiratory disease.
In this article, we discuss the two most popular protective masks for health use: Surgical masks and N95 respirators.
Surgical Mask vs N95:
Surgical face masks are fairly loose fitting, disposable masks that many healthcare professionals wear when treating patients. These masks help to prevent large droplets of bodily fluid from escaping. Face masks also work to protect the wearer against sneeze and cough sprays from others.
N95 respirator masks, on the other hand, are designed specifically to protect the wearer from small viral particles in the air. The name "N95" comes from the fact that these respirators can filter out 95% of airborne particles. Unlike surgical mask, the respirators work to filter out both large and smaller particles.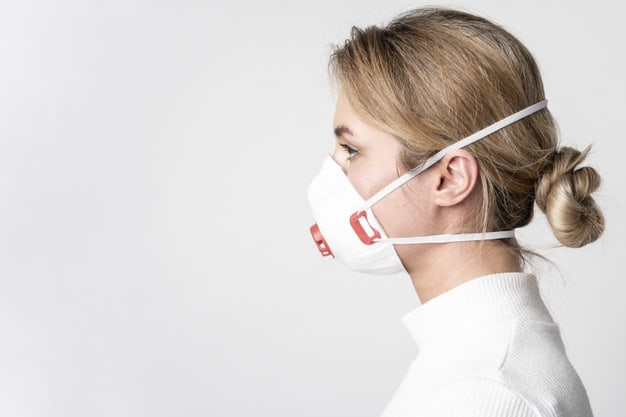 How to wear N95 mask?
Before putting on your N95 mask, it is best to shave off all facial hair when possible as it can get in the way of the mask forming a tightly sealed fit.

Next, wash your hands with soap and water and dry them well to prevent accidentally contamination as you put the mask on.

To properly wear the N95 mask, you need to cup the respirator in one hand and set it over your nose and mouth. Ensure that the nosepiece fitting is over the bridge of your nose and the bottom is under your chin.

Then, pull both straps over your head. Pull the bottom one down to under your ears and secure it around your neck. While you continue to hold the mask tightly against your face, pull the top strap over your head and set it above your ears.

Lastly, mold the nose piece around your nose bridge by pressing down and running your fingers on either side of the metal clip at the top of your mask. This should ensure a firm fit to reduce the chances of particles slipping in through the sides of your respirator.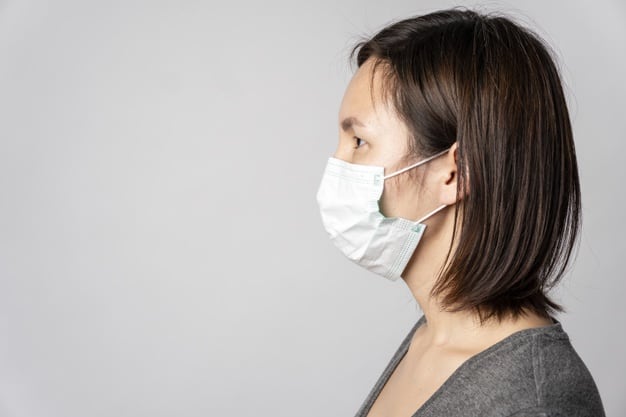 How to wear a surgical mask?
Surgical masks are much easier to put on than the N95 respirators. Firstly, clean your hands with alcohol-based sanitizer or soap and water before touching the mask. Orient the mask properly: metal strip is topside, and the coloured side should face outwards.

Place the mask over your face and hook the elastic loops behind your ears. Then pinch the metal strip with your fingers so that the mask molds to the shape of your nose.

Lastly, pull the mask's bottom down to cover your mouth and chin and to make sure that there are no gaps between your face and the mask.
Best fabric/ material for N95 mask:
The best material for them are non-woven fabric, with both the inner and outer layers of N95 being made of a protective non-woven fabric between 20 to 50 grams per square meter (gsm). This results in a density that works effectively as a barrier.
Typically, below the protective fabric is a pre-filtration layer made of 250gsm non-woven fabric that is thick and sufficiently stiff enough to form the desired shape. Then, the final layer is a highly efficient meltblown electret nonwoven material which is the core material that functions to filter and keep out 95% of airborne particulates.
Best fabric/ material for surgical mask:
The best material for surgical mask is non-woven fabric with good bacteria filtration and air permaability. In most masks, the most commonly used material is 20 or 25 gsm polypropylene.
Good surgical masks are made of multi-layered structure with a layer of textile between two non-woven bonded fabric. These multiple layers make it effective for the mask to filter out large particles and droplets that are above 1 micron in diameter.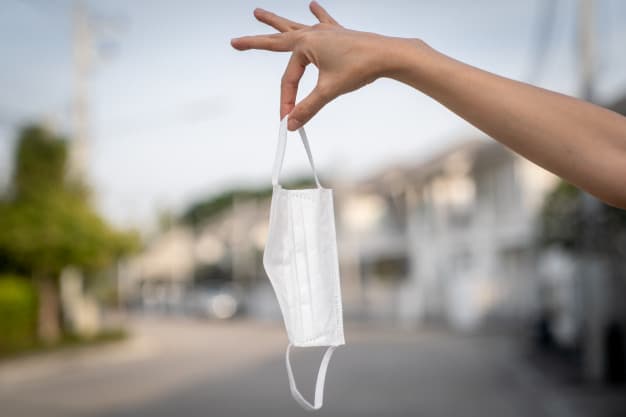 N95 mask expiry?
The standard N95 respirator have a shelf life of maximum five years from production date. This duration also depends on the storage condition. Users are encouraged to thoroughly check for any signs of degradation either in the headband or nose foam before putting it on.
If you do notice an unacceptably high breathing resistance, you should dispose the respirator and pick up a new one.
Surgical mask expiry?
The medical constituents of surgical face masks generally start to break down and lose their effectiveness one to three years after the date of manufacture when stored under proper conditions.
However, if the surgical masks are kept opened, you'll need to dispose them after three months or they may start to attract micro-organisms that can potentially lead to skin infection.
---
The best N95 masks to buy:
---
Best surgical masks to buy:
Disclaimer: The pricing shown is just a good indication of how much these products are worth. The prices could change based on the e-commerce promotions that are going on. If some of the products are not available, do email us at [email protected] Thank you!