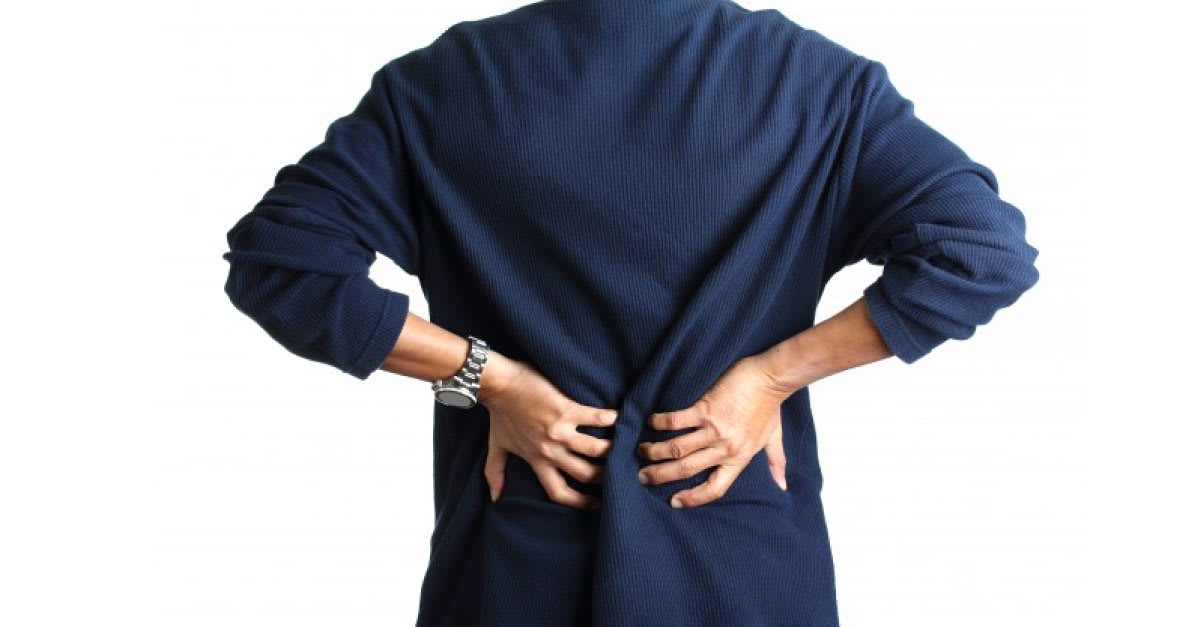 "Don't slouch! It's bad for your health!" Haven't we all heard that before. But it's true. Bad posture and the lack of lumbar support leads to slouching. By compromising the natural curvature and muscular balance of our spine, this causes the joints of the vertebrae to carry excess weight.
And when you sit in the same position for a long time, we are hit with that all too familiar pang of strain on our lower backs. So don't let this be your everyday problem and correct your posture with proper lumbar support.
Best adjustable lumbar support
Price from SGD99.00
Every body is different, and a one-size-fits-all design falls short on giving you exactly what you need for your back. Featuring an adjustable curve mechanism that lets you control the angle of the curve you want, you can truly maximize your comfort with this lumbar support. With a removable cover for easy cleaning, don't be afraid to take it out of the house to be used in the office and car.
Best lower lumbar support
Price from SGD21.90
Sitting upright, our backs should have a healthy concave shape around the lower back region. Made with 100% premium polyurethane foam, this lumbar support is firm enough to push our lower backs into its natural curve without causing discomfort. On the Lumbar support is also a hollow ridge along the middle groove to dissipates pressure on the spine for ultimate comfort.
Wrapped in a breathable mesh fabric that prevents heat retention and sticky backs, enjoy this lumbar support whenever you need it. Fixed with a meter-long non-elastic strap, it is suitable for most chairs.
Best mesh lumbar support
Price from SGD18.90
Sometimes, it's the simple solutions that work best. Lumbar supports are helpful, but what annoys us most is how hot it can feel on our backs. So why not design the whole thing with mesh?
Simple in design, the elastic steel wire frame is covered in nylon nets for ventilation while the middle of the frame is fitted with synthetic beads that massages to promote blood circulation. So, don't sweat it, and go with the mesh.
Best lumbar support belt
Price from SGD188.00
Take the pressure off your spine with this wearable lumbar support. Made with nylon and polyurethane mesh fabric, it has an adjustable fitting, as not to constraint your motions. Support strips are located on the back of the belt for centralised support on the lower region, where it is needed most.
Best lumbar support for golfers
Price from SGD72.00
Don't play through the pain. Get good support and stay in the game with this wearable lumbar support from Mueller. Designed with dual layers and an outer elastic tension strap for custom fit, the belt itself is made of breathable fabric that is non-obstructive and suitable for everyday wear. For extra stability in your swing, the belt is also fitted with flexible steel support along the spine.
Another feature available is the concentrated support, made possible through removable lumbar pads. If you want to target certain areas, just remove the lumbar pad cushions and compress the lower back for concentrated support.
Best lumbar support for airplane travel
Price from SGD32.12
It's impossible to sleep or at the very least get comfortable on long haul flights without asking for an extra pillow. So why not just bring your own? Weighing only 100 grams, this auto-inflate lumbar pillow is perfect as a carry on for all your flights.
Available in blue, grey and green, the pillow is wrapped in a milk silk fabric that is soft and non-slippery. With an auto-inflate function, you can sit back, relax and enjoy your flight without worrying about needing to constantly inflate it
Best lumbar support while sleeping
Price from SGD29.90
A multipurpose lumbar pillow, you can use it to support your lower back while sleeping or sitting. The lumbar pillow uses Memory Foam sponges which are perfect to be used as sleeping lumbar pillows. This is because they are known to be durable and provide great support with excellent flexibility.
Able to mould to the natural curvature of your back, you can now expect better sleep and a lighter back in the morning.
Disclaimer: The pricing shown is just a good indication of how much these products are worth. The prices could change based on the e-commerce promotions that are going on. If some of the products are not available, do email us at [email protected] Thank you!