Most men are not into accessories like bracelets, chains and rings; but the table turns when it comes to watches. There's something about a wristwatch that defines a man. It tells character, status, preference, and, of course, time.
Here are our top ten watches for men that are available online. They're all top-grade and hand-picked to fit every type of guy out there – from the outdoor sports enthusiast to the gentleman wearing a suit.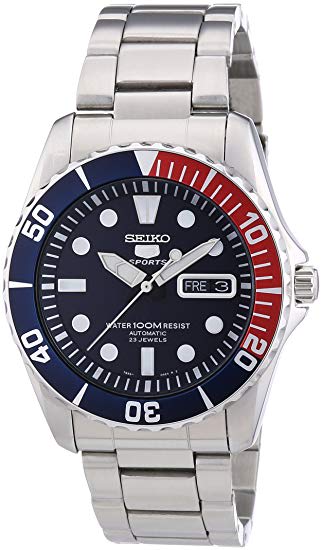 Seiko 5 Sports SNZF15K1
SGD 171.8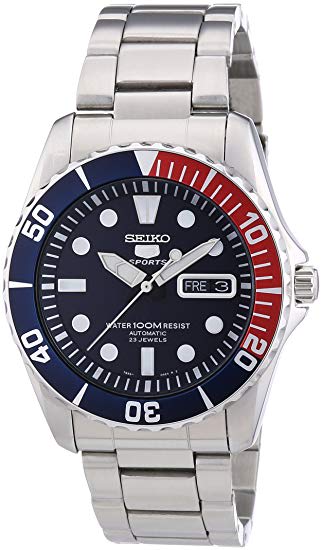 Let's start with an affordable yet durable watch that you can wear every day. This Seiko 5 Sports SNZF15K1 is made with a stainless-steel body and can resist depths of up to 100 meters. It has a minimal exterior design to keep the look classy. You can wear it to work, to tennis or even go diving with it.
---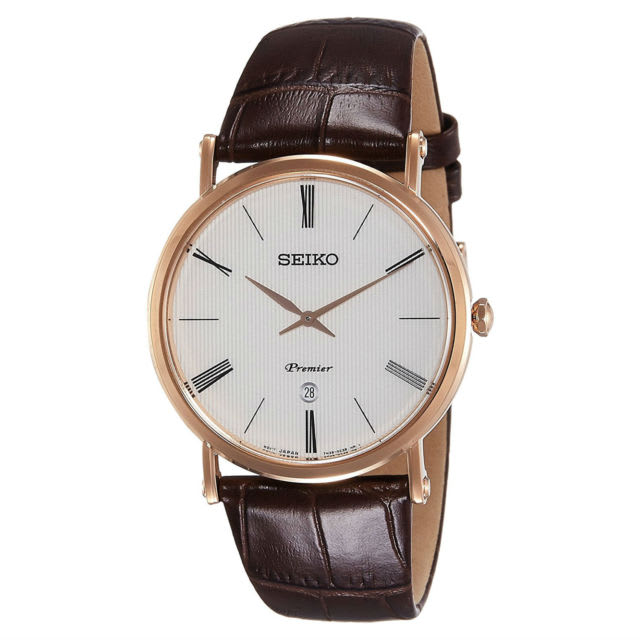 Seiko Premier Quartz SKP398P1
SGD 426.78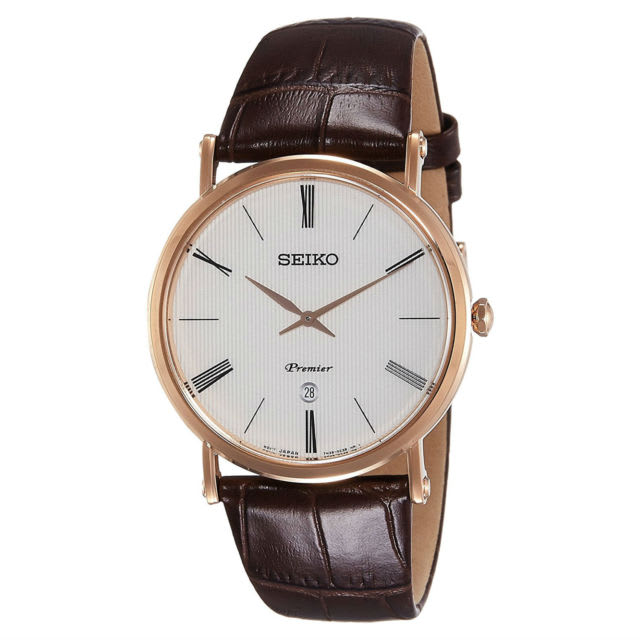 This Seiko Premier Quartz SKP398P1 is built with a gorgeous leather strap that feels comfortable and warm on your wrist. The robust yet stylish chronometer uses a sapphire crystal to keep its case as scratch-proof as possible. Its movement mechanism is moved by Quartz for precision. Additionally, it's fashionable and goes well with suits, casual and formal wear, and anything smart-casual.
---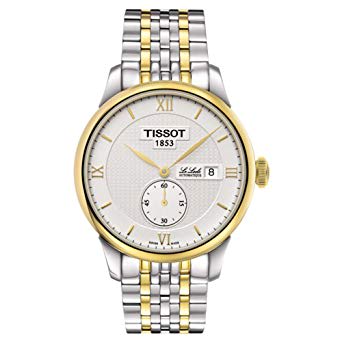 Tissot Le Locle Automatic
SGD 890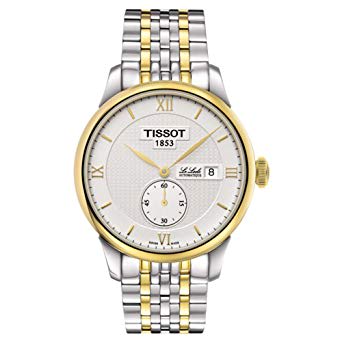 The Tissot Le Locle Automatic is made with the finest materials and is a Swiss automatic watch that will never run out of energy. It has 25 top-quality jewels, a stainless steel strap, and a scratch-resistant sapphire crystal case. This timepiece will offer you class and status wherever you go.
---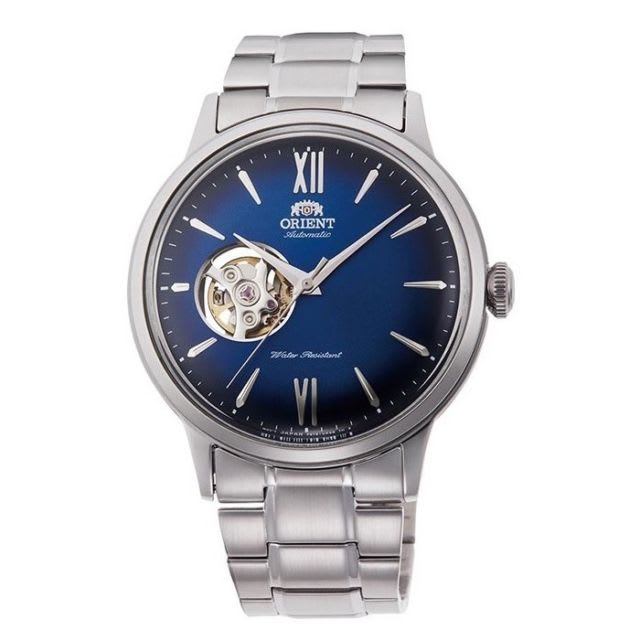 Orient RA-AG0028L00C
SGD 255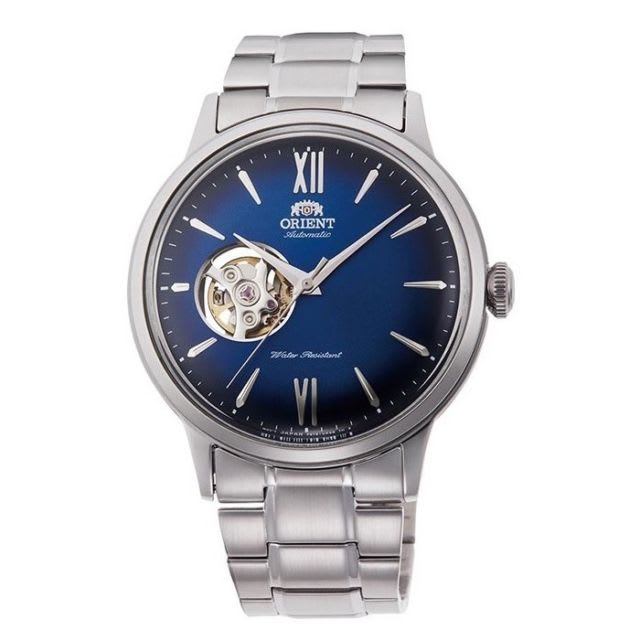 The Orient RA-AG0028L00C is a well-rounded timepiece that also goes easy on your wallet. It's built with a stainless steel strap and case with 22 jewels. This timepiece also comes with a dark blue display with an open-heart dial.
---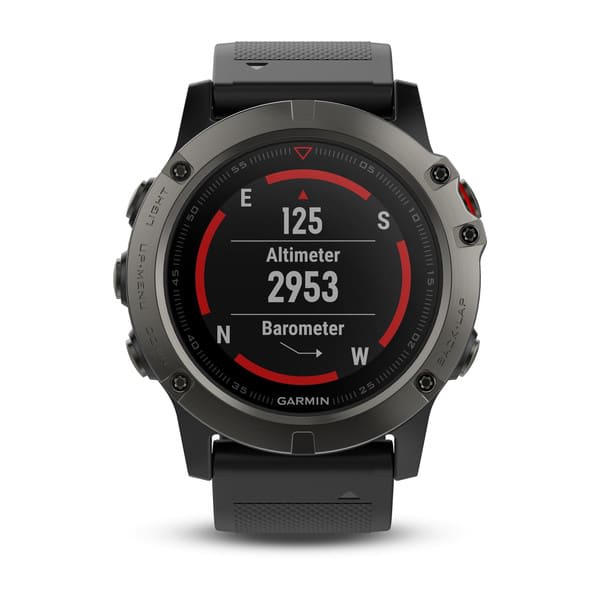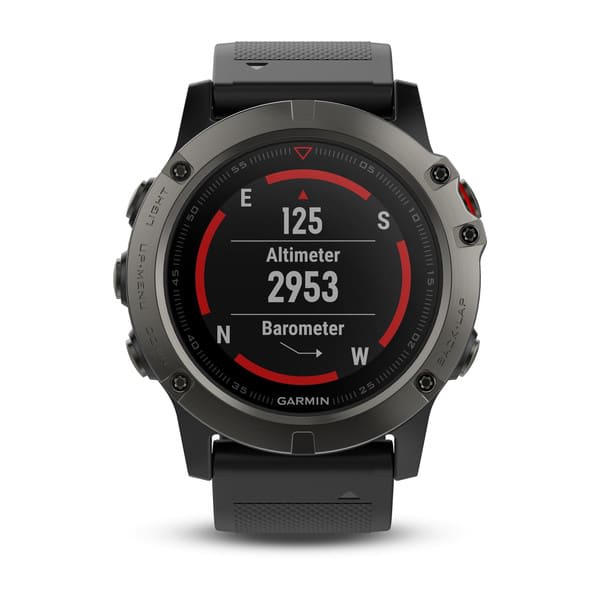 Garmin Fenix 5x is made for the outdoors and sporty lads. It's equipped with a compass, a navigation sensor, and a tracker for your sporting needs. Additionally, this watch also notifies you of any text messages, emails, calendar alerts, incoming calls, to name a few.
---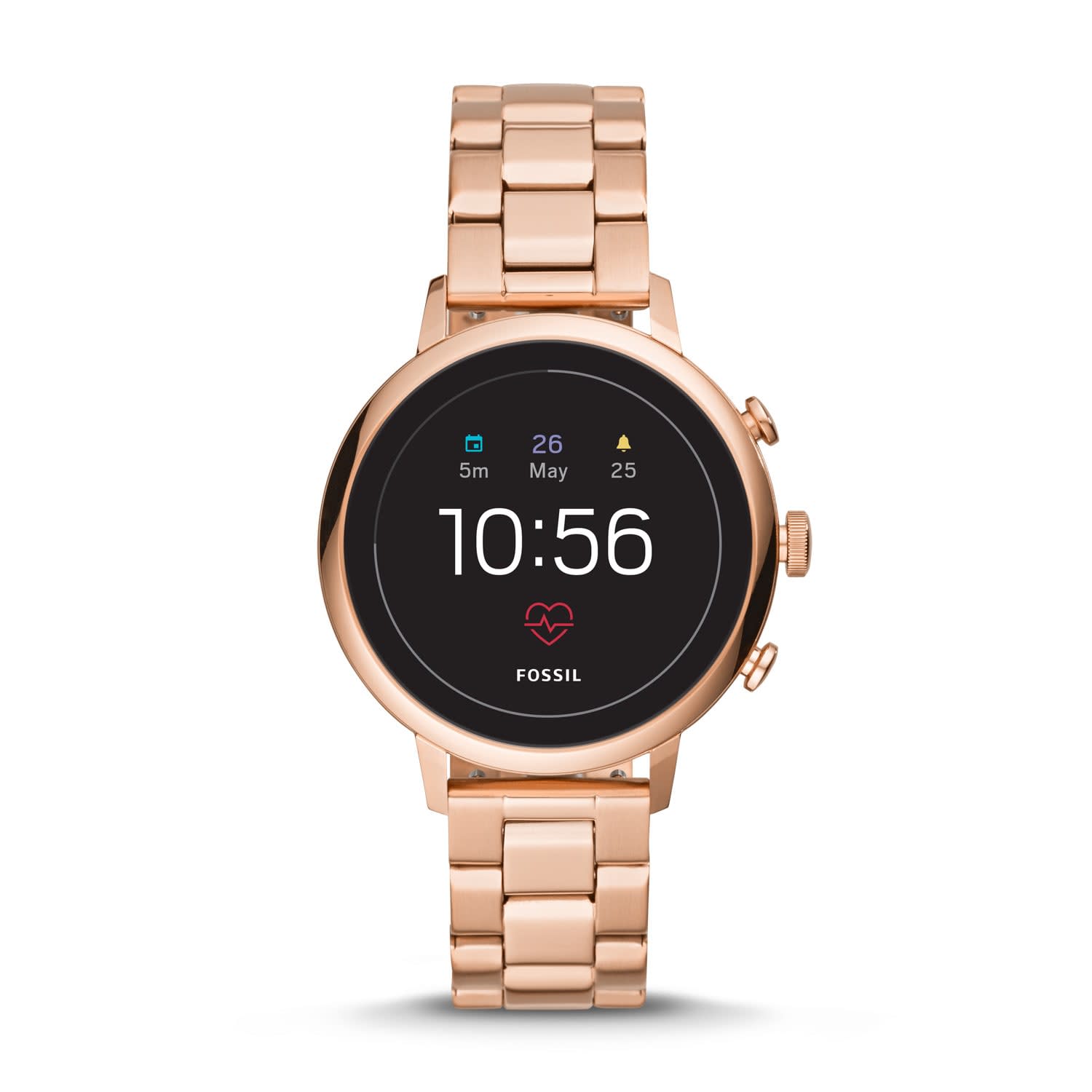 Fossil Q Venture Gen 4 FTW6018
SGD 440.1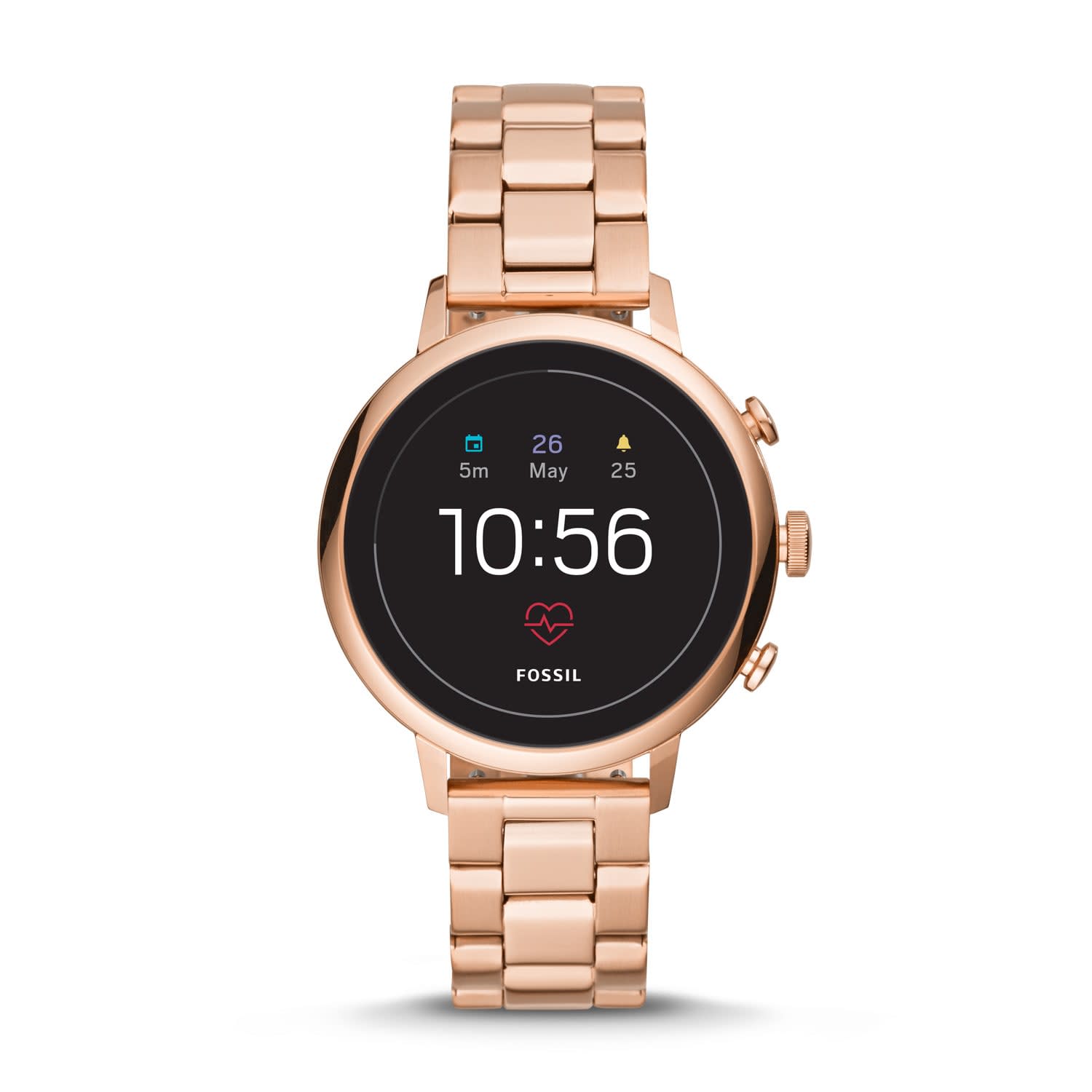 Fossil's Q Venture Gen 4 FTW6018 runs on Android Wear OS, but it's still compatible with an iPhone. You can easily check your emails, messages, and other essential updates; it's fast and doesn't lag at all. Also, it has a look so classic you won't even know it uses an LED touchscreen.
---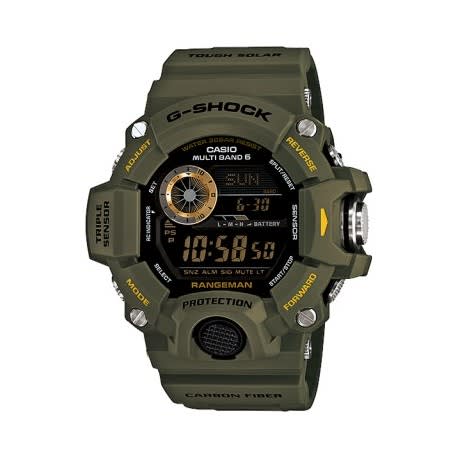 Casio G-SHOCK GW-9400-3D
SGD 293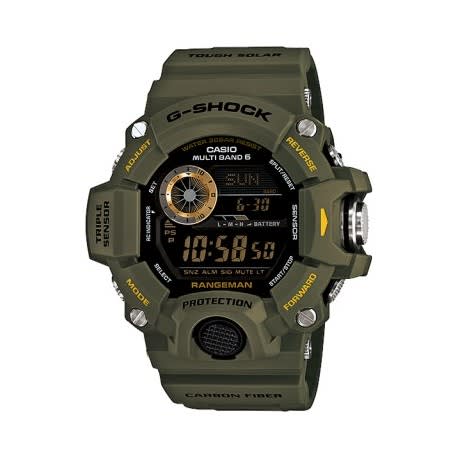 Casio's G-SHOCK GW-9400-3D is so durable it's ideal for the military and the police force. It's shock resistant, water resistant of 200 meters, and solar powered. Not only is it made for heavy-duty work, but it's equipped with a digital compass, an atmospheric pressure tendency graph, a barometer, a thermometer, to name a few.
---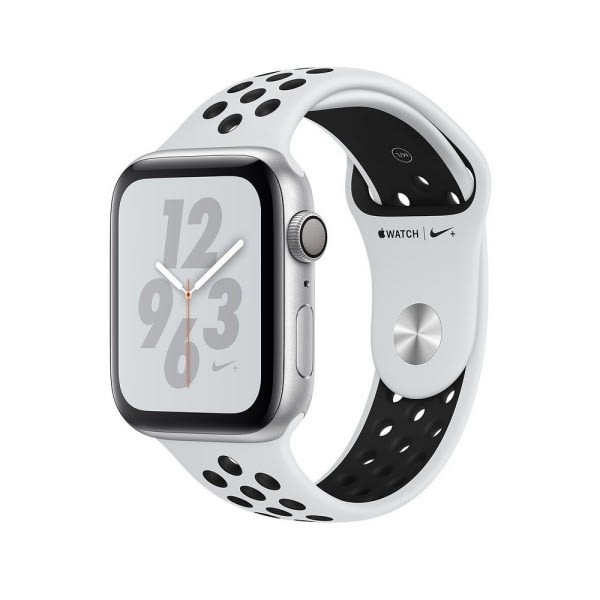 Apple Watch Nike+ Series4
SGD 599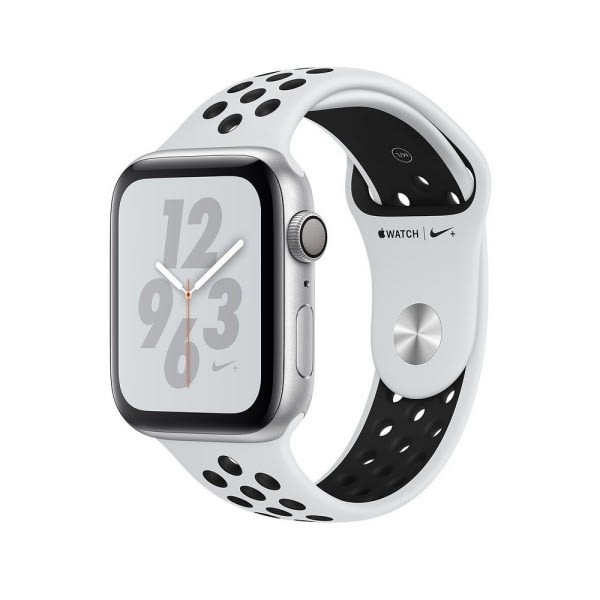 You should own this Apple Watch Nike+ Series4 if you love to jog or sprint. This smartwatch has an extremely accurate tracker; it easily logs every elevation, step, heartbeat, and places you've been.
Moreover, you get to enjoy all the benefits of having this smartwatch. All your notifications from your phone go straight to your watch such as calls, texts and emails.
---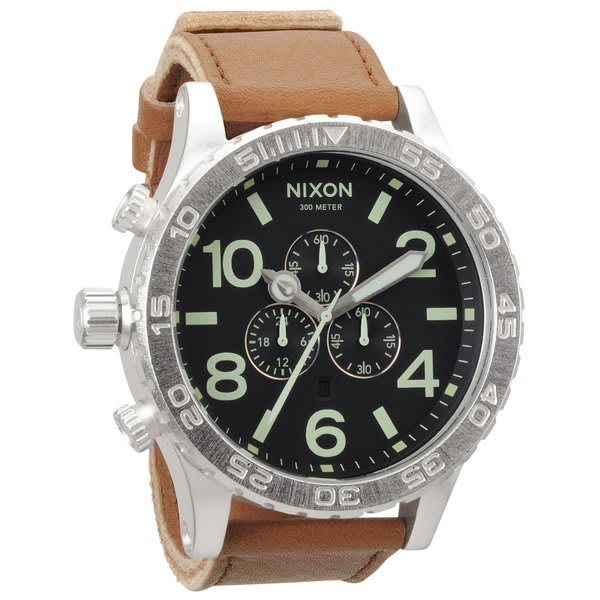 Nixon 51-30 Chronograph
SGD 358.8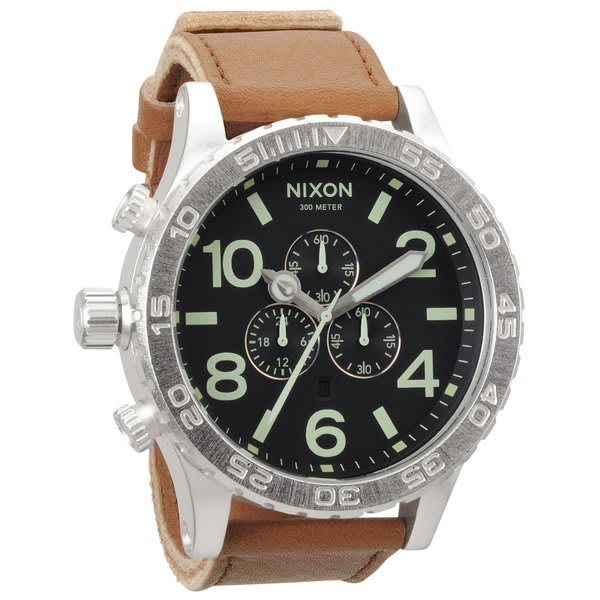 If you want a more casual-looking timepiece that's still precise, the Nixon 51-30 Chronograph will be an excellent choice. At a glance, it's the perfect match for guys who like to skate and surf. This watch can resist water of up to 300 metres.
---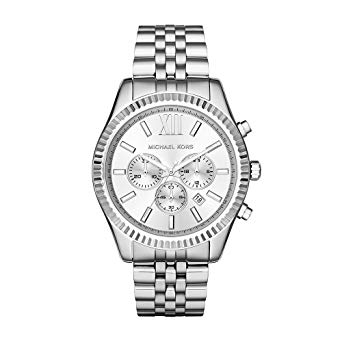 Michael Kors MK8405
SGD 206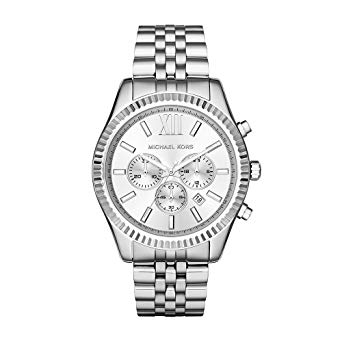 This fashionable Michael Kors MK8405 timepiece uses a quartz movement mechanism. It has a stainless steel body for durability and a 100-meter water resistance rating. Gents, this watch comes with an affordable price and will go with any of your outfits. Ladies, this watch is ideal if you're looking to gift your husband.
---
How to choose a man's watch?
Although watches look equal at first glance, they're not. They are sophisticated and require a lot of attention. However, we're not going to get into in-depth details with regards to the mechanism of a chronometer. We're here to help you choose the best one for you. Here's a quick guide that you should check to make the most out of your money.
Traditional vs Smartwatch
The first thing you need to consider when buying a watch is to choose between a traditional and a smartwatch.
There are many types of traditional watches, but they are generally categorised based on their movement – mechanical, automatic, and quartz. Mechanical and automatic watches run without a battery while quarts will need a new one every couple months.
Smartwatches, on the other hand, will need to be recharged on a daily, weekly, or even monthly basis depending on your usage. The key difference between traditional watches and smartwatches is simple; the former can only provide the basics such as time with a couple of straightforward feature such as recording time. The latter can pair with your phone and help your life and work easier through technology.
When it comes to aesthetics though, nothing can beat a traditional watch. It looks and feels alive compared to a modern smartwatch. Granted that it doesn't have all the bells and whistles, but it does a soul, which makes it timeless.
Accuracy
Modern watches are often always super accurate, especially when it's quartz or a smartwatch. However, when it comes to mechanical or automatic watches, there are times where they need to be tuned up.
If you want a watch that won't fail you when it comes to telling time, you'd want to avoid an automatic or mechanical watch. They do look better and are more sophisticated due to all the working gears they have, but they lose accuracy over time and needs to be maintained. The amusing thing about them though is that they do not need a battery to tell time.
Metal, Rubber, or Leather Straps
Lastly, you should also think about the watch strap. It's often disregarded, but choosing a strap you're not comfortable can be a nightmare as you'll be wearing it throughout the day. And if you want to change into a new strap, it's going to cost you even more. Always think about your comfort first before getting a watch just because it looks great. There are three types of straps to choose from: metal, rubber, and leather. Each type has its pros and cons; you'll need to get what you feel works best with your wrist.
Conclusion
Watches are like dogs; they're a man's best friend – just not living. If you're a person who cares about time, buying a wristwatch is never a bad move, no matter how expensive. It's an investment that will help you manage your time better. Plus, it adds a style and shows a bit of who you are.
Disclaimer: The pricing shown is just a good indication of how much these products are worth. The prices could change based on the e-commerce promotions that are going on. If some of the products are not available, do email us at [email protected] Thank you!