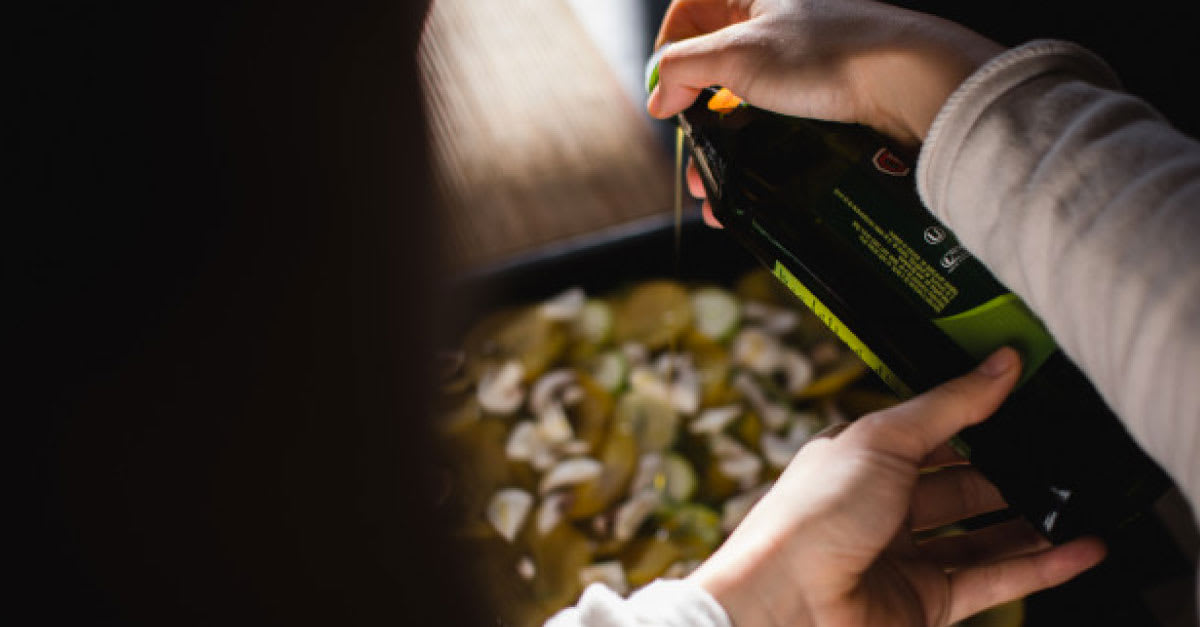 Let's face it, not all cooking oils are created equal. This explains why there are different brands and types of cooking oil available in supermarkets and grocery stores. For instance, which oil would be best for deep-frying? Or which one is suitable for your heart's health?
Keep reading below as we round up the 8 best cooking oils for your respective needs.
Best cooking oil for deep frying and high heat
Price from SGD1.60
The Golden Circle brand is no stranger to producing healthy yet high-quality cooking oils for consumers, having even received the distinctive Health Choice certification from the Health Promotion Board of Singapore.
Their vegetable oil which is made from 100% super refined palm olein, is both cholesterol and trans-fat-free. It is suitable for all kinds of cooking, particularly high-heat and deep-frying dishes such as fries, banana fritters and fried chicken.
Best cooking oil for health and weight loss
Price from SGD10.90
Hailed all the way from Italy, Alce Nero's Extra Virgin Olive Oil is extracted and cold-pressed from Italian olives. This is to ensure that the natural olive flavour is fully retained and tastes good even when used to cook various dishes such as grilled fish and vegetables.
When consumed daily, it is also possible to reap certain health benefits from this olive oil. Thanks to its high amount of antioxidants and anti-inflammatory properties, it can help to reduce the risk of Type 2 diabetes and arthritis. It is also an amazing source of polyphenols -- a compound which aids in weight loss and minimising belly fat.
Best cooking oil for Chinese stir-fry
Price from SGD9.25
Made 100% from the bran (husk) of rice grains, this Thailand-based RiceField Rice Bran Oil is full of Vitamin E and contains no preservatives and trans fat.
It is a neutral-tasting oil, making it suitable for both Chinese stir-frying and wok-frying dishes including the likes of chicken, beef and vegetables. Thanks to its health compound known as oryzanol, rice bran oil is also effective in reducing cholesterol.
Best low-fat cooking oil - suitable for stir-fry
Price from SGD8.15
Every cooking oil has a certain amount of fats. But oils that are extracted from the seeds of the canola plant contains the lowest content of (saturated) fats. Take Naturel Canola Oil for instance; this oil is cholesterol-free and particularly high in polyunsaturated fats, which is helpful to reduce the risk of Type 2 diabetes and improve blood cholesterol levels.
The Naturel Canola Oil also contains a light and neutral flavour, making it suitable for stir-frying dishes, sauteing and baking.
Best cooking oil with a high smoke point - good for the heart
Price from SGD8.00
Some cooking oils can only sustain up to a certain smoke point. If the oil becomes overheated, it will cause a burnt flavour to your food and lose its nutrients. Hence, why it is important to use oils that are able to withstand high heat while still retaining its nutritional content.
Achieve this with this sunflower oil from Naturel. It is a good source of polyunsaturated fat and vitamin E, both essential to reduce the risk of high cholesterol and cardiovascular diseases.
Best cooking oil with Omega-3 - suitable for cancer patients
Price from SGD25.90
Just like the fruit itself, cooking your favourite dishes with avocado oil gives you a distinctly buttery flavour. It is also a good source of Omega-3 that is particularly beneficial to your eyes and brain health. Additionally, it reduces the risk of high blood pressure and can be helpful to minimise chronic inflammation commonly associated with cancer and heart diseases.
Best cooking oil for frying
Price from SGD25.90
Cooking with macadamia nut oil - such as this quality product by Now Foods - brings you that smooth flavour that is both nutty and buttery at the same time. It is suitable for different kinds of cooking ranging from frying to baking and even roasting. Plus, it can also double up as a salad dressing or be used for marination purposes.
Best cooking oil for the keto diet
Price from SGD17.50
The high-fat, low-carb diet (a.k.a. keto diet) isn't just about picking the right healthy foods to eat. Choosing the right cooking oil matters too. One of them happens to be coconut oil! It contains a high level of MCTs (medium chain triglycerides) which is helpful to improve fat burning and to reduce blood sugar levels.
Of course, not all coconut oils are created similarly. Some are refined, and others like the Parachute Virgin Coconut Oil is made from 100% organic and unrefined coconut oil. The oil is extracted using the cold press method. This means that you'll have all the natural potency and nutrients of the oil completely intact regardless of whether you use it to fry, roast or saute.
Disclaimer: The pricing shown is just a good indication of how much these products are worth. The prices could change based on the e-commerce promotions that are going on. If some of the products are not available, do email us at [email protected] Thank you!