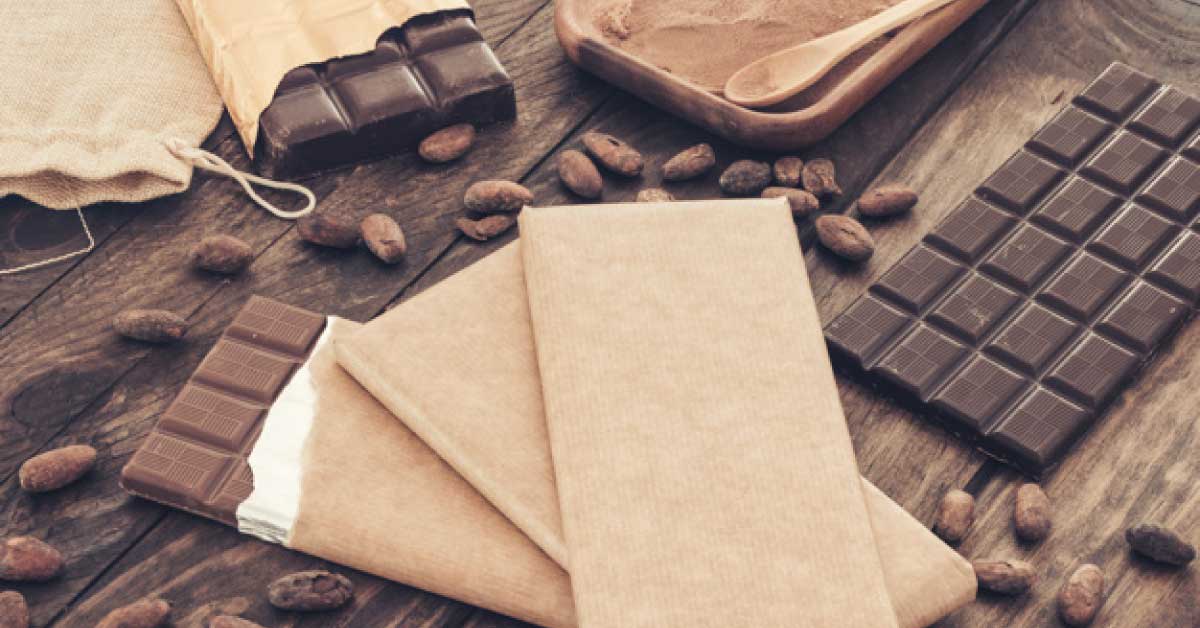 Chocolate comes in different sizes, shapes, flavour and texture. In fact, we all know that dark chocolate is good for our health. Yet, given a choice between a bar of dark and milk chocolate, we usually find ourselves reaching for a bar of milk chocolate for some of that sweet, creamy and smooth goodness. There's no denying the satisfaction that it gives - and that's what we love about these yummy ones below!
More: 9 Best Dark Chocolate Brands That Are Tasty Yet Guilt-free
Best milk chocolate bar
Price from SGD4.86
The Lindt Lindor Milk Chocolate Bar is one of those love-to-have chocolate bars. Well-known for its smooth, rich, soft and creamy taste, this chocolate will melt in your mouth unlike anything else. Its well-balanced taste makes it a must-try for any chocolate lover.
Best without sugar - with hazelnuts
Price from SGD4.50
Looking for a sugar-free option? Trapa's milk chocolate is sweetened with Stevia and perfect to satisfy your sweet tooth. It is lower in carbs and calories as compared to regular chocolate bars, and has a pleasant hazelnut flavour to it. This chocolate is gluten free too!
Best with high cacao content - suitable for keto diet
Price from SGD8.40
This milk chocolate bar from Valrhona has a 46% cacao content. It is suitable for chocolate lovers who are looking for a dark milk chocolate bar. Although it is popularly loved for its rich, bold and dark chocolate flavour, it is still possible to taste the sweetness and smoothness of the milk. This is also a chocolate bar that is suitable for those who are undergoing ketogenic diet as it contains a higher cacao content than any other regular milk chocolate bar.
Best for cough
Price from SGD5.20
It's nearly unbelievable, but chocolate may be helpful to ease persistent and irritable cough. Studies have shown that medicine which contains cocoa is more effective for cough as compared to a regular bottle of cough syrup. There are claims that the stickiness formed by chocolate is possible to protect nerve endings from cough-causing irritation. So the next time you're feeling unwell, just reach for a bar of Cadbury's Milk Chocolate Bar and watch it work its magic!
Best for Valentine's Day
Price from SGD11.30
Planning to get something that would melt the heart of someone special? Lindt Lindor's crystal-embellished heart-shaped tin is a perfect gift for Valentine's Day. Filled with delicious Lindor Truffle that has a smooth and creamy center, and a delicious chocolate shell, this special gift will definitely put a smile on his/her face.
Best with almond
Price from SGD5.35
Looking for a chocolate bar that offers a generous amount of freshly-roasted almond? You can find it here. Whittaker's milk chocolate is smooth, rich and tasty with a hint of caramel. The roasted almond gives the milk chocolate a nice crunchy taste. It comes in a pack of 3 single chocolate bar so you could either share it with others or give yourself a small treat.
Best for melting - for ganache and chocolate covered strawberries
Price from SGD8.40
This chocolate is top notch for being smooth, creamy and chocolatey. It is a great ingredient to use in ganaches as it enhances the flavour of your cakes, sweet fruits, mousse and cookies. Besides, it melts easily and is perfect for chocolate-covered strawberries too.
Best for baking
Price from SGD4.20
Are the weekends your cheat days of the week? Satisfy your sugar cravings by baking with the Hershey's Baking Bar. This rich baking bar offers a strong, intense chocolate flavour, smoothness and sufficient sweetness. It is a good match for pudding, brownies and cookies.
Best for candy making
Price from SGD6.40
Hershey's semi-sweet chocolate chips are some of the best in the biz. Creamy, rich and with a nice, soft texture, it is suitable to be used in most chocolate desserts and candies, especially if you want to do a homemade chocolate coating. The texture of these chocolate chips will also give a nice glossy appearance to your fabulous candy.
Best with crisped rice
Price from SGD4.16
Chocolate treats like M&M's are reminiscent of sweet childhood memories. Available as chocolate bars too, this variety is packed with M&M Minis and crisp rice for a nice crunchy texture to make every bite explode inside your mouth. A must-try for anyone who loves their chocolate to be bursting with multiple flavours and textures!
Best with sea salt
Price from SGD3.95
Hamlet's chocolate thins are a combination of smooth milk chocolate with a hint of caramel and sea salt. A unique Belgian chocolate option, the chocolate thins are crispy and easy to melt in your mouth. Furthermore, the addition of sea salt does not overpower the richness of the chocolate, but compliments it for a taste unlike any other.
Disclaimer: The pricing shown is just a good indication of how much these products are worth. The prices could change based on the e-commerce promotions that are going on. If some of the products are not available, do email us at [email protected] Thank you!