Whether you're a skincare newbie or expert, you're bound to have heard of toners. Toners have evolved over the years from a stinging, astringent formula to a hydrating one as popularised by South Korean trends. Now what are toners exactly, and how are they used?
Basically, it is a liquid that supplies hydration to the skin as well as prep it for optimal absorption of the following steps of skincare. Depending on its formulation, it can have additional benefits such as removing dead skin cells, minimising pore size, and many more.
It is the second step in skincare, after cleanser, where it helps to remove any leftover residue of the cleanser and impurities. Moreover, the ingredients in toners such as AHA and BHAs or Glycerin and Hyaluronic Acid provides additional benefits.
If you're not sure, we've posted the recommended ingredients and their main benefits for each skin type after this list.
Now that you understand a little more about toners, let's dive into this list of amazing toners that won't have you breaking the bank and your skin.
---
Best Drugstore Toners in Singapore 2020
Neutrogena Alcohol-Free Toner - best rated, alcohol-free
Simple Soothing Facial Toner - best for sensitive skin
Hatomugi Skin Lotion - best value
Cosrx AHA 7 Whitehead Power Liquid - best with glycolic acid for exfoliating, great for oily skin
Thayers Lavender Facial Toner - best for combination skin
AHC Hyaluronic Toner - best hydrating
La Roche-Posay Effaclar Clarifying Lotion - best with salycylic acid, for acne-prone skin
List of best ingredients for each skin type
More: 13 Best Facial Toners Your Skin Will Thank You For
---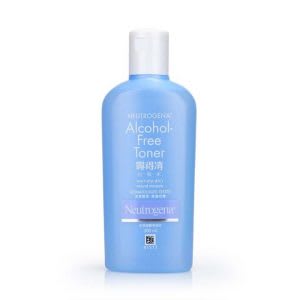 Neutrogena Alcohol-Free Toner
SGD 11.00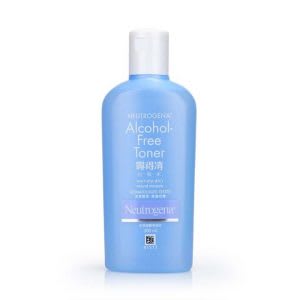 add_circle
Extremely affordable
add_circle
Does not cause skin tightness, dryness or stinging
add_circle
Non-comedogenic
remove_circle
Not for those who looking for extra skincare benefits
Alcohol is one of those products that people usually have a love-hate relationship with in their toners. It clears impurities from your pores, yet it dries and strips your face bare of its natural oils. Because of its skin-stripping nature, it's best recommended for those with oily and combination skin instead of sensitive ones.
Still, many prefer to keep it simple, and Neutrogena offers a good solution.
Hailed as one of the best drugstore toners, the Neutrogena Alcohol-Free Toner contains mild purifying ingredients instead of alcohol to help clean the skin without stripping it of its natural moisture. It is also fragrance-free and is definitely gentle on the skin.
This toner uses Panthenol which conditions the skin and heals wounds, therefore making it nice for those with dry skin. But it contains Polysorbate, which might trigger fungal acne, so it's best to proceed this with caution for those with sensitive-acne-prone skin.
While some users might not be a fan of its texture that feels a little tacky after application, this toner still stands out due to its shorter ingredients list. This is a simple, potent toner that preps the skin by removing excess oil, residue, and makeup, as well as being non-comedogenic.
---
More: 8 Alcohol-Free Toners That Will Work Wonders On Your Skin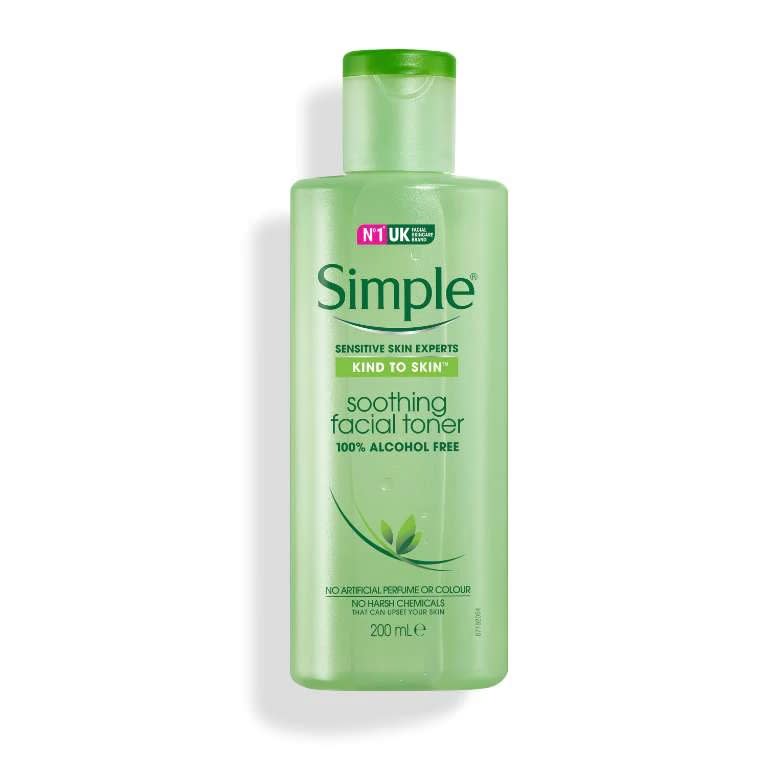 Simple Soothing Facial Toner
SGD 12.90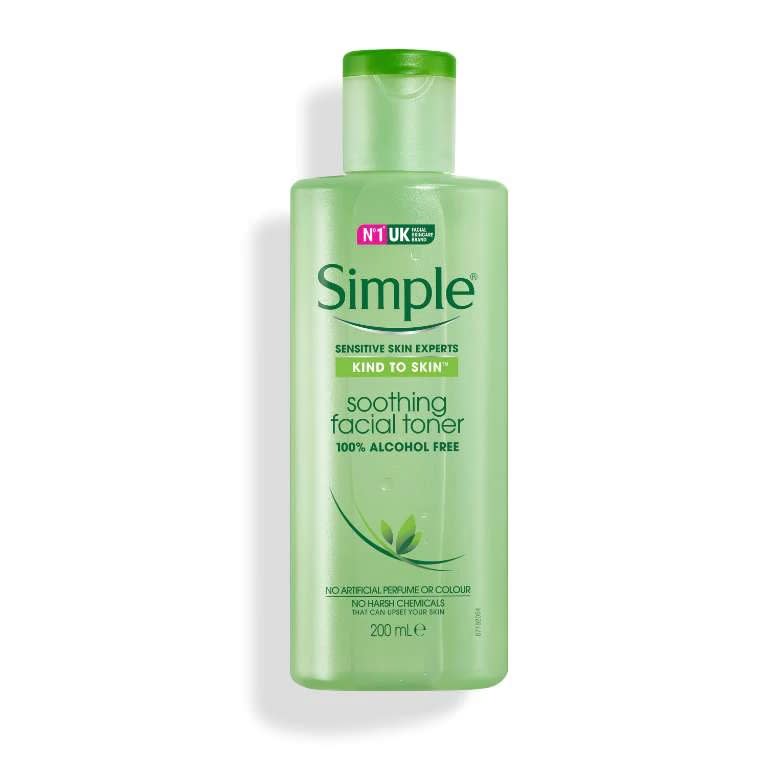 add_circle
Contains no alcohol, dyes, artificial perfumes, or other irritants
add_circle
Doesn't dry skin
remove_circle
Basic toner, doesn't help with blackheads, whiteheads, pimples, scars
As you can see from its brand name, this Soothing Facial Toner is a simple formulation made for sensitive skin without alcohol, dyes, artificial perfumes, or irritants.
With a lightweight consistency, the formula contains vitamins such as Pro-Vitamin B5 and Chamomilla Recutita flower extract, both of which helps with skin inflammation. Other skin-loving ingredients include vitamin C for brightening and Witch Hazel which offers anti-bacterial protection.
Not only those, but you also get to feel the extra layer of moisture from that first application. Highly commended by users for its simplicity, the ingredients work so well separately and as one to bring optimal benefits to the skin. That said, note that this toner does not help much with other skin troubles like blackheads or acne due to it being a basic toner targeted at restoring skin balance.
If you have skin sensitivity such as rosacea, try this dermatologist-tested toner to soothe and moisturise your troubled skin. Oh, so Simple!
---
More: 12 Best Toners That Won't Irritate Your Sensitive Skin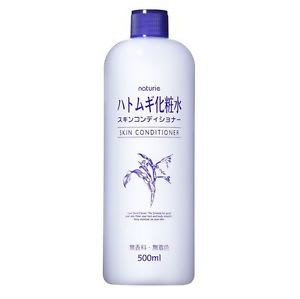 Naturie Hatomugi Skin Conditioner Lotion
SGD 10.90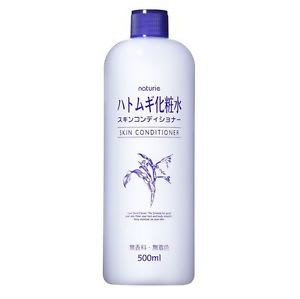 add_circle
Can be used on face and body
add_circle
Absorbs quickly
add_circle
Emphasis on natural ingredient formula
add_circle
Suitable for most skin types
remove_circle
Only solves hydration-related problems, not effective in other skin troubles
Don't be deceived by the word 'lotion' as toner is commonly referred to as that in Japan. Also known as Hatomugi Skin Conditioner, this toner is a soothing and hydrating, multipurpose toner that can also be used as a face mist or mask depending on the level of hydration needed.
To add, the brand even recommend using this toner to moisturise dry parts on your body. That sounds amusing but it's understandable because for an affordable price, you get a whopping 500ml, what a steal!
Our editor highly recommends this skin lotion as it has such a gentle and hydrating formula for everyday use. With Hatomugi or Job's tears (a kind of barley), it presents a humongous benefits such as protecting the skin's moisture and fighting irritation to ensure smooth, supple skin.
Because of the ample use in "Hatomugi", users have reportedly rave about its moisturising powers, effectively working well on dry skin whether in both dry or humid climate. And because it doesn't go greasy, the toner is suitable for oily or combination skin too.
As it still contains Parabens, used as a stabiliser in the toner, we believe this option is best for those with normal skin even though it's safe for all. Some sensitive-skin users have reported no problems with the toner, but we think it's best for extremely sensitive-skin users to go for simpler toners like Simple's Soothing Facial Toner or Thayer's Lavendar Facial Toner.
---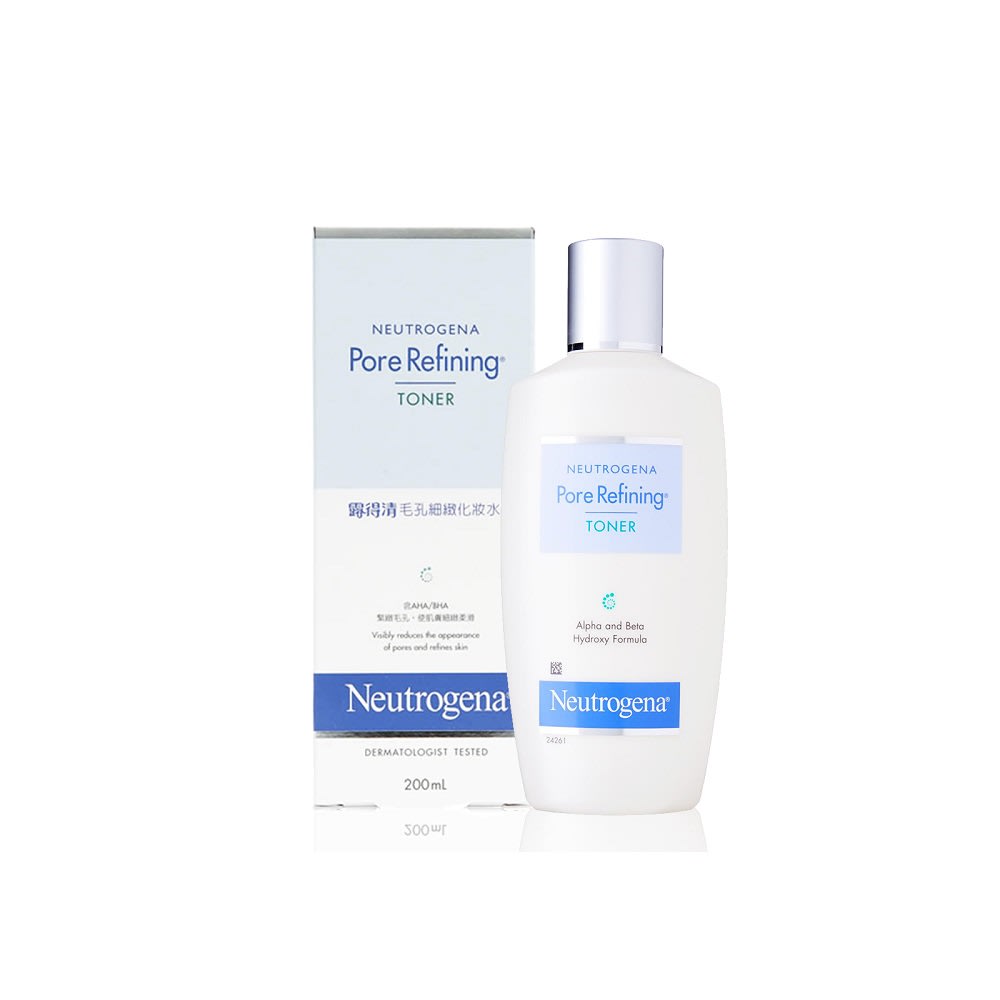 Neutrogena Pore Refining Toner
SGD 16.90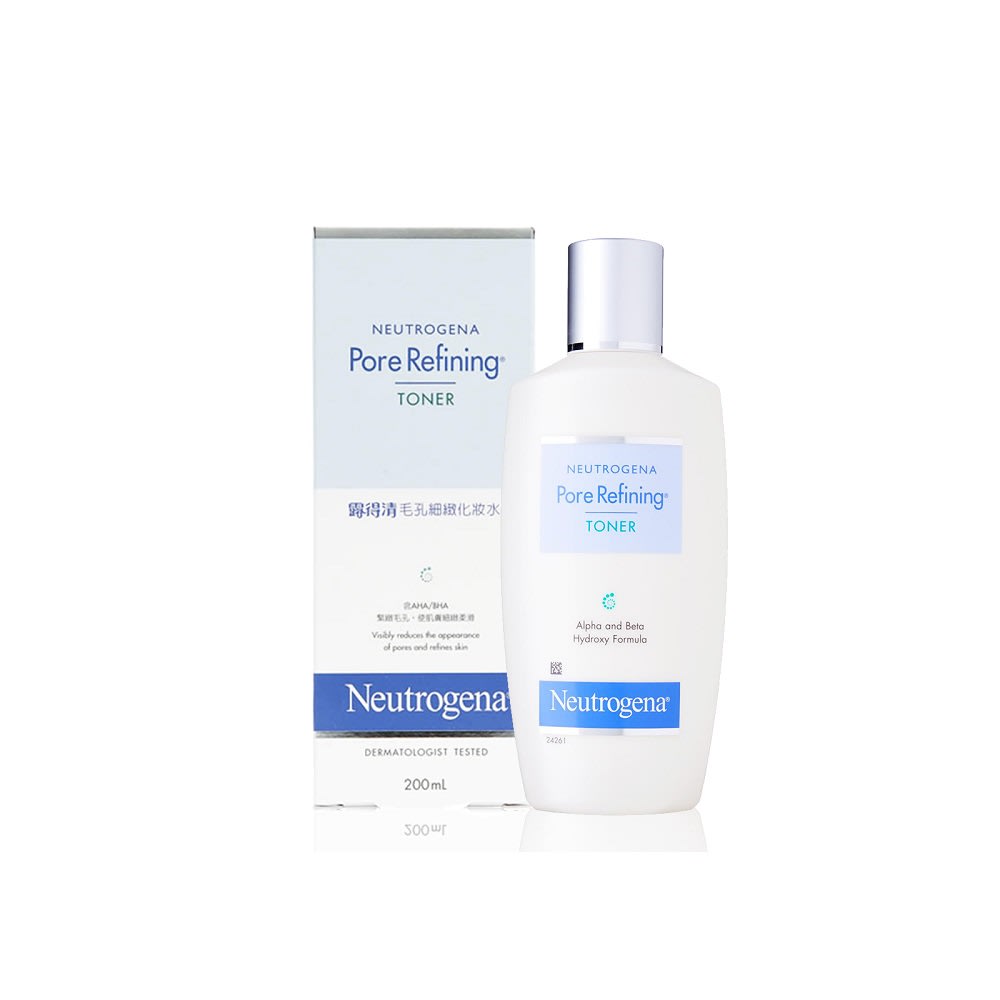 add_circle
Non-comedogenic
add_circle
Light smell, not overpowering
add_circle
Pores feel clean
add_circle
Fast absorbing
remove_circle
Stings the skin at the beginning
remove_circle
Packaging is not travel-friendly
remove_circle
Astringent smell
remove_circle
Contains alcohol, so it's not suitable for sensitive skin
Oily skin is caused by excessive sebum production and thus, can really trigger acne or imbalanced breakouts. What clogged pores can benefit from is regular exfoliation which is not too harsh nor too gentle.
The Neutrogena Pore Refining Toner contains glycolic acid and salicylic acid as chemical exfoliants that work together to unclog pores by removing dead skin cells. With that, the formula refines the skin and visibly reduces the appearance of pores, resulting in clear, smooth skin.
Glycolic acid itself is also used to treat scarring and any other discolourations, which in turn, brightens the skin area. Therefore, the toner also suits normal-dull skins.
Despite the alcohol and acid content, avid users say that it is not too drying or irritating to their skin. In fact, using it daily has brought about a positive impact on their skin with fewer breakouts and decreased oiliness. Do note, however, that it is not suitable for sensitive skin due to the alcohol and acids used which may be too harsh for sensitive skins.
---
More: Stay Fresh and Glowy With These 10 Best Toners for Oily Skin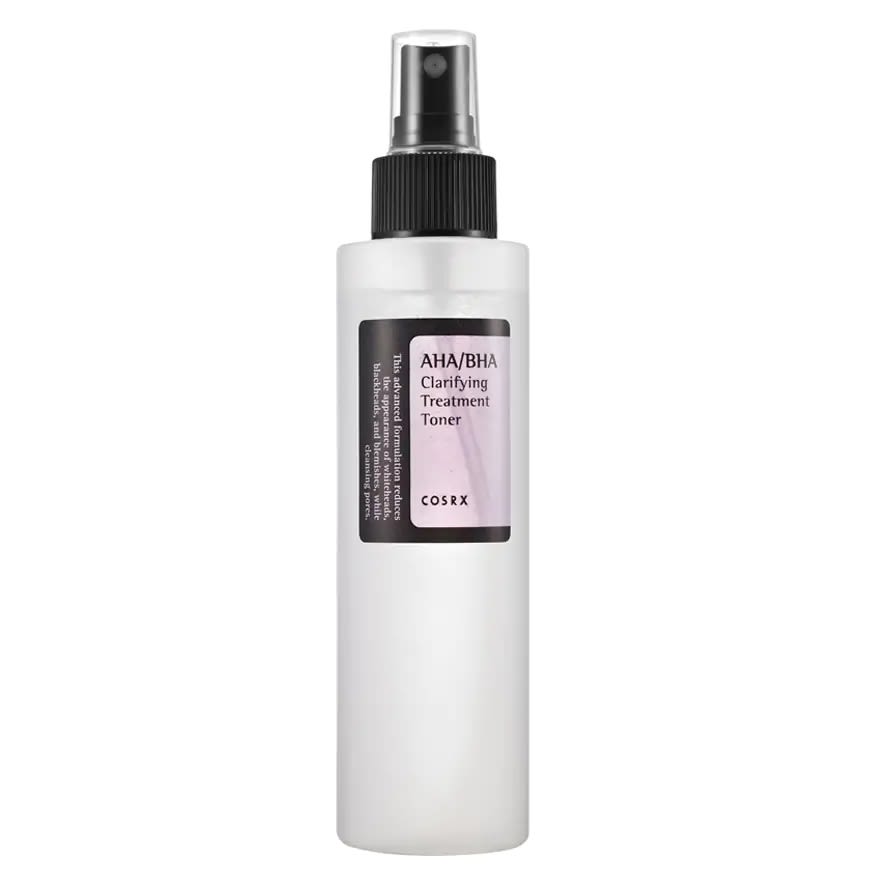 Cosrx Clarifying Toner
SGD 14.9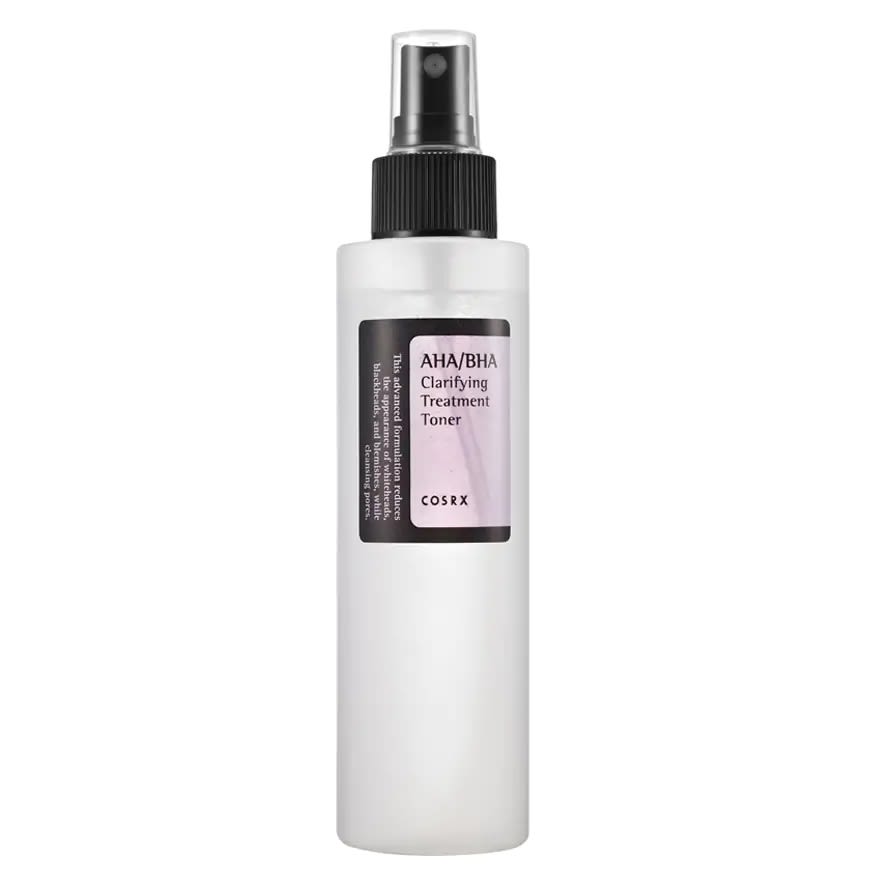 add_circle
Restore skin texture and tone
add_circle
Controls sebum production
add_circle
Prevents flaking
add_circle
Gentle on the skin
remove_circle
Effective for as long as it is used
Now, there are toners that are too strong for the sensitivity of your face, yet some are too gentle on your stubborn acne. Hence, this toner exists for those with troubled skin.
The Cosrx AHA.BHA Clarifying Treatment Toner is a mild exfoliating toner that can be used as a weekly treatment, but many have also opted it for daily use. With its combination of AHAs and BHAs, the formula helps to get rid of built up dead skin cells on the skin surface, revive dull skin and to maintain a healthy skin balance.
You might think having both AHA and BHA in a product is too harsh on the skin, but not to worry as this toner is very mild and gentle. In fact, this toner is actually free of many things such as Parabens, Sulfates, Phthalates and Alcohol. Hence, making it possible for two acids to work together.
We have seen how it calmed down breakouts and smoothened skin. The secret lies in regular usage. Over time, it has proven to resurface the skin of troubles, offers good control on sebum production, and prevents flaking of skin.
Extremely sensitive skin types should best avoid this as it still uses acids to prep the face.
---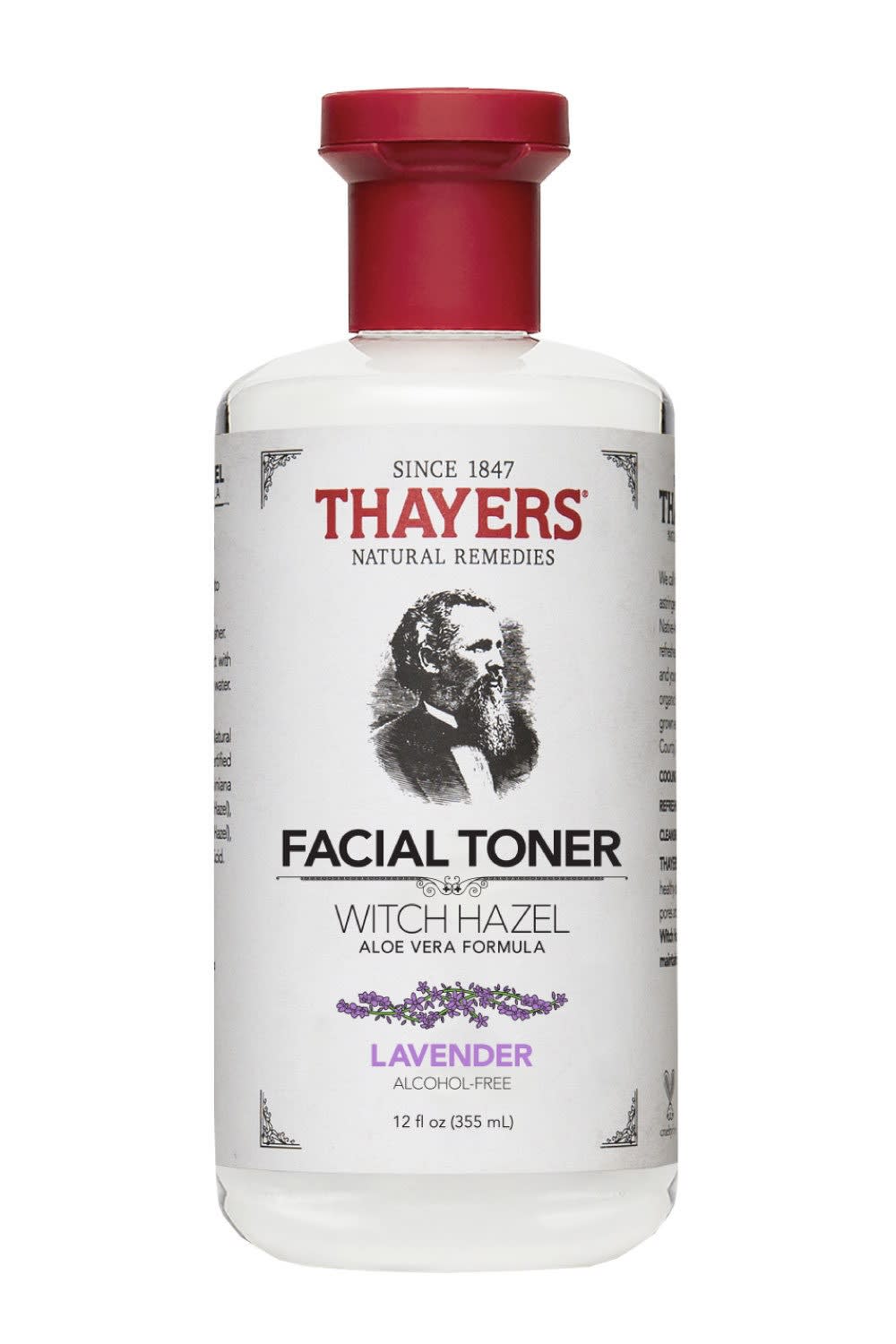 Thayers Witch Hazel Alcohol Free Toner Lavender
SGD 19.12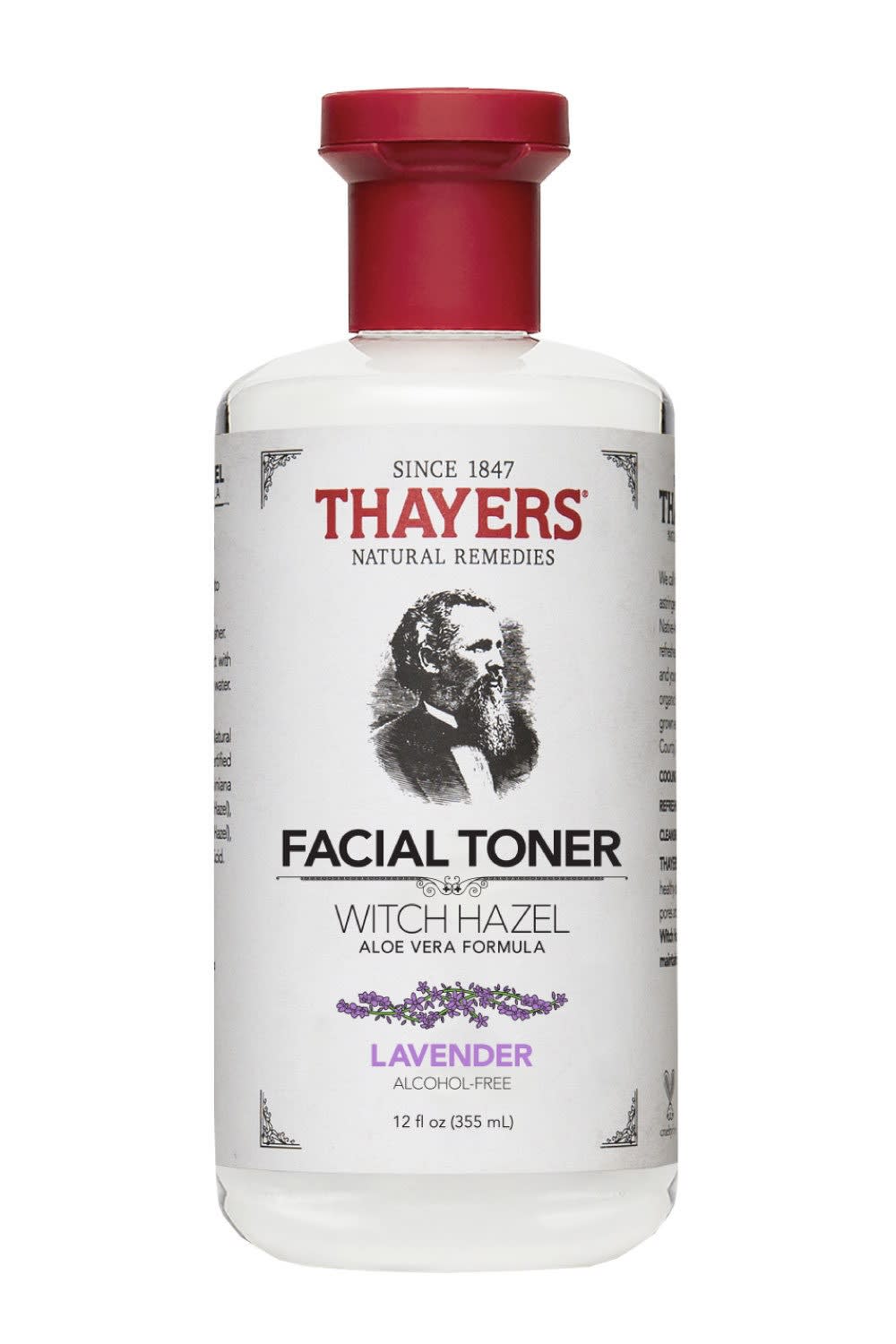 add_circle
Non-irritating
add_circle
Organic ingredients
remove_circle
Can cause acne flare-ups
Gentle on the skin, the Thayers Lavender Facial Toner targets to tone, moisturise, and balance the skin's pH level. With ingredients such as lavender water, aloe vera, and witch hazel, it does a great job at providing the skin with a calming effect, hydration, and antibacterial properties.
While Thayers's Facial Toner comes in Cucumber and Rose, this Lavendar option provides a more soothing application that is beneficial to acne and inflammation issue. And the ingredients are fairly simple as well as effective, making this toner a good alternative for quite sensitive and acne-prone skin.
Also our editor's favourite, many have raved about this toner's effectiveness in keeping gunk out of the pores whilst toning down redness on the skin. There's also no issues with those who have sensitive skin either.
Moreover, many have said that it is non-drying - skin doesn't feel tight after usage. Finally, you get a decent amount of product for a good price which can last you a long time. Plus, lavender as a main ingredient, makes the toner smells great too!
---
More: 9 Best Toners That Belong to Every Combination Skin Care Regimen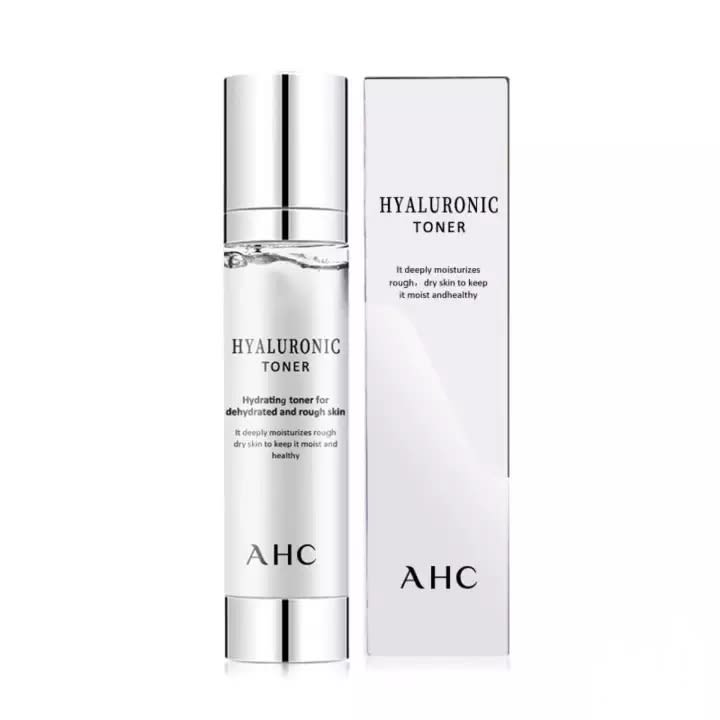 A.H.C. Hyaluronic Toner
SGD 32.8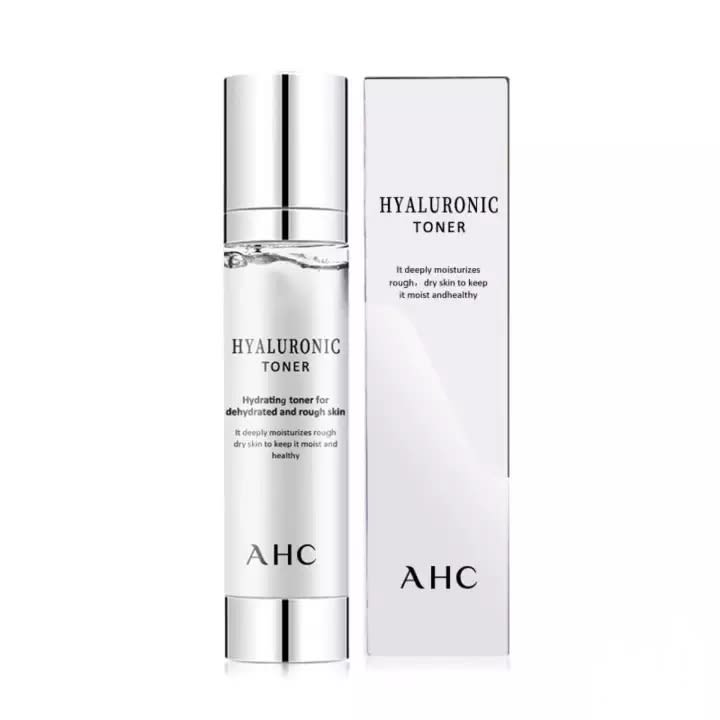 add_circle
Majority of ingredients are natural
Every skin type requires hydration, even more so for dry and dull, dehydrated skin. The AHC Hyaluronic Toner is a lifesaver as it contains hyaluronic acid with moisture-binding abilities to help the skin retain natural moisture. This means instead of piling on more oil, Hyaluronic Acid helps the skin to attract and lock moisture in which makes it great for a humid country like ours.
Aside prepping and moisturising the face, this toner also works to smooth out the texture of dull skin while calming even the most sensitive skin thanks to its herbal and floral ingredients such as Lavender, Chamomile and Freesia.
I, as the writer, have personally used this product. The toner is, without a doubt, hydrating which contributes to a youthful, plumped up skin after-use. It has an essence-like texture to it that disappears upon application due to being fast-absorbing into the skin. There is no residue or tackiness and will leave the skin feeling calm, cool, and refreshed.
---
More: 10 Best Toners That'll Glow Well With Your Dry Skin
La Roche-Posay Effaclar Clarifying Lotion
SGD 27.12
add_circle
Does not cause breakouts
With salicylic acid involved, acne better beware. The La Roche-Posay Effaclar Clarifying Lotion is formulated with salicylic acid amongst other ingredients like glycolic acid to target acne-prone skin.
How this toner works is by gently exfoliating the skin to unclog pores and remove excess dirt and dead skin cells, while preventing the growth of acne-causing bacteria. It also contains alcohol to clear off the skin of impurities. But to restore moisture to the skin after, Glycerin is presented in the formula for a comfortable use.
It is proven to be gentle on the skin despite it containing alcohol. And this is evident by the amount of daily users standing by its effectiveness in controlling hormonal acne while not stripping the skin. The toner will also not irritate dry patches nor does it cause breakouts.
If you want to clear acne and are looking for a gentle, fragrance-free product even suitable for (normal) sensitive skin, this is the one for you.
---
More: Blackhead? Acne? Clean Your Clogged Pores With These 10 Best Face Toners
---
Recommended ingredients to benefit each skin type:
Oily:
Salicylic acid/BHA works by penetrating the skin's deep layers to dissolve impurities within such as dead skin cells and excess oil. It helps to regulate and balance the skin while unclogging pores, making sure they are clean.

Niacinamide/vitamin B3 helps to build keratin (a type of protein) that keeps the skin firm and strengthen the skin's barrier. This indirectly allows the skin to retain more moisture and balance the skin's oil-to-water ratio. Diminished pore size, even skin tone, and softened fine lines are among its other benefits.
Acne-prone:
Salicylic acid/BHA works by penetrating the skin's deep layers to dissolve impurities within such as dead skin cells and excess oil. It helps to regulate and balance the skin while unclogging pores, making sure they are clean

Retinol increases the production of collagen and new blood vessels in the skin which brings many benefits. Among them are even skin texture and tone, reduced fine lines and wrinkles, as well as heal and prevent acne.
Sensitive:
Centella asiatica helps with redness, inflammation, and irritation of the skin. Its healing properties result in a soothing and calming effect on the skin while visibly reducing skin sensitivity.

Green tea contains high amounts of polyphenols that have antioxidants to fend off free radicals, and have anti-inflammatory properties. They are great for reducing redness, swelling, and irritation, which often come with sensitive skin.
Combination:
AHA works as an exfoliant as it removes impurities on the skin's surface. It helps with the skin's natural shedding process to enable new, healthy cells to take over, so skin is renewed and soft. Examples of AHAs are glycolic acid and lactic acid.

Hyaluronic acid plumps up the skin with its ability to hold and retain moisture by binding water to collagen. It promotes skin renewal and reduces the appearance of fine lines due to its plumping effect, perfect on combination skin with oily regions and dry patches.
Dry:
Glycerin is a gentle, moisturising agent that traps moisture in the skin. It helps with flaky, rough, and scaly skin, is not drying, and protects the skin from irritation.

Coconut oil refreshes dry skin by providing moisture and reducing inflammation. It softens the skin while ridding it of flakiness and dryness, leaving it supple to the touch.
This list is not exhaustive as there are many wonderful ingredients out there. While some ingredients work best on certain skin types, that is not to say that some others don't benefit more than one. For example, coconut oil suits dry skin and not oily skin as it is comedogenic, but hyaluronic acid can match all skin types due to its hydrating nature which is essential for all.
Disclaimer: The pricing shown is just a good indication of how much these products are worth. The prices could change based on the e-commerce promotions that are going on. If some of the products are not available, do email us at [email protected] Thank you!