As toners are always questioned to be the least favourable step in your daily skincare routines, they often play a decisive role in achieving radiant skin.
Don't worry about giving up your favourite essence or actives in sticking to the minimal three-step regimen. Aside from cleansers and moisturisers, even toners now are loaded with goodness like rose water, hyaluronic acid and vitamin C. With the aid of toners, your skin is gently exfoliated and prep to be more receptive to hydration and absorption.
In simpler words, it is said to be more cost-effective to not skip toners than stocking up tons of skincare products on your shelves.
Toner vs astringent for combination skin
Aside from restoring the pH-levels on your skin after your face has been cleansed by an alkaline wash, both toners and astringents originally work as a post-cleanse step. They claim to clear out every trace of dirt and impurities that your facial cleanser had missed out.
But according to beauty enthusiasts, cleansers should be the one to banish all traces of dirt instead of relying on toners/astringents. If not, you should change your cleanser to a better one.
So what do they do? Well, the main purpose of toners now is to pH-balance the skin, and to dampen the skin in order for the skin to absorb other products. They are also commonly infused with many botanical ingredients to offer extra benefits to the skin such as exfoliation and brightening (especially for those who only follow a simple 3-step routine).
Astringents, on the other hand, pH-balances + aims to remove extra oil and deeply cleanse the pore, essentially minimising the size of them. They typically contain a high concentration of alcohol (which can be drying or irritating) to get rid of excess oils from your skin.
With that said, toners are a lot milder and hydrating for normal to combination skins to effectively clean the oily T-zone without being harsh on the delicate cheek areas. Meanwhile, astringents are the tougher product of the two and is best recommended for oily skin users.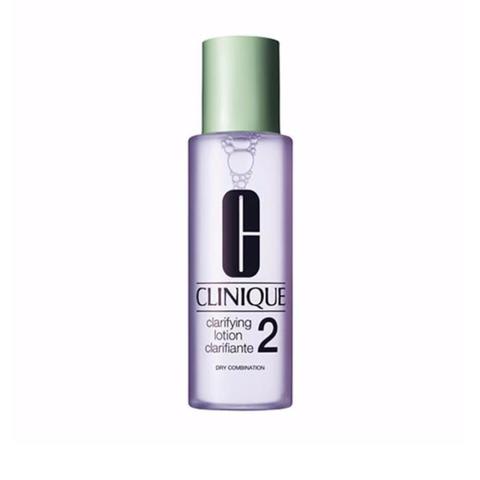 Clinique Clarifying Lotion 2 Dry Combination Skin
SGD 40.00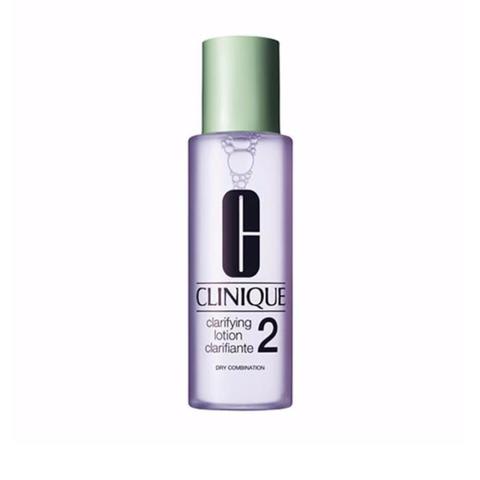 add_circle
Preps skin for moisturizer
add_circle
Reduce fine lines
add_circle
Build moisture barrier on dry skin
remove_circle
Contains alcohol
Dehydrated oily skin? Sweep away the day-old pollution and grimes with this gentle exfoliating lotion from Clinique while retaining your skin's vital moisture. It is also said to improve the appearance of fine lines.
The potent formulation of this pick is developed by dermatologists themselves, and have gone through vigorous tests to prove its effects. Rather than harsh chemicals like parabens, phthalates and fragrance, this toner is mainly formulated with alcohol and Witch Hazel, which has anti-bacterial properties. Thus, that'll help soothe the exfoliated skin's surface to reveal a more radiant complexion.
The whole company's offerings are made to suit even the most delicate, mature skin. And this shows through its large database of customers ranging from young to old.
Users have raved about this toner's suitability to sensitive as well as mature skin, and that it did a great job without causing any irritation. Although simple in formulation, it's definitely one of the safest for anyone who has qualms about skin irritation.
---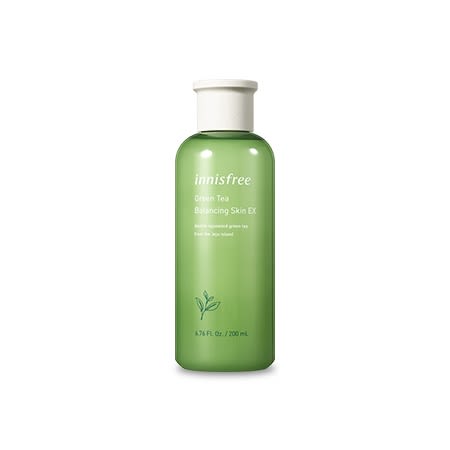 Innisfree Green Tea Balancing Skin Toner
SGD 19.9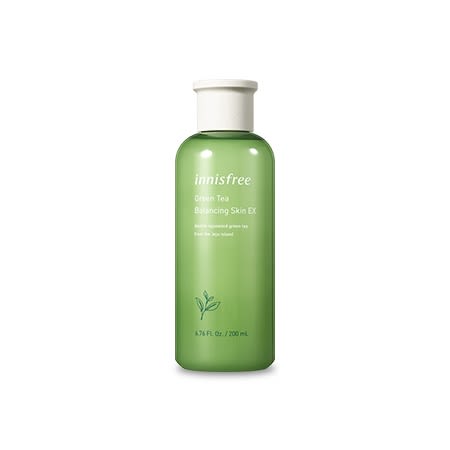 add_circle
Naturally made with fresh, moisturizing green tea extract
add_circle
Balances out the natural oil-water balance of the skin
add_circle
Lighweight and smells good
remove_circle
Leaky packaging
As one of the first globally renowned k-skincare brands, I bet every one of you have been (or still is) obsessed with Innisfree's skincare products. They pride on their all-natural key ingredients gathered from the healthy earth in Jeju island, South Korea.
This toner is a pre-drink for your skin after the pH-disrupting facial cleanser. It celebrates the hydrating properties of the exclusive Beauty Green Tea extract to plump your skin up with a burst of water. Plus, the innovative formula is said to be 3.5 times more enriched than the original one.
One ingredient that stands out in the formula is betaine from amino acids. It calms the skin and helps with deep moisturisation to prevent easy formation of wrinkles. As such, the moisturisation capability of this product is one of the main reasons why it's so popular.
Many users love how the watery-gel toner sits weightlessly on their skin as well as the heavenly (but natural) floral scent it leaves behind. Even oily and acne-prone skin users find this to be refreshing enough, without over-drying or irritating the skin.
---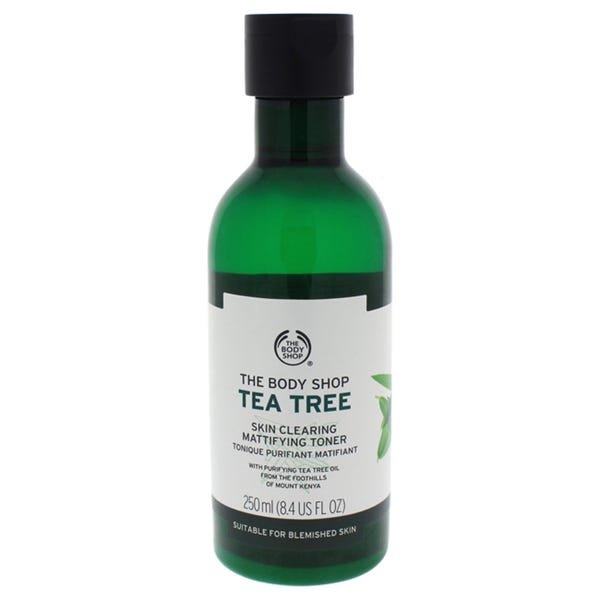 The Body Shop Tea Tree Skin Clearing Mattifying Toner
SGD 20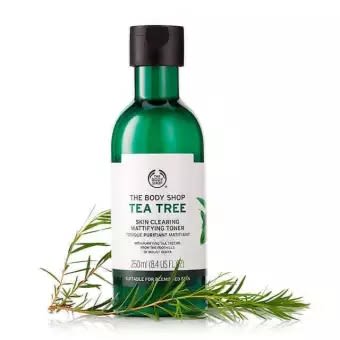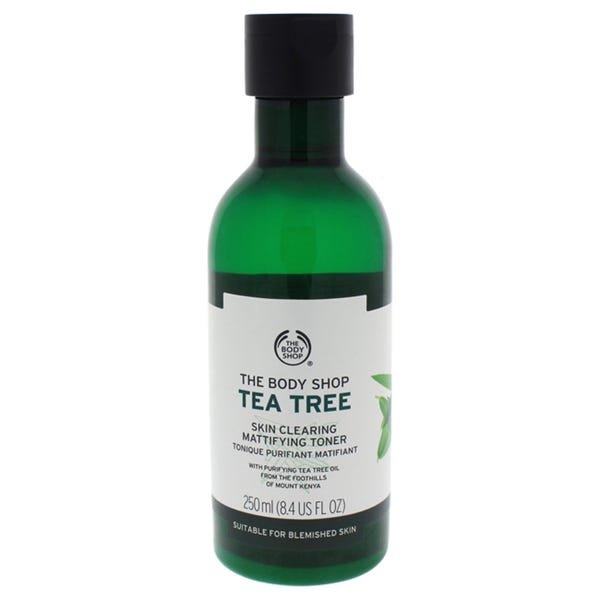 add_circle
Remove makeup residue
add_circle
Works great on oily skin
add_circle
Travel-friendly
remove_circle
Smell- not for everyone
Although most toners seem identical by serving as the extra-cleaning step or restoring your skin's oil-water balance, you may want to be extra careful when it comes to acne-prone skin. Unlike other toners, The Body Shop Tea Tree Skin Clearing Mattifying Toner works together with tea tree oil to help your skin fight against acne.
Tea tree oil by itself, found in this toner, offers anti-bacterial as well as soothing properties. Because it also naturally calms inflammation, this one ingredient is ideal for treating any acne-prone skin without irritation.
Users of the product generally agree that being made with several natural ingredients, the mattifying toner is one of the best-value products in its range. It not only purifies and tones, but also controls oil while assuring the skin stays clean from pore-clogging grimes.
Many users claimed that it cleared their acne and highly recommend it for such. As a bonus, they also found it to be a great traveling companion as it comes in a delicate handful size!
---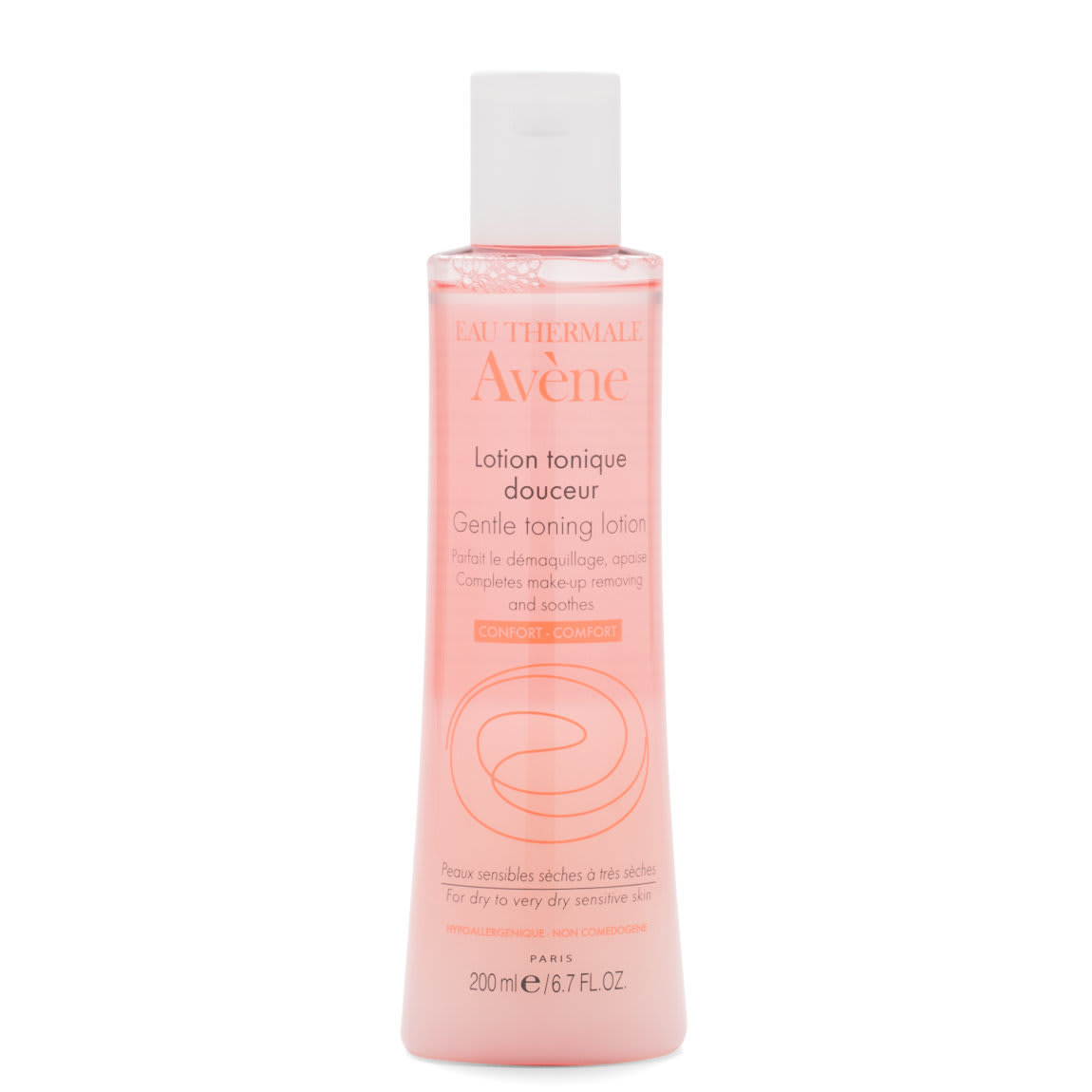 Avene Gentle Toning Lotion
SGD 32.04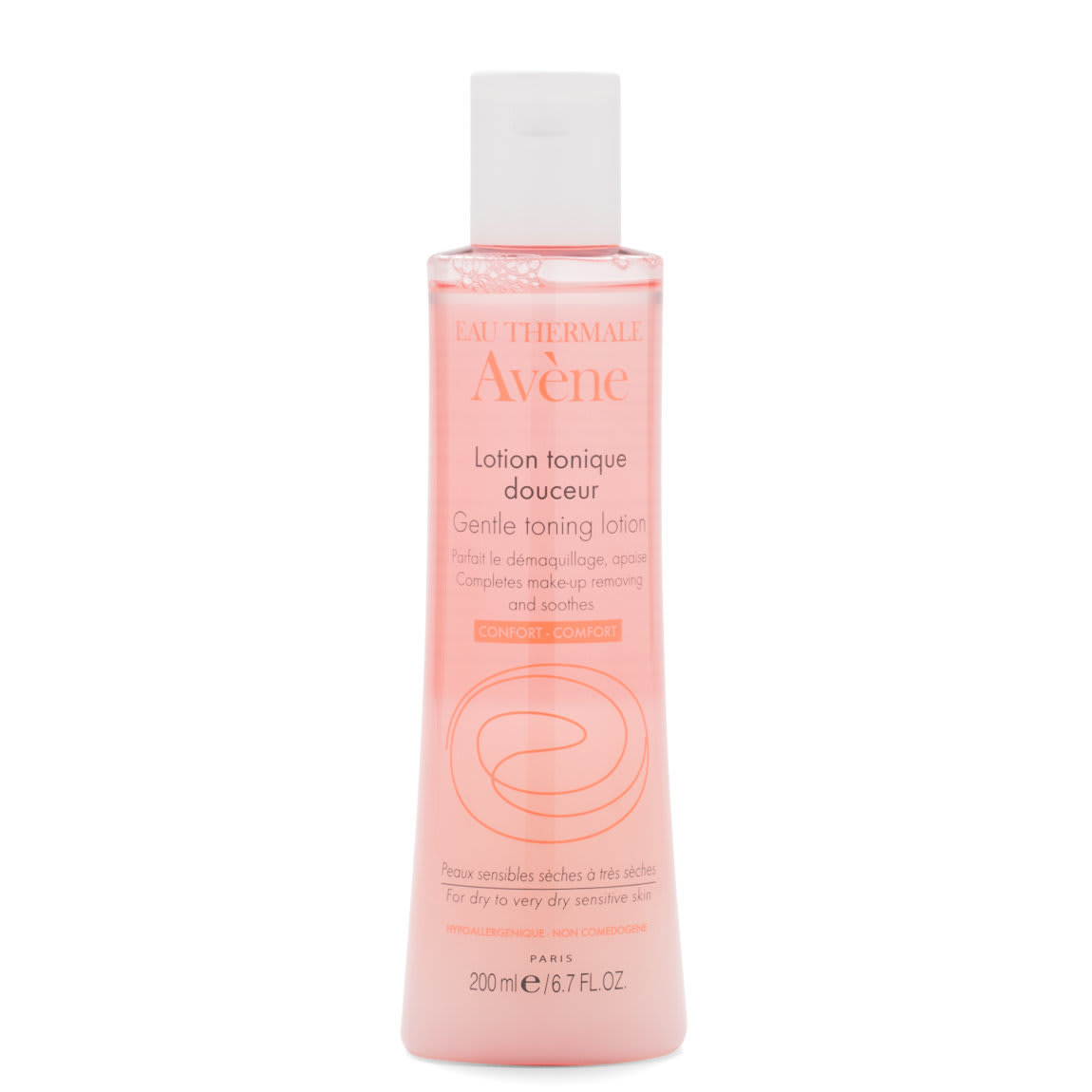 add_circle
Calms senitive skin
add_circle
Gentle enough for dry to very dry skin
add_circle
Free from alcohol, allergen and paraben
remove_circle
Fragranced product
Hold tight, sensitive skin. The Eau Thermale Gentle Toning Lotion is the game-changer you have been waiting for. Avene, the pharmaceutical brand, first opened its doors in treating patients with sensitive skin issues such as rosacea, eczema and psoriasis. Because of this purpose through their products, the brand has made a name as a safe and effective alternative for many sensitive skin users.
This toning lotion contains natural silicates which protects your face against skin-damaging pollution. Another key ingredient is thermal spring water, which is said to purify and refresh sensitive skin, offering a dose of hydration. Thus, if you are struggling with irritable skin, this toner will offer a soothing spa-like toning experience.
Several users pointed out that although it contains a light fragrance, there's hardly any signs of irritation. It's so gentle, that the product is commonly used as an alternative to gently cleanse the face too.
---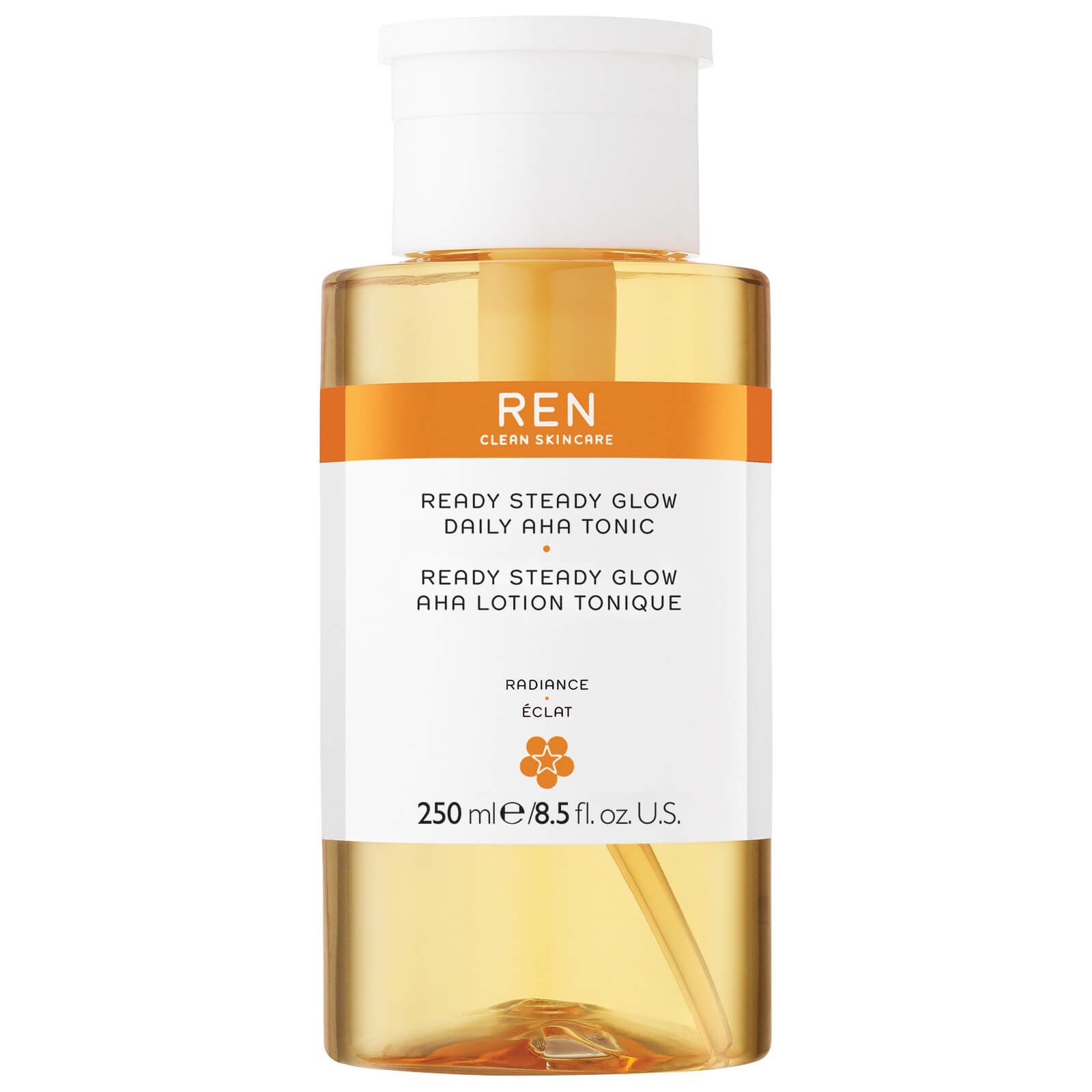 Ren Ready Steady Glow Daily AHA Tonic
SGD 44.00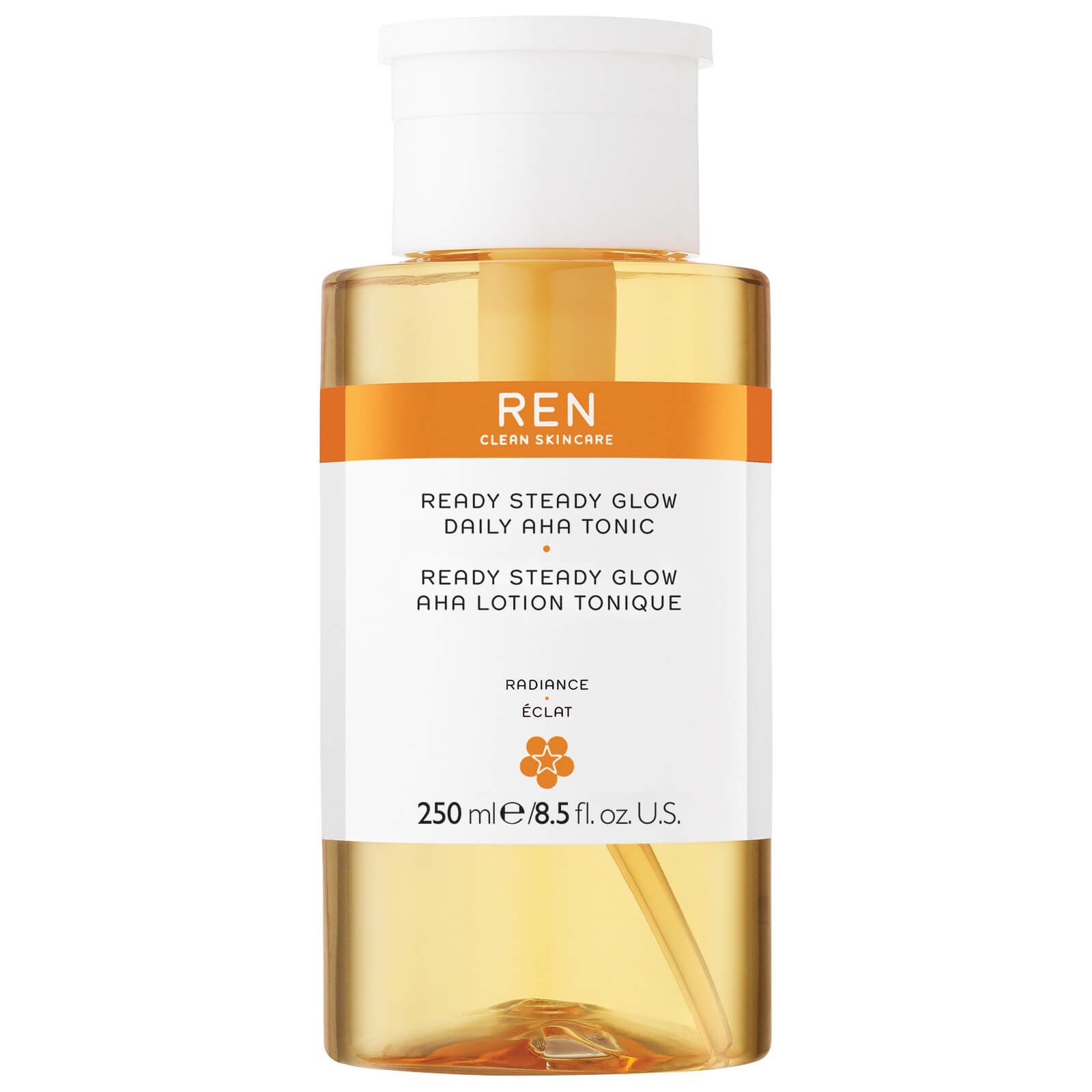 add_circle
Revive dull complexion
add_circle
Improve skin's texture and tone
remove_circle
May cause breakouts on acne skin
If you're in your late-20s and have been eyeing on anti-aging products, the AHA tonic from Ren Skincare is an effective yet, budget-friendly option in comparison to its competitors.
This effective toner acts as a gentle exfoliator to reveal a radiant complexion. It is packed with a blend of bio-actives, which balances out your skin to the ideal pH level (3.5-4) to stimulate its natural exfoliation. Thus, it is unlikely to cause any irritation and is safe even for sensitive skin.
To smooth and tone the exfoliated skin surface, lactic acid can also be found in the potent formula. It works together with willow bark extract to melt away in-pore dirt, tightening and improving the appearance of large pores. Also, the toner includes azelaic acid precursor to help unify uneven skin tone.
Many users shared their experience that the chemical exfoliant gives a slightly tingly feeling when product is applied on skin. However, they do not have any negative reaction but notice a visibly improvement of their skin texture. Several sensitive skin users also noted the refreshing cleansing experience with this one.
---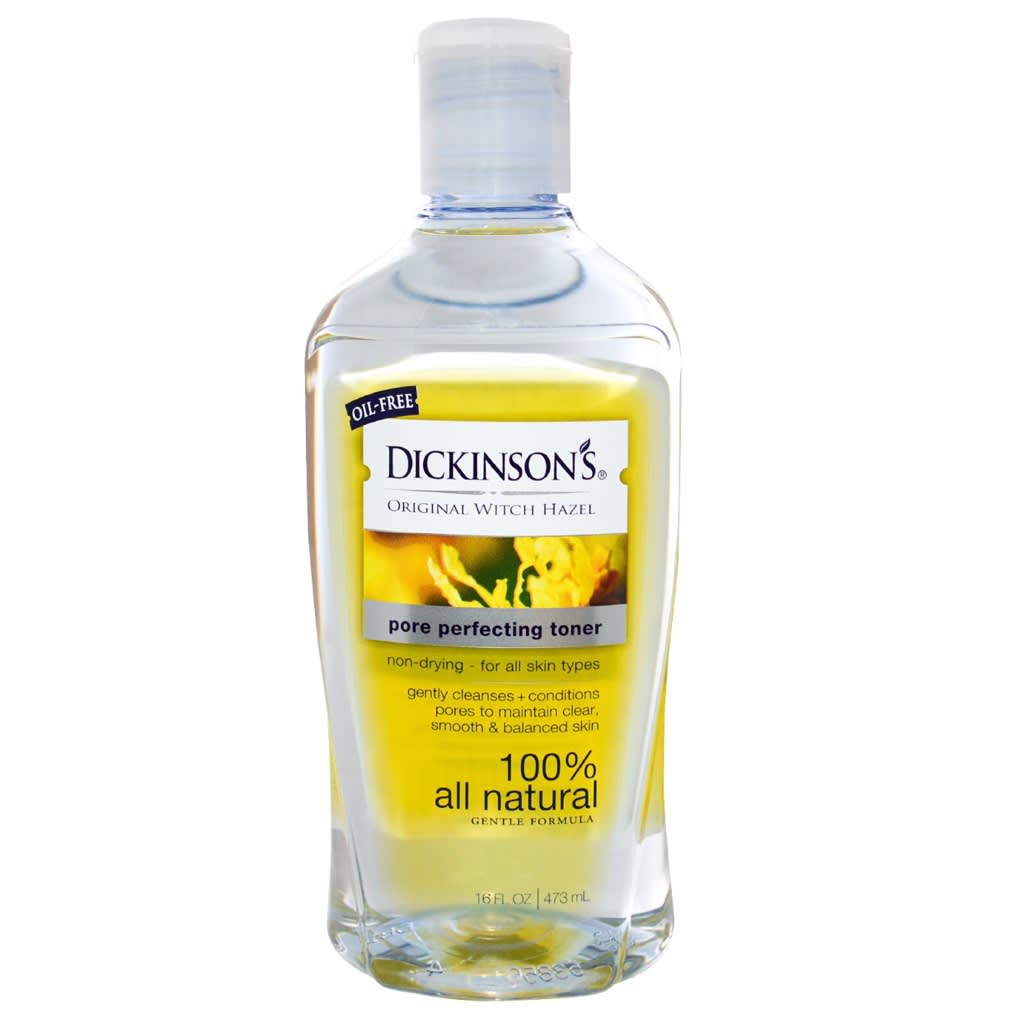 Dickinson Original Witch Hazel, Pore Perfecting Toner
SGD 14.9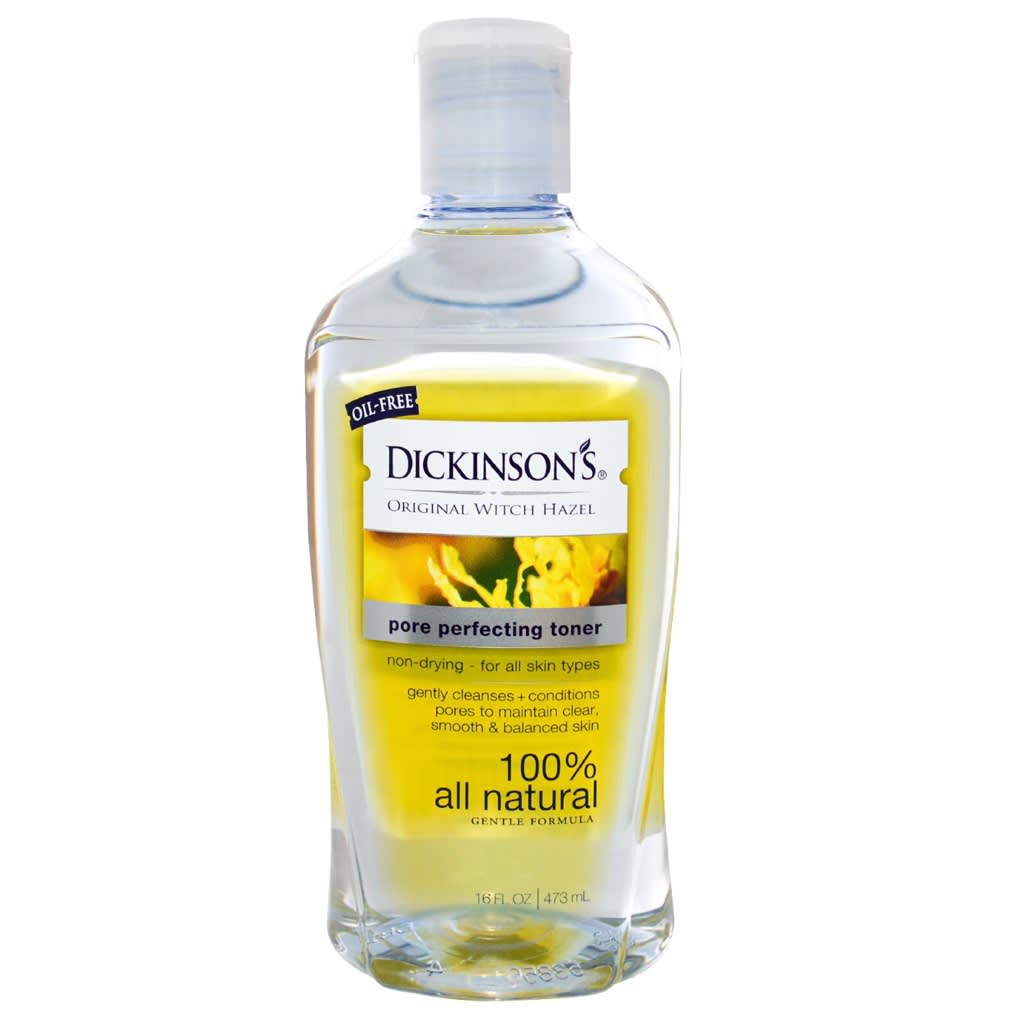 add_circle
Gentle yet effectively clean excess oils and impurities
add_circle
Non-drying formula
add_circle
Moisturizing and soothing
remove_circle
Pungent smell
If you're suffering from days when the oily T-zone is being reckless than usual, look into the Dickinson Original Witch Hazel Pore Perfecting Toner to keep everything under control.
Witch Hazel, known for its effective purifying properties while being skin-soothing, is crafted to be the primary ingredient of this toner. The one-step product cleanses the residual of oils and impurities, as well as toning and refreshing your complexion without stripping your skin off its natural moisture.
In addition to its affordable price and simple natural ingredients, this dermatologist-recommended toner also works alone as a make-up remover, making it stand out amongst competitors.
Oily and combination skin users find this toner to perform well in removing excess oils and even better, clearing breakouts. Although some think that it is a little over-drying on a regular use, they claim that this routine works fine when followed up with serums and moisturisers.
---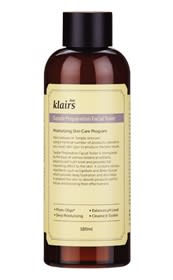 Klairs Supple Preparation Toner
SGD 21.9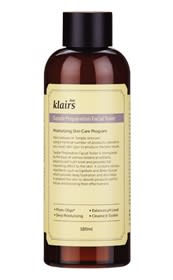 add_circle
Restores skin's moisture
add_circle
Balances the skin's pH level
add_circle
Rapidly absorbs into the skin
add_circle
Available in miniature version(30ml)
remove_circle
Contains essential oils which may be irritating for some skin types
Oily T-zone and dry, patchy cheeks. Sounds familiar? If the answer is yes, try the Klairs Supple Preparation Facial Toner.
Being highly-rated, this product offers a myriad of skin-loving ingredients that aims to maintain hydration within the skin. It quenches your skin with all-natural essential oils and locks in the moisture 20% longer than the regular toners. Infused with plant extracts and amino acids, this facial toner also promises to be gentle enough for sensitive skin.
Most users have expressed their love on the hydrating combination of essential oils while a small group of users found the herbal scent unfavourable. Whether you mind the scent or not, you're guaranteed a natural formula. If you're feeling skeptical, don't worry as this product is available in mini travel size for you to try.
---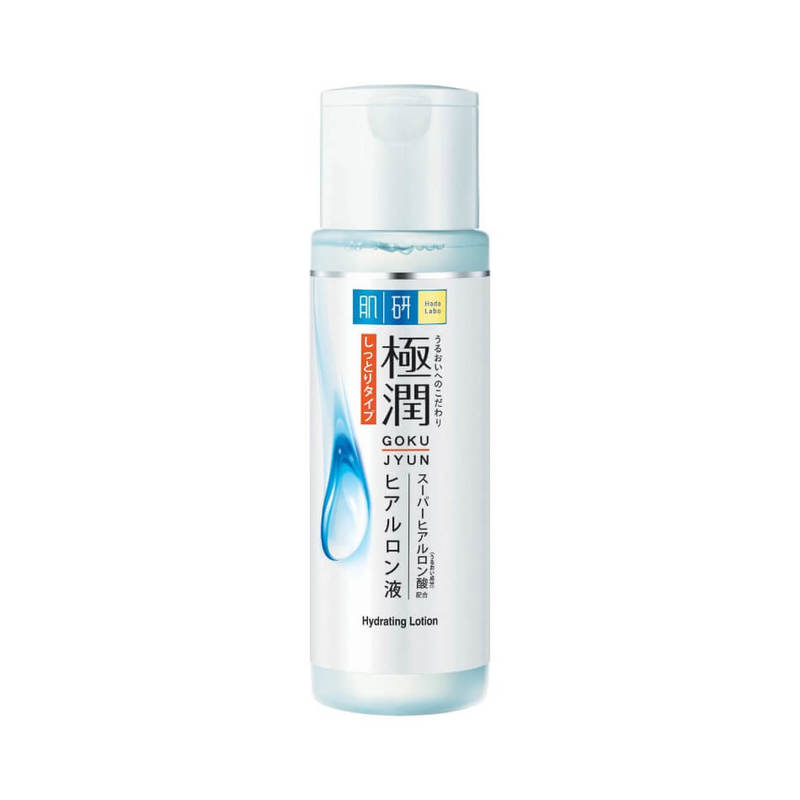 Hada Labo (Gokujyun) Super Hyaluronic Acid Hydrating Lotion
SGD 18.32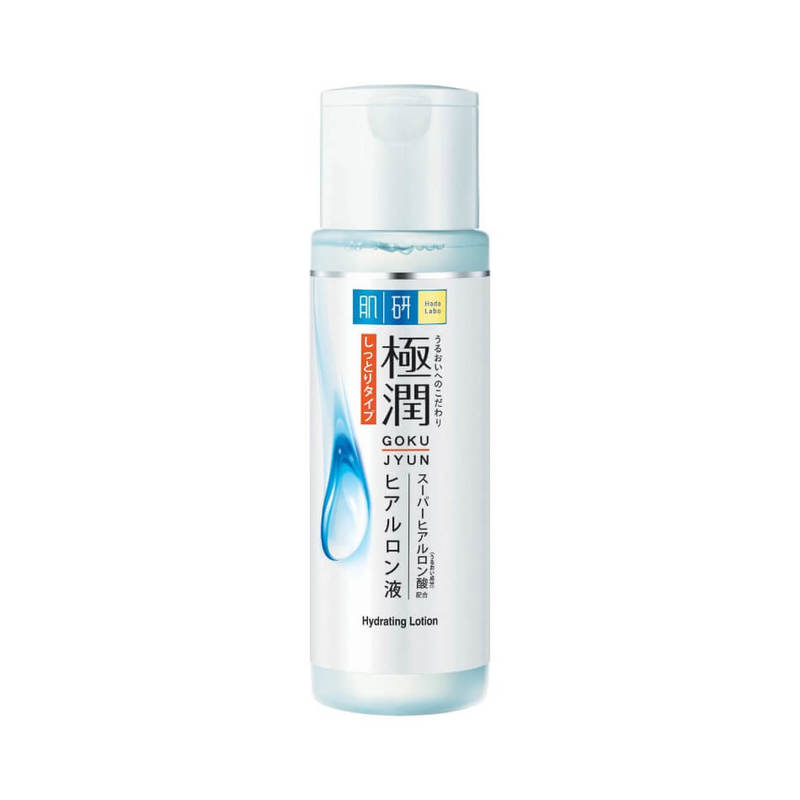 add_circle
Free from fragrance, mineral oil, alcohol & colorant
add_circle
Deeply moisturised skin
remove_circle
Japanese label; internet search is required to get the full list of ingredients
Feeling overwhelmed by the long list of Hada Labo's toners? If so, opt for the Gokujyun Super Hyaluronic Acid Hydrating Lotion. The reason to choose this toner over its other popular siblings in the same series is because of its suitability for all skin types. So, you can continue to use this toner even if your skin's condition changes.
After cleansing your face, simply pats the product in to get an instant boost of hydration. With a perfect combination of 4 different hyaluronic acids, it penetrates deep into your skin and promises you a supple, mochi-soft complexion in return.
The best thing about this product, is how fast-absorbing it is even though it's such a hydrating toner. Although the consistency is slippery and slightly thicker than water, it will dry matte on your skin.
---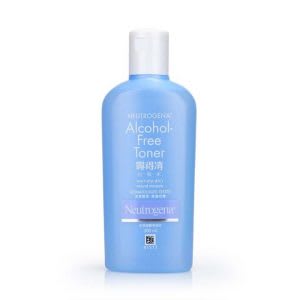 Neutrogena Alcohol-Free Toner
SGD 8.26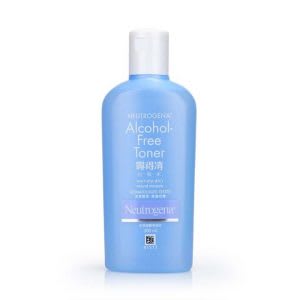 add_circle
Extremely affordable
add_circle
Does not cause skin tightness, dryness or stinging
add_circle
Non-comedogenic
remove_circle
Not for those who looking for extra skincare benefits
With the Neutrogena Alcohol-Free Toner, you no longer have any excuses to skip toners. Why? Simply because it is easily available, affordable and dermatologist-recommended compared to its competitors.
Specially formulated without oil and alcohol, this one gently tones your face without any stinging or burning sensation. Instead, it absorbs rapidly into your skin and leaves it feeling clean and moisturised.
Many have complimented how gentle and affordable this one serves as a day-to-day toner. It's true that the product functions as a basic toner, so don't expect any miracles. But it is an ideal solution if you are looking for something simple and easy.
---
Disclaimer: The pricing shown is just a good indication of how much these products are worth. The prices could change based on the e-commerce promotions that are going on. If some of the products are not available, do email us at [email protected] Thank you!