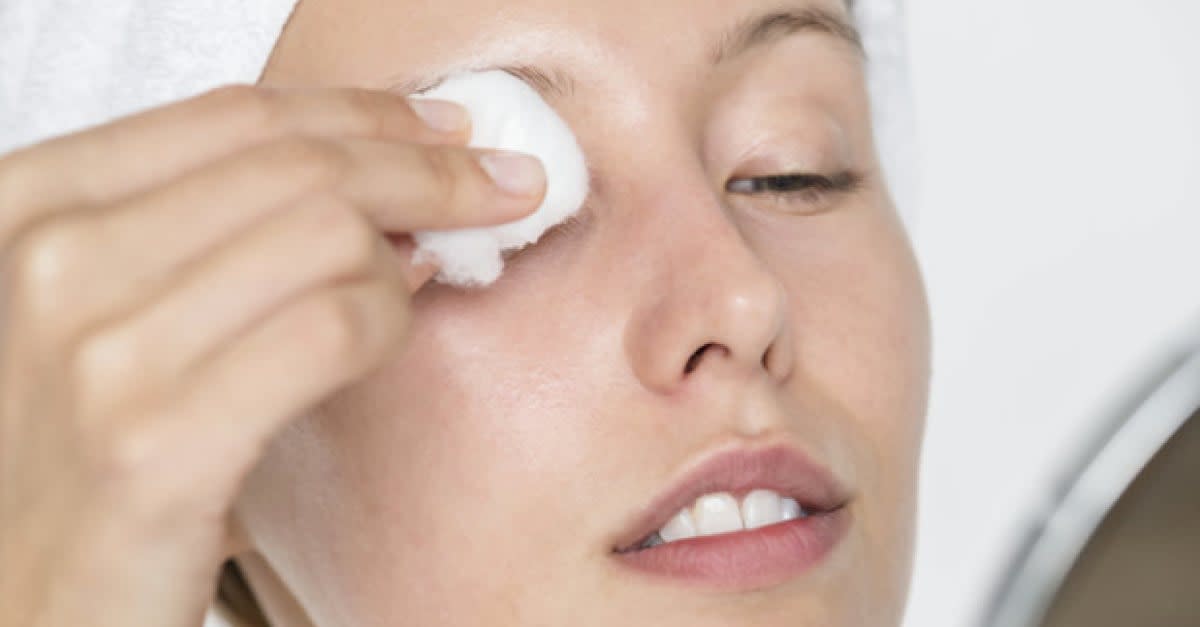 If you care about your skin, then it is simply impossible to skip cleansing – but it does not have to burn a hole in your wallet either! As the skincare industry continues to flourish, many drugstore brands have developed incredible formulas while maintaining an affordable price tag. No matter what your skin concern is, there is definitely a cost-effective cleanser that can suit your needs.
With so many choices out in the market, you might not know where to start. Check out some of our favourite cleansers below and give them a try.
Best drugstore cleanser for dry skin
Price from SGD6.90
This delicate mousse texture is extra gentle on the skin as it deeply cleanses your pores with micro-foam that will not cause any dryness. It is also formulated with hyaluronic acid, golden algae extract and marine salt to give you soft, plump and hydrated skin.
Best drugstore cleanser for combination skin
Price from SGD37.70
Get balanced skin with this soap-free cleansing foam, which features Avene's signature thermal spring water that hydrates and soothes the skin. The formula uses glutamic acid to help with regulating sebum production, thereby keeping you shine-free without stripping the skin. It also cleanses the skin without irritating drier areas of your face.
Best drugstore cleanser for oily skin
Price from SGD27.12
A non-comedogenic foaming gel formula, this Bioderma cleanser is especially suitable for those who worry about getting shiny and greasy under the hot and humid weather. It purifies the skin with every wash, utilising zinc sulfate and copper sulfate to help regulate sebum secretion while prevent clogged pores. The cleanser is also paraben-free, hypoallergenic and suitable for sensitive skin.
Best drugstore cleanser for acne
Price from SGD5.50
Fight blackheads, pimples and scars with this anti-bacterial cleanser. It contains salicylic acid to help unclog pores and diminish pimples. Also containing avocado extract to balance sebum production and centella asiatica extract to improve skin renewal, this cleanser is perfect for addressing acne concerns. It will also soothe and hydrate the skin with seaweed extract for a healthy water-oil balance.
Best drugstore cleanser with salicylic acid (BHA) and glycolic acid (AHA)
Price from SGD12.15
For a gentle chemical exfoliator, this face wash that features both glycolic acid (AHA) and salicylic acid (BHA) will definitely help your skin stay smooth and protected. The exfoliating ingredients helps improve your skin texture by softening the skin and removing dead skin cells. Its alcohol-and fragrance-free formula is also suitable for sensitive skin types.
Best drugstore cleanser for clogged pores
Price from SGD18.83
This Japanese cleanser features numerous natural ingredients to help combat clogged pores. It provides deep pore-cleansing with micro-sized particle Okinawa Kucha Mud, which is rich in minerals and charcoal to draw out impurities for a clearer complexion. It further contains artichoke, tangerine peel and rose flower extract to help with pore tightening and skin clarity.
Best drugstore cleanser for rosacea and eczema
Price from SGD23.70
Soap-free, fragrance-free and hypoallergenic, this face wash is a gentle creamy formula that is suitable for soothing redness and irritation. It includes panthenol, niacinamide and biotin to help with your skin's healing process and cell regeneration. For those with extremely dry skin, this face wash will also help to lock in moisture.
Best drugstore cleanser for aging skin
Price from SGD8.90
Strengthen and protect your skin against signs of aging with this cleanser. It features collagen, to help with skin elasticity and fortifying the skin barrier. The formula also contains Senka's signature silk cocoon essence to help with moisture boosting and retention.
1 people added this to their wishlist
Best drugstore cleanser with low pH
Price from SGD9.99
This K-beauty favourite is renowned for its low pH formula and botanical ingredients that help your skin stay healthy and balanced. It provides a mild chemical exfoliation from natural BHA, as well as oil control and pore tightening effects from tea tree oil. The soft gel texture gives a mild lather that is suitable for sensitive skin and does not cause any stripping.
Best drugstore cleanser with benzoyl peroxide
Price from SGD35.00
Benzoyl peroxide is often used for treating moderate acne, and this cleanser uses 5% benzoyl peroxide for optimum effectiveness while minimizing dryness and irritation. The mild and fragrance-free formula will deeply cleanse your pores of impurities and excess sebum without stripping the skin bare.
Best drugstore cleanser with hyaluronic acid
Price from SGD16.46
Suitable for most skin types, this soft foaming formula features two types of hyaluronic acid to effectively penetrate your skin and hydrate from within. It is a low-irritation cleanser that can remove dirt and impurities gently while keeping the skin pH-balanced. The cleanser does not contain any fragrances, alcohol or mineral oil.
Best drugstore cleanser without sulfates (SLS)
Price from SGD22.50
Formulated with an amino acid cleansing formula, this low-irritant cleanser is suitable for those who want to avoid artificial ingredients. The cleanser is pH-balanced and hypoallergenic, made with natural botanical ingredients such as aloe vera extract and tea tree leaf oil. In turn, the cleanser cleans while providing enough hydration and reduce skin sensitivity.
Best drugstore cleanser for sensitive skin
Price from SGD33.90
Made to suit sensitive and intolerant skin, this milky fluid cleanser gives the gentlest cleanse that can remove impurities without causing any irritation. Apart from being free of fragrances, sulfates and parabens, it also does not contain any preservatives. The minimalistic formula includes glycerin for moisturising dry and irritated skin.
Best drugstore cleanser to use with Clarisonic
Price from SGD30.00
Using the right cleanser helps you get the most out of your Clarisonic facial brushes. A creamy foam formula like this cleanser works well with the Clarisonic, as it is gentle enough to not aggravate your skin when paired with the brushing motion. It includes moringa extract and glycerin to give you radiant and moisturised skin.
Disclaimer: The pricing shown is just a good indication of how much these products are worth. The prices could change based on the e-commerce promotions that are going on. If some of the products are not available, do email us at [email protected] Thank you!