Considering everything that you put your feet through, it is no surprise that they sometimes develop calluses or become dry and cracked. Luckily, you can find a variety of foot masks that can help moisturise, exfoliate and keep your feet feeling smooth and soft.
If your feet has been feeling a little neglected lately, try pampering them with one of these foot masks.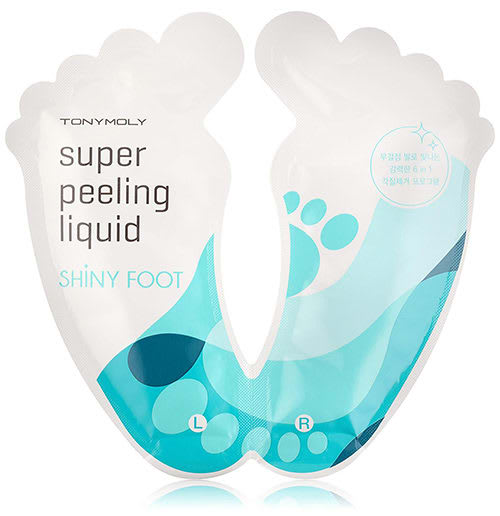 TonyMoly Shiny Foot Super Peeling Liquid
SGD 8.9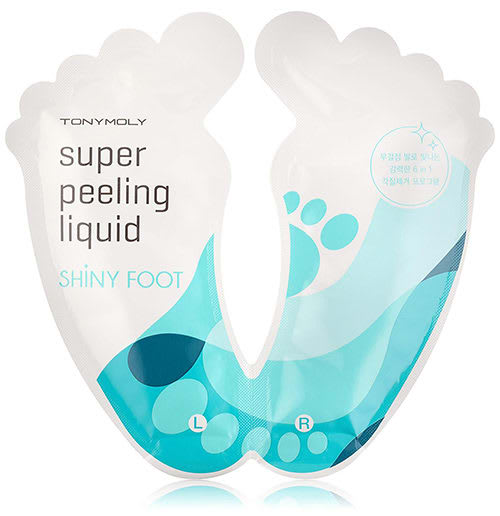 With a combination of salicylic acid and glycolic acid, this peeling mask will gently exfoliate your feet, while also containing argan oil to keep them moisturised. It also has peppermint and lavender extracts to soothe and pamper your feet. Keep in mind though that the peeling process can involve several days of skin shedding.
---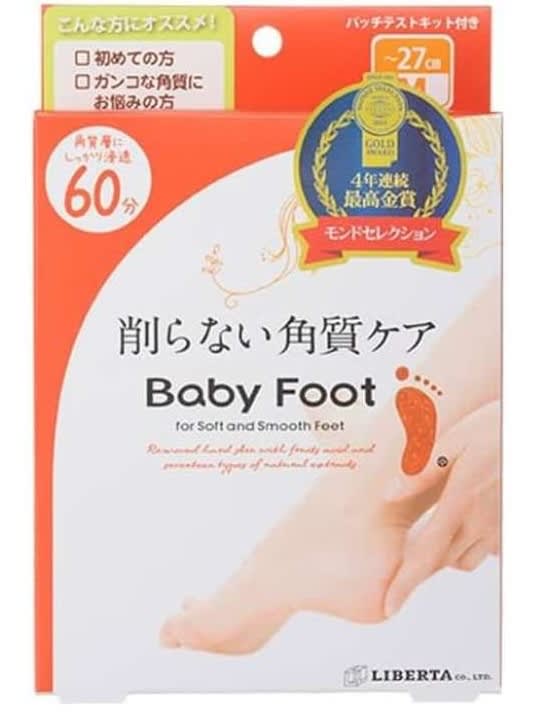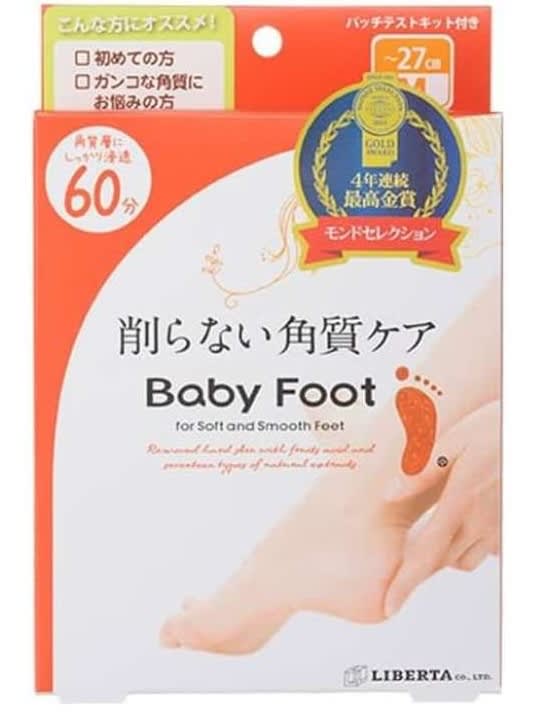 This foot peel is among the varieties that contributed heavily to the peeling mask trend. It is a Japanese best seller that features AHA, BHA and fruit acids for a chemical peel. Apart from that, it has a number of botanical ingredients and essential oils to help moisturise and condition the feet as well.
---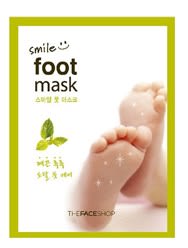 The Face Shop Smile Foot Mask
SGD 6.75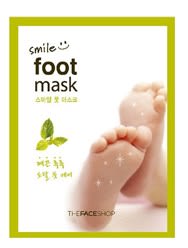 If you just need a simple foot mask that will help moisturise your skin, then this mask works for you. The ingredients include moisturising superstars such as glycerin and shea butter, along with collagen, panthenol and allantoin to help nourish and protect your feet.
---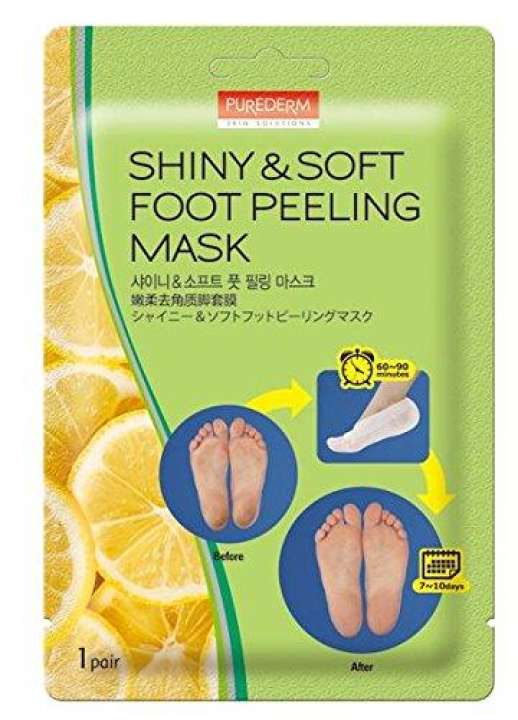 Purederm Shiny & Soft Foot Peeling Mask
SGD 9.7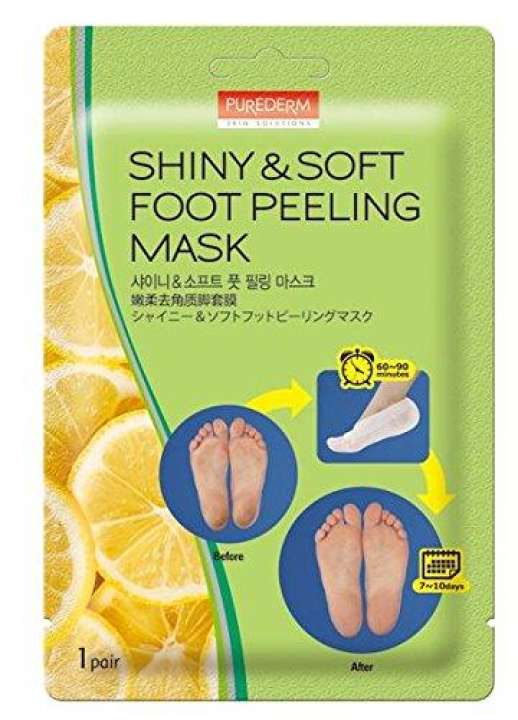 Apart from exfoliating your feet, this peeling mask also combines tea tree extract, rosehip fruit oil, coconut oil and more to help smoothen, nourish and hydrate your feet. It is recommended to keep these on for a minimum of 60 minutes, but it is even better if you kept it on longer for your feet to fully reap the benefits.
---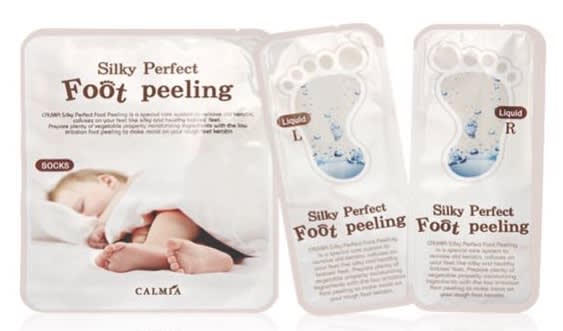 Calmia Silky Perfect Foot Peeling Pack
SGD 6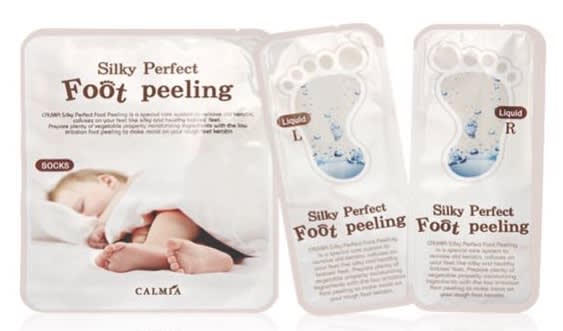 A foot mask is not a cure for fungus, but it can definitely help strengthen the skin and prevent reoccurrence. This particular peeling mask includes AHA for exfoliation; collagen, hyaluronic acid and snail extract to hydrate and heal the skin, and orange oil for anti-bacterial and deodorising properties.
---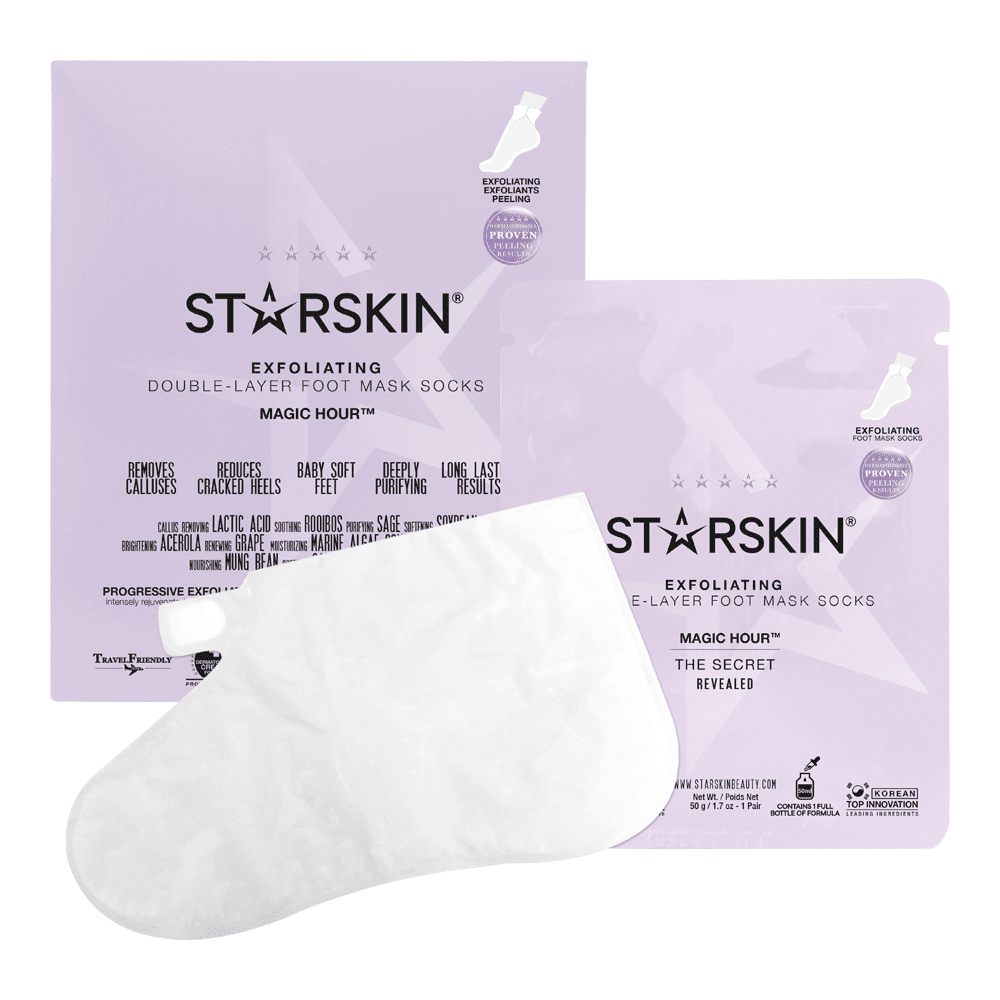 Starskin Magic Hour™ Exfoliating Double-Layer Foot Mask Socks
SGD 24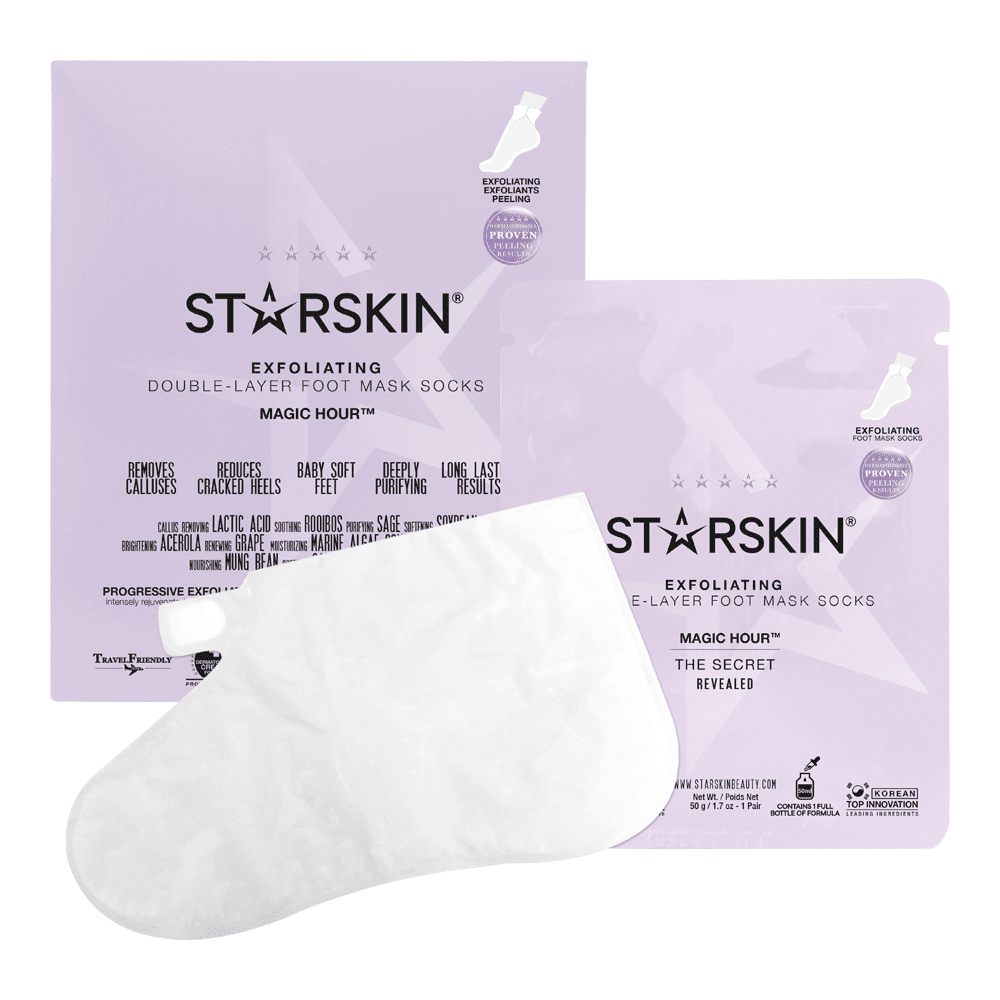 This exfoliating foot mask gives you the foot spa experience right at home. It uses lactic acid to exfoliate dead skin, calluses and rough patches on the feet, whilst also featuring a variety of botanical ingredients such as rooibos, sage, rosemary and more that will protect your feet, stimulate blood flow and repair the skin.
---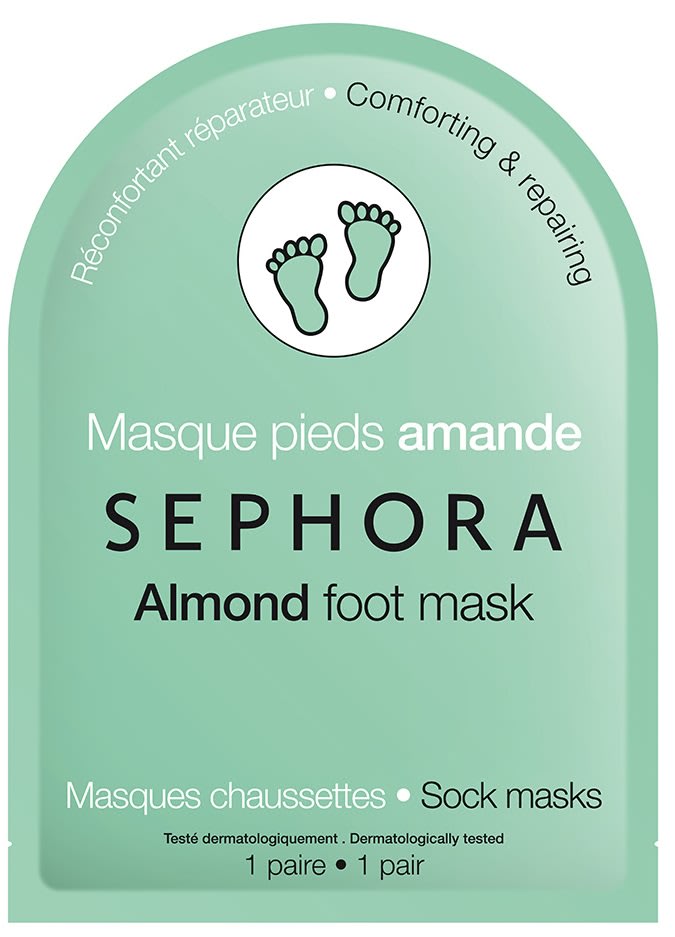 Sephora Collection Foot Mask - Almond
SGD 7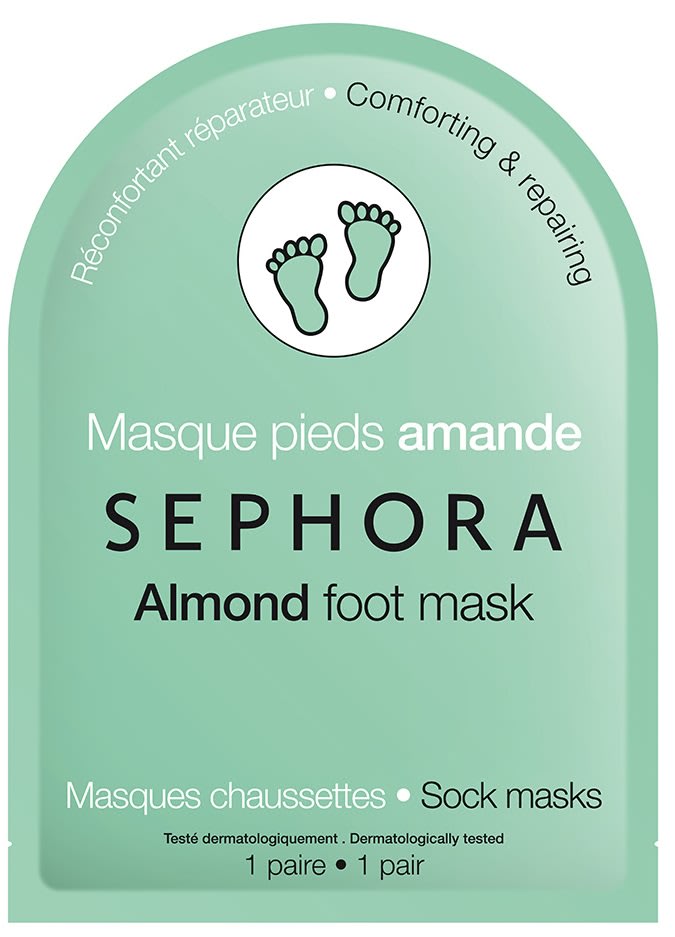 Almond extract is known for its emollient properties, which is a great option to tackle cracked heels as it will be absorbed into the skin and prevent water loss. This foot mask is made to soften and smoothen dry and cracked feet, with hyaluronic acid and numerous botanical extracts that will help heal the skin and keep it moisturised.
---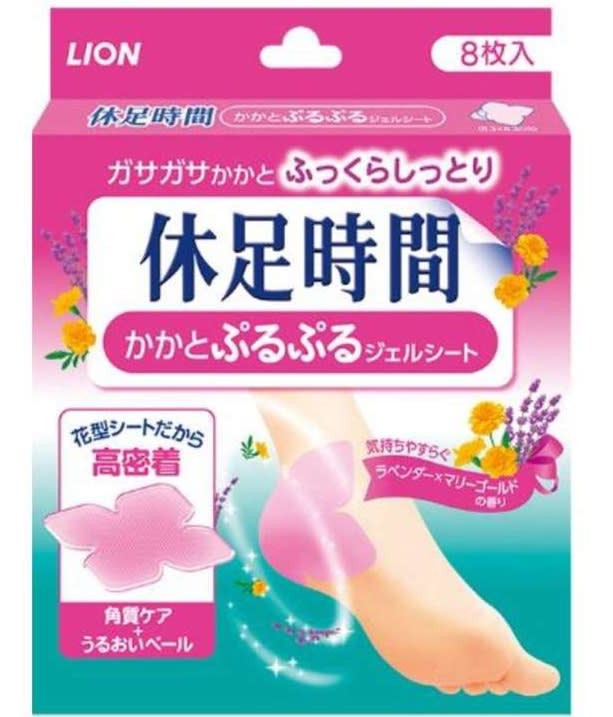 Kyusoku Jikan Moisturizing Heel Gel Pad
SGD 18.95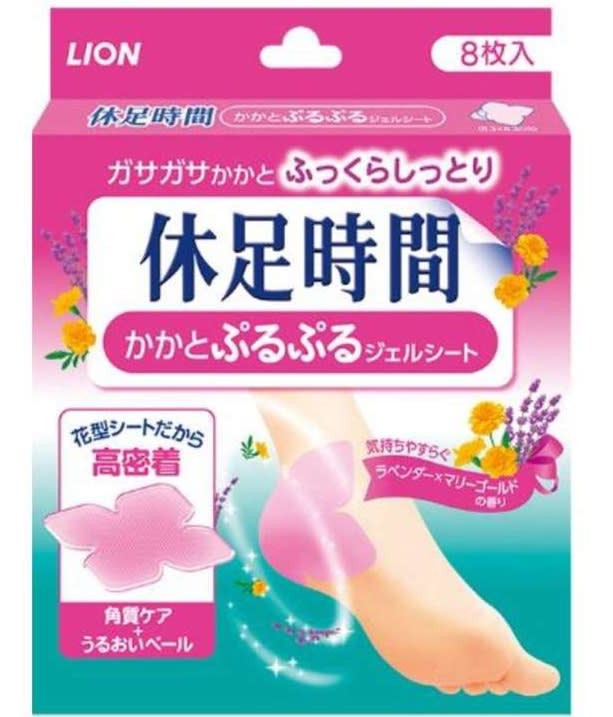 Sometimes you just want a targeted treatment for dry heels rather than having to use an entire foot mask. These gel pads are basically a moisturising mask solely for your heels, with fruit acids for exfoliation and jojoba oil for moisture. It is designed to fit neatly on the heel and can be worn overnight.
---
Disclaimer: The pricing shown is just a good indication of how much these products are worth. The prices could change based on the e-commerce promotions that are going on. If some of the products are not available, do email us at [email protected] Thank you!