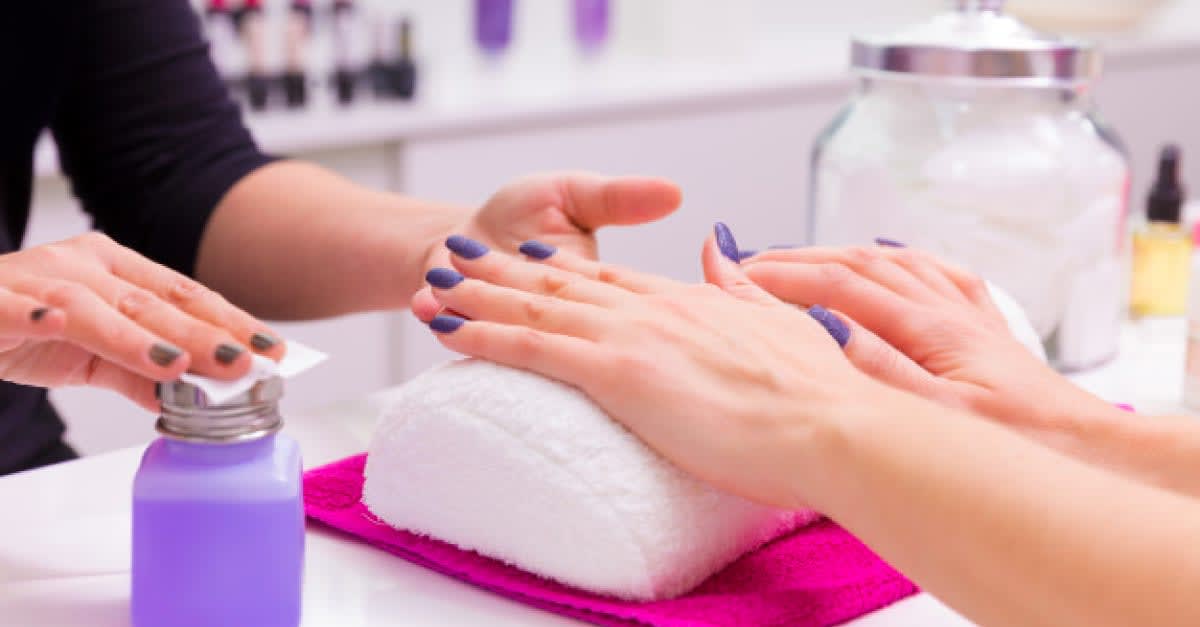 The least enjoyable part of having beautifully painted nails is having to remove them once they start chipping or when your nails grow out. However, choosing the right nail polish remover is important to give you clean and spotless nails without causing any damage, especially if you have weaker nails. If you're looking for some good ones, give these a try!
1. Guardian Strengthening Nail Polish Remover
Best affordable nail polish remover
Price from SGD4.95
This cost-effective option from Guardian is a great nail polish remover with its vitamin B3 content that helps to strengthen and condition your nails. It is suitable for those with weak and thin nails.
2. Cutex Swipe And Go Nail Polish Remover Pads
Best nail polish remover wipes
Price from SGD20.90
A travel-friendly option, these remover pads from Cutex are pre-soaked and individually wrapped for convenience and portability. They contain acetone and other essential oils, and are good to have on hand when going on a trip.
3. Sally Hansen Strengthening Nail Polish Remover
Best for weak and brittle nails
Price from SGD6.00
Despite its fairly affordable pricing, this nail polish remover has added vitamins and proteins that will help strengthen weak and brittle nails. While it is acetone-based, the scent is mild and the formula will help you to achieve healthy-looking nails and cuticles.
4. Nails Inc. Express Nail Polish Remover
Best for natural nails - acetone-free
Price from SGD15.00
This pot-form remover is great for those who want the process to be as hassle-free as possible. Simply dip your finger into the bottle and the pre-soaked sponges will whisk away your nail polish easily. It has an acetone-free formula that includes collagen and coconut to keep your nails and skin supple and moisturized.
5. Nail Polish Remover (Acetone 99.5%)
Best for gel and acrylic nails – suitable for removing thermal paste, super glue and stains
Price from SGD11.90
The easiest way to remove gel and acrylic nails yourself is by using acetone - but you'll need to handle it with care. Be sure to follow up with moisturizing creams or cuticle oil, as acetone can be very drying to your nails and the surrounding skin. Acetone is also a solvent that can be used to remove thermal paste, super glue and stains.
6. OPI Expert Touch Lacquer Remover
Best for glitter nail polish
Price from SGD10.90
Glitters and darker shades can be tough to clean, but this acetone-based remover from OPI is one of the most effective ones on the market. It has a gentle, non-drying formula that is strong enough to remove everything without any stains.
7. Yves Rocher Nail Polish Remover
Best with vitamin E – suitable for dry and peeling nails
Price from SGD9.00
Enriched with sweet almond oil, this gentle acetone-free formula is a good choice for those with dry or sensitive nails. Sweet almond oil is packed with vitamins E and A, as well as proteins and nutrients that are helpful to keep your nails and the surrounding skin healthy and moisturized.
8. Oversa Nail Polish Remover Express Pump Pack
Best with pump
Price from SGD5.90
With this easy-to-use pump packaging, you can dispense the remover directly onto a cotton pad without any spillage or splatters. The formula includes acetone, glycerin, panthenol and keratin - suitable for removing regular nail polish from non-artificial nails.
Disclaimer: The pricing shown is just a good indication of how much these products are worth. The prices could change based on the e-commerce promotions that are going on. If some of the products are not available, do email us at [email protected] Thank you!