Just like everybody else in the world, Filipinos love listening to music. And wireless headphones are the perfect device for that. However, with so many products available online, it can be quite a challenge to choose which one is best for you.
Don't worry though because we've got you covered. We've picked ten premium wireless headphones to reduce your research time. And since we know each individual have different wants, we've placed subtitles to show the products' strengths.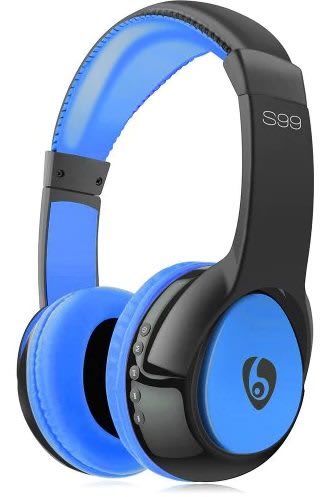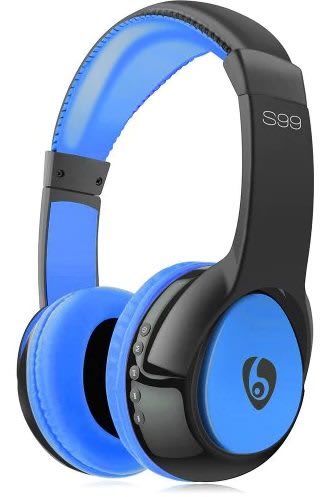 First pair of headphones on our list is the cheapest of them all, the OVLENG S99. For less than ₱600.00, you get to enjoy decent sound quality with good lows and highs.
When it comes to build quality, it's reasonably acceptable for its price. And its design is quite appealing. The only thing that might bother you is its earmuffs. It's quite tight and a bit hot due to its material. But if you have small ears, it shouldn't be a problem.
Overall, this headphone is for "any Juan" that needs some wireless cans without any drama. It works for about eight hours on a single charge and is compatible with almost any device.
---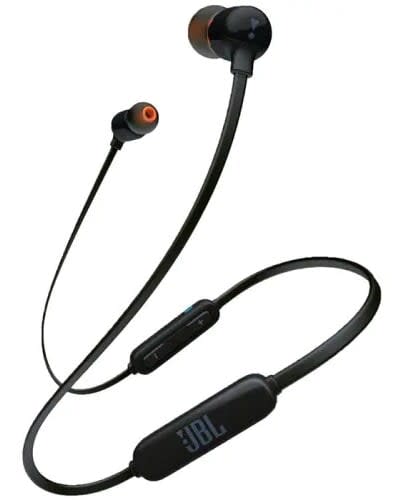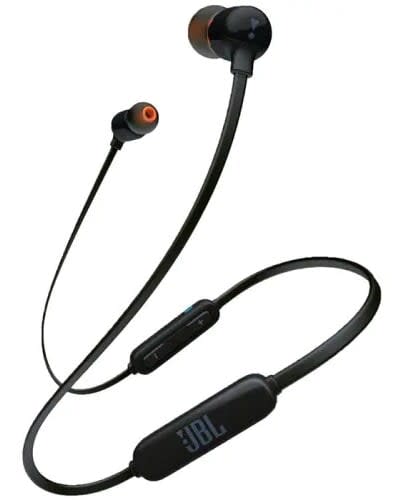 Wireless headphones aren't just for listening to music, some people require one for better work communication – the JBL T110 BT is perfect for that. For starters, it's a standard wireless pair of in-ear headphones with a battery life of about six to eight hours of continuous use.
This headphone rests super well in your ears. It's comfortable to wear and has an excellent mic that makes your voice clear at all times. But what makes it the best device for talking is because of its simplicity and price.
It doesn't have a lot of buttons, which is an advantage as it eliminates the chance of accidentally disturbing your call with your boss or client. Plus, it's durable and surprisingly high-quality for its price.
---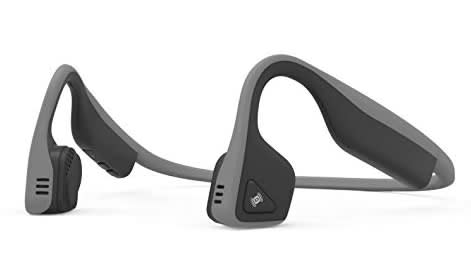 Aftershokz Trekz Titanium
₱ 4590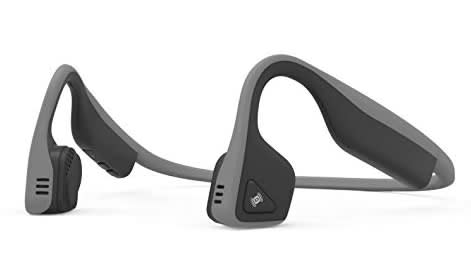 If you love competing in triathlons or just like to run or cycle, the best device to accompany you is the Aftershokz Trekz Titanium. We strongly recommend this headphone for those activities as it doesn't hinder your auditory perception completely.
It's a new type of headphone that uses bone conduction transmission technology. When using it, it seems like the sound comes from within. Thus, you can still hear your environment, and you'll be able to know if there's a vehicle or person behind you.
Aside from the above, it has decent sound quality and battery life. The only thing though is that its bass isn't that impressive. However, it's comfortable to wear, and it secures well. So even if you run like the wind, it won't fall off.
---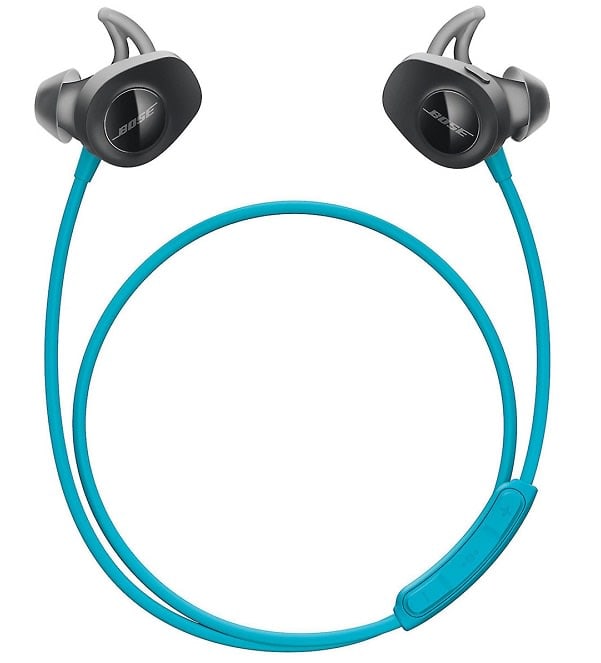 Bose SoundSport Wireless Headphones
₱ 7350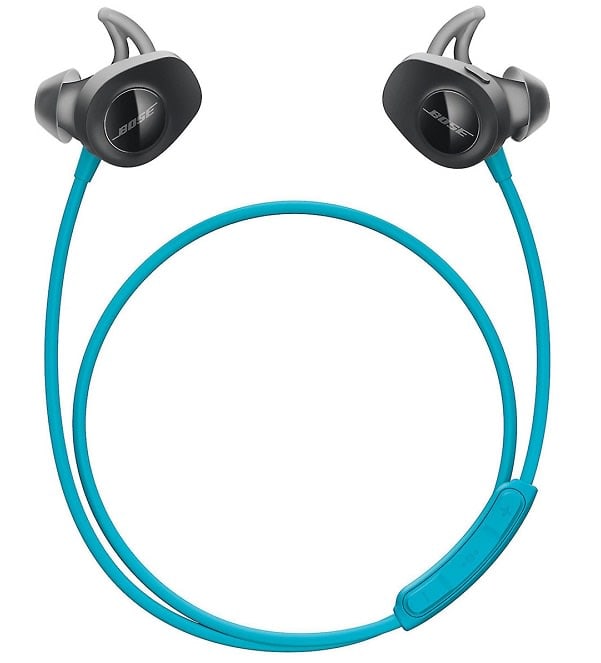 Now, if you're not about agility, you must be into strength - which means you're the type of person who works out in the gym. And if that's the case, the Bose SoundSport Wireless Headphones is a must have for you.
This wireless headphone not only secures well in your ears, but it also has exception bass. And we all know that songs with super low notes can help each lift.
Aside from that, it can go super loud and is sweat proof. The only concern is its battery life, which is just around six hours per full charge. However, that shouldn't matter much as you won't be spending that long doing resistance training.
---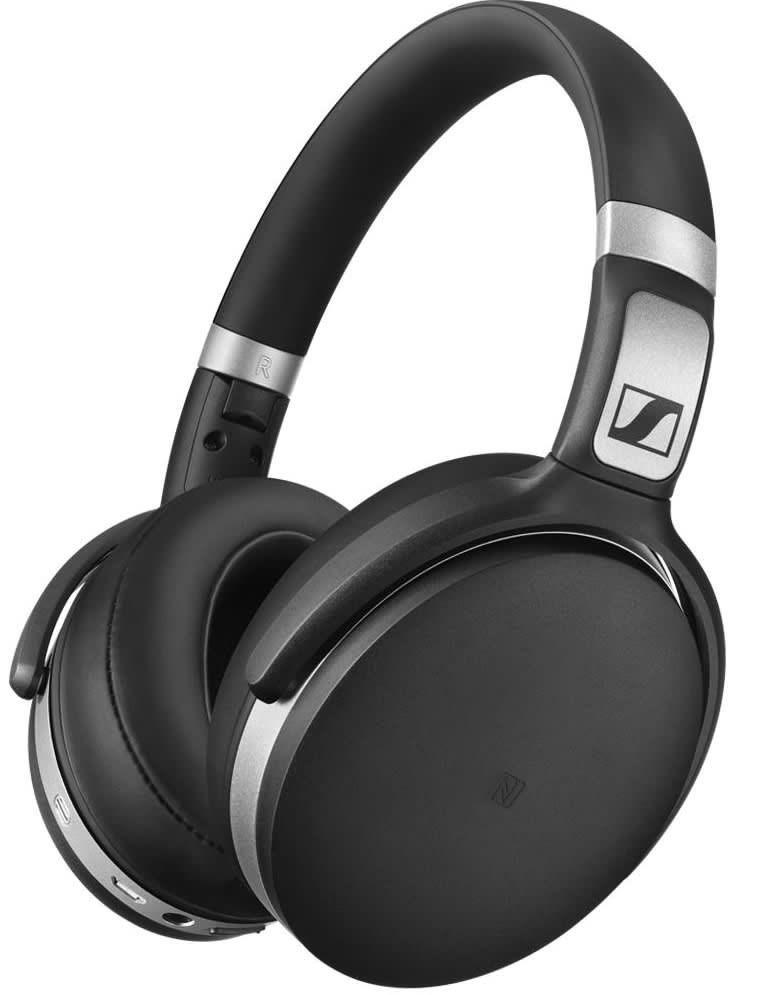 Sennheiser HD 4.50
₱ 13990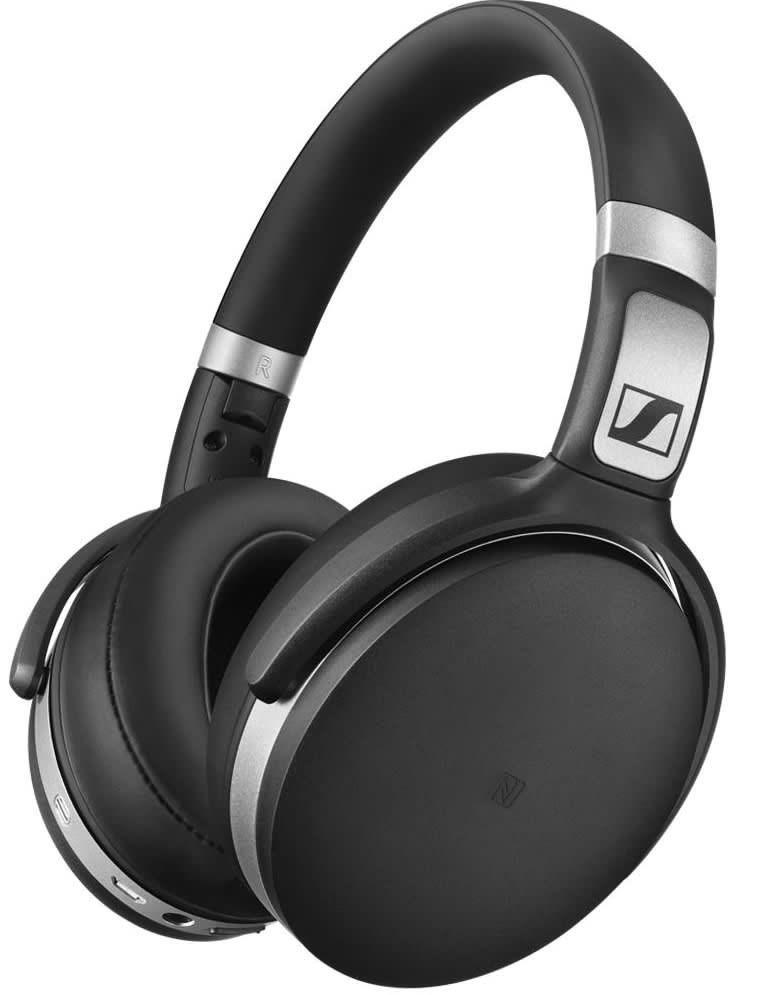 Next on our list is what we recommend for entertainment, the Sennheiser HD 4.50. We think it suits great with your TV and computer. It's a balance of all notes. But what makes it exceptional for watching movies and videos is because of its clarity; you can hear even the smallest of details.
The Sennheiser HD 4.50 boasts noise-cancelling technology as well. So you won't be distracted when watching your favorite show.
The only concern now is it's quite expensive. Nonetheless, it's durable, comfortable, and it provides an excellent sound experience. It pairs with any computer or TV with Bluetooth technology. And, of course, you can use it on your mobile devices, too.
---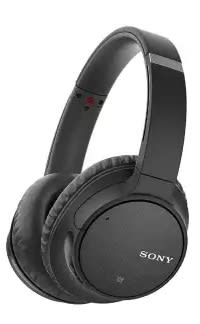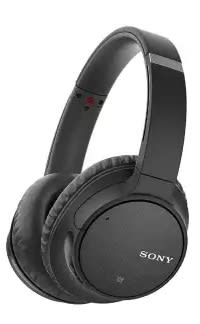 If you're an introvert and would love to shut the world out while you're on the go, nothing can beat the Sony WH-CH700N. This brand leads the world of noise-canceling technology.
The Sony WH-CH700N boasts a responsive quick-touch sensor control – so you can shift songs, adjust volume, and deactivate or reactive the noise-canceling feature with ease.
It's robust, has an aesthetic design that can grab everyone's attention, and can continuously play your favorite songs for 35 hours straight. Although it's still quite expensive, it provides more than what you pay for.
---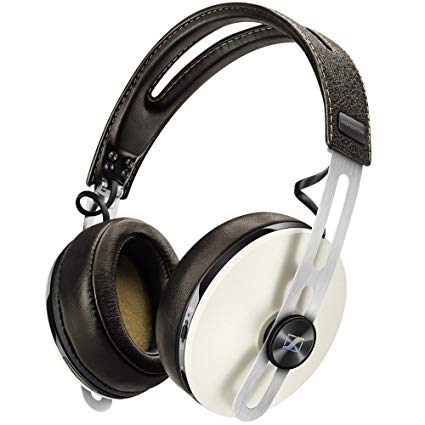 Sennheiser HD1 Momentum Wireless
₱ 19950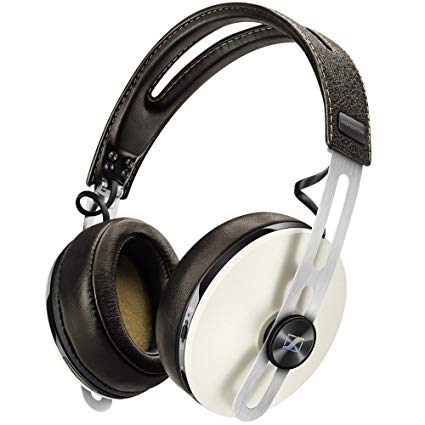 If music is life, then you need the ultimate pair of cans, the Sennheiser HD1 Momentum Wireless. The best word to describe the product as a whole is – extraordinary. It's about ten levels higher than the all the other products on this list, and that's not even an exaggeration.
It has the best aesthetics, the best materials (premium leather band), and the best sound quality. The highs and mids are crystal clear, making the voice you hear from this headphone seems like real life, and the bass is exceptionally balanced. Playing classical music through this device is, in a word, phenomenal.
The only issue you'll be facing is its price. It's incredibly expensive. However, it tops every aspect you can think of with regards to headphones. The earmuffs alone are super soft, making it wearable even for the entire day.
---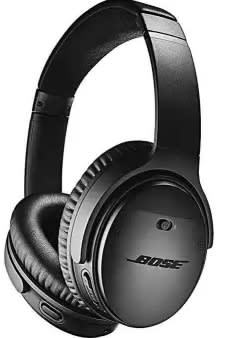 Bose QuietComfort 35
₱ 16500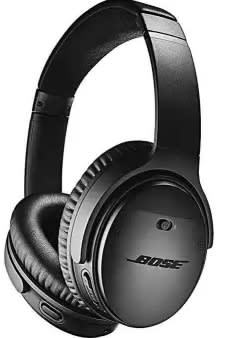 Of course, we've not forgotten about DJs, and that's why the Bose QuietComfort 35 is on this list. For starters, this headphone packs a lot of powerful low notes and balanced highs and mids, which is the ideal pair of cans any DJ would want.
Aside from the above, it's also super comfortable to wear and has a continuous run time of about 20 hours. And you don't have to worry about wearing it on and taking it off, as DJs would normally do, as it's incredibly durable. You won't break it even after a wild night at the club.
What also makes it special is its unique noise-rejecting dual microphone system. What that means is that you can listen to your music without any environmental disturbance, which is a given at clubs. And your mic will only receive your voice, allowing you to speak clearly to your audience.
---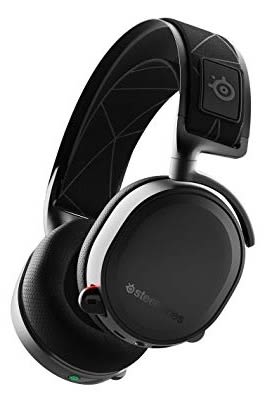 SteelSeries Arctis 7
₱ 8199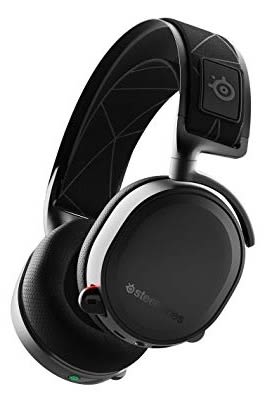 One of the most awaited parts in this review is the one intended for gamers. And for this year, nothing can beat the SteelSeries Arctis 7. This pair of headphones is an attention grabber. There's no way that you won't be noticed when wearing it – it's just outstanding when it comes to aesthetics.
Aside from the great sound quality as a given, it utilizes 360-degrees of precision audio with next-generation DTS Headphone X v2.0 surround sound. In simpler terms, it can make you feel like you're truly within the game as you can identify where the sound is coming from.
With that feature alone, you're always in an advantage, especially when it comes to FPS. You can hear footsteps and precisely pinpoint its location. Thus, flanks are never going to be surprise.
---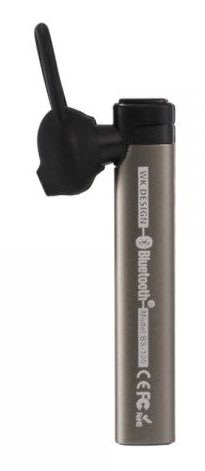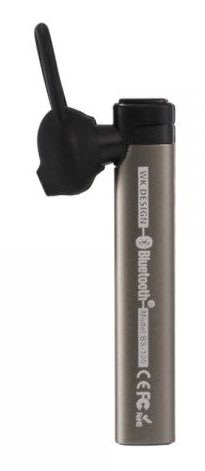 Last on our list is a unique headphone, the WK Design BS100. Although we strongly encourage people that you shouldn't completely block your sense of hearing when driving, this one is an exception.
The WK Design BS100 is a single-ear headphone that's intended only for taking calls. However, you can also use it for listening to music as well. If you need to talk to someone while driving, this one doesn't pose a threat as your other ear is completely free. Furthermore, its volume isn't that high even when you max it out.
---
---
How to Choose a Wireless Headphone?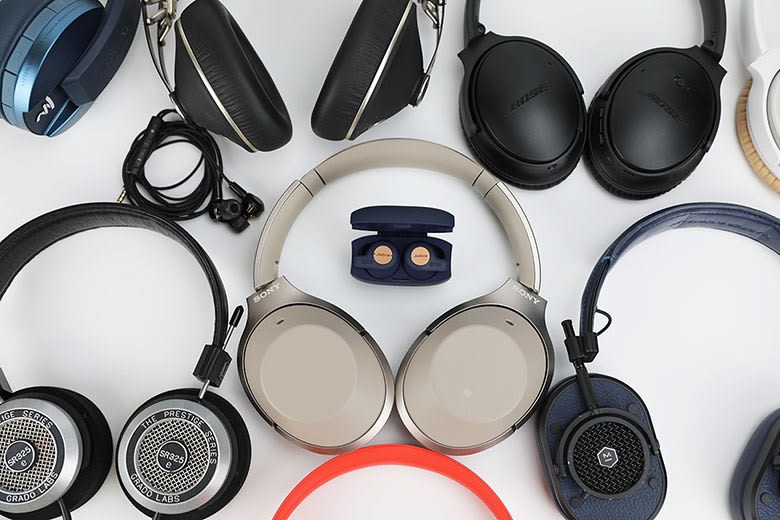 Purchasing a pair of wireless headphones isn't that hard. You only need a device that's compatible with it, which is almost any device with Bluetooth connectivity. However, there's just so many of them to choose from. Let's break the process down into three steps to get the best ones for you.
Comfort
The first thing you have to consider when it comes to headphones is the comfort. The reason is simple; you can't enjoy your music if your ears hurt just after a few minutes of wearing headphones. Now, this part is subjective. You might be okay with in-ear monitors but not with on-ear or over-the-ear headphones – vice versa. Given your experience, choose one that you think won't make you take it off every now and then because it will make you regret buying it.
Sound Quality
The next thing you have to think about is sound quality. Almost all of the headphones on this list are definitely great when it comes to that. However, only a few are exceptional. Some get everything right, but some excel only with mids and highs while others are just too much low. If you're an audiophile, we have one labeled for you, but it's going to be pricey.
Battery Life
Since these are wireless headphones, they run out of juice after a certain period of time. Consider when and where you'll use your headphones. If you're just a casual user, then any of the above should do well for you. However, if you run marathons, a headphone with long battery life is a winner.
---
Conclusion
Wireless headphones are one of the best devices we have today. You can listen to your jam without worrying about tangled wires. They come super handy when traveling and are superb at being comfortable. Although they are a bit pricier than wired headphones, they do provide exceptional convenience.
Disclaimer: The pricing shown is just a good indication of how much these products are worth. The prices could change based on the e-commerce promotions that are going on. If some of the products are not available, do email us at [email protected] Thank you!