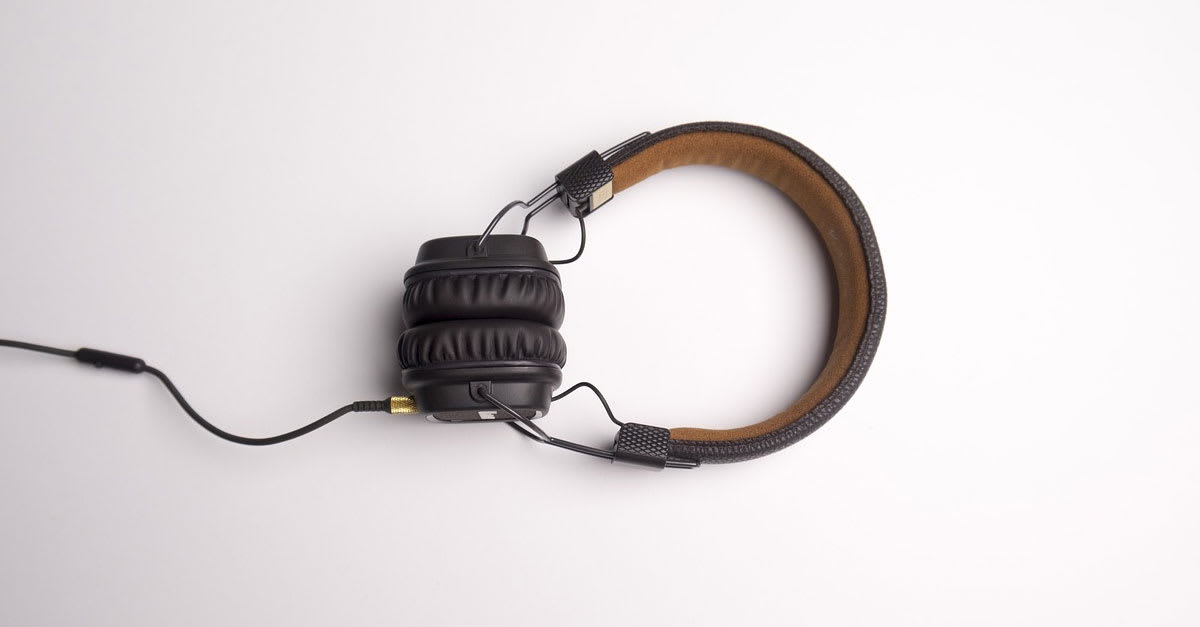 If you want to experience music in its entirety, a pair of good headphones might not be enough. In this case, you'd need a headphone amplifier - a sound amplifier (speaker) that's made for headphones in mind. So, if you're an audiophile who wants to experience music with clarity via headphones, you'd need to read this list.
1. FiiO A3
Best portable headphone amplifier
Price from RM258.99
Bring out the best in your favourite music with the FiiO A3. FiiO has designed the FiiO A3 to be a portable well-rounded headphone amplifier that assists in churning out crisp and clear music even when you turn up the bass. Packed with a 1400 mAh battery, it can run for 16 hours on a single charge!
2. FiiO K1
Best mini amplifier for PC
Price from RM187.00
Another product from FiiO has made the list - the FiiO K1. This sound amplifier is small - it's about the size of your thumb. Performance wise, you'll notice that there'll be a significant improvement in the sound signature of the headphones you use.
For PC users, rejoice as it features a Class 1 Driver which requires only plug-and-play. No software installation needed!
3. Creative Sound Blaster E5
Best wireless gaming headphone amplifier with Bluetooth
Price from RM799.00
"Wireless joy" should be used to describe the Creative Sound Blaster E5. Featuring apX technology, you can experience magnificent music wirelessly. Also, with NFC technology integrated, you'll be able to connect this baby with Bluetooth devices, all with a single touch.
Its ScoutMode feature allows gamers to hear game enemies from miles away, which is tremendously helpful in many games. So, for PUBG players (or other PvP action games), this serves as another reason to get the E5.
4. FiiO Q1 Mark II
Best for iPhone
Price from RM469.00
If you mistook the FiiO Q1 Mark II for an e-cigarette, you are forgiven (because we did too). FiiO made the Q1 Mark II specifically for iPhone users. This is because the Q1 Mark II comes with a MicroUSB-to-Lightning connection.
It will not syphon energy off your iPhone as it comes with its own battery (we all know how treasured a long-lasting battery is, heh). Audio wise, you'd get music with "tonal balance" and a rather punchy bass as well.
5. Womdee Portable Headphone Amplifier
Best budget headphone amplifier under RM100
Price from RM77.33
Want to get a headphone amplifier but don't want to go broke after? Get the Womdee Portable Headphone Amplifier (a.k.a XU09). The XU09 is feather-light, weighing only 150g and is small enough to be carried around in your pocket.
It has an easy-to-use dial knob that allows you to adjust volume and hone the dynamic range of music however you want it to be. This helps give you the kick to start strutting to music you know and love.
6. SMSL T2 2X6J9
Best vacuum tube headphone amplifier
Price from RM482.25
Being a vacuum tube headphone amplifier, the SMSL T2 2X6J9 has the added benefit of having a "smooth clipping" (clipping – distortion/clarity-loss of music due to being recorded or edited too loud than intended for), making music sound more heavenly, authentic and musical according to audiophiles.
Another area where this amp truly shines is in reducing background noise. The dreadful sound of both ringing and buzzing is absent when you use this vacuum tube headphone amplifier as it has a low ground noise.
7. PreSonus HP4 4-Channel Headphone Distribution Amplifier
Best for mixing
Price from RM662.00
Looking for the perfect headphone amplifier for your home studio? Well, look no further than the PreSonus HP4. With easy setup and having balanced stereo outputs into its arsenal, you can easily include the PreSonus HP4 as a basic part of monitor management system.
Never settle for less when it comes to sharing music. With the Presonus HP4, there are multiple headphone outputs, so you can have all your friends plugging in their headphones and listening to music at the same time. For bass lovers, good news - the Presonus HP4 produces tight, detailed and punchy bass.
8. TEAC HA-P50
Best mobile DAC with optical input
Price from RM910.00
Boasting an extraordinary digital-to-analogue converter (DAC), the TEAC HA-P50 can extract digital audio signals from your smartphone and process it with the least amount of distortion. The audio reproduction is also breathtakingly great – you'll feel as if you're among the sea of people at the concert of your favourite band.
To top it all off, it also features a combination of optical and digital inputs. This combination allows the amplifier to detect incoming audio signals automatically. With this, you will experience impressive audio reproduction. You can also choose to connect it to your home audio system thanks to this feature.
9. Behringer HA-400 Headphone Amplifier
Best 4-channel headphone amplifier
Price from RM187.00
Behringer's inexpensive yet impressive headphone amplifier, the HA-40 gets the job done at an affordable price. Being a 4-channel headphone amplifier, you get equal power among all 4 separate channels. This is useful if you're a part of a band and you need everyone to plug in their headphones for band-practice.
Behringer has also made the HA-400 be fun-size. As such, the HA-40 won't take up much space and is easy to carry around.
Disclaimer: The pricing shown is just a good indication of how much these products are worth. The prices could change based on the e-commerce promotions that are going on. If some of the products are not available, do email us at [email protected] Thank you!