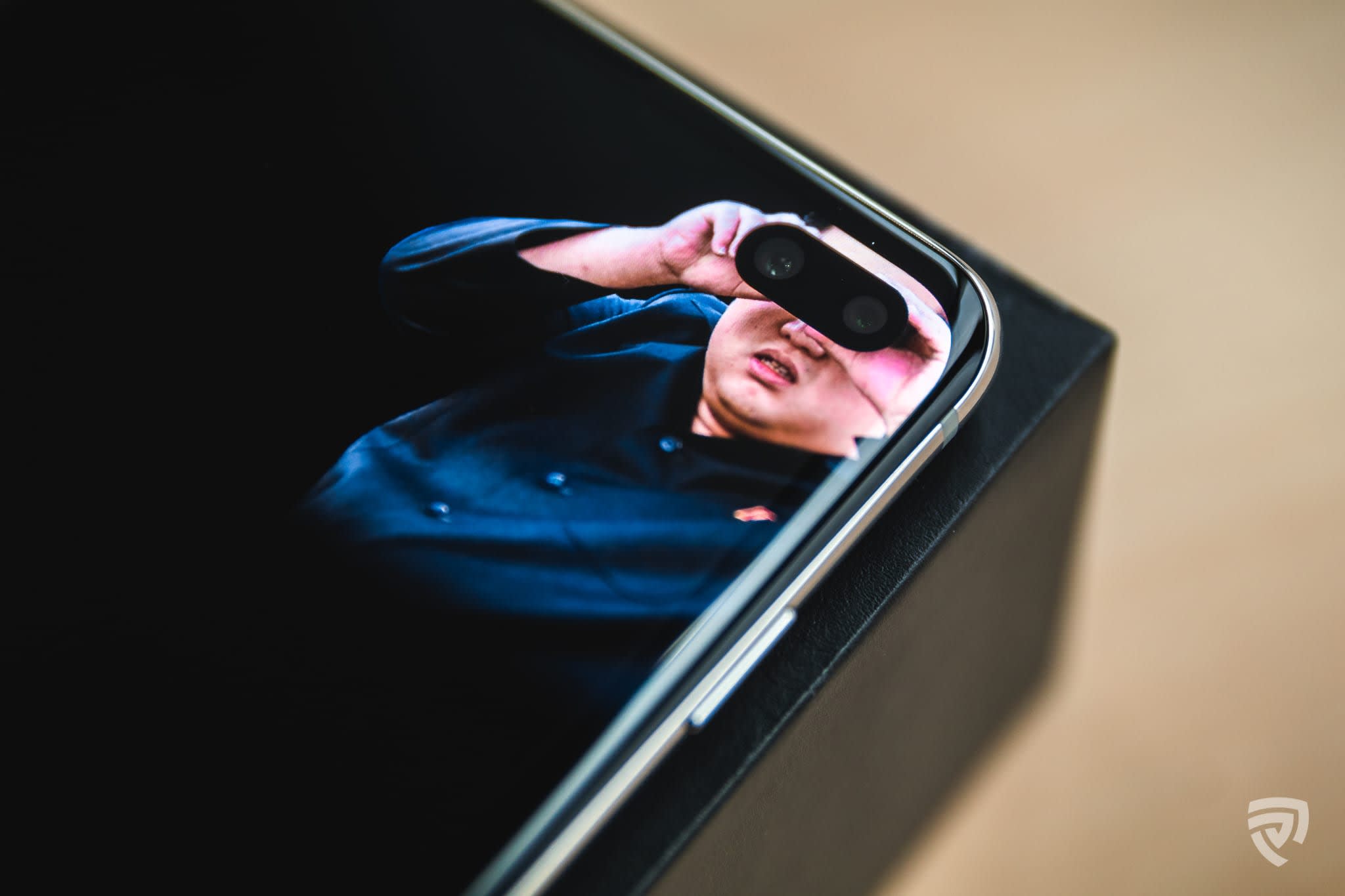 Samsung continues to deliver up to our expectations of mobile technology with its latest addition - Samsung Galaxy S10 line. As a predecessor to the already powerful Galaxy S9 series, all of the S10e, S10 and S10 Plus, are said to have a stunning display, speedy processor, powerful camera, and a very beautiful design.
Not that the S9 line was lacking in any of those departments, but it's amazing to see how Samsung has enhanced each key feature of the new S Galaxy generation. Moreover, there's the looming thought of upgrading for anyone holding any of the S9 or S8 phones; is it worth it?
Here's what went down in the past couple of weeks when we got to play with the bigger (and supposedly most powerful) S10 model - the S10 Plus.
Check out Umar's full video review of the S10 plus!
Design
It is a lovely surprise to receive the S10 plus in Prism White, a colour that has caught my eyes ever since I learned of the S10 release announcement. Despite being the flashy alternative to Ceramic White (another colour option), Prism White is surprisingly pleasant to look at and admire, taking on subtle hues of whatever coloured object it can reflect on. It is also, without doubt, one of the prettiest phones I've ever laid my eyes on.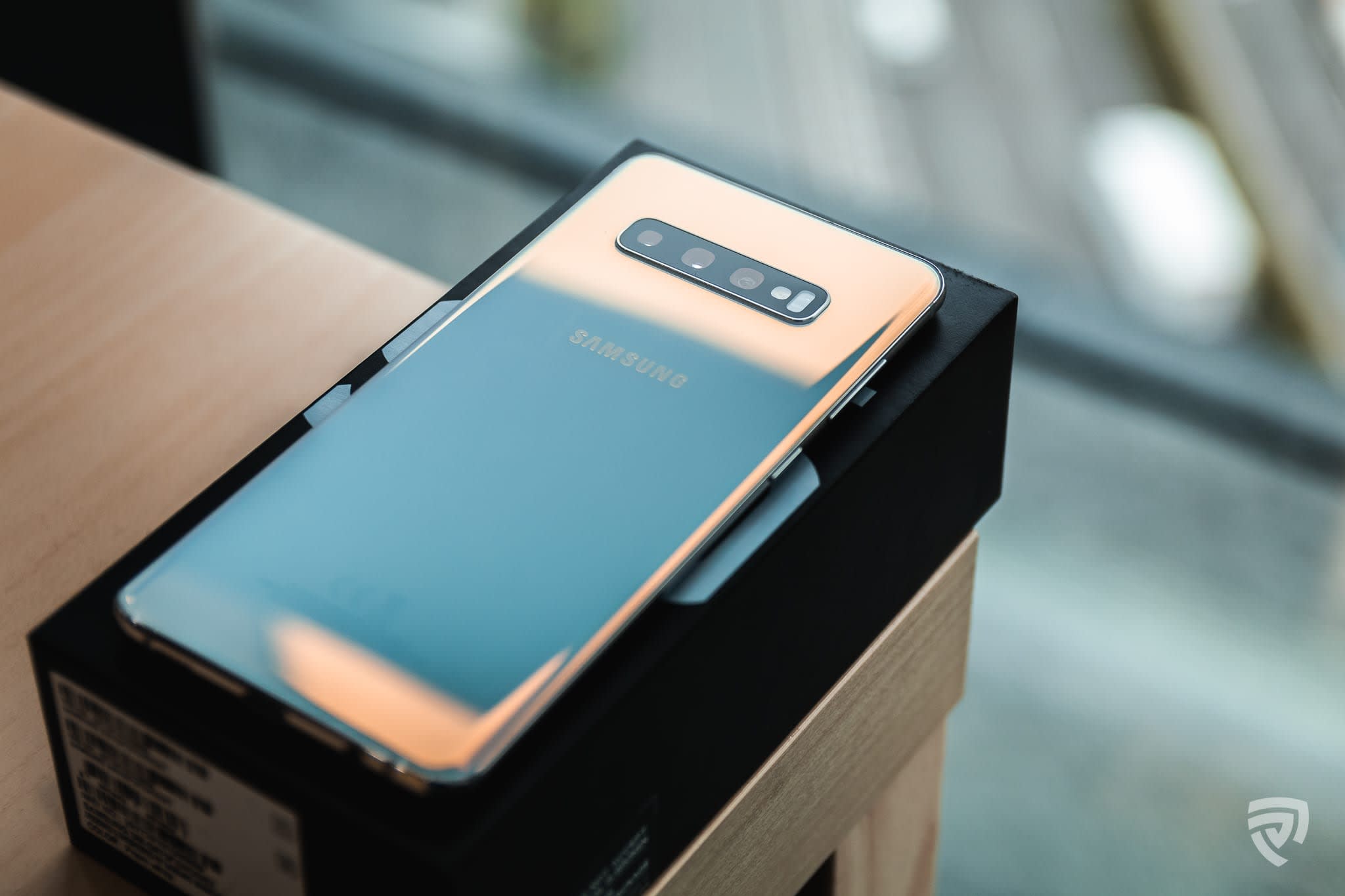 On that same note, its reflective coloured-body makes it hard to see smudges on the back of the phone, not unless you hold it up in certain angles. So while the body isn't susceptible to obvious smudges, you may want to invest in a phone case to further protect the surprisingly light bodyweight of the S10 Plus. That's because the S10 Plus is a 6.4-incher, so small hands like mine are going to suffer a higher risk of slips. At the very least, do have a screen protector.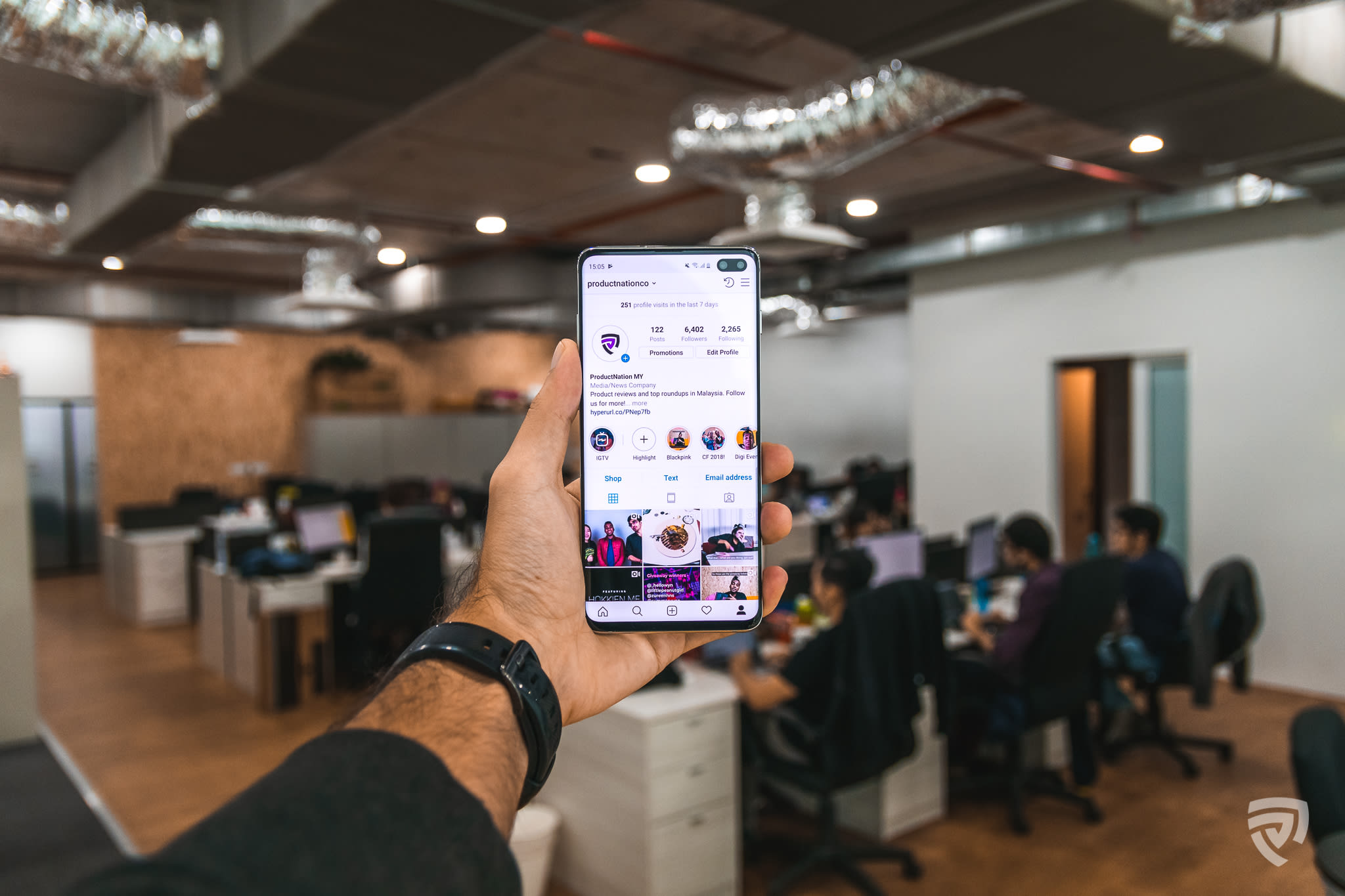 Users with a hand size like my colleague's, Umar, would find the phone to be a nice fit.
More: 11 Accessories For You To Get The Best Out Of Your Samsung Galaxy S10
In terms of built practicality, the S10 Plus' power button is located on the top right of the phone. Meanwhile, you'll find the volume control and a (customizable) Bixby button on the left. The speaker and a headphone jack are present below the phone. (hurrah to conventional 3.5mm earphones!)
Specifications
Specs
Details

Processor

Exynos 9820 Octa-core

Memory (RAM)

8 GB / 12 GB
Storage

128 GB / 512 GB / 1 TB

MicroSD Storage

Up to 512 GB (Uses SIM 2 slot)

Rear Camera (Triple)


- 12 MP, f/1.5-2.4, 26mm (wide)

- 12 MP, f/2.4, 52mm (telephoto)

- 16 MP, f/2.2, 12mm (ultrawide)


Front Camera (Dual)


- 10 MP, f/1.9, 26mm (wide)

- 8 MP, f/2.2, 22mm (wide)


Screen Size

6.4 inches

Resolution

1440 x 3040 pixels, 19:9 ratio

Connectivity


- USB 3.1 Gen 1, Type-C

- Earjack 3.5mm Stereo

- Bluetooth v5.0

- Wi-Fi

- GPS

- NFC

Battery


- Non-removable Li-Ion 4100 mAh battery

- Fast charging 15W


Dimensions

157.6 x 74.1 x 7.8 mm

Weight

175 g / 198 g (for ceramic)

Operating System

Android 9.0 (Pie), One UI
Screen Display
Samsung's S10 phones are the first to have HDR10+ support. This makes the phone real tempting for media consumption, especially if you're the kind to watch shows on your phone often.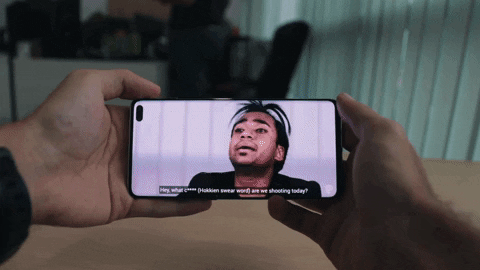 Hokkien Me insisted we watch him on the Samsung Galaxy S10 (to gain his approval...).
The highlight of S10s is their edge-to-edge Infinity O punch-hole style AMOLED screen (by which the hole is to make space for the selfie cameras). This enables the phone to not only have a near-to bezel-less display but also support videos in true full screen. It's an impressive feature to love, but not everyone's fully onboard; although this allows you to see more things on your screen, the random pill-shaped cut out is going to bother some.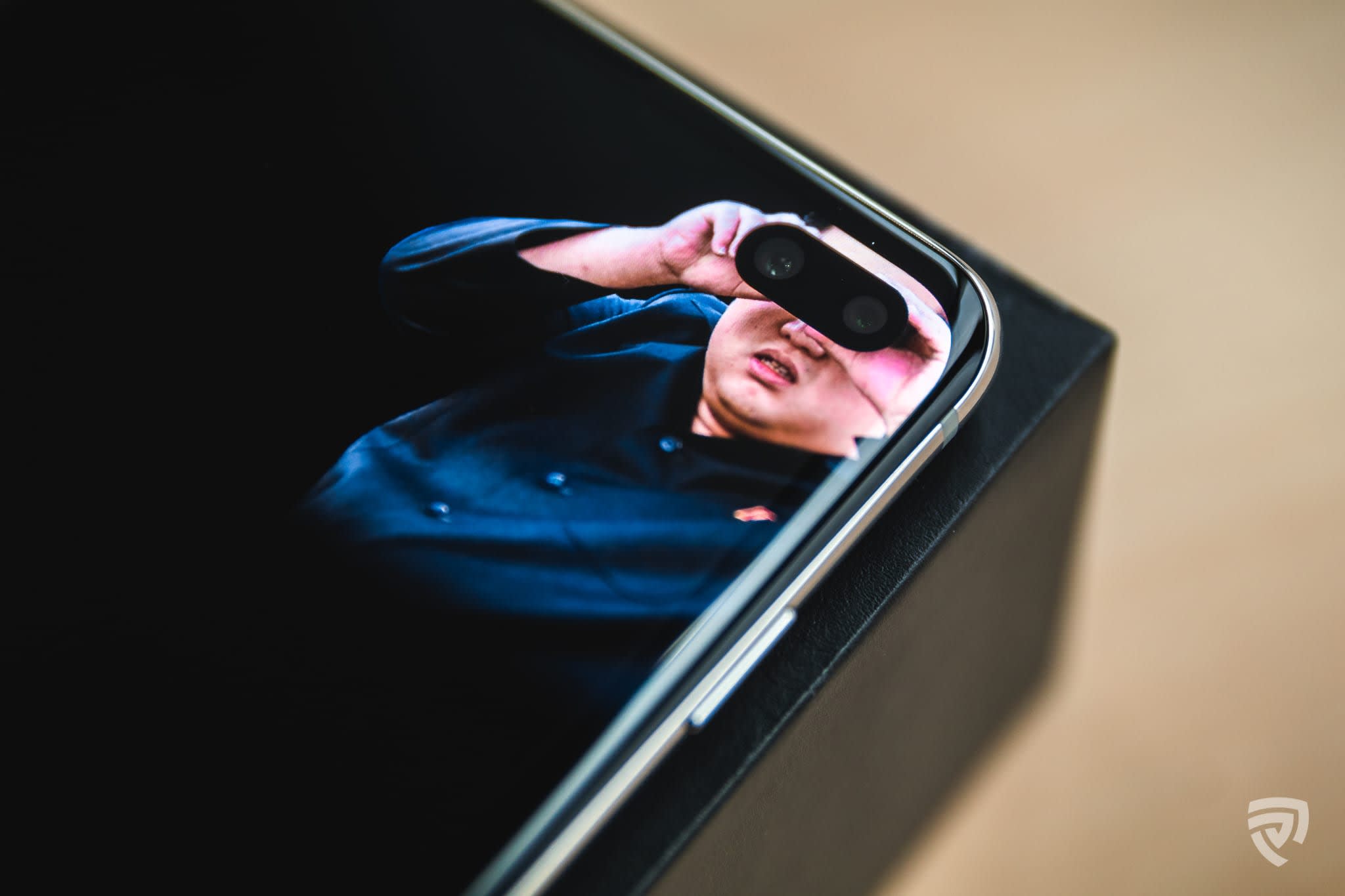 The pill-shaped cutout screen invites this trending wallpaper joke that's perfect for the S10 phones.
Samsung S10 Plus is a very bright phone, being able to go up to 12,000 nits! Of course, this consumes more battery, but it's handy to be able to beat the sun if you're constantly outdoors. We never found ourselves needing to go all the way up, as setting the brightness to half was quite enough.
Cameras & Video
Samsung cameras are as sharp as always, and that holds true for the S10 Plus too. Taking photos under sunlight proves a friend for the S10 plus, but we're still not quite satisfied with the colours that it produces. There always seem to be a weird yellow or blue tint that does not quite match the true colour of our subjects. Perhaps this is why photos of the sky look great whereas office photos are a bore?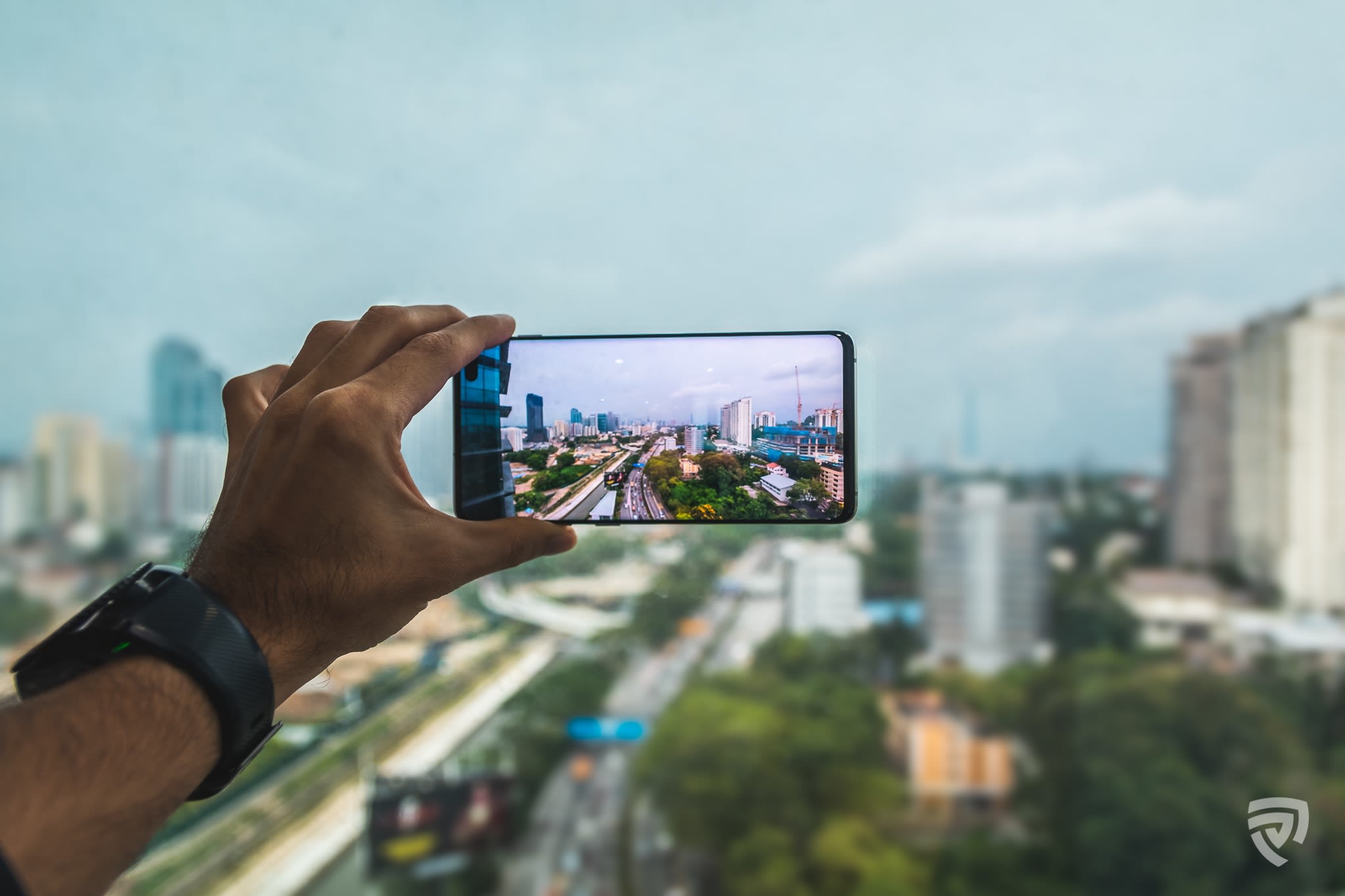 Moreover, photos taken in darker settings aren't as grain-less as we thought. Instead, it seems that the night modes on the Pixel 3 and Huawei Mate 20 Pro are able to better handle low-light photography. Additionally, when comparing photos by S10 Plus' portrait mode to iPhone XS, Pixel 3 and Mate 20 Pro, S10 Plus seem to came out flatter.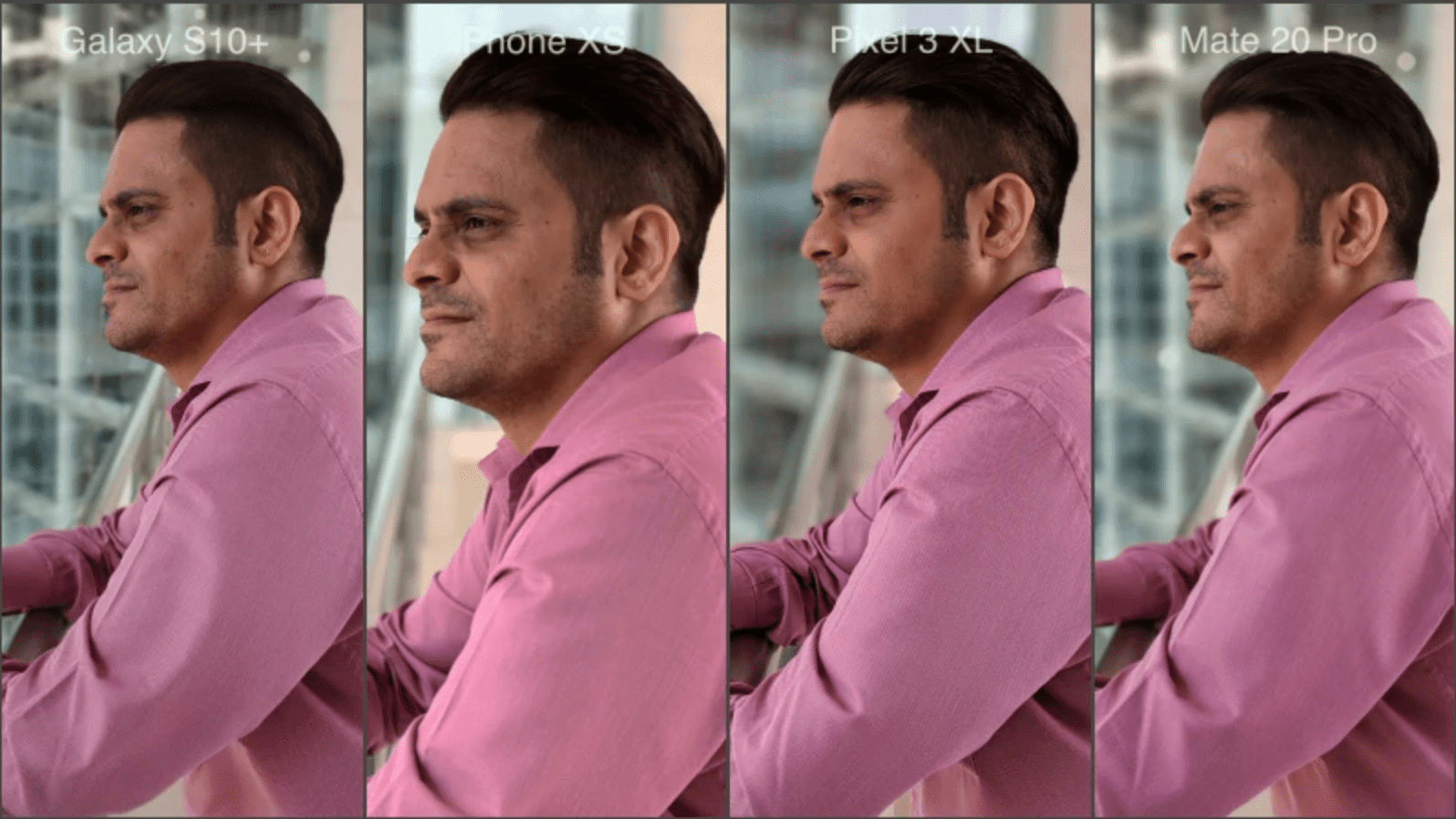 Portrait photo test is solely conducted by Gadgets 360.
Other features to watch out for are recording support for 4K HDR10+ videos and a Super-Steady mode that gives us a Gimbal-like experience when recording. We can hear vlog lovers shouting "hooyah!"
The front camera exhibits an avant-garde animation when you switch to it.
Security
Who can forget about the built-in Ultrasonic 3D fingerprint scanner? Forgoing a dedicated scanner at the back of the body like previous generations, Samsung S10 Plus has embedded the scanner onto the screen itself. In our tests, boy-oh-boy, it is truly quick in response, with its swiftness reminding me of the iPhone's fingerprint scanner system. Just a tap would do rather than letting your finger stay till the screen activates.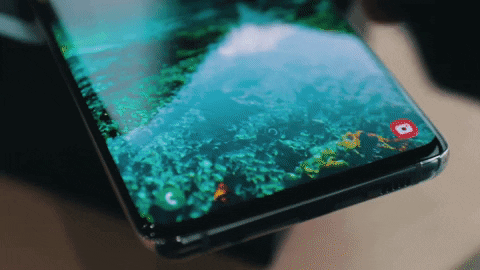 Otherwise, users can also have the option of using the face scanner for unlocking. Being a pin-number kind of person, I am personally not a fan of using such security features. But there have been other feedbacks of the face scanner working just a swiftly as the fingerprint one.
However, when it comes to nighttime, the face scanner suffers a bit. As it's not an IR scanner like the iPhone, users may not be able to consistently unlock their phones with the face scanner when in darker settings. Cue pin/fingerprint scanner.
Performance & UI
We spend time on our phones daily with apps like games and social media. Coming with an 8GB ram Snapdragon processor, our S10 plus model showed very little to no signs of lag during our testing stages. For example, running Fortnite was a piece of cake. Might we also add that we got to enjoy the new Fortnite skin that's only exclusive to S10 phones?
Additionally, both my colleague and I agree that Android Pie on the S10 plus is super clean and easy to use. Given the fact that Samsung phones are not made with stock Android, it's a much-appreciated feature for us who dislike too many random bloatware which commonly slows down most Android phones in the market.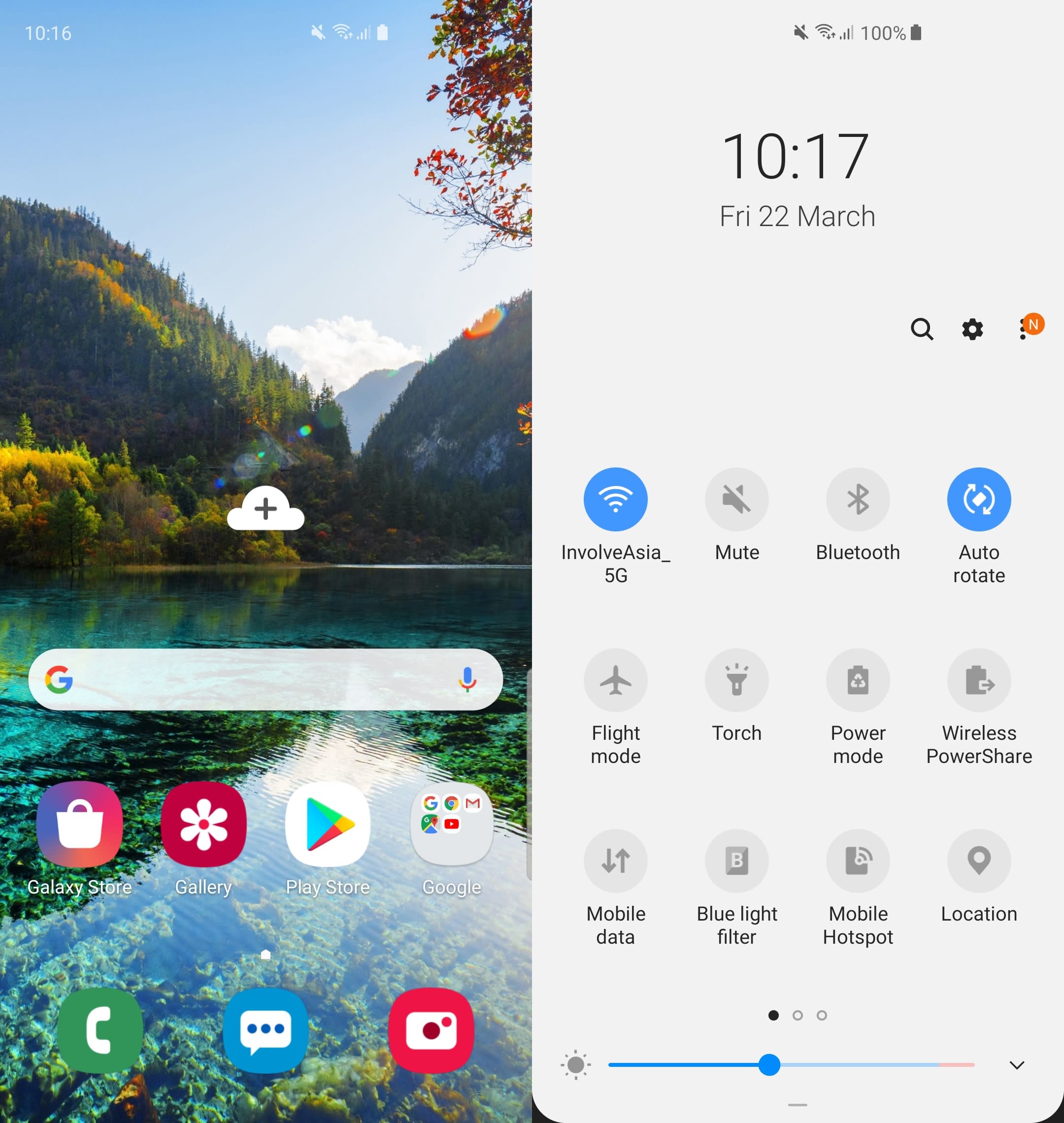 Samsung Galaxy S10 Plus
Not only is the Galaxy S10 plus beautiful, but it is also a powerful device that's on par with the competition. Beautiful screen? Check. Strong battery life? Check. Powerful processor? You betcha! The Samsung Galaxy S10 Plus is a great all-rounder for anyone who needs a powerful phone for daily use.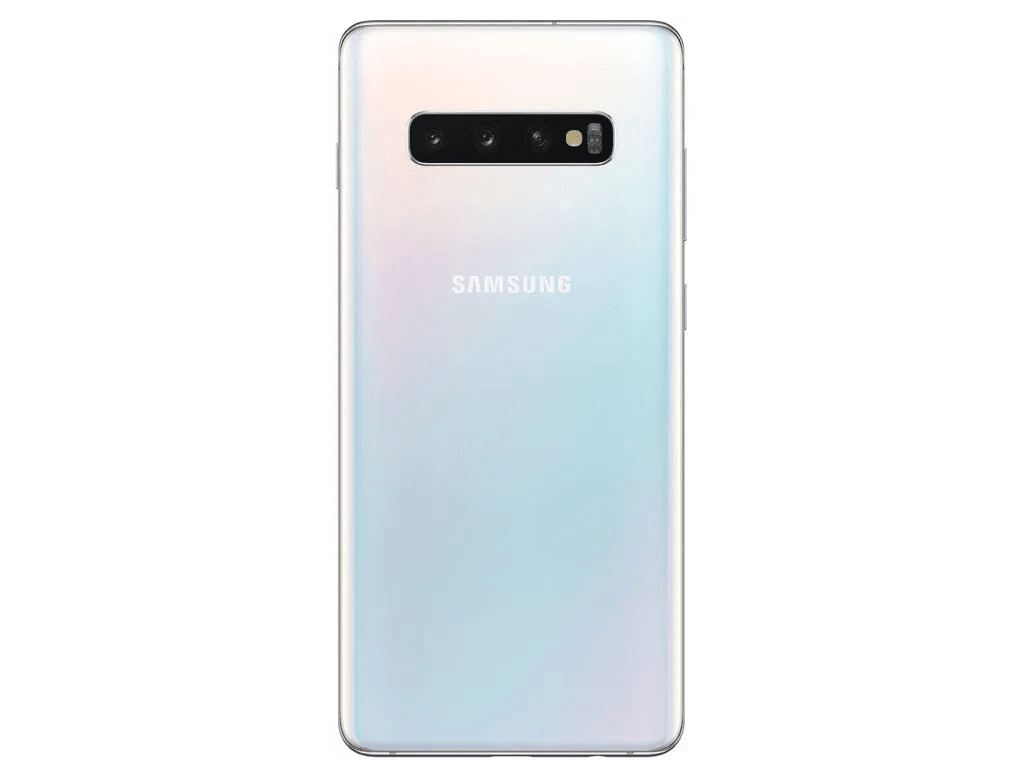 What's Good
Very light for a 6.3 incher
Awesome battery life
Great processor performance
Responsive security system
Very bright screen
Clean UI for a non-stock Android
There's Powershare!
What's Bad
Expensive
Powershare is not that quick
Camera is outshined by competition (Huawei and Pixel 3)
Some may find the phone slippery
Power button is quite high up, cramps may happen