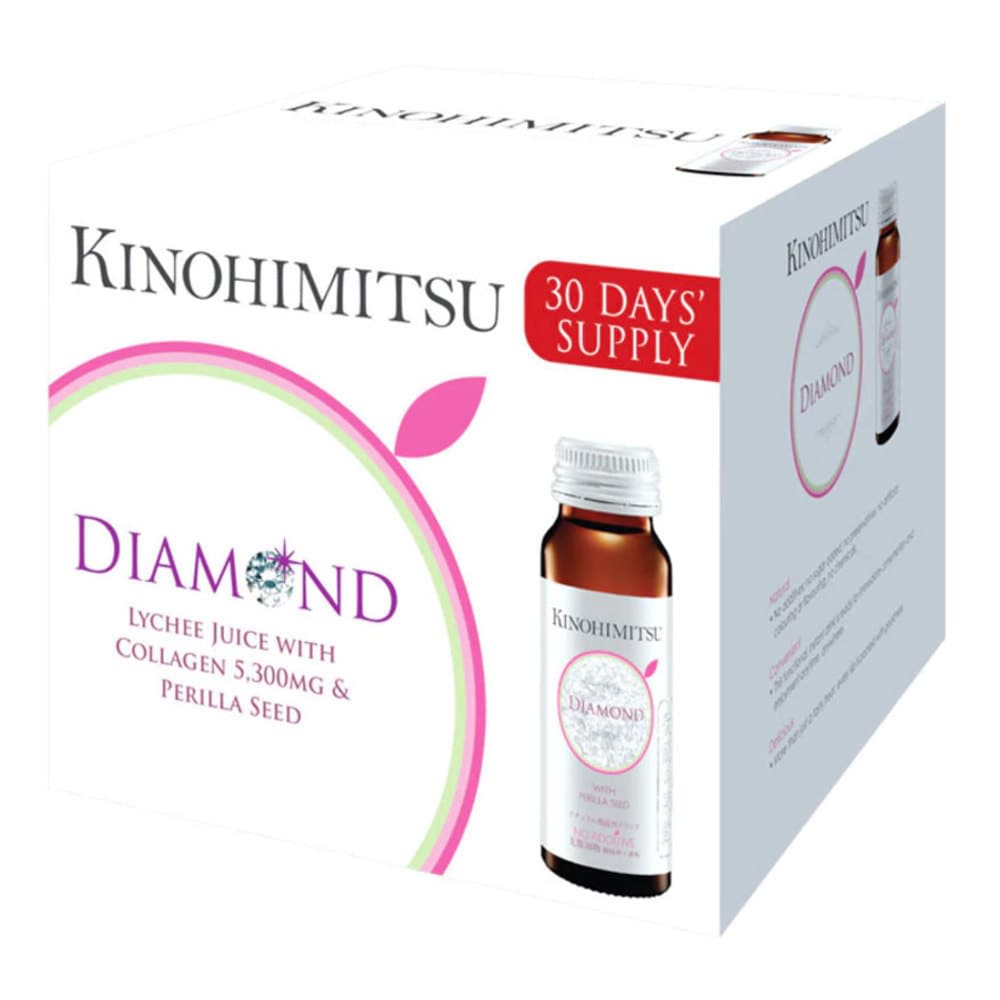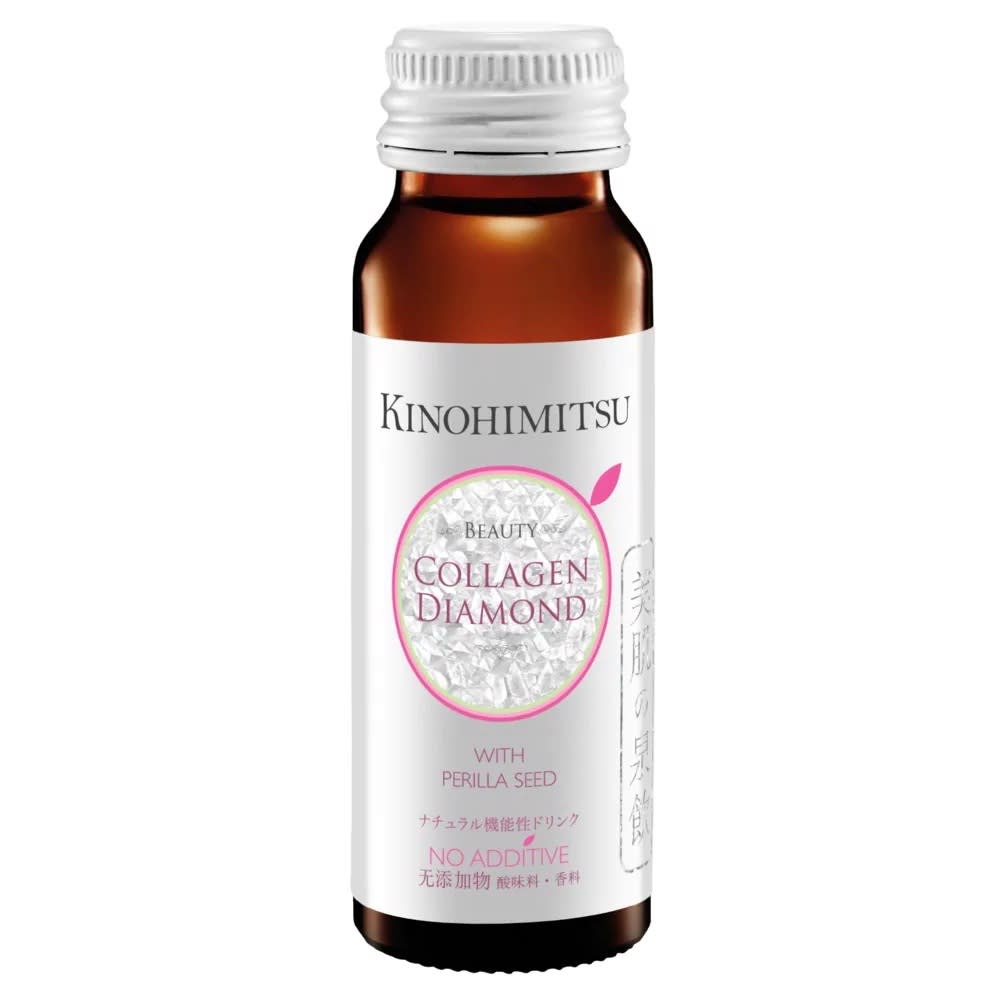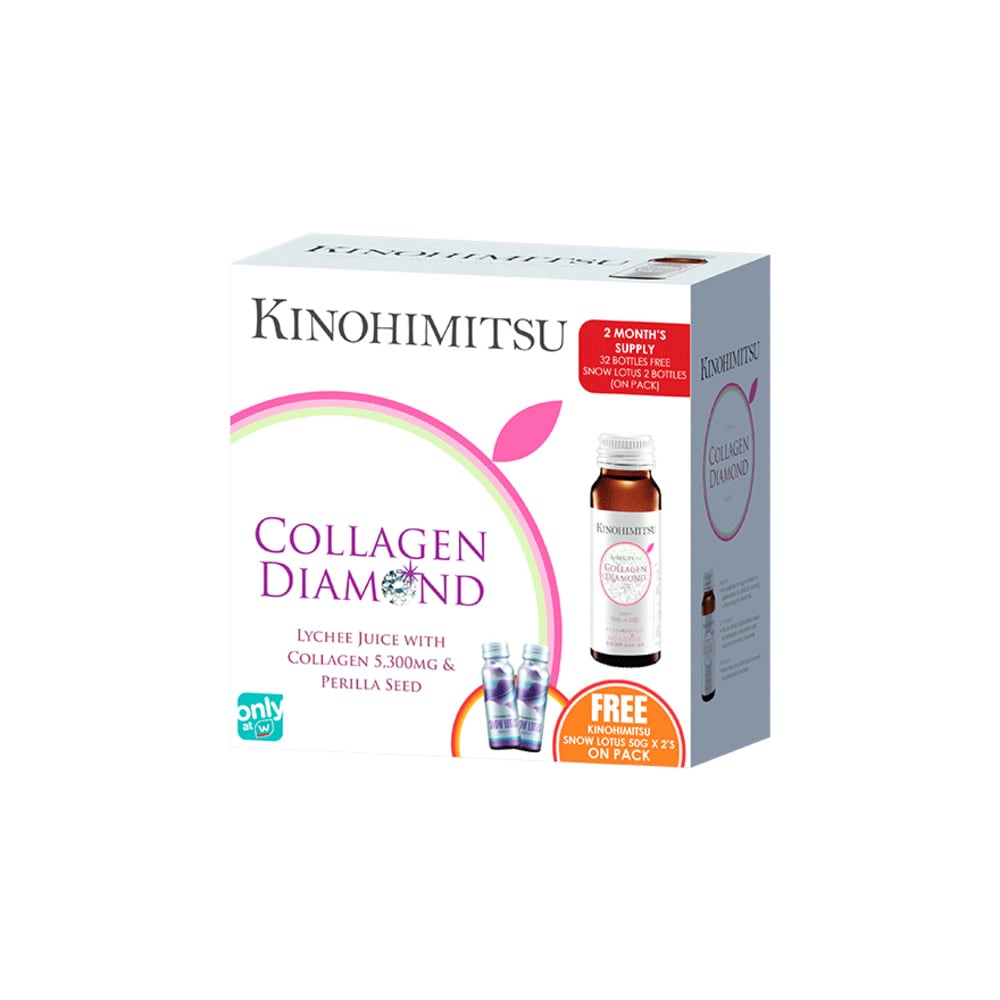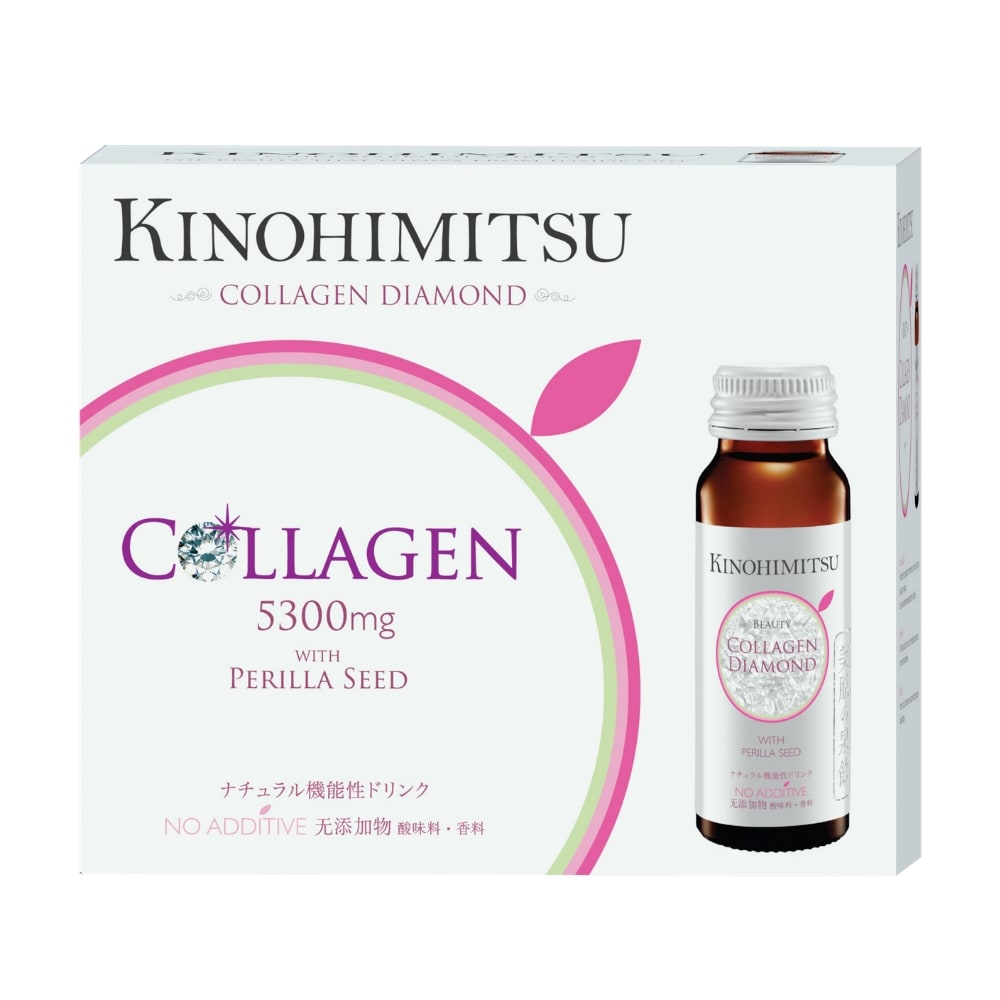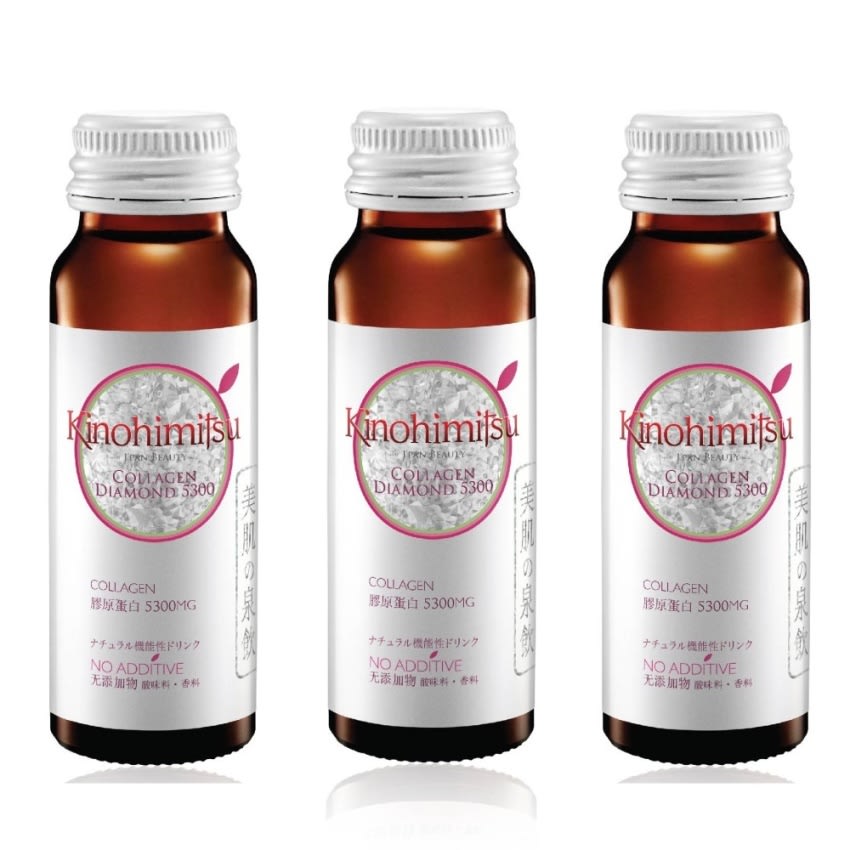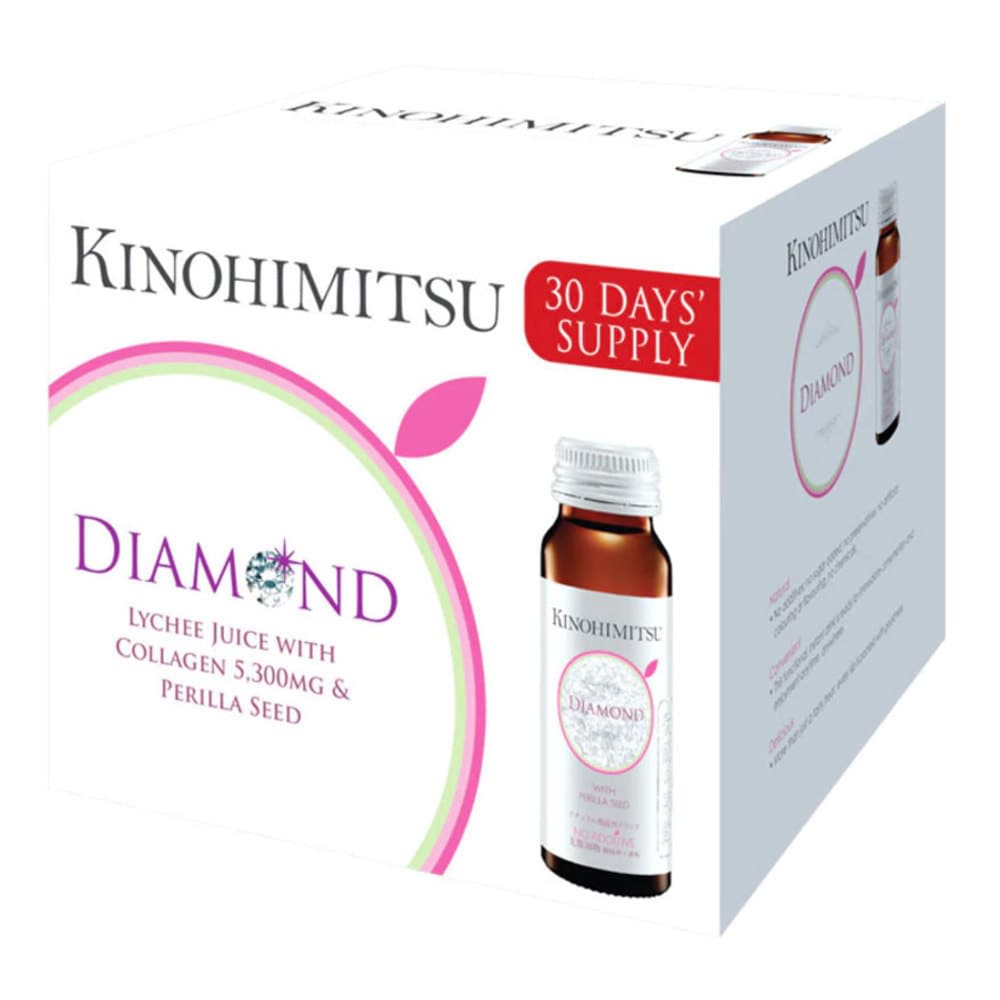 Kinohimitsu
Kinohimitsu Japan Collagen Diamond 5300 Drink
Price History
Recent Price
27.52%

RM139.00
Kinohimitsu
Kinohimitsu Japan Collagen Diamond 5300 Drink
Pros & Cons
add_circle
Proven results in 2 weeks
add_circle
Improve skin dryness overall
add_circle
Strengthen skin barrier from free radicals
Summary
The Kinohimitsu J'pan Collagen Diamond Drink contains 5300gm of Collagen Peptide to help restore resilience, radiance and youthfulness to mature skin. It is produced by harnessing collagen peptide from the highest grade Japan marine collagen, and is extracted through a method that ensures it does not contain fat and cholestrol.
As collagen peptide molecular structure is almost similar to the structure of collagen in our skin, it is easily absorbed by the body and helps to boost collagen synthesis at the dermis layer. Furthermore, it repairs damaged collagen fibers to minimize the appearance of fine lines, wrinkles and dryness.
Kinohimitsu's J'pan Collagen Diamond Drink also contains Perilla Seed Extract which is high in antioxidants and helpful to repair damaged cells and reduce inflammation. 100% natural, this collagen drink does not contain any added sugar, preservatives, artificial colouring or flavouring. It is also free from hormones, steroids and chemicals.
Price History
Recent Price
27.52%

RM139.00
Articles