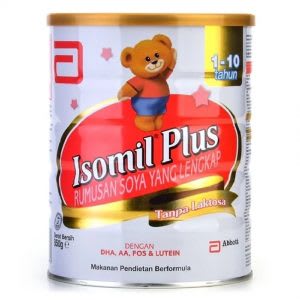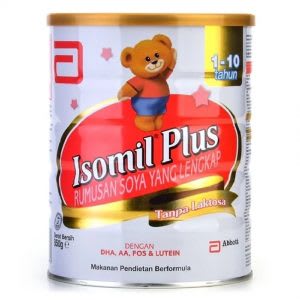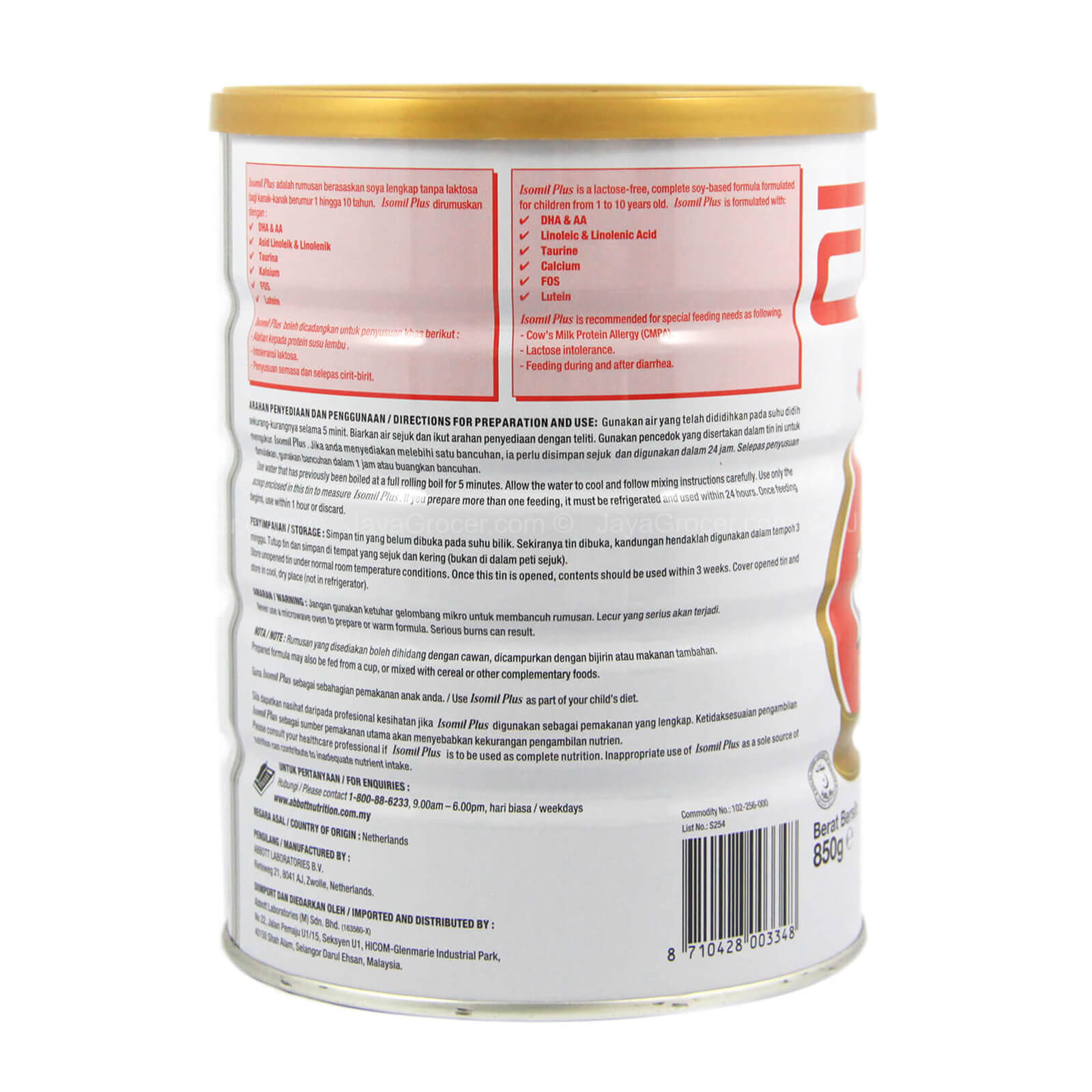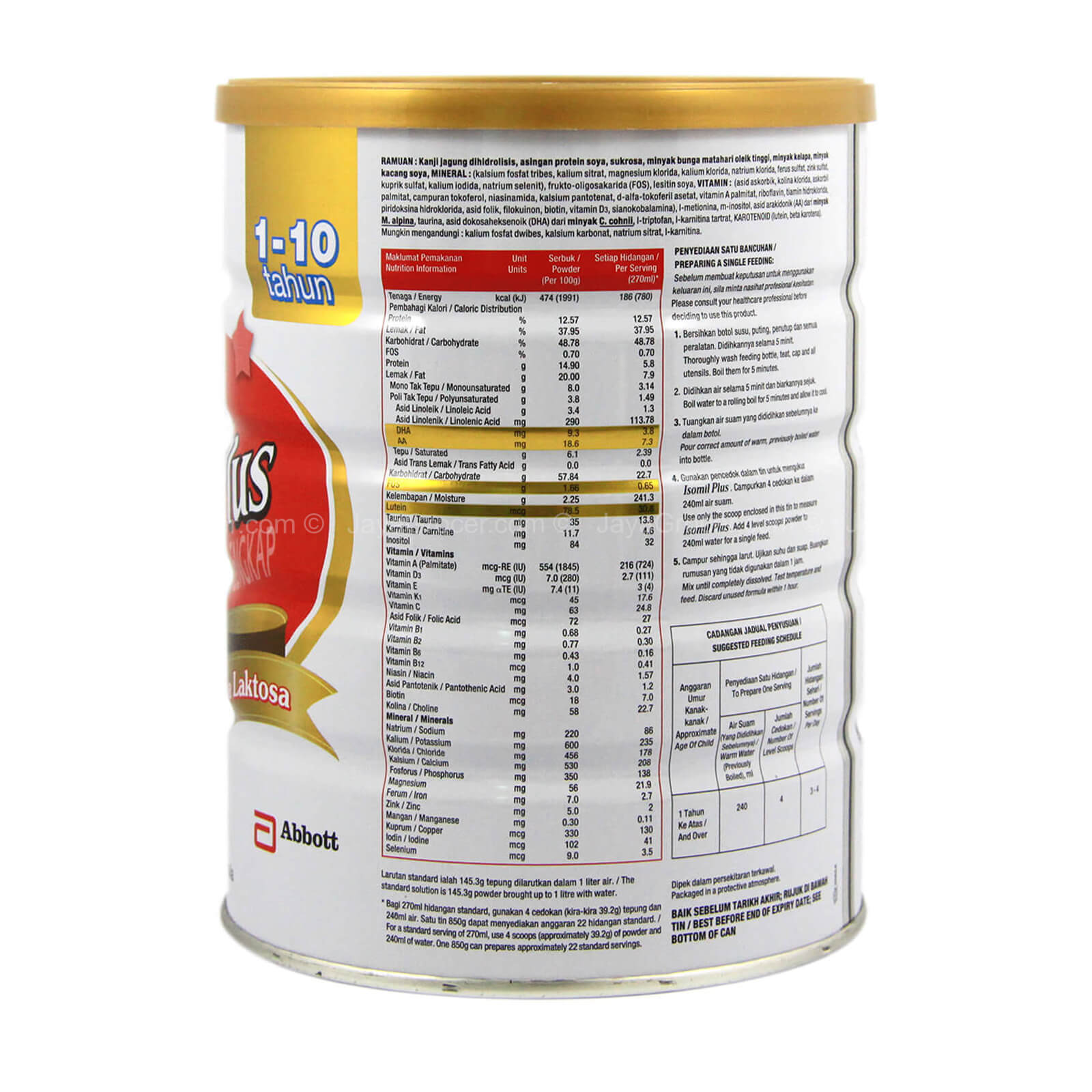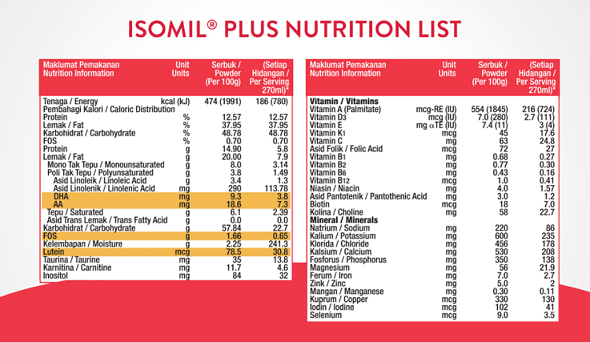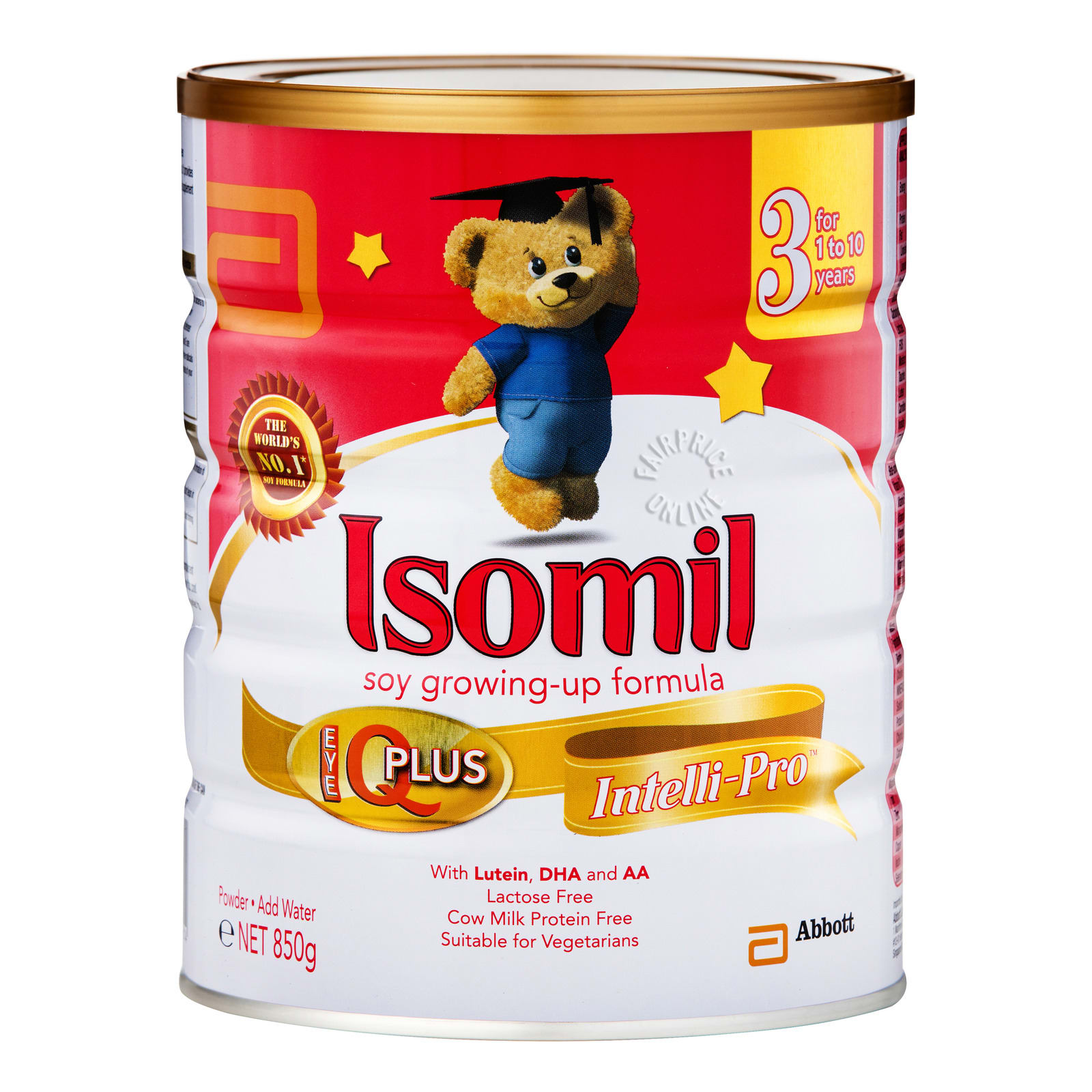 Where to buy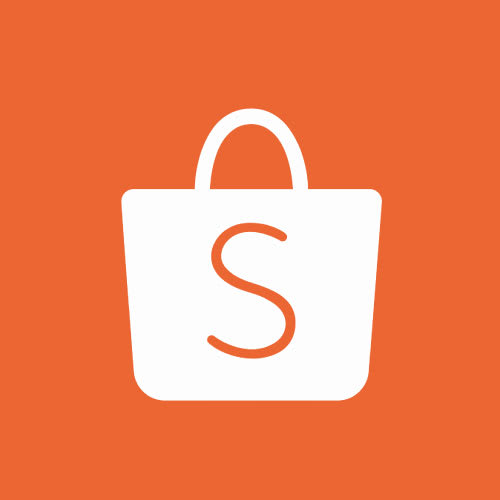 Shopee Malaysia
RM66.80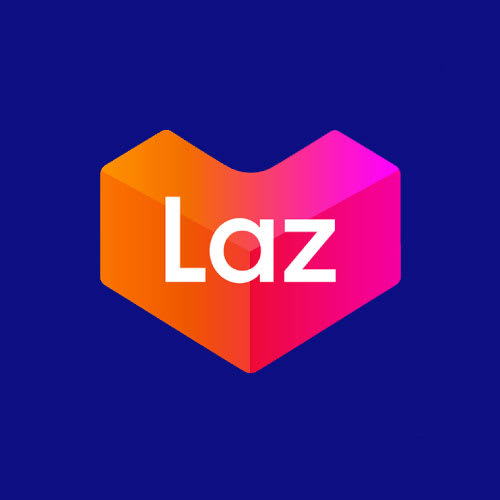 Lazada Malaysia
RM65.90
Summary
Isomil Plus is a soy-based baby formula that is suitable for children ages 1 and above. It is especially suited for those suffering from diarrhea, galactosemia, lactose intolerance, an allergy towards cow milk protein, or those on a vegetarian diet.
This vegetarian-friendly formula is halal certified and is nutritionally complete with the right balance of vitamins and nutrients such as DHA, AA, FOS, and Lutein for a healthy and happy child. Furthermore, it is formulated with a unique vegetable oil blend to ensure easy digestion, and a dual carbohydrate system for better absorption.
Although free of cow milk protein and lactose, soy milk is a great source of calcium to support strong bones and teeth development. Its DHA Lutein and Vitamin E content is also helpful to promote healthy eyes, and strong eye muscles.
Articles