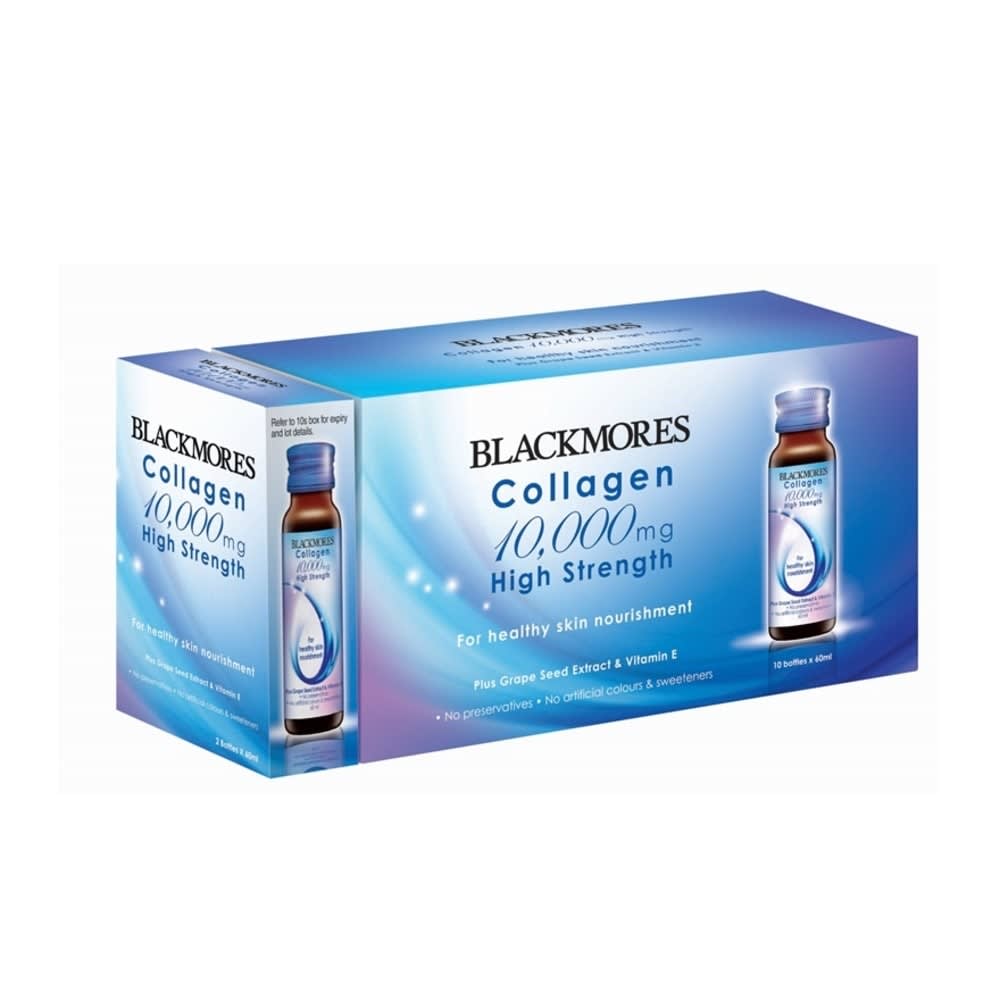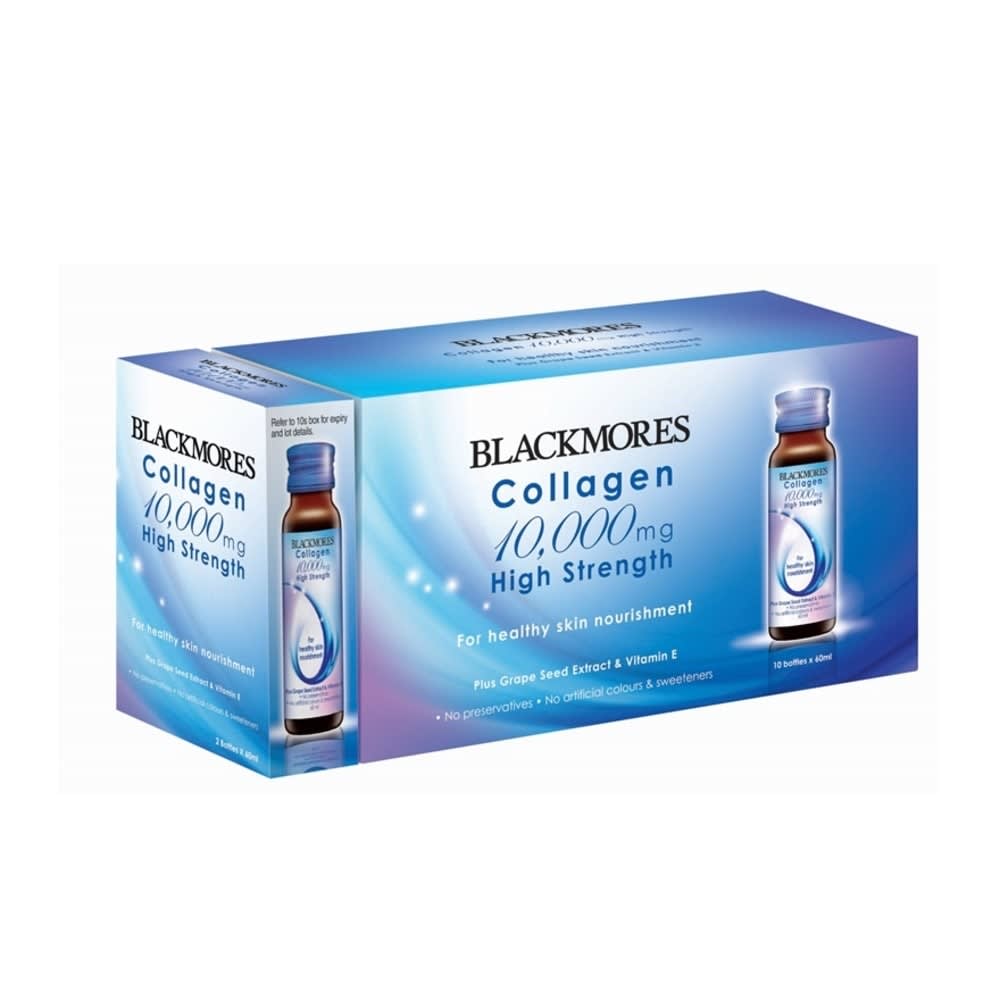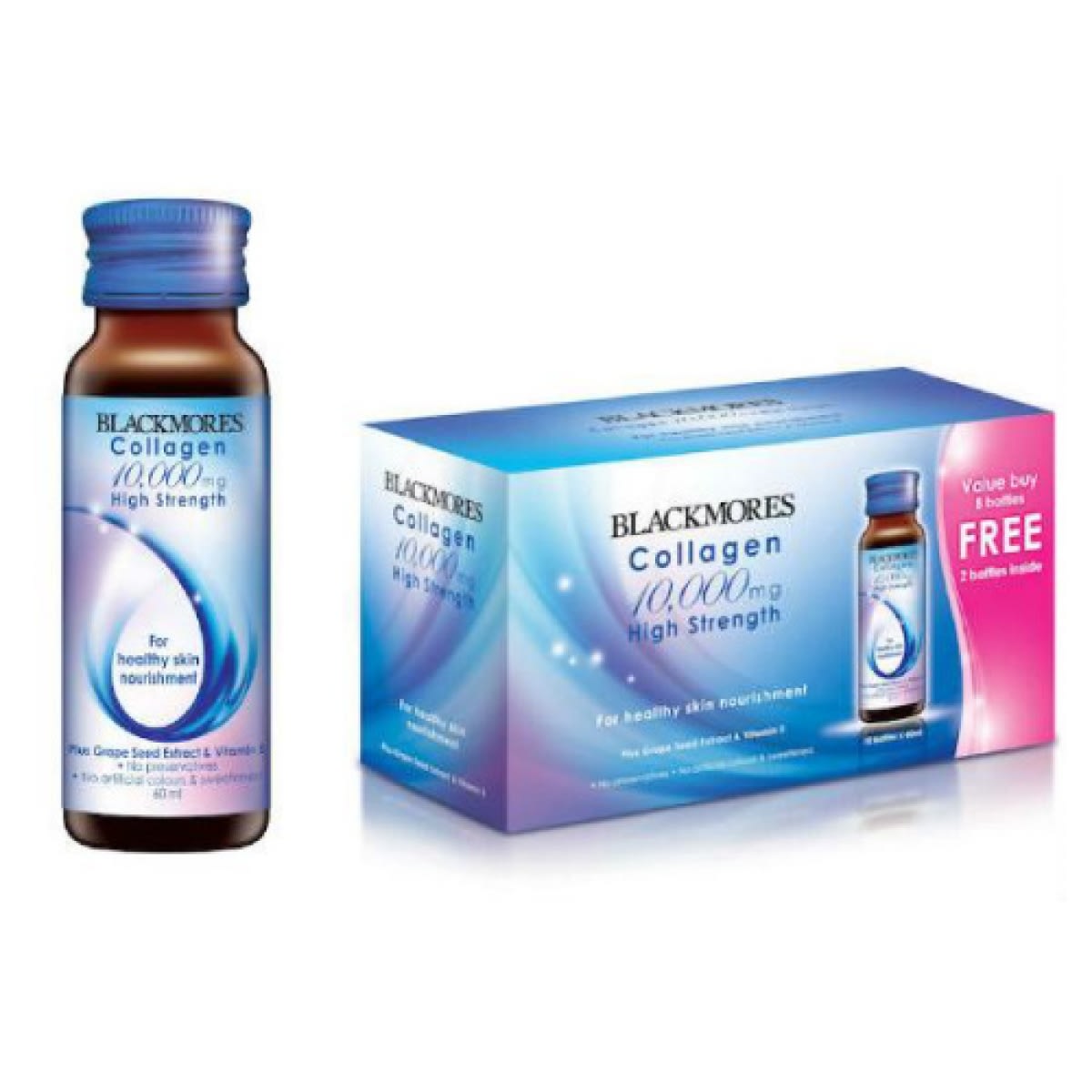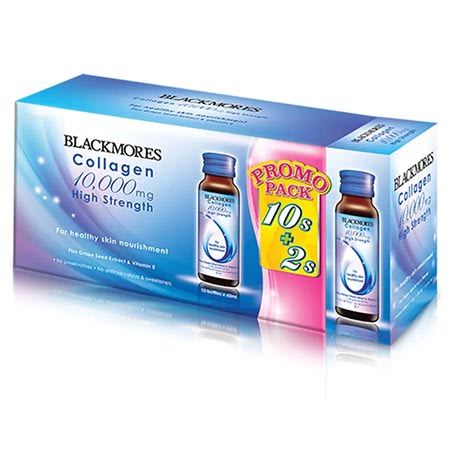 BLACKMORES
BLACKMORES Collagen 10000mg High Strength
Price History
Recent Price
16.54%

RM92.00
BLACKMORES
BLACKMORES Collagen 10000mg High Strength
Pros & Cons
add_circle
High in collagen - 10g
add_circle
No fishy taste (said to taste nice, like apple)
add_circle
No preservative or additives
remove_circle
Earliest results are in 6 weeks...
Summary
Nourish your skin with Blackmores' Collagen. Each bottle is a blend of 10,000mg hydrolysed marine collagen extract, grape seed extract and Vitamin E to help boost collagen production in the skin and protect it against factors that might cause collagen to be broken down.
Apart from helping to rebuild the skin's foundation and structure, it increases the skin's hydration levels while delivering amino acids to it to produce protein, collagen and elastin. Grape seed extract is also rich in antioxidants and effective to soothe inflammation, support the skin's collagen structure and prevent the darkening of skin. Additionally, Vitamin E eliminates free radicals and protects cell membranes from damage.
One bottle daily is all that is needed for maximum benefits!
Price History
Recent Price
16.54%

RM92.00
Articles