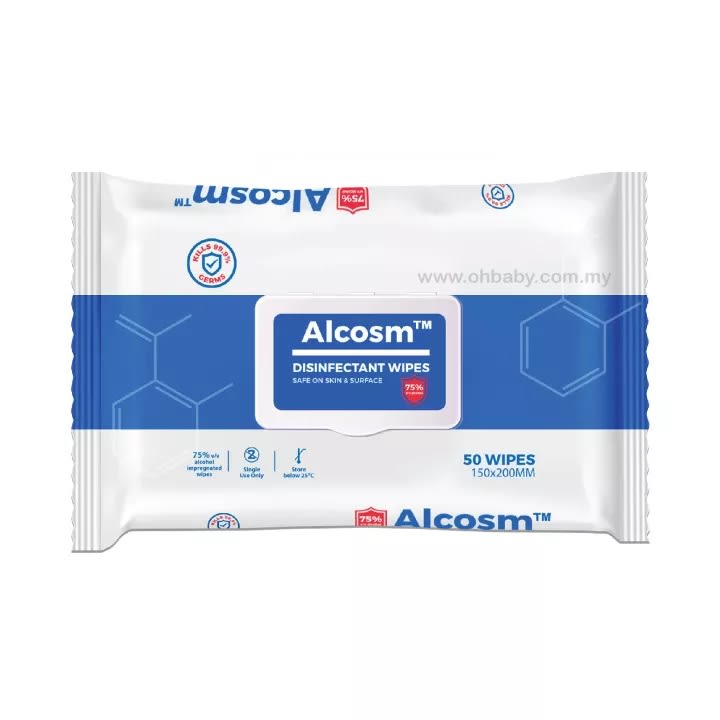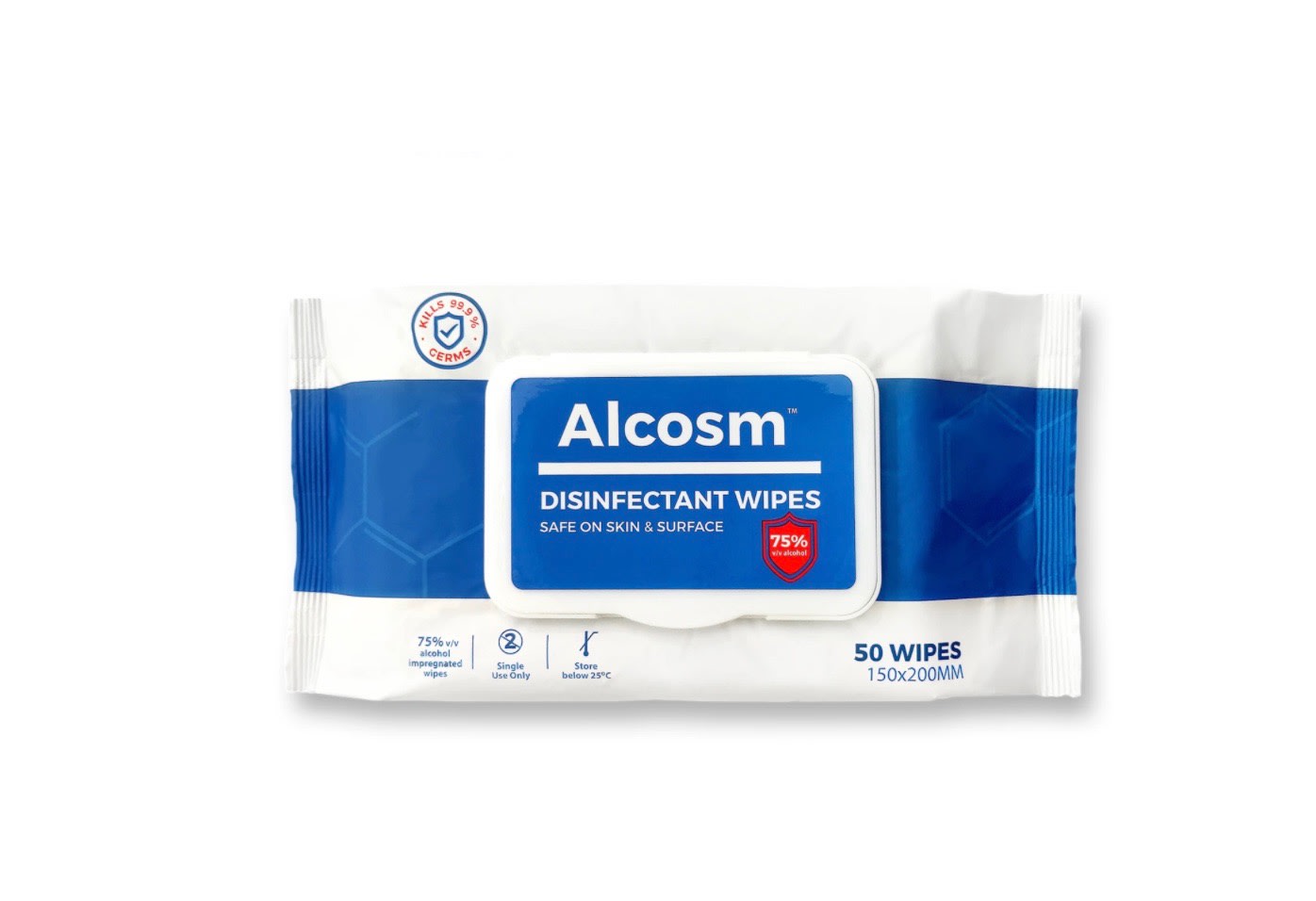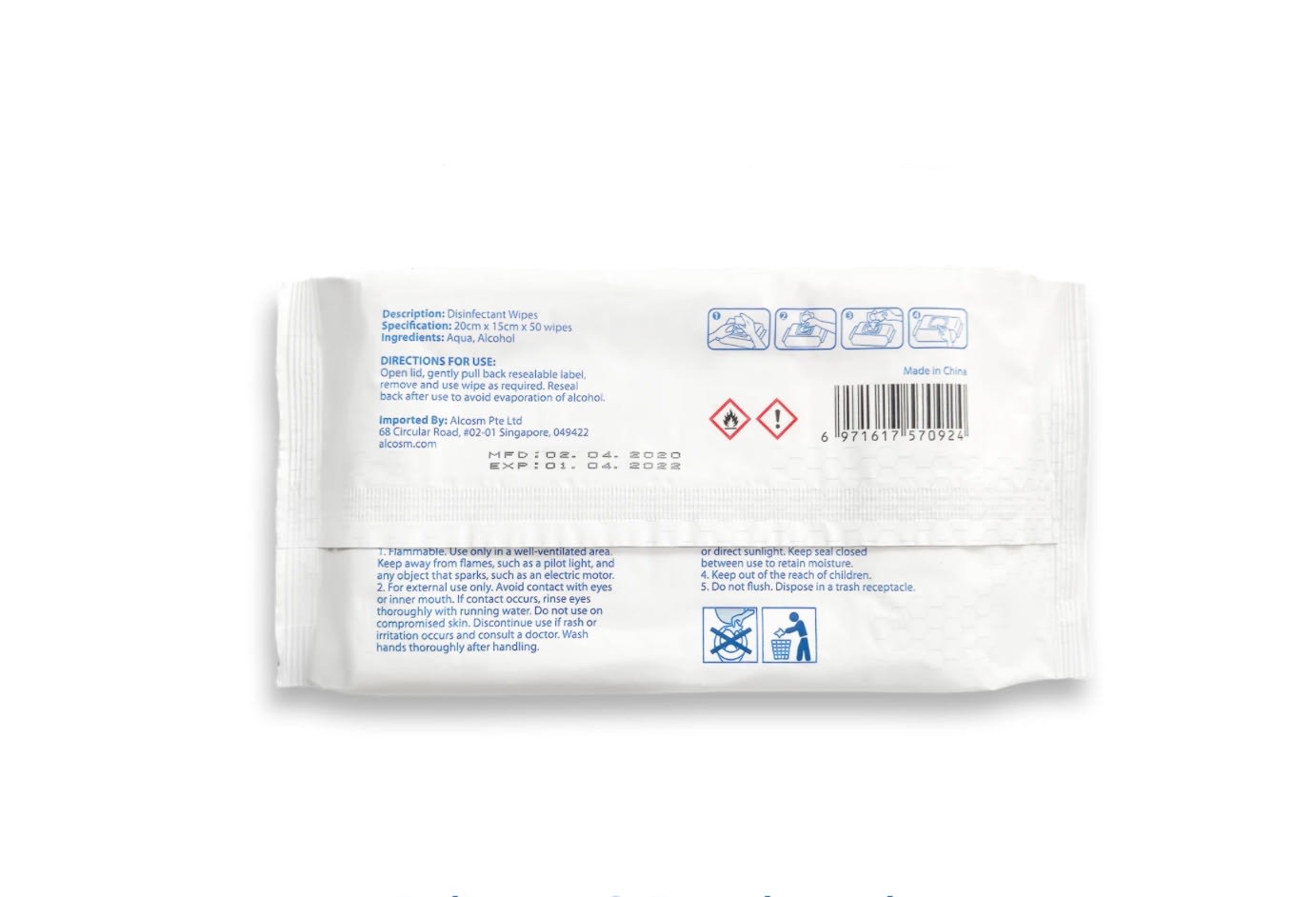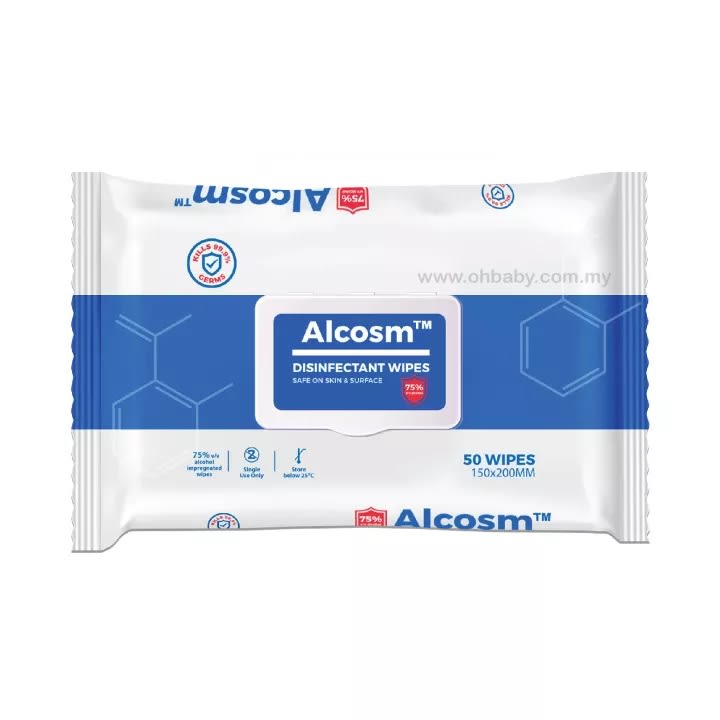 Alcosm
Alcosm Alcohol Wipes (50 sheets)
Where to buy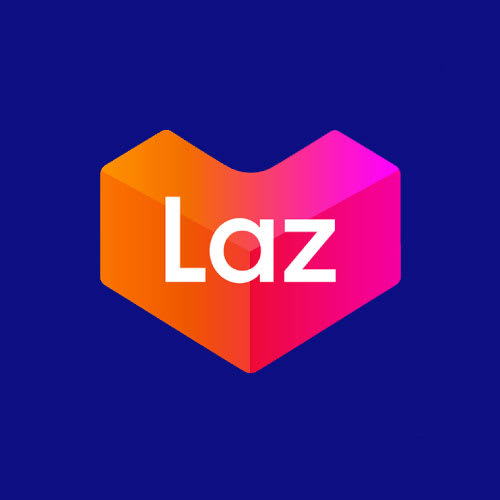 Lazada Malaysia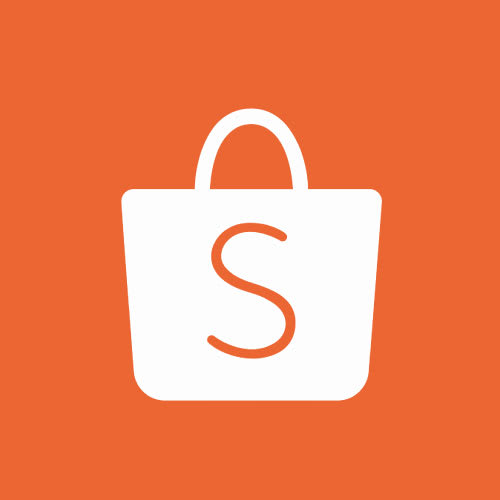 Shopee Malaysia
Price History
Recent Price

22.5%

RM9.99
Alcosm
Alcosm Alcohol Wipes (50 sheets)
Pros & Cons
add_circle
Eliminates 99.9% of bacteria
add_circle
Effectively removes oil
add_circle
Soft and gentle on the skin
add_circle
Travel-friendly packaging
Summary
In conjunction with Alcosm's current Buy 5 Free 1 promo, receive a 50-sheet pack for free, when you purchase five 50-sheet packs.
Forget about carrying one big pack around, instead, you can now leave one each in your car, bag, home, office - anywhere basically.
As everyone is now allowed to go out and about, it's still crucial to protect yourself from the COVID-19 infection. Carry this alcohol wipes from Alcosm with you at all times, as its antimicrobial activity can work to dissolve lipids and proteins found on a virus.
You can use it to wipe your hands, disinfect your phone, laptop, mouse, keyboard, keys, doorknobs, toys, surfaces, and even for your pets. Just avoid wiping on their eyes and nose area.
These wipes contain 75% of alcohol and are able to kill 99.9% of the virus in a single wipe. The spun lace, non-woven fabric is soft and durable, so it won't tear easily or make a mess.
Besides, the sheets are protected inside an aluminium foil pack, to prevent it from evaporating. Just stick the sealing sticker properly and close the cap cover tightly for extra protection.
User Reviews
The quality is good! the thickness of the wet wipes is good, and the alcohol content is also a lot. Compared to alcohol sprays, the wet wipes are much safer. It is easy to remove the cover, and it is not easy to evaporate when covered.
Basically used it to wipe everything that i touch! hands, door, laptop screen, mouse, and keyboard. They clean the keys and spaces between them really well.
Good quality, one wipe can be used on multiple items before it dries up. The double sealing on the package keeps the wipes in good condition.
It's preorder but the quality is good. Highly recommend.
It is still necessary to do a good job of disinfection in this period, I use it to clean my mobile phone and a mouse and keyboard.
Price History
Recent Price

22.5%

RM9.99
Articles