Today's strollers are sturdier and more modern than they've ever been. However, as your infant grows into a toddler, there are many stroller add-ons that can make your life easier, like bottle holders, tablet clips, or organizers for the parent on the go!
We're here to help, with a list of all the additional stroller supplies that you may one day need.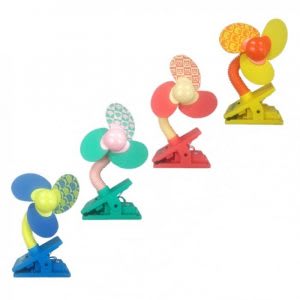 Little Bean Mini Safety Fan
RM 24.90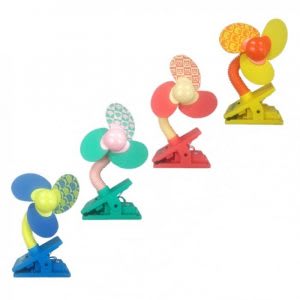 This Little Bean detachable mini fan has a flexible neck, so adjusting it is easy. Its blades are made from soft foam, and therefore, aren't at all harmful to your little one. You'll be able to use it anywhere, at any time!
It functions on two AA batteries, but other than that, it meets all toddler safety standards.
---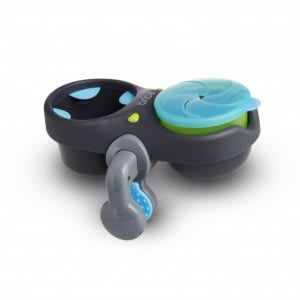 Munchkin Deluxe Snack Pod
RM 449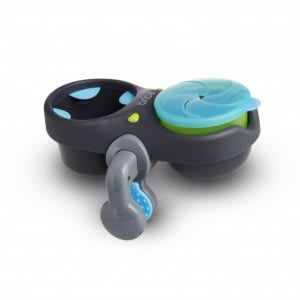 Every stroller needs a food holder, so why not try the new and improved Munchkin Deluxe Snack Pod? Its quick-attach feature ensures compatibility with any kind of stroller.
Its sturdy grip provides your baby with support while they snack, reducing spills and crumbs in the stroller itself. With options like these, life is so much easier.
---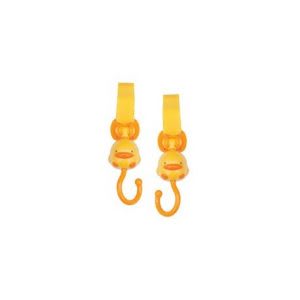 Piyo Piyo Hanging Hook
RM 449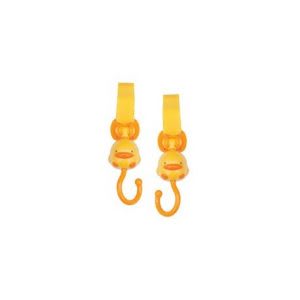 Piyo Piyo hanging hooks come in a set of two. Their small size makes them easy to store, and they have Velcro fasteners, so putting them on and taking them off suitable surfaces is an extremely simple process.
These duck hooks are cute, light, and perfect to hang things on. They can also be turned to any direction you like.
---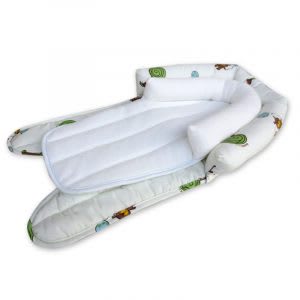 Bumble Bee Head Support
RM 449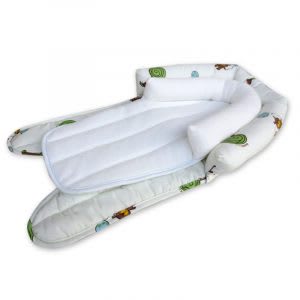 This Bumble Bee head support is made out of 100% cotton. Its plush padding provides extra cushioned support for your baby, supporting their head in a comfortable way.
This product is suitable for more than just a stroller and provides satisfaction for your little one. It comes in several different designs and colors, ensuring that it matches any and all stroller designs and fabric patterns!
---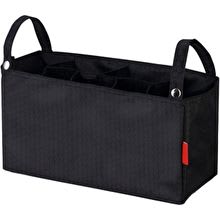 Baby Stroller Diaper Bags
RM 33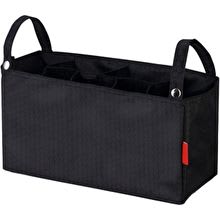 Diaper bags are an absolute necessity for new parents. This one comes with seven compartments, so you can organize and store your baby's necessities.
This bag can be easily attached and has space for just about anything -- from pacifiers to milk bottles, or even soiled diapers.
---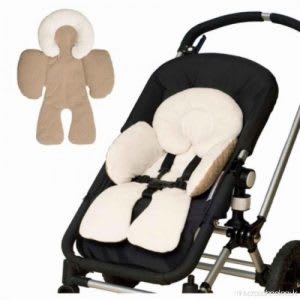 JJ Cole Head & Body Support Pillow
RM 29.99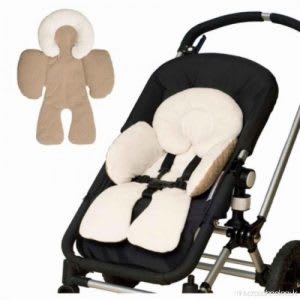 Looking for a little extra padding? This machine-washable infant support pillow is the pillow that every new parent dreams about.
Not only does it give your child the extra padding they need for in-stroller safety, but it also was made to fit infants of different sizes. Safety and comfort -- all in one!
---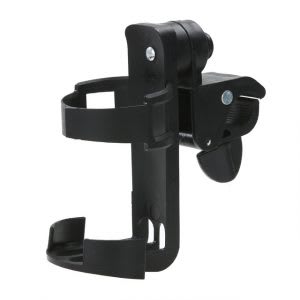 Infant Stroller Bottle/Cup Holder
RM 10.21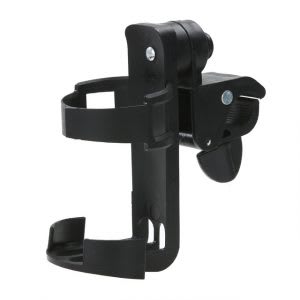 This black infant bottle holder is portable and can be attached to more than your stroller. As your baby grows from an infant to a toddler, they'll need to drink more water, and with this cupholder, you'll be able to keep a cup or a bottle within their range at all times.
---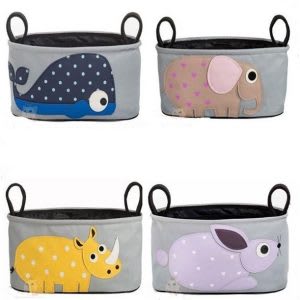 USA Yessey Milk Organizer Bag
RM 13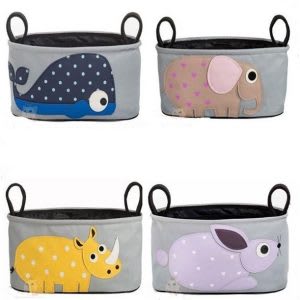 This milk organizer bag is suitable for new parents and is perfect for organizing your baby's bottles. The bag can be used to store many other supplies -- don't limit yourself to milk bottles!
It is best suited for the parent on-the-go and their little one; we know how difficult having your hands full can be! Now you'll be organized, and this adorable design doesn't hurt, either.
---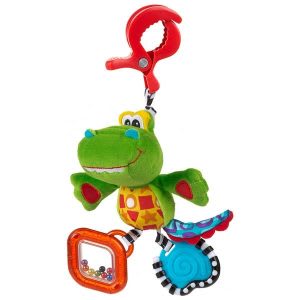 Playgro Dingly Dangly Snappy the Alligator
RM 35.90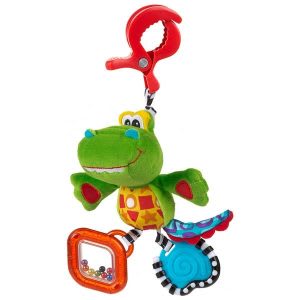 Babies need something to distract them whenever you're out in public, and things get rough. Introducing your baby's new best friend -- Snappy the Alligator will keep your baby company.
A multipurpose toy that can easily be attached to strollers, it comes with a rattle and a teether to occupy and entertain your child. With its vibrant colours, your baby will be calm and happy.
---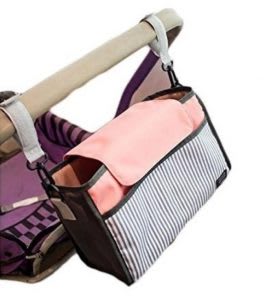 Korea Mom Baby Stroller Extra Storage Pouch
RM 32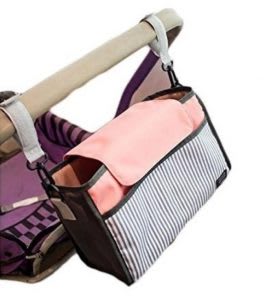 Organizer pouches are paving away for the modern parent. They're usually used as diaper-storage spaces, but can be outfitted to store and carry other necessities.
This pouch is waterproof, making it even more convenient since it gives you a leak-proof bottle bag. It's light and extremely portable -- you can even attach it to your stroller for a hands-free experience!
---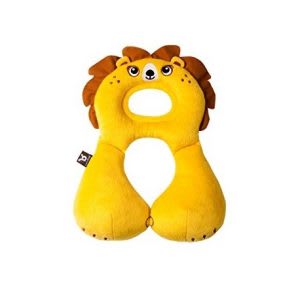 Baby Neck Support Pillow
RM 42.29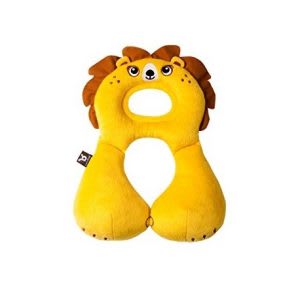 This baby neck pillow was made to support your baby's head. It also has extra neck support, keeping your little one safe and secure.
This pillow, being portable, makes it possible for you to use for your infant in different places. Whether you're planning on using it for a stroller or car seat, it is guaranteed that your baby will be safe.
---
Disclaimer: The pricing shown is just a good indication of how much these products are worth. The prices could change based on the e-commerce promotions that are going on. If some of the products are not available, do email us at [email protected] Thank you!
Like writing about great products? We're hiring! Learn how you can write for us!