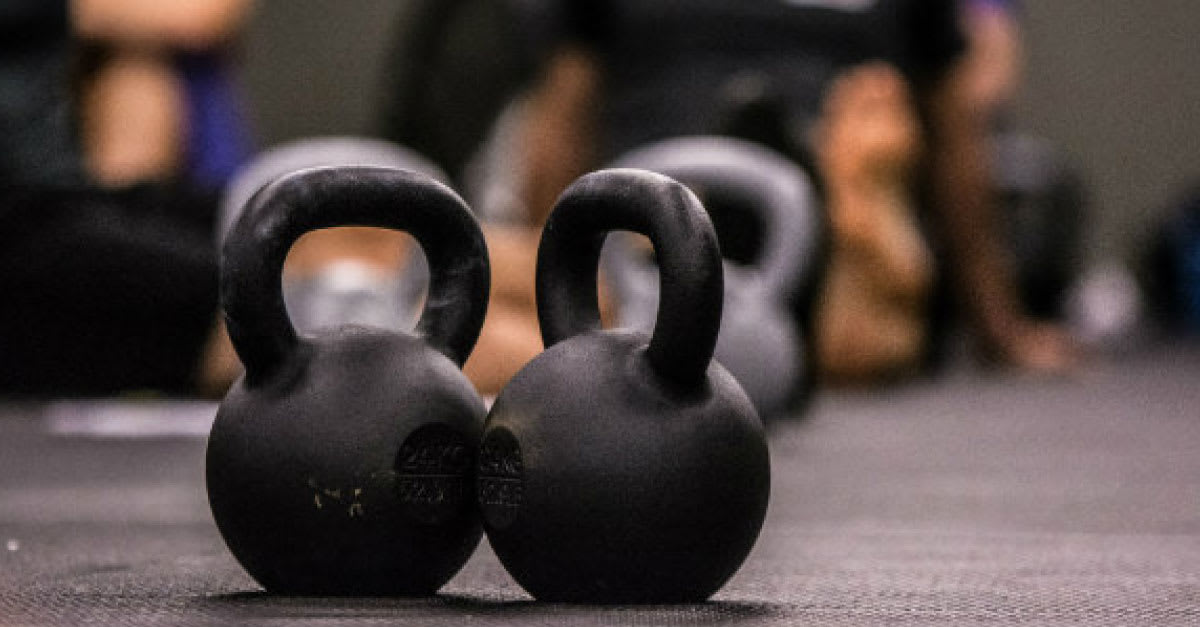 Kettlebells can be used for a total body workout: cardio, strength and performance. Don't like going or too lazy to drive to the gym? You can start your own home workout with just this one piece of equipment. It doesn't clutter the space at home and it's a versatile equipment to have! We're hoping these ones will help you build muscles, burn extra fats and increase your fitness level.
Best value kettlebell set
Price from RM279.00
This set of 8lbs-40lbs FitExperte Adjustable Kettlebells is a value buy for those who likes to workout at the comfort of their own home. With its flat base and small size, it's easy to store them in your home. Easily adjust your kettlebell by adding or removing the weights as needed.
Best kettlebell for beginners
Price from RM78.00
This kettlebell may look soft from the outside but it does its job like a normal kettlebell. It's suitable for beginners because you can increase and decrease the weight according to your needs and strength. As you get stronger, you can increase the weight one kg at a time.
Best kettlebell for abs
Price from RM39.90
A 4 kg kettlebell is not only suitable for your legs and arms, but also suitable for your abs as it's not too light nor too heavy. A few examples include Russian twist, kettlebell sit up and kettlebell sit and press. It's recommended to start from 4kg first then change the weights up only when you're strong enough to switch.
Best kettlebell for squats
Price from RM60.00
When it comes to squats, starting without weights then adding some after will help build that booty more effectively. With that, just using this simple kettlebell with your racked kettlebell squats, kettlebell thrusters and kettlebell pistol squats will be good enough. Get the booty you've always wanted today!
Best vinyl kettlebell
Price from RM48.00
Looking for a kettlebell for you home workout or new gym business? Look no further. What you should be getting is a vinyl kettlebell. This kettlebell doesn't ruin the floor and is gentle on your grip unlike any other kettlebells. It can be use with one hand or both hands with its triangular hand grip.
Best kettlebell for home gym
Price from RM106.00
It's difficult finding a proper kettlebell for a home gym. Imagine dropping the equipment and it ruins the floor, leaving a dent…that's what we want to avoid. Thus, this Neoprene kettlebell by Kettler is the one you should purchase to avoid that because neoprene coating will not cause direct damage to your floor.
Best kettlebell for runners
Price from RM200.00
How does kettlebell help runners? We bet that is what you are wondering. By including this special swinging kettlebell into your workout, you can focus on specific legs exercises like sumo squats, kettlebell swing and walking lunges.
That way, you strengthen your leg muscles for better leg endurance and strength. This specific kettlebell is also easy on your hands thanks to the shape of it.
Best kettlebell for arm wrestling
Price from RM109.00
Forearm strength is crucial in arm wrestling. You can improve your arm strength by doing explosive or dynamic movements with this Vinyl kettlebell. With a wide handle for better and comfortable grip, you can handle workout movements like basic curl, hammer curl, renegade rows or even a one arm kettlebell split snatch better.
Best cast iron kettlebell
Price from RM115.00
Made with cast iron or should we say a 'nearly indestructible material', this kettlebell will go to the distance with you thanks to its durability and long-lastingness. Featuring a wide handle grip for easy handling, it's also painted and powder coated in black to protect against the formation of rust. This is definitely a Kettlebell that you can use for a full-body workout.
Disclaimer: The pricing shown is just a good indication of how much these products are worth. The prices could change based on the e-commerce promotions that are going on. If some of the products are not available, do email us at [email protected] Thank you!