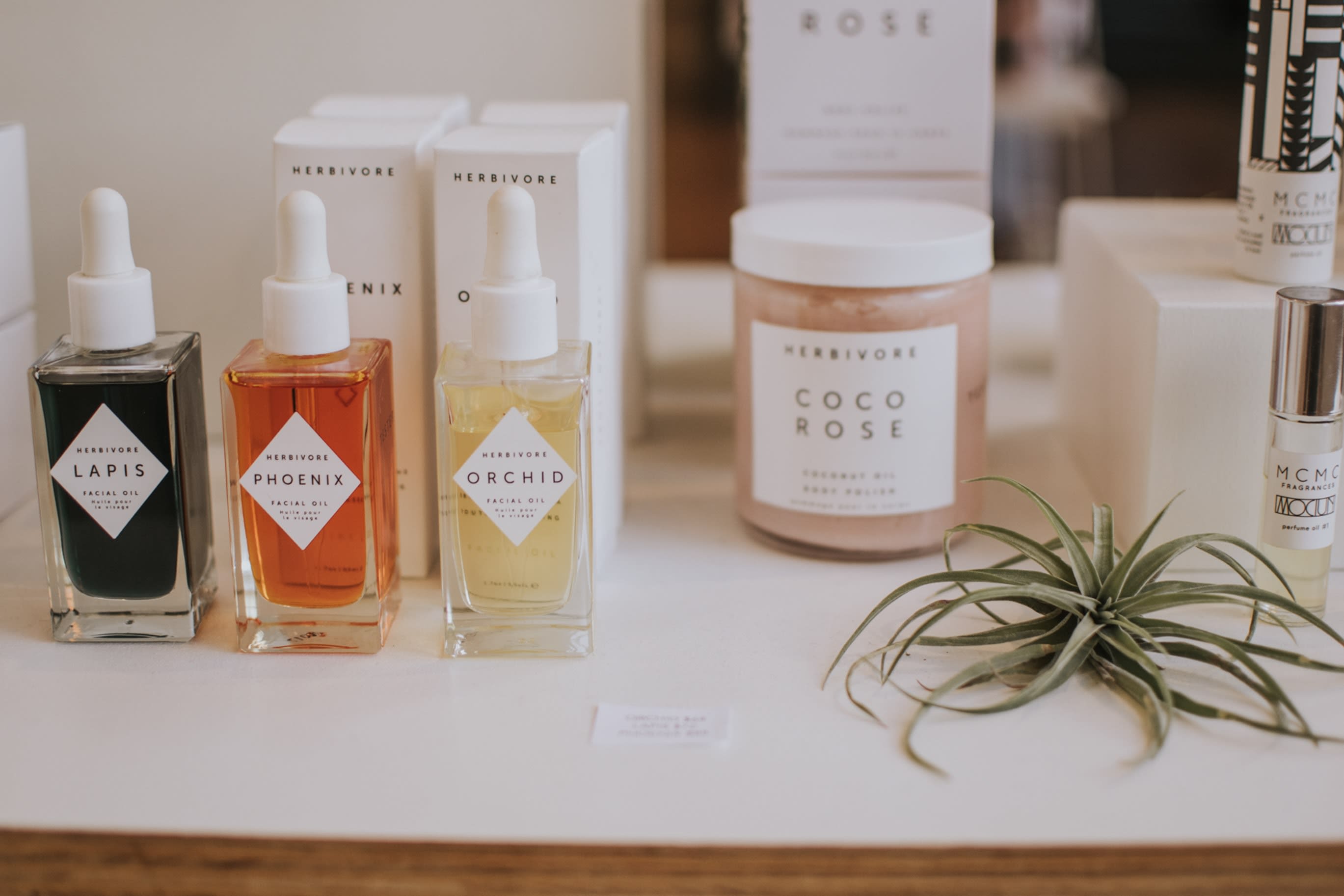 One of the best ways to combat skin dryness is incorporating a face oil to your daily beauty regime. Although, don't let the word 'oil' scare you, as face oils are packed with essential nutrients, fatty acids, antioxidants and moisture; they are even suitable for people with acne-prone and oily skin.
Can I use face oil instead of moisturizer?
If your skin is already well hydrated, then you could swap your moisturizer for a face oil. However, for dry skin, we'd recommend that you integrate both face oil and moisturizer. Your face will absorb the moisture from your moisturizer, and by adding a layer of oil, it acts as a sealant that keeps the moisture in.
Other than helping the skin retain moisture, it also acts as a protectant against free radicals and environmental toxins. Nevertheless, here is a list of face oils that will transform your skin.
Best face oil for dry skin and acne
Price from RM75.00
People with acne often suffer from dry spots due to acne medications. Pomegranate Oil is an incredible skin treatment as it provides moisture to dry areas. At the same time, it is anti-inflammatory and antimicrobial, which can help treat hormonal acne.
This high-quality pomegranate seed oil also offers anti-ageing collagen boosting, elastic repair, and also improves moisture retention. An oil that fights acne and hydrates your skin at the same time? Yes, you really can have it all.
Best drugstore face oil for dry skin
Price from RM30.11
Palmer's Cocoa Butter Skin Therapy Oil for Face contains a powerful blend of 10 pure oils, retinol and Vitamin C. It comes in a brown, tinted bottle with rubber lid holding the dropper. The ten pure oils can help in transforming and restoring your skin; the retinol and Vitamin C promotes skin brightening as well.
Best face oil for dry skin and wrinkles
Price from RM195.30
If you have dry and mature skin, face oils such as Eucerin Hyaluron Filler + Elasticity got you covered. The nourishing milk thistle and hyaluronic acid work to hydrate and nourish your skin. Argan oil and Vitamin E can boost skin repair while improving elasticity and plumping up deep wrinkles. You can use this product on its own or with your moisturiser.
Best face oil for use before makeup
Price from RM55.00
Oiling your face is meant to help prime the skin for better makeup application. It allows your makeup to glide right over the top and at the same time, moisturize your dry skin. Maracuja oil is rich in protective antioxidants like lycopene, prevent sun damage and other environmental pollutants for brighter, and smoother-looking skin. Pair this beauty oil with your favourite foundation to get a gorgeous and natural glow.
Best face oil for dry and dehydrated skin
Price from RM149.00
While moisturizers and serums work to quench and repair dehydrated skin, you might also need an extra boost provided by face oils. This 100% pure and natural rosehip oil is rich in essential fatty acids like omega 3 and 6 to refresh and repair dehydrated skin instantly. The translucent yellow oil is light, and it leaves your skin looking radiant and healthy.
Best face oil for flaky skin
Price from RM180.00
Sunday Riley's Juno Antioxidant + Superfood Face Oil comes with red raspberry, cranberry and broccoli seed oils to hydrate dry, flaky skin. The formula contains essential amino acids and antioxidants to reinforce your skin's natural barrier. Plus, it's vegan and cruelty-free.
Best face oil for ageing skin
Price from RM240.00
Kiehl's Midnight Recovery Concentrates works to revitalisation and rejuvenation your skin. So those exhibiting signs of ageing like wrinkles and fine lines can decrease, if you use it consistently every night. There's also Rose Canina Fruit Oil and Evening Primrose Oil in the ingredient to repair dry skin.
Best face oil for sensitive skin
Price from RM44.00
If you have sensitive skin, avoid using products containing fragrance, alcohol and sulfate. Instead, look for ingredients that have soothing and nourishing properties to calm redness and strengthen skin barriers. With a mixture of fine organic botanicals like jojoba seed, rosehip and chia seed oil, this potent face product creates a lipid layer on your skin to lock in moisture, while soothing your sensitive skin.
Best face oil with retinol for dry skin
Price from RM83.00
Overnight treatment with the presences of Trans-retinoic acid ester complex can help smooth wrinkles, hydrate and brighten your skin. This night oil is light and absorbs quickly without the feeling of stickiness. Massage the oil at night after cleansing your face, and your skin will feel hydrated and supple the next morning. In four weeks, you will notice the reduction of fine lines, wrinkles and acne scars.
Best face oil with antioxidants for dry skin
Price from RM175.00
Drunk Elephant's Virgin Marula Luxury Facial Oil is designed to relieve stressed-out, dry skin. It has Marula oil in the ingredient, and that's loaded with vitamin E, essential fatty acids, and antioxidants to repair and nourish skin. This simple formula does not contain gluten, fragrance, essential oils, irritants or silicones, hence why its perfect for sensitive skin.
Best face oil with Vitamin E for dry skin
Price from RM108.00
Vitamin E oil is thought to have benefits for a wide range of skin and nail conditions, including treating dry skin and repair damaged skin. This powerful antioxidant plays an important role in fighting free radicals, moisturizing skin, and improving the appearance of visible skin ageing. After cleansing and toning, you can either use Kate Blanc's Vitamin E Oil alone or mix a few drops of the oil to your favourite moisturizer to soften and hydrate your skin.
Best face oil with Vitamin C for dry skin
Price from RM66.00
When dullness and uneven texture are both your main facial concerns, then you should consider using Wild Products' Vitamin C Facial Serum. It has a high concentration of Vitamin C to fight fine lines and wrinkles. There is a strong citrusy smell to the lightweight texture, but it can hydrate and repair dull and uneven skin texture, leaving your face feeling smoother and softer.
Best rosehip oil for dry skin
Price from RM54.00
The Ordinary's 100% Organic Cold-Pressed Rose Hip Seed Oil has many essential fatty acids that can hydrate dry skin. It can be absorbed easily so the antioxidants can travel deep into the layers. Additionally, this face oil works wonders in treating wrinkles, evening out skin tone, and smoothing fine lines.
Disclaimer: The pricing shown is just a good indication of how much these products are worth. The prices could change based on the e-commerce promotions that are going on. If some of the products are not available, do email us at [email protected] Thanks!