In a country like Malaysia, it's no surprise if you find yourself looking sharp in the morning, but have makeup streaming down your face by the time lunchtime comes around (no thanks to our Malaysian heat). Thankfully, there's a host of products ranging from setting sprays to powders that's available to help increase the staying power of our makeup.
For me, the cult favourite Urban Decay All Nighter Setting Spray and Murad's Prebiotic 3-in-1 MultiMist (which I even wrote a review for!) have worked best to keep my daily look in place. Yet, because this is such a pressing issue for those of us who wear makeup, I'm always on the hunt for new methods to increase its staying power. Hence, why I was really excited when I got the opportunity to try the Thrill Perfecting Finish Compact Powder by Sarimah Ibrahim. Whether or not it lived up to its hype - here's how it went!
Ingredients Alert: Good Stuff Only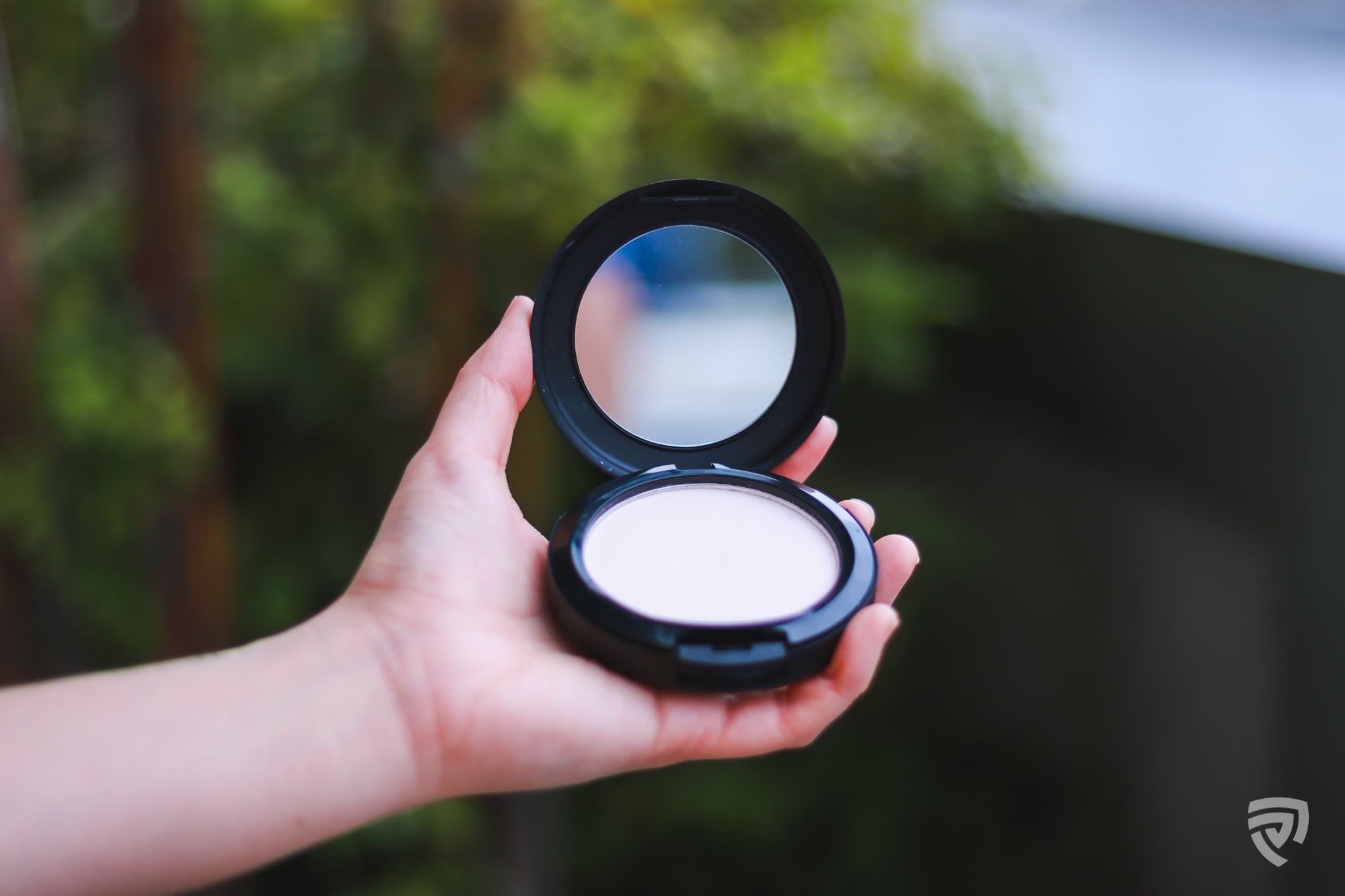 Even off the bat, one glance at the Perfecting Finish Compact Powder's ingredients list lets you know that the powder is formulated using good ingredients - specifically those that have skin healing properties.
To begin with, Centella Asiatica is popularly known to have a high level of antioxidants. It's also one of my go-to ingredients when I'm looking for products to help with inflammation and acne. Nigella Sativa, Argan Oil and Vitamin E are three other great sources of antioxidants, and Vitamin C is especially effective to lighten the appearance of acne scars.
My favourite thing about this powder is that it also sports SPF 15++ protection. As it has been said, sun care is self care. Thus, this is definitely a plus point!
The Powder: Yay or Nay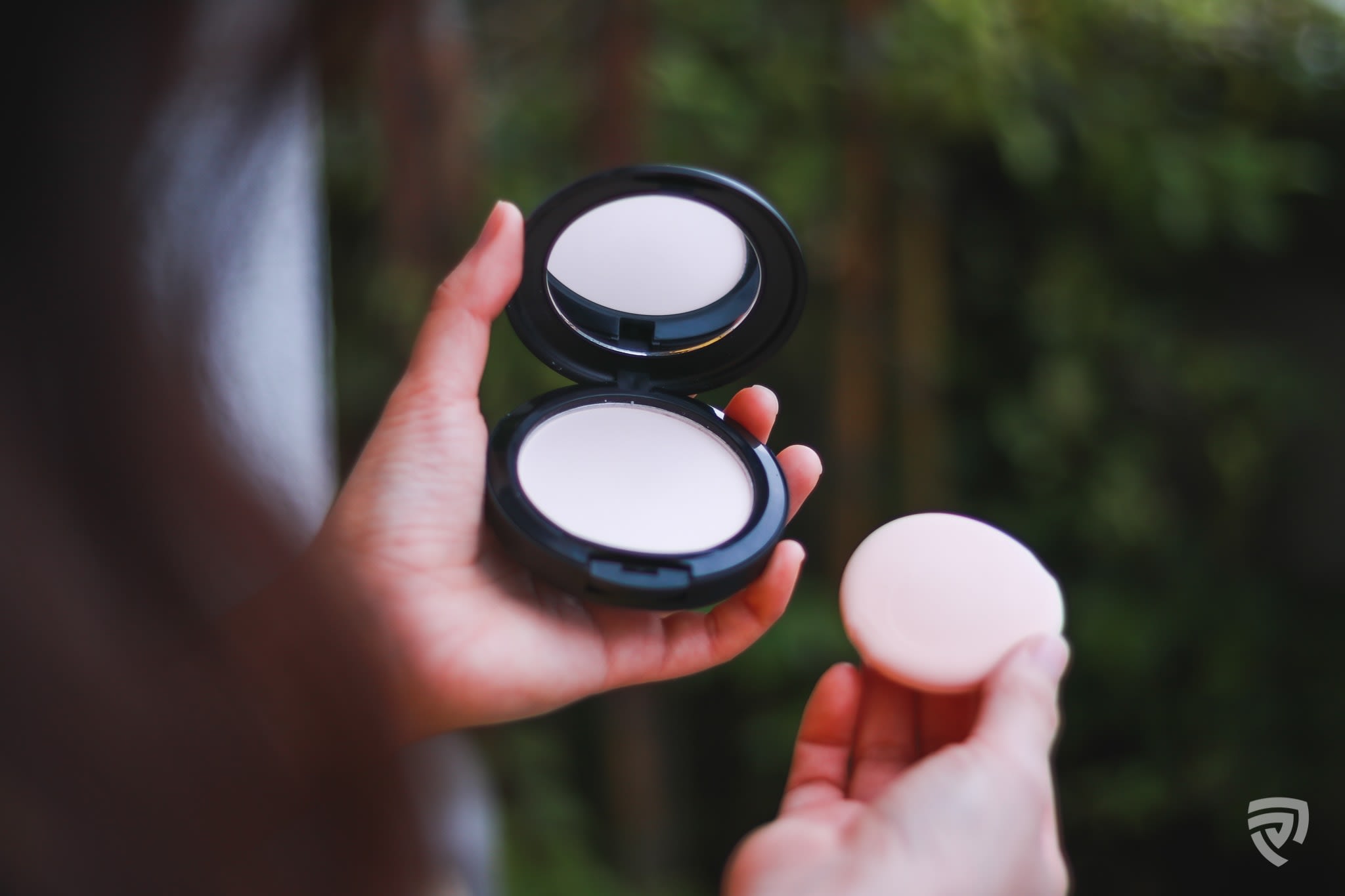 The Thrill Perfecting Finish Compact Powder comes in a matte black compact that looks sleek and easy to take on-the-go with you. It was designed with busy people in mind. Thus, why it includes a mirror and separate compartment for its puff.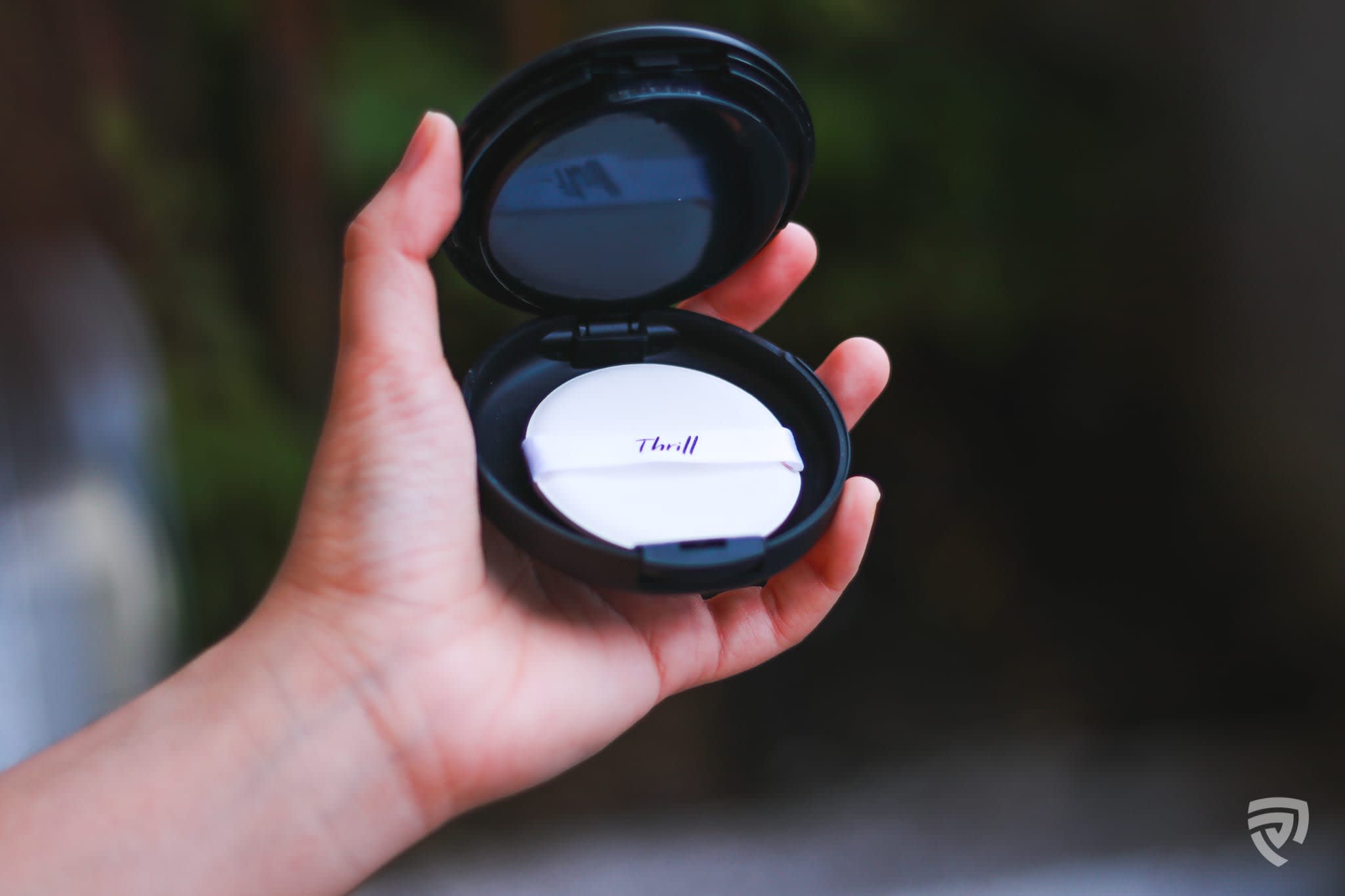 The puff itself is velvety smooth and nothing like regular powder puffs that we can easily find. Instead, it is made out of high quality material and has a waterproof underside to make washing and cleaning easy. The puff itself may be one of the best things about this compact.
In the compact, the Perfecting Finish Compact Powder looks extremely white. However, it claims to be a translucent powder that leaves "all skin tones with a silky, skin-perfecting finish".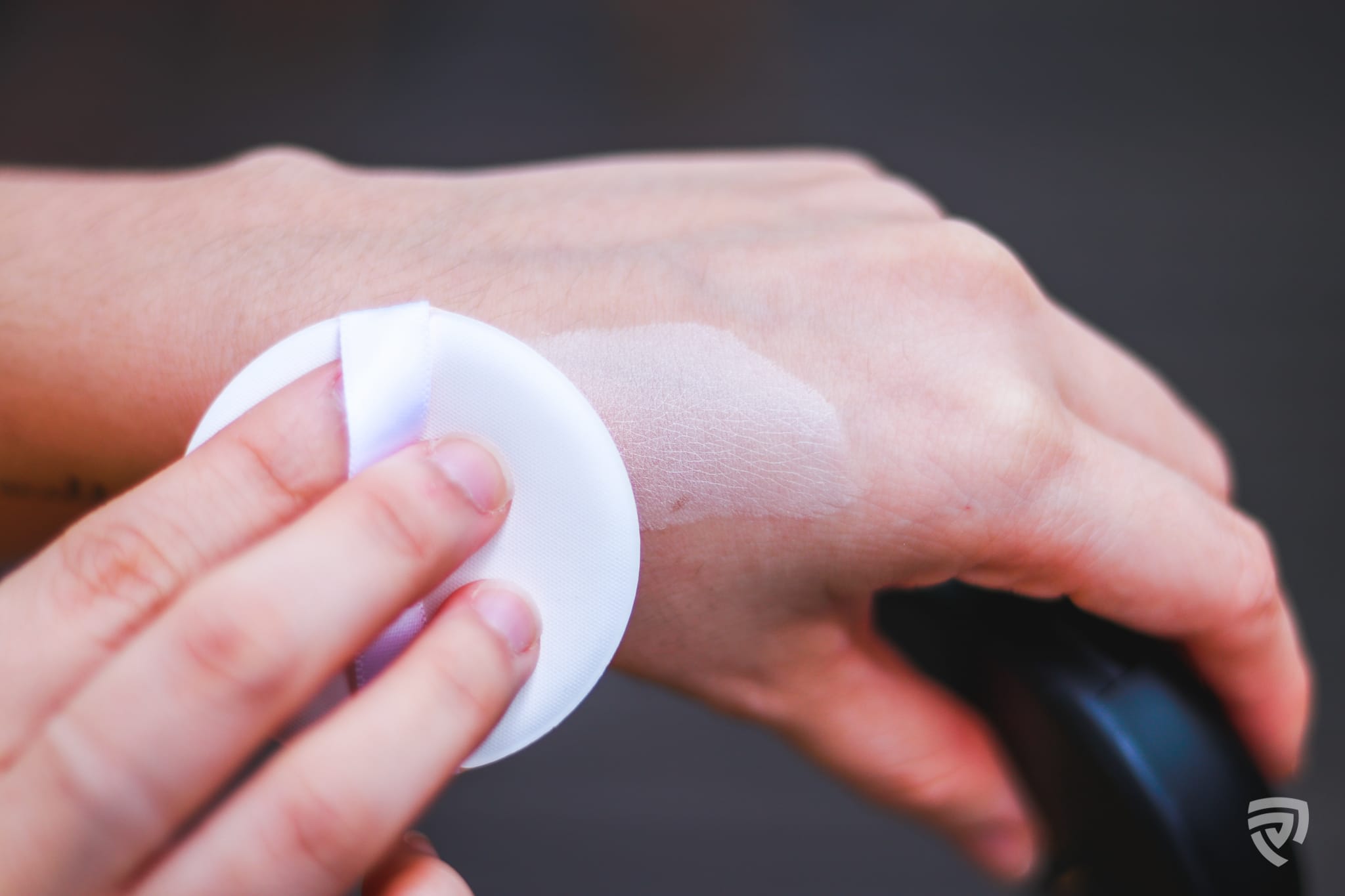 For something that is meant to be in a universal shade, I expected it to work the same way as Innisfree's No Sebum Mineral Pact. Unfortunately, I was disappointed to see that the powder was not translucent in any way at all. Instead, it appeared distinctively white when applied onto my face using the puff, and left an undesirable white cast effect.
For those with tanned skin tones like mine, I would highly discourage using the puff. A powder brush would be better to buff the product into your skin. Nonetheless, even with this method, it still appears slightly white and not as true-to-colour as a translucent powder should be.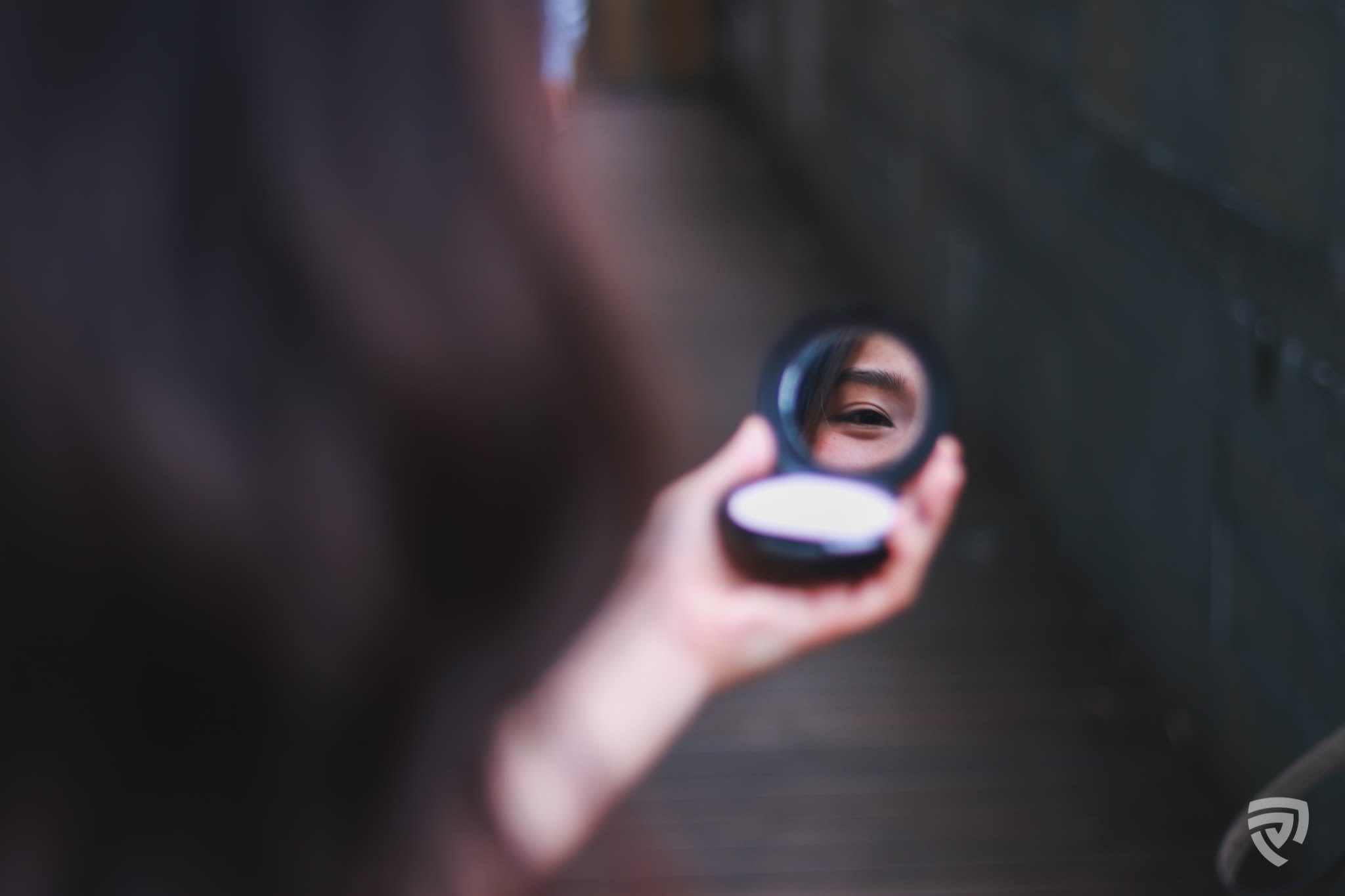 The powder leaves a matte finish upon application and does a great job at absorbing oil. On my combination skin, the powder stayed on for 6 hours at its best. Yet even when it started to budge, it was never to the extent that required a touch up. In terms of coverage, it is unable to conceal any blemishes. However, it does provide a sheer coverage.
While the powder does have blurring abilities, I did not like that its texture was not as fine as other brands might offer. This caused the powder to settle into fine lines around my eyes, where they accumulated, and became incredibly visible. This was further exacerbated by the starchy whiteness of the product.
Verdict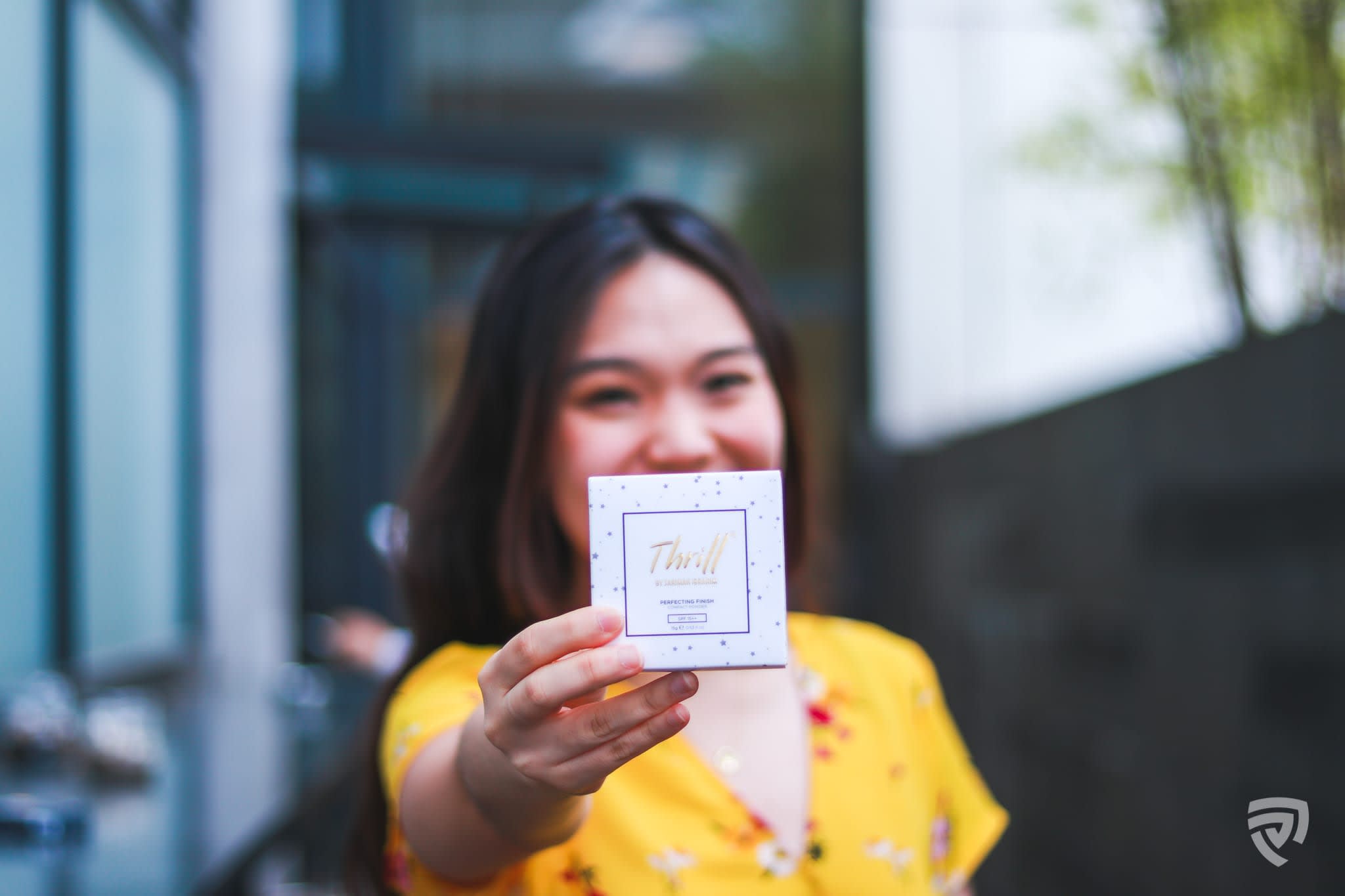 There is no doubt that the product itself is one that is good. It mattifies the skin, does well to blur pores and has a great staying power that does not call for frequent touch ups. Unfortunately, its chalky effect is pretty much undesirable and enough to make me never want to repurchase this product.
Nonetheless, I liked the packaging of the product as well as its puff. Those with fairer skin tones might also find that they won't have any issue with this powder, and may even end up loving it. It is suitable for all skin types and its list of skin-healing ingredients might even work especially well with blemish-prone skin. Should the powder be truly translucent, I have no doubt that I will opt for it then.
This compact powder sports SPF15++ protection and comes in a compact case that is great for those who are on-the-go and find themselves in need of touching up when that midday shine starts to appear. It has a staying power of at least 6 hours, does well to absorb oil and has a list of ingredients that works well for acne-prone skin types.
The Thrill Perfecting Finish Compact Powder is one that works great and has a list of good ingredients. However, although it claims to be a translucent powder, it leaves a chalky effect that makes is unsuitable for those with tanned skin tones. Nonetheless, it is worth the try and might even be well loved by those with fair skin tones.
What's Good
Great staying power
Made using skin-healing ingredients
Convenient packaging
Absorbs oil well
Suitable for all skin types
What's Bad
Leaves a white cast effect
Settles into fine lines
Not suitable for those with tanned skin tones