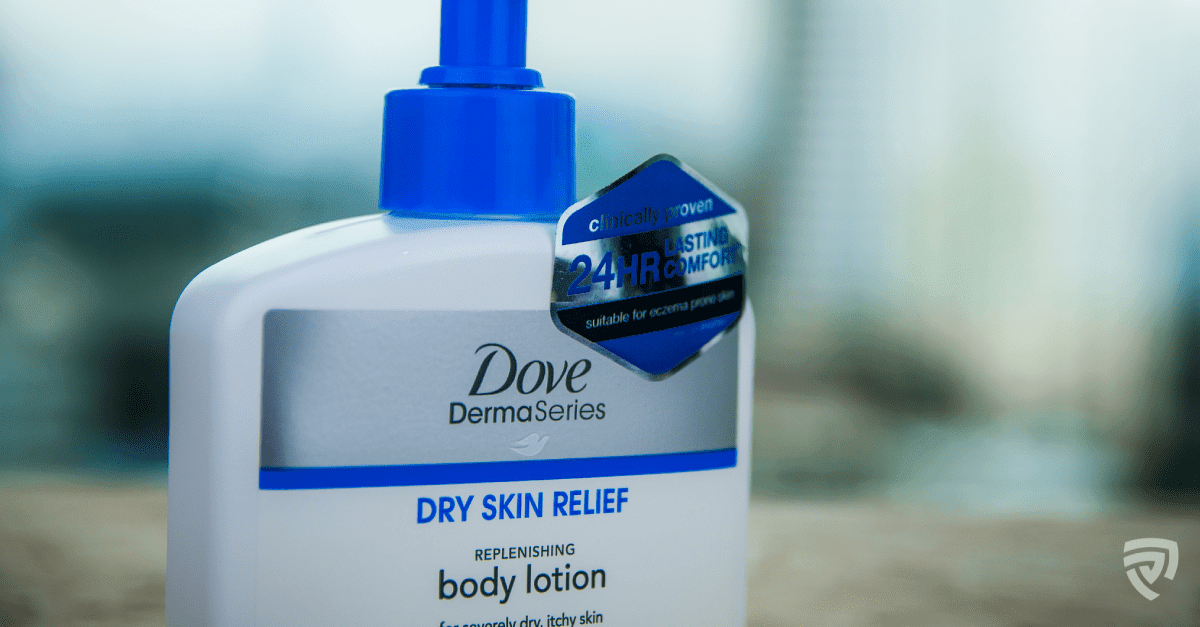 Did you know that the change in temperature affects the condition of our skin? When the skin's surface cracks, it could lead to dermatitis, eczema, heat rashes and other skin conditions that might hinder your daily activities.
The only solution is to keep your skin moisturised, and Dove's latest DermaSeries, designed for severely dry and sensitive skin, will lend you a helping hand.
Dove's new DermaSeries Dry Skin Relief collection is fragrance-free and hypoallergenic. It's clinically proven by dermatologists to replenish your skin's natural lipids to protect the moisture barrier. It is also accepted by the National Eczema Association.
Dove DermaSeries Gentle Cleansing Body Wash
Formulated with sunflower oil and skin-natural lipids, the unscented cleanser has a creamy and silky texture that lathers into a thick foam to soothe the dry areas, while removing sebum and gunk from the skin. It's also proven by dermatologists to nourish your skin ten times more than your regular body washes.
Just one pump of this concentrated, hypoallergenic cleanser is all you'll need for the entire upper body. Massage a good amount on very dry spots to prevent them from turning into a rash.
Do not wash it off too quickly but leave it to work on your skin for at least a minute or two, before rinsing off thoroughly. Unlike other body washes that leave your skin feeling tight and dry, this one from Dove leaves a layer of film on the surface - giving you a smooth, comfortable texture.
However, this cleanser is not of much help when eczema and heat rashes flare up. It would only reduce inflammation to a certain extent, but it doesn't soothe the itchiness caused by those conditions. External medication such as corticosteroid creams and antihistamine is still needed after the shower.
Dove DermaSeries Replenishing Body Lotion
Packed with AminoSilk Complex, this non-greasy body lotion will seep into your skin as you apply it, giving you a slightly cool and 'wet' sensation to provide you with 24 hours of moisturization. Similar to the body cleanser, just one pump is more than enough for your entire upper torso.
Gently massage the silk-like cream onto your skin, and leave it on to set for a few minutes before dressing up. This is to avoid the uncomfortable damp feeling once you're dressed. On areas that are extra dry, massage a generous amount on those spots to ease the discomfort.
Although it claims to last 24 hours, the level of dryness on your skin plays a role as well. Consider reapplying the lotion at midday to make sure your skin doesn't crack. You can apply a thicker layer all over your body during the night time, as your skin increases its ability to repair itself while you are asleep.
Conclusion?
It's worth spending your next spa money on both the Gentle Cleansing Body Wash and the Replenishing Body Lotion as they do their job well enough to keep your skin's moisture barrier in check. However, they don't double as medicated creams for skin conditions such as eczema, heat rashes and other allergies.
Disclaimer: The pricing shown is just a good indication of how much these products are worth. The prices could change based on the e-commerce promotions that are going on. If some of the products are not available, do email us at [email protected] Thank you!
Dove Derma Series Dry Skin Relief Gentle Cleansing Body Wash
Dove Derma Series Dry Skin Relief Gentle Cleansing Body Wash had us at the smooth and silky texture of the cream. But don't expect it to save the day when your eczema and rashes flare up.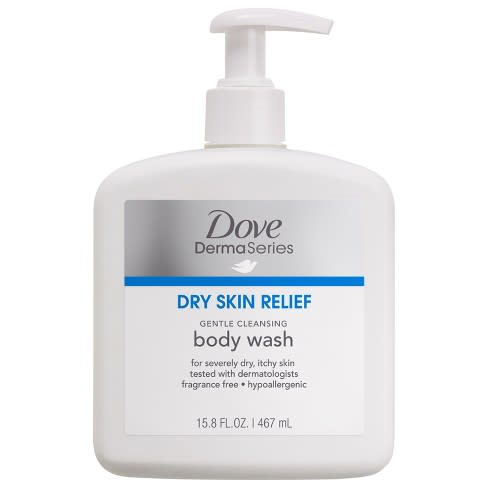 What's Good
Soothe dry areas
Remove sebum and gunk from the skin
Ten times more nourishing than regular body washes
Leaves a layer of film on the surface for a smooth, comfortable texture
What's Bad
Doesn't help when eczema and heat rashes flare up
Doesn't soothe itchiness caused by eczema
Dove Derma Series Dry Skin Relief Replenishing Body Lotion 250ML
Dove Derma Series Dry Skin Relief Replenishing Body Lotion has a smooth and silky texture. It helps with dry spots on your skin, preventing rashes from flaring up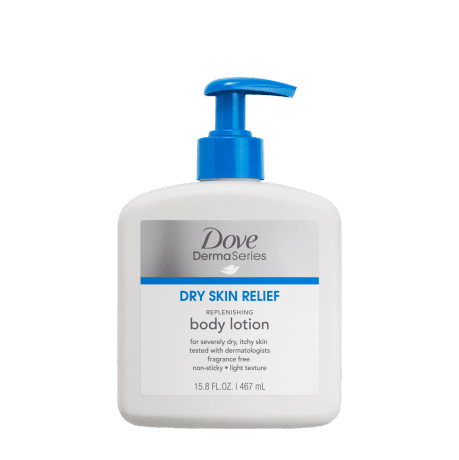 What's Good
Cool and 'wet' sensation
24 hours of moisturization
One pump is enough for entire upper torso
What's Bad
Need to reapply the lotion at midday to make sure skin doesn't crack